Inside XX, Hong Kong's first women-only speakeasy at The Rosewood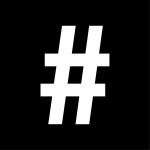 By: Marta Colombo
December 10, 2019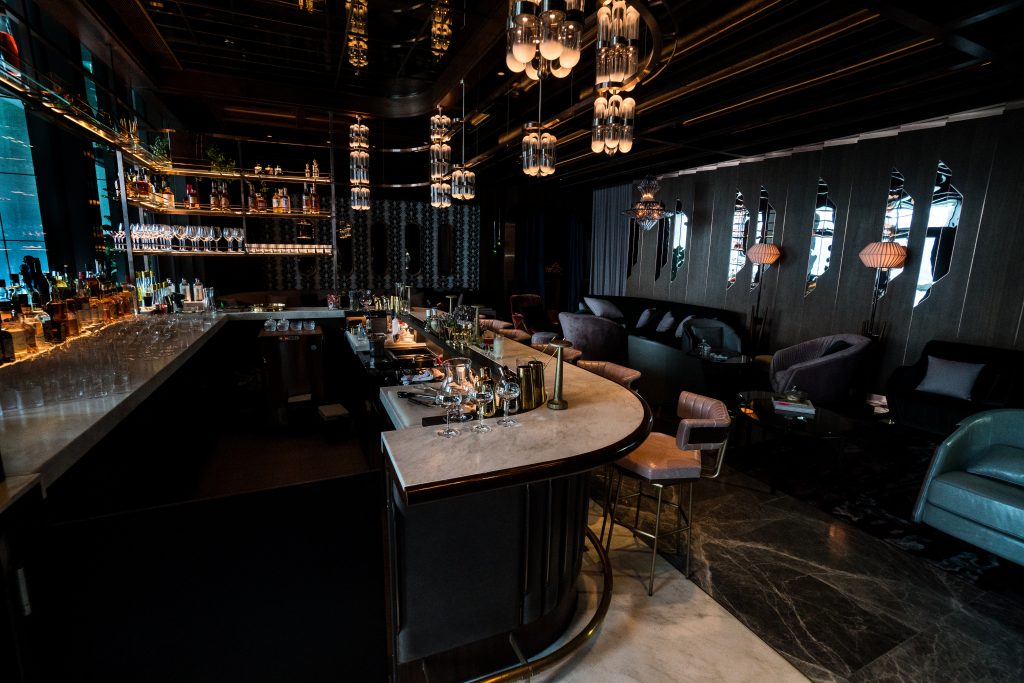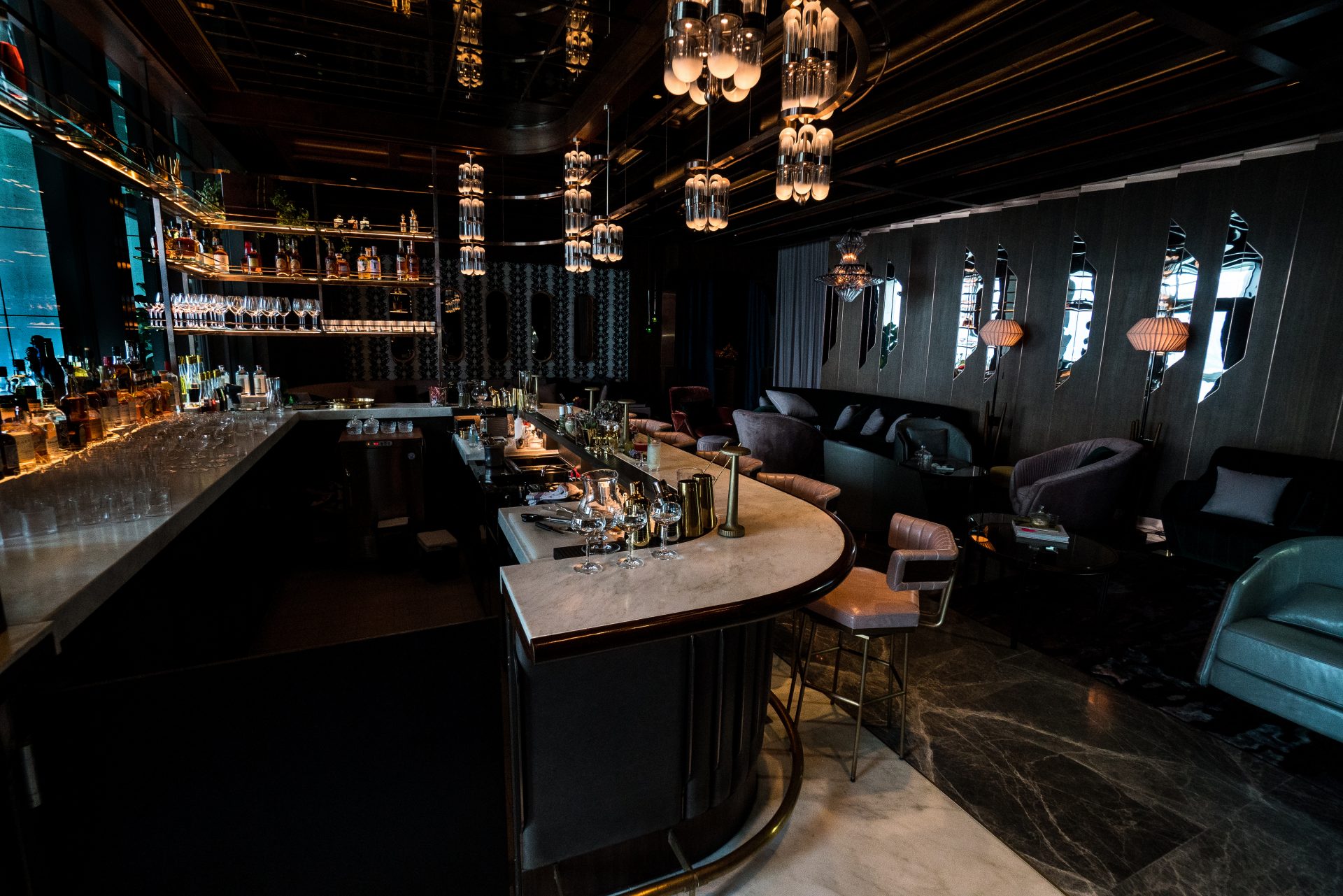 The Rosewood just brought to life Hong Kong's first women-only bar – a celebration of femininity and self-determination in a secretive speakeasy. We talked to the hotel's director of bars, Arkadiusz Rybak, about the new concept.
There are so many men's bars and clubs all over the world where women have no access," explains Arkadiusz Rybak, the director of The Rosewood's impressive collection of bars. "What the men are looking for is some privacy, to hide a little bit and to feel exclusive – and women just want the same." He's talking about XX, the newest addition to the hotel's exciting food and dining landscape. XX was conceived as safe place for Hong Kong women to express themselves, relax and drink in a stylish and exclusive space that has the same allure of a private club. For too long, drinking spots have been associated with (and sometimes restricted to) men and gender seclusion. "You can hide a little bit here – just like the gentlemen have always done!" jokes Rybak.
The space, which is inspired by the pastel tints traditionally associated with femininity, mixes art deco elements with millennial details, such as velvet chairs and sofas, big tropical leaves and the ever popular pink-green combination. What makes XX even more intriguing, however, is its true secrecy. While Hong Kong prides itself on being full of so-called speakeasies, XX joins a very small group of hidden gems that are actually very hard to find and access. Adding to the charm, the bar can only be accessed through a code that's obtained after booking; its exact location inside the hotel is also not advertised anywhere – and the staff won't answer to questions related to the location. After entering the secret digits, guests will reach a fully covered entryway and the velvet curtains that finally lead to this sumptuous parlour.
Most of the drinks on the menu were conceptualised by using ingredients that recall the idea of womanhood, much like the bar's name, which alludes to the pair of XX chromosomes that distinguish females from their XY male counterparts. "Flowers and natural ingredients are introduced to our guests, some of which they've never tried or heard of before," explains Rybak. "They might have seen some, or even used them in their make-up and beauty routines or different situations, but they've likely never tasted them. When you look at the menu, from the top to the bottom, each drink has one out of the ordinary ingredients paired with alcohol that we use to create an emotion and a reaction."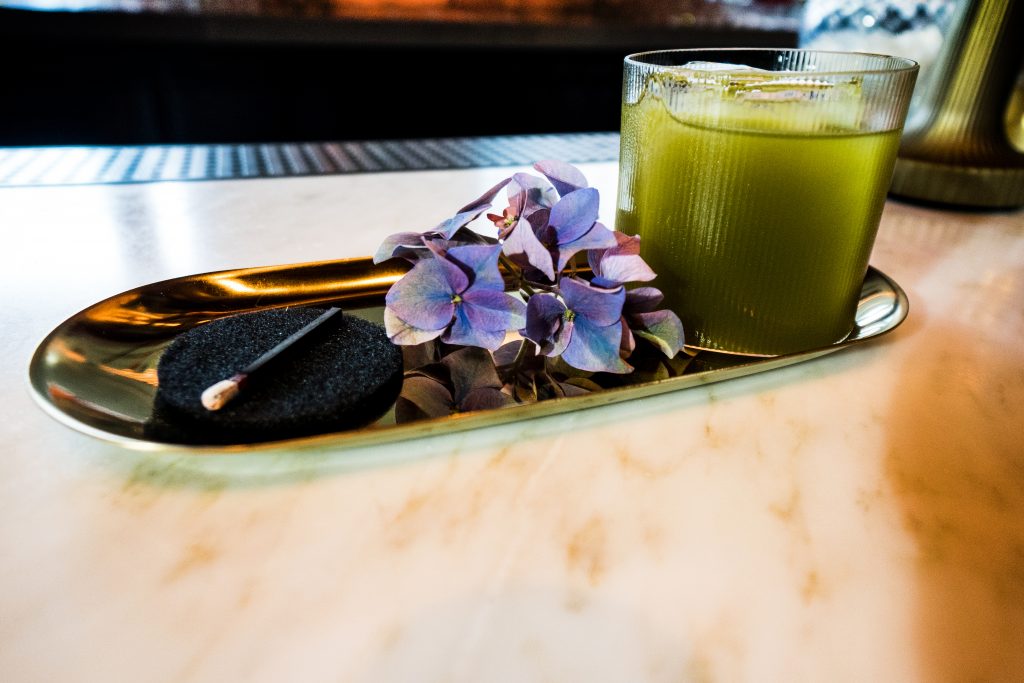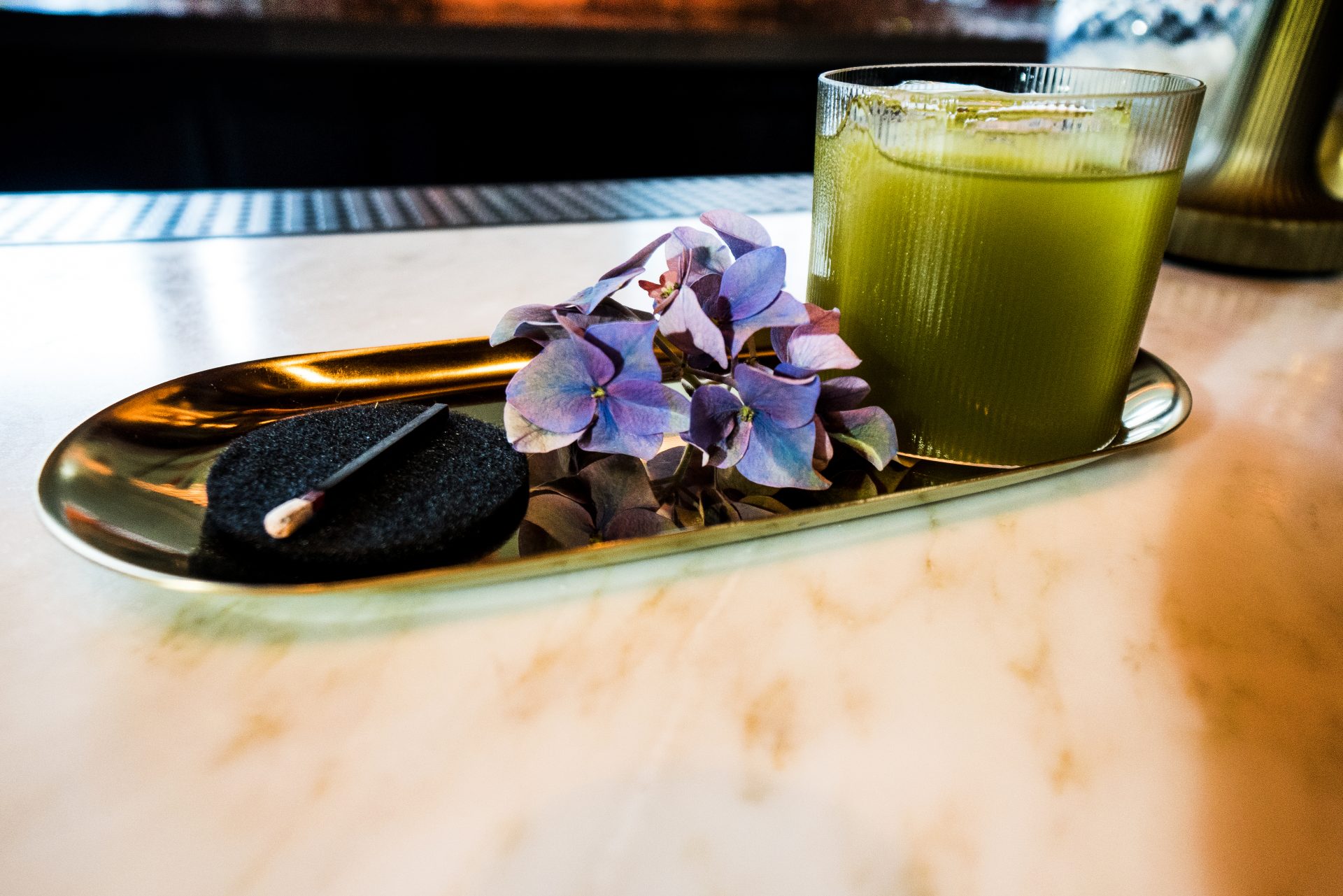 Some of the exclusive cocktails include the Mr Right (with sakura, amarena cherry, tonka bean and Yoshinogawa sake), BFF (pine needle, cucumber, yuzu vinegar and Fair vodka) and Macho (lemongrass, palo santo, matcha and Lillet Blanc). The menu also includes delicate and light bites and snacks to accompany the drinks.
"There are also homemade chocolate lipsticks made especially for the guests, as well as slippers for the ladies so that you can come over here and take off your shoes and relax," says Rybak. "It makes people feel at home, where there is no pressure to worry about what others think." To maintain its exclusivity, XX also doesn't promote itself on social media or in other media outlets, as the bar feels its existence should spread through word of mouth from women who have visited and want to recommend it to others.
Since its opening last March, the Rosewood has captivated Hongkongers with its food and beverage options, among many other things. DarkSide, in particular, has been the Insta-worthy spot on everyone's lips for a while. The sophisticated jazz bar, using the infamous nickname for the Kowloon side of the harbour, features dark elements, an impressive selection of dark spirits and a chocolate table.
With XX joining the hotel's ranks, the Rosewood is establishing itself as one of the city's most interesting hospitality outlets, with concepts that go beyond high- quality food and beverages. The latest speakeasy, in particular, enters the Hong Kong scene as a much-needed space for conversations about the meanings and different interpretations of femininity and womanhood at a time when they have never been so diverse and multifaceted.
This feature originally appeared in the Nov/Dec 2019 print issue of #legend