Celebrate a never-ending summer with the Grand Hyatt Escape 24 staycation
September 10, 2019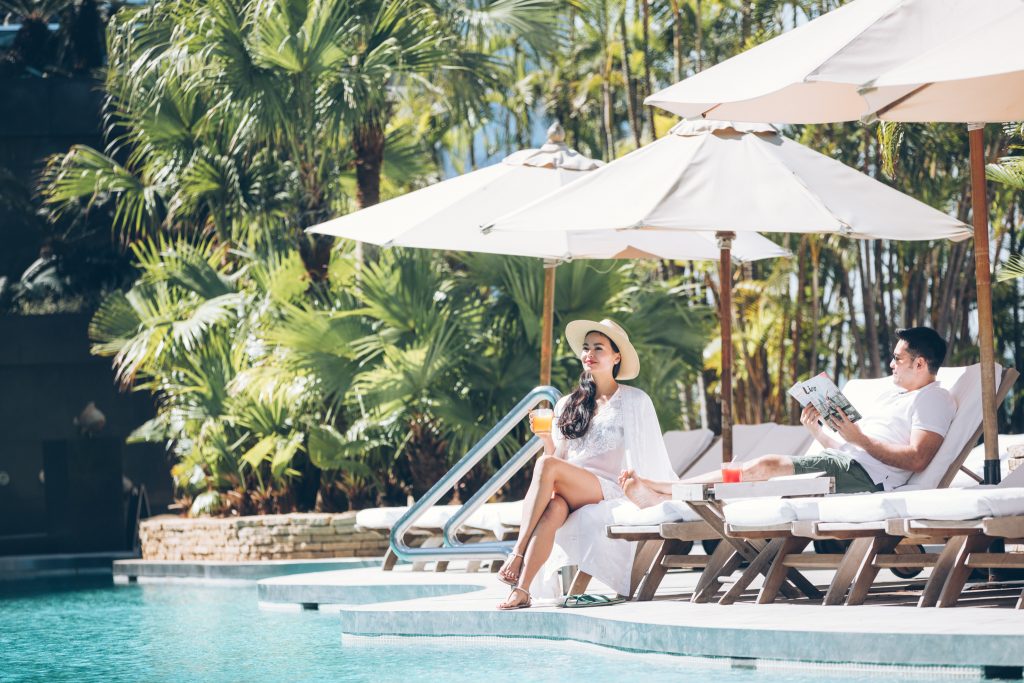 While summer is slowly coming to an end, Hong Kong, with its fast track lifestyle and working culture, will always be the perfect place for a luxurious staycation. Thanks to its skyline, nature and world-class hospitality, there is in fact to need to leave the city to enjoy an unforgettable weekend of relaxation and breath-taking views.
Hong Kong offers countless options, but we knew that could never go wrong with an iconic property like the Grand Hyatt in Wan Chai. The structure, which stands proud on Harbour Road overlooking the scenic Victoria Harbour, is a renewed symbol of style and impeccable service and for our two-day getaway too, it did not disappoint.
This year, in celebration of its 30 years in business, The Grand Hyatt Hong Kong has come up with a new rejuvenating staycation/weekend getaway called Escape 24, a 24 hour luxury experience that will allow you to recharge and relax.
The stunning sunset from Harbour View Room

Breakfast goals at Grand Hyatt Hong Kong

From when we stepped foot into the sumptuous lobby, we were transported into an out-of-time temple of timeless elegance and hospitality. Our home for the weekend was the Harbour View Room, which celebrates the hotel's famous panoramic view and features contemporary and yet classy furniture and details. All the 542 rooms and suites, were in fact recently redesigned to blend modern and classic in one unique space.
During our staycation, we made the most of the hotel's facilities, including the the 50-metre outdoor swimming pool, which is located on a stunning terrace that will give you the tropical Insta-vibes you need, as well as the 24 hour fitness studio.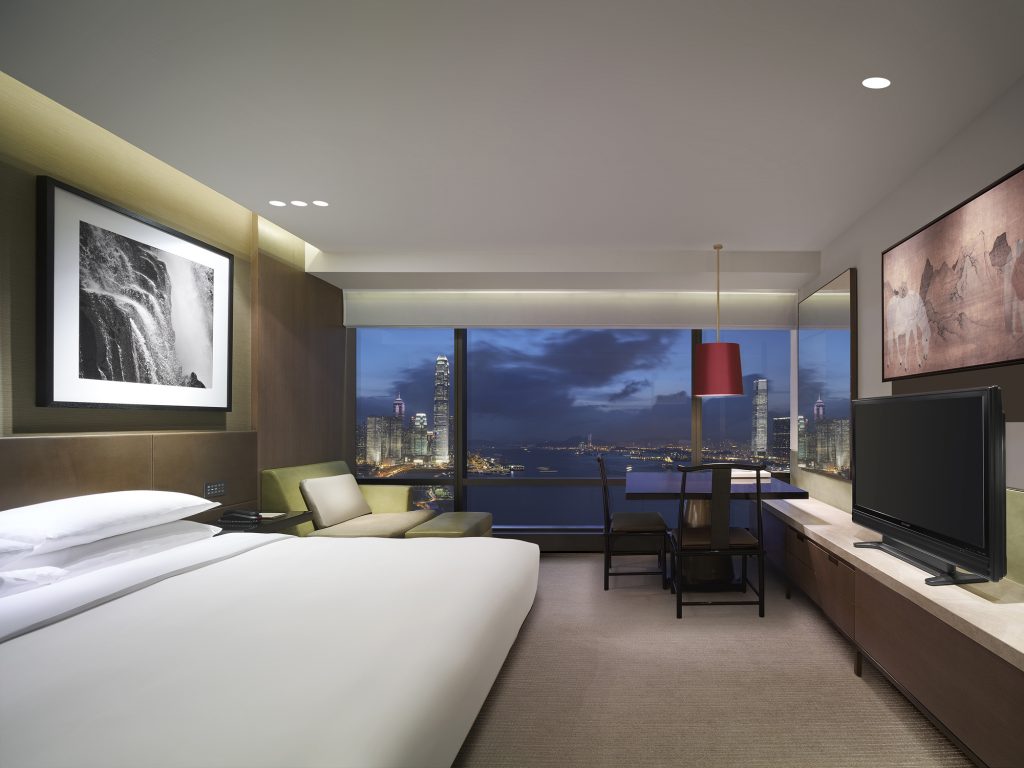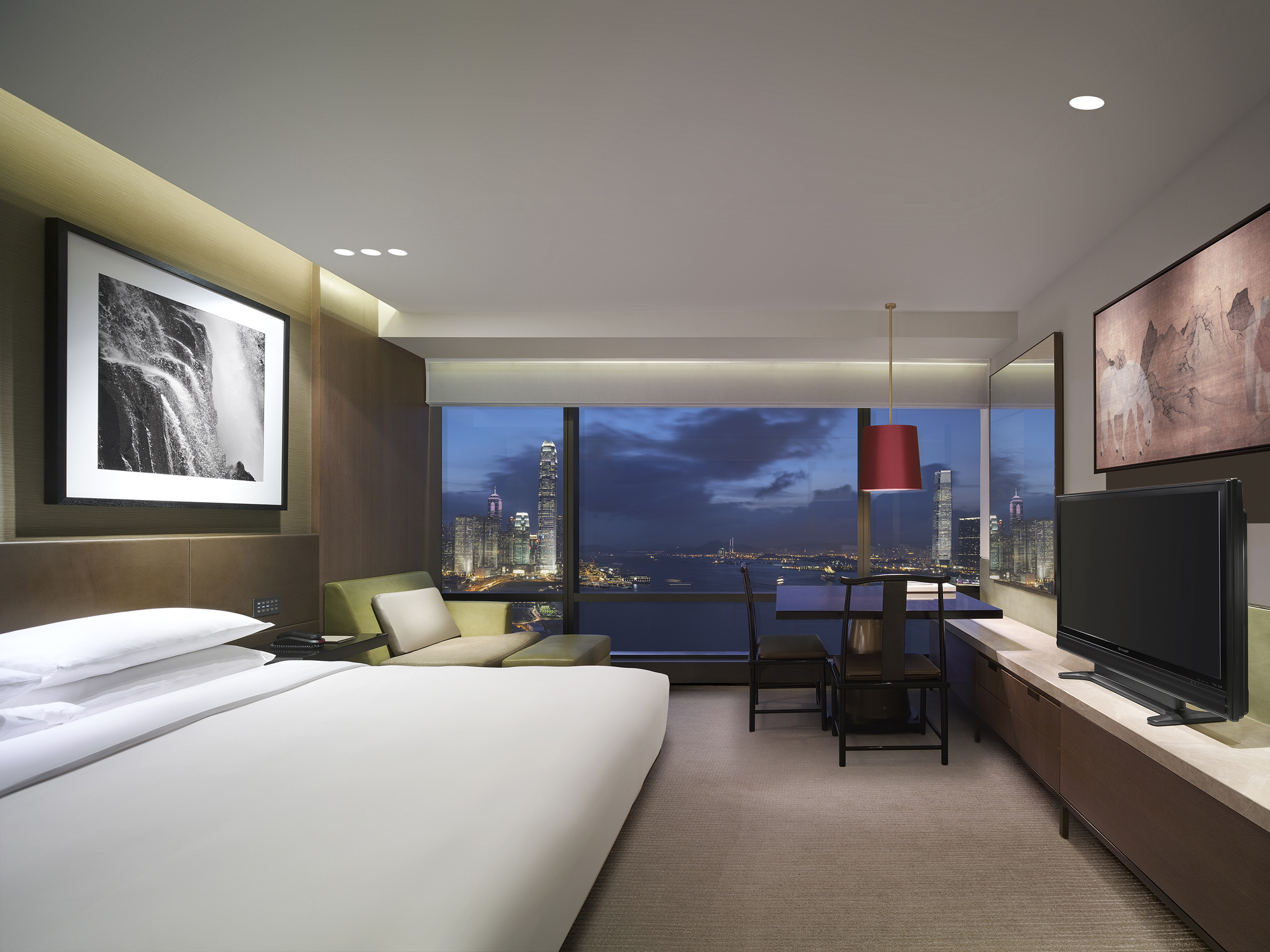 Apart from being one Hong Kong's most luxurious hotels, the Grand Hyatt is also famous for being a temple of culinary excellence, with multiple impeccable choices housed under one roof. For our latest visit, we couldn't help but go back to one of our all-time favourite Cantonese restaurants in Hong Kong: the iconic One Harbour Road.
The duplex Chinese restaurant is inspired by the 1930's in its décor and atmosphere and serves some of the best dim-sum in town. The menu is all about classic dishes executed to the highest standards and elegantly presented. Like the other eateries inside the hotel, most notably the delicious Grand Hyatt Steakhouse, One Harbour Road is about consistency and powerful flavours. Grissini, the hotel's famed Italian restaurant is also set to reopen his doors soon this year with a refreshed look a menu and we can't wait to try it.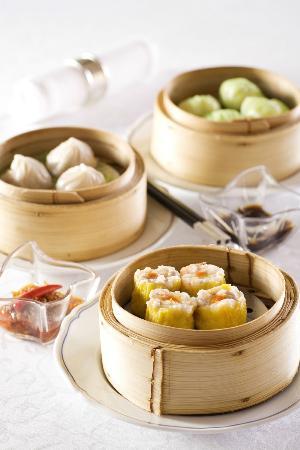 From memorable flavours, views and #instagrammable breakfasts in bed, our staycation at the Grand Hyatt was one to remember and an ever valid option to take into consideration for future celebrations or "treat yourself" weekends in town.
Details:
Specifically designed for Hong Kongers to let their hair down and enjoy the Hyatt's exclusive accommodation, the package is priced at 2680 HKD per room per night (+10%) and has a range of activities that guests can enjoy. They include a 24 hour stay in a Harbour View Room, access to the fitness club and the swimming pool.
Guests also enjoy complimentary parking for one vehicle per stay as well as two choices out of four benefits offered for the Escape 24 experience. They can choose between a daily breakfast for two at the Grand Café, a buy one, get one Plateau Spa treatment (Mondays to Thursdays), a bottle of champagne and fresh strawberries on arrival or a 1000 HKD spending credit per night for food and beverage.
Available till the 29th of December 2019, it's an offer you don't want to miss out on.