Charge to the future: Hong Kong's best luxury electric cars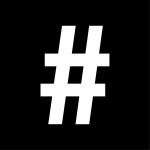 By: Gerwin Co
July 21, 2020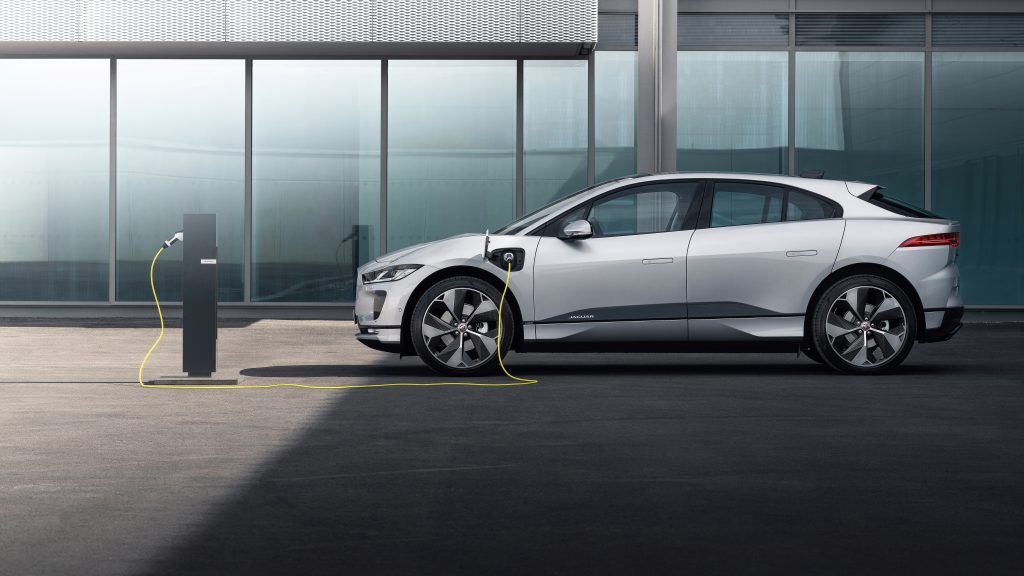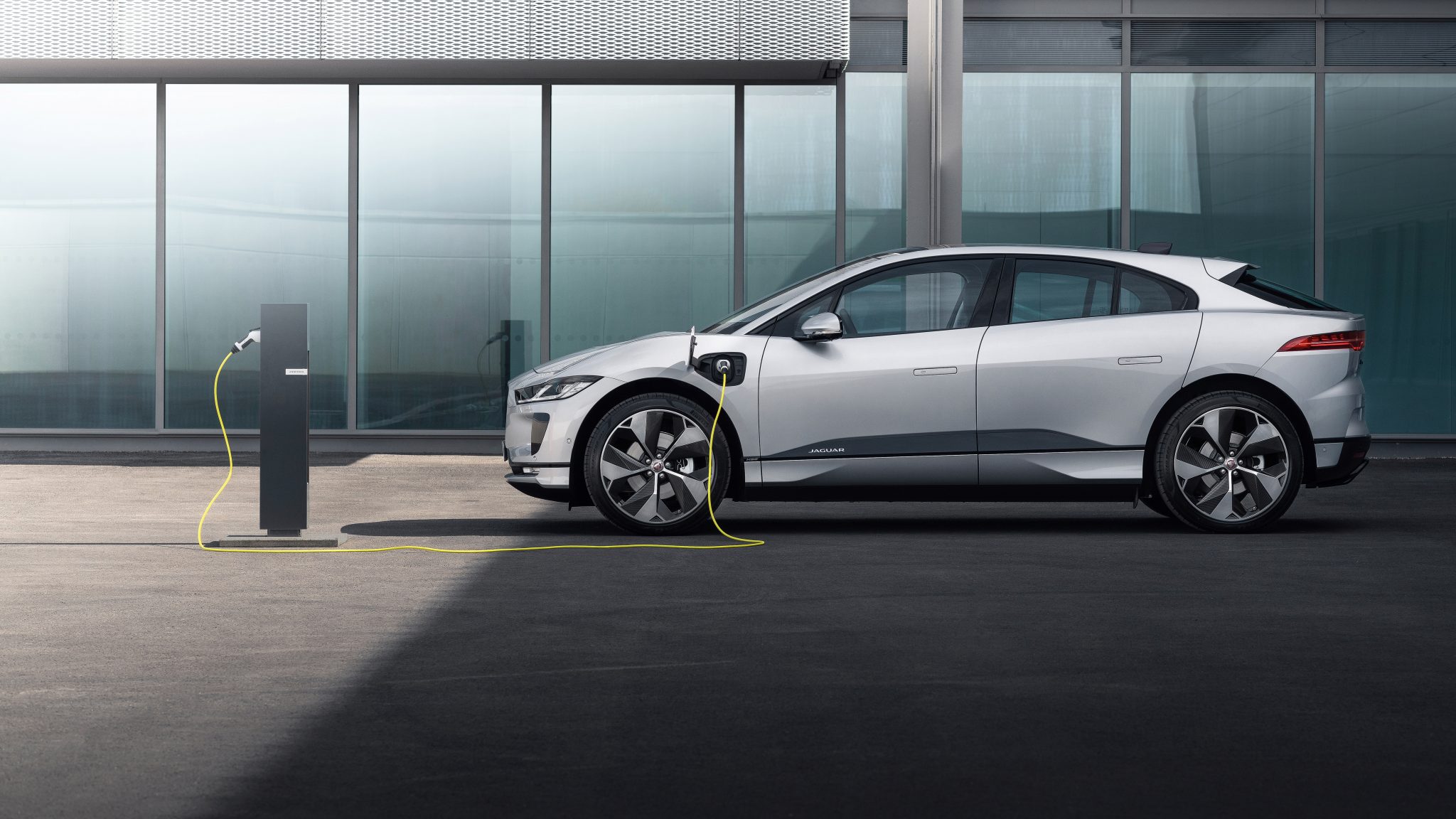 The future of cars is electric – and Hong Kong is in the thick of it. In addition to its compact geographic size, what makes Hong Kong an electric car's paradise is its 3,000 chargers and more than 500 quick-chargers spread out across it 18 districts, so that you can find one within 10km of wherever you are. The government has also set up several financial incentives to further entice owners to trade up and go electric. All you need is to step out and stroll down the street, and you'll see an electric or hybrid car zoom by every few minutes.
If you're one of those looking to leave petrol behind (or at least most of it), and looking for a car that's more readily available than the Lamborghini Sián Roadster, we're here to serve you up some options.
Tesla Model 3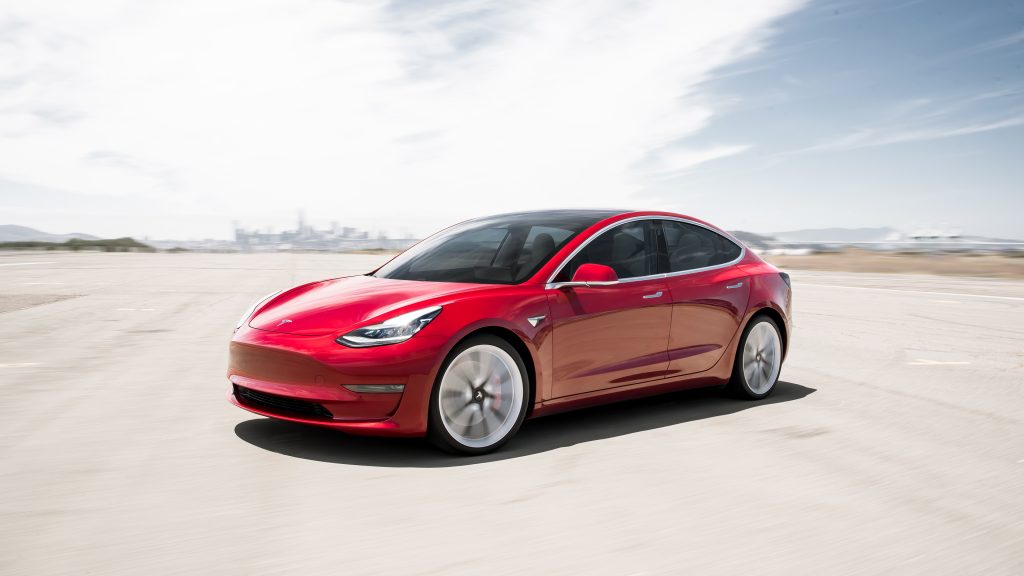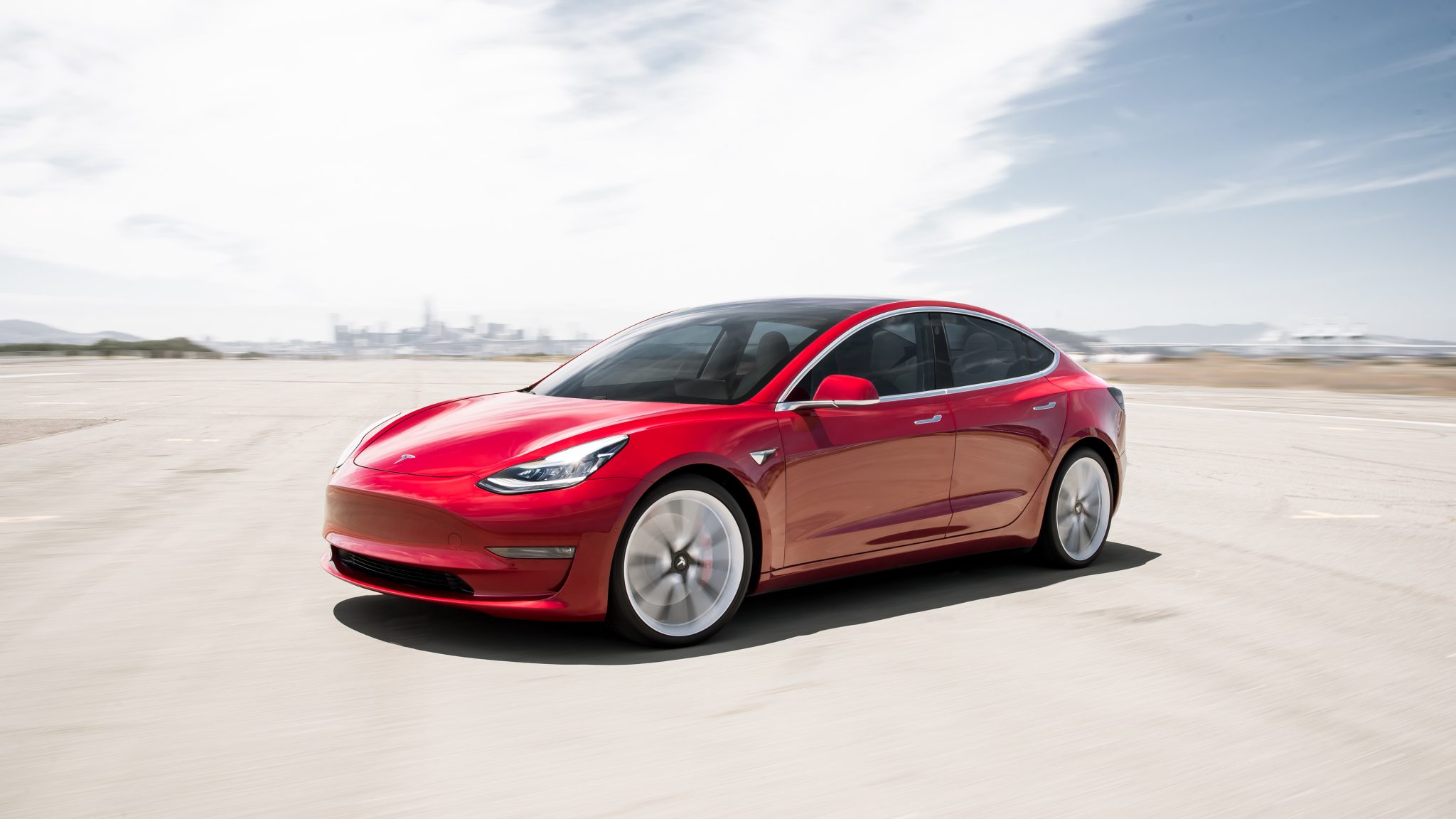 The Model 3 is the car that turned things around for Elon Musk and Tesla by selling more cars in 2019 than in the previous two years combined. Despite being positioned as an entry-level Tesla, the Model 3 is now the world's best-selling electric car and is fast becoming a frequent sight on the roads of Hong Kong.
The model to consider is the Performance configuration, which features dual motors and 20-inch wheels that deliver a top speed of up to 261km/h, goes 0 to 100 in just 3.4 seconds, and boasts a range of more than 560km between charges. Autopilot is now standard across all Model 3 configurations, which allows the car to automatically park with just a touch of the button, assist you in changing lanes, handle emergency braking and warn you of potential collisions.
Another thing that differentiates the Model 3 is the sheer simplicity of its interior. All you have is the steering wheel and a 15-inch touchscreen to access all the driver controls – no knobs, buttons or vents to break the minimalist theme. A glass roof also extends all the way to the back, giving you a better sense of space and brighter interior.
Price: Starts at HK$330,000; learn more at Tesla
BMW i3s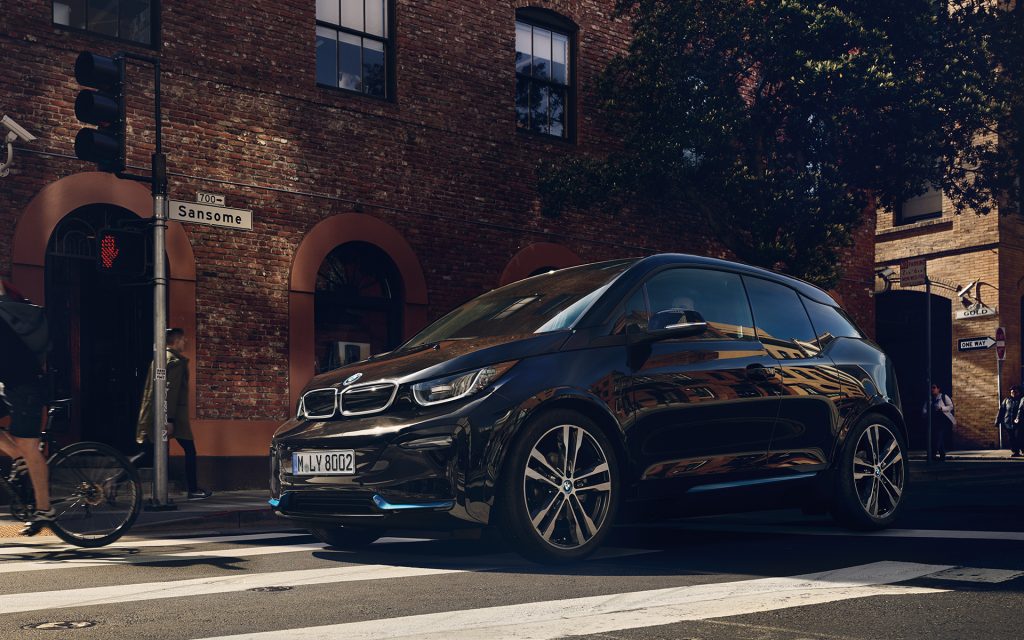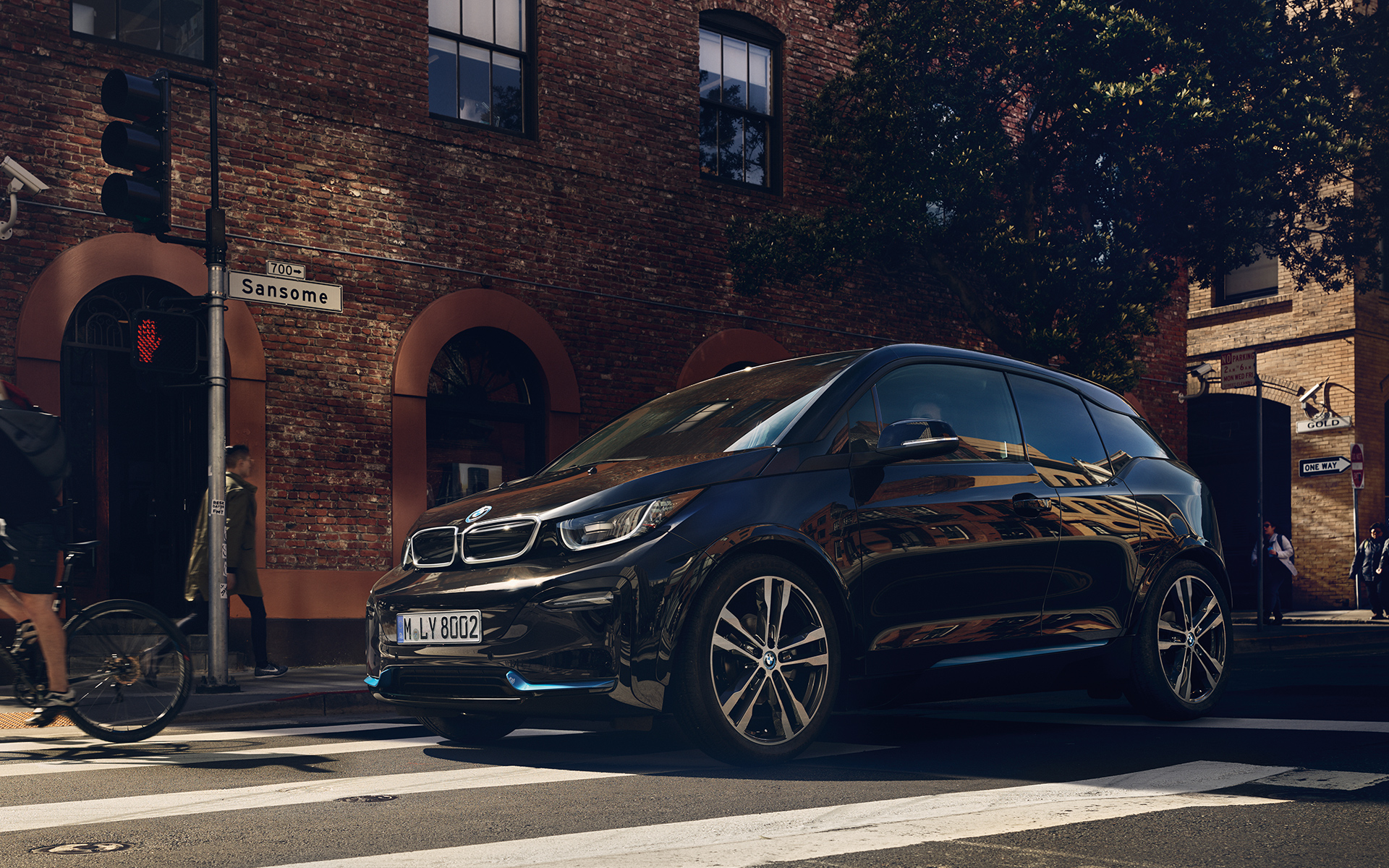 As one of the early entrants in the mass-produced electric car era, BMW's i3 has aged remarkably well and remains a best-seller, with more than 170,000 sold since its launch. With its distinctively chunky, monocoque carbon-fibre-reinforced plastic body, it also remains a looker. The i3 is a lightweight, tall city-car that gives you the visibility and nimbleness you need to navigate Hong Kong's narrow, winding streets.
Beyond its futuristic and stylish exterior, BMW delivers a worthy challenger in this class. The additional "s" translates to a "sporty" variant of the i3 that ups the output power to 184HP, resulting in a top speed of 160km/h and going 0 to 100 in 6.9 seconds (versus 150km/h and 0-100 in 7.3s for the regular i3 variant). It has 20-inch alloy wheels and a Sports Suspension that lowers the car by 10mm, with wider tracks and retuned springs. It also has a Sport driving mode that enables the engine to be more responsive once the accelerator is pressed. However, the increased power shortens the range of the i3s to 325km between charges, against 335km for the i3.
Inside, the i3s offers generous seating and legroom for the driver and front passenger. Seated behind? You might politely say that the space allotment for rear passengers is "modest" and buckle up for a less-than-cushy ride. Blue accents abound, particularly on the steering wheel. A wireless charger is built into the front console, while dual screens provide information to the driver and control the infotainment features with support for Apple CarPlay.
Price: Starts at HK$549,000; learn more at BMW
Mercedes-Benz EQC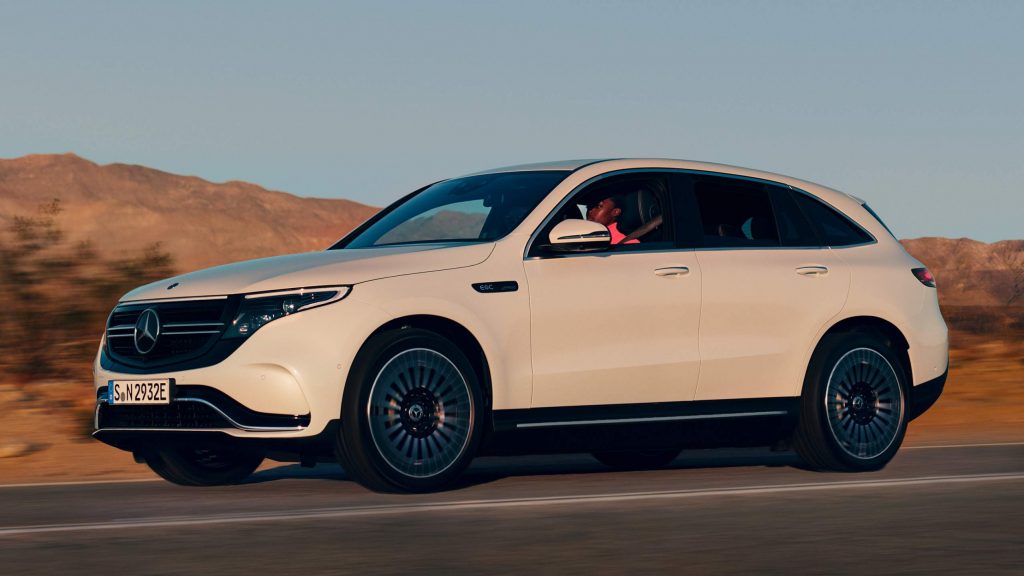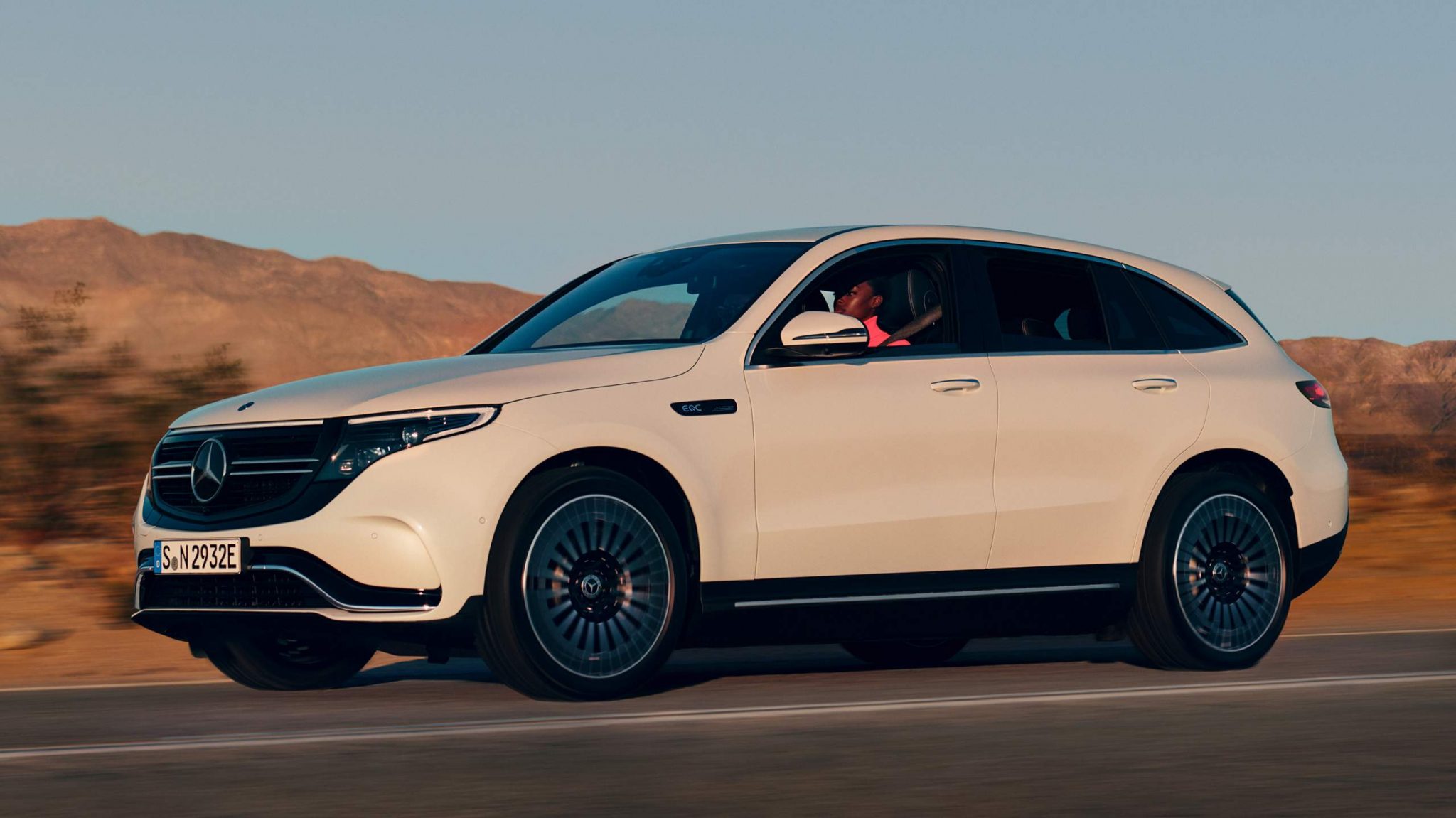 If you're looking for an electric vehicle that comes in a more traditional package, then this might be right up your alley. The EQC is Mercedes-Benz's initial offering to the mainstream long-range EV segment, and is more of an evolution than a revolution. If it looks somewhat familiar, that's because the marque took a lot of cues from its GLC class of compact luxury crossover SUVs, sharing the same structure and wheelbase. The EQC is a little longer and features a stylishly redesigned front grille that, when lit up, features blue accents as a nod to its electric origins.
The EQC performs decently when compared to other EVs in its class – its twin motors produce 408HP, with a range of up to 450km, and it's capable of hitting 100km/h in 5.1 seconds. But to truly appreciate it, examine its plush cabin, where you can see that Mercedes-Benz has opted for luxury. Leather is found on the seats and steering wheel, complemented by velour mats and accented by a choice of aluminium, ash wood or carbon fibre trim. The dashboard has two screens – one for the driver and one for the in-house MBUX infotainment system, which can be controlled by using the touchscreen, the thumbpads on the steering wheel, the touchpad on the centre console or a voice-controlled AI assistant – talk about flexibility.
Price: Starts at HK$998,000; learn more at Mercedes-Benz
Audi e-tron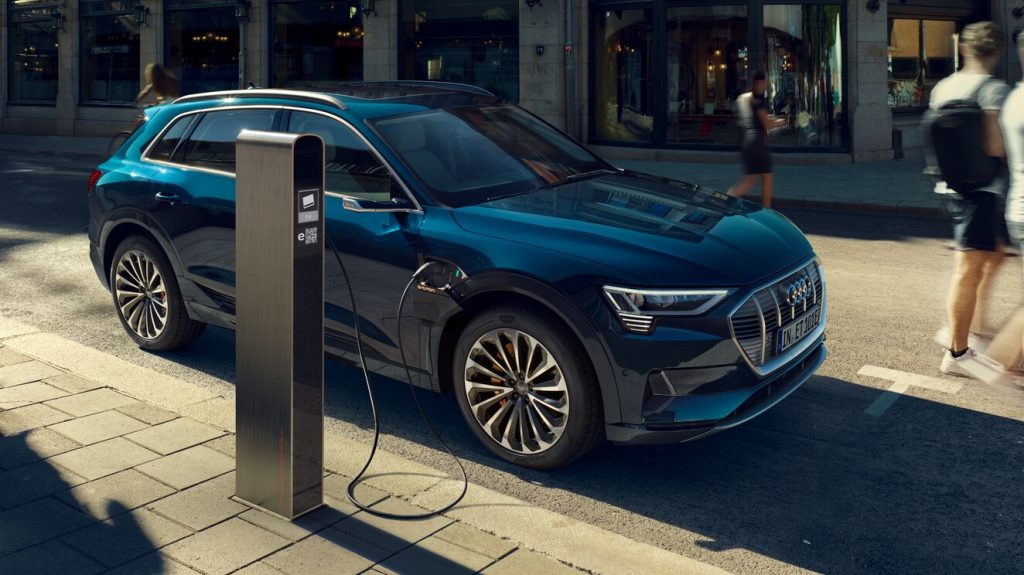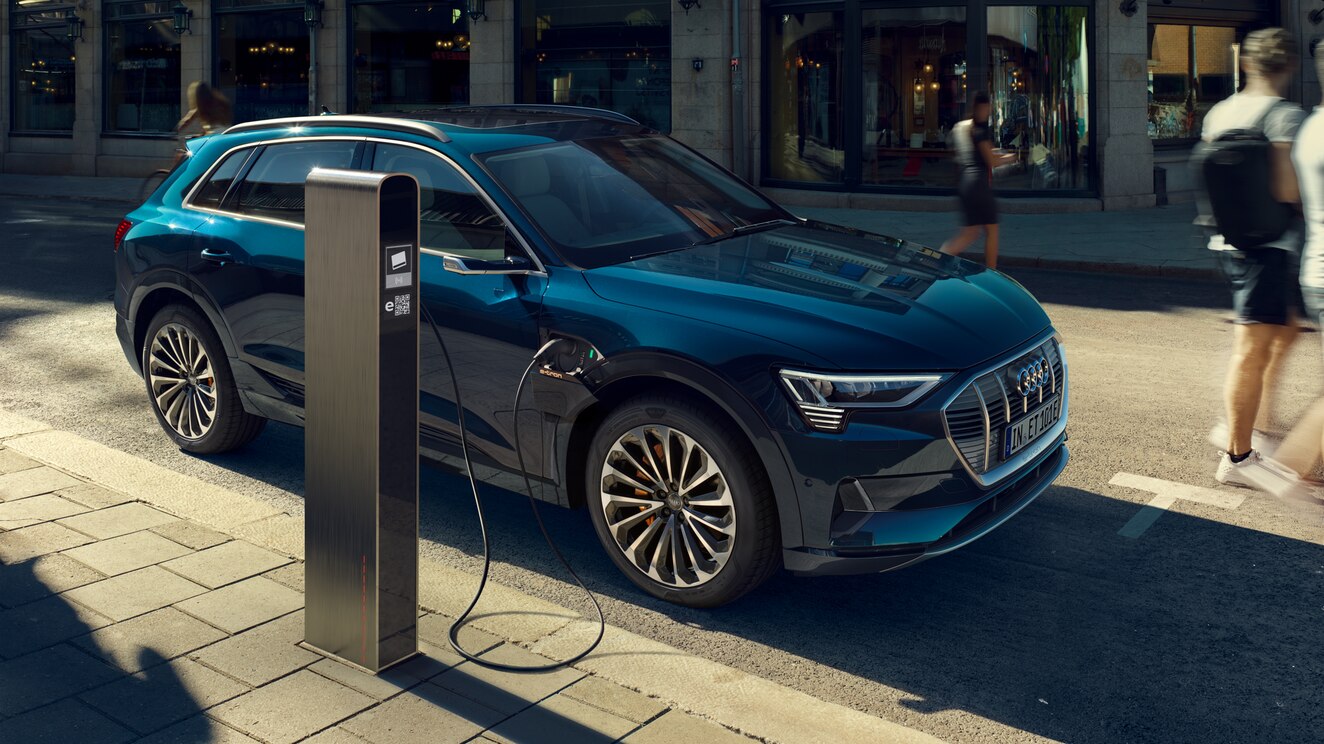 Again, if you're on more on the conservative side and want a regular-looking car with green cred, then consider Audi's e-tron. It seems like the German automaker took a model from its Q line of SUVs and electrified it to be able to enter the EV market. Still, it's a good effort for Audi and is worth a second look. Under the hood, the e-tron packs a punch. It has a 95.3kWh lithium-ion battery powering two electric motors, taking advantage of Audi's Quattro powertrain and enabling it to top out at 200km/h, hitting 0 to 100 in 5.7 seconds and with a WLTP range of 417km.
Being an Audi, the e-tron doesn't scrimp inside to maintain the luxuriousness we've come to expect from the marque – all-leather seats and trimmings, an audio system by Bang & Olufsen and an optional panoramic glass roof. It's also spacious (the most spacious on this list) and offers more than ample legroom and headroom, with up to 660 litres of storage space. Get ready to take this beast out for an extended family vacation.
Price: Starts at HK$1.19 million; learn more at Audi
Jaguar I-Pace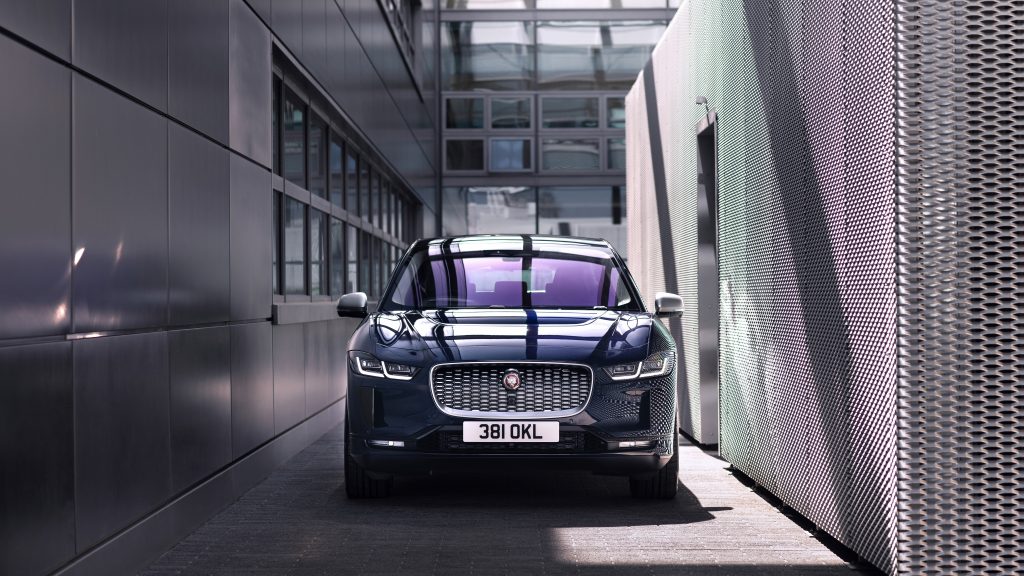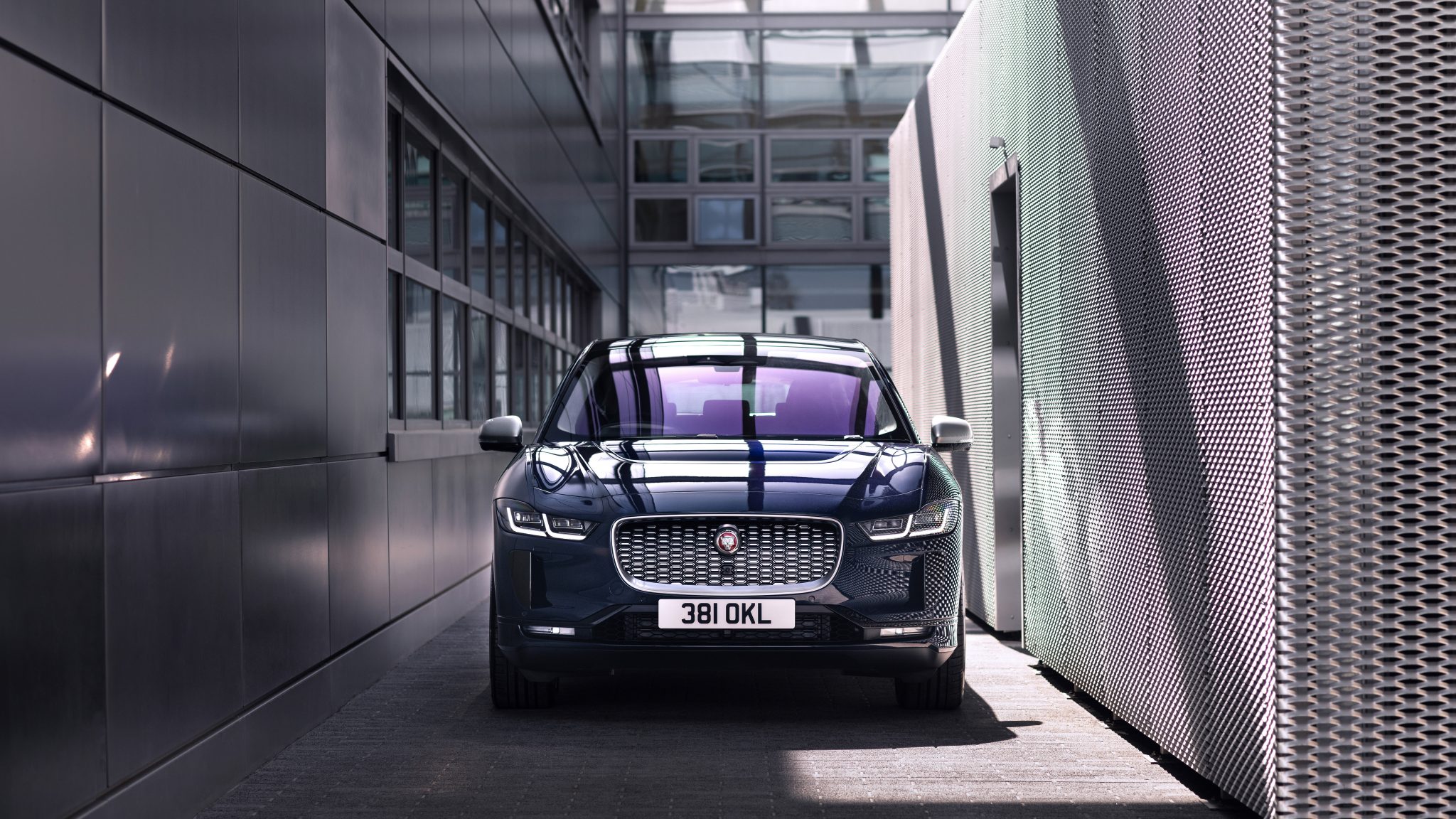 Jaguar could have played it safe and simply electrified its F-Pace to be able to deliver an electric SUV and profit from the two fastest-growing automotive segments. Instead, it decided to take a risk in creating a bold, revolutionary design while remaining true to the I-Pace concept, unveiled by Ian Callum at the 2016 Los Angeles Motor Show.
The I-Pace takes cues from a sports car rather than an SUV, with its front wheels arching to the rear diffuser, slim LED headlights and an inward curving grille. It also handles like a sports car, with air suspension and twin motors propelling it up to 200km/h and 0 to 100 in 4.8 seconds, providing for a very satisfying and fun drive. Its 90kWh battery delivers a range of up 470km for every charge, and can last up to eight years or 160,000km.
With the Jaguar marque comes luxury craftsmanship. Its cabin fits five comfortably in a choice of sports or performance leather seats. It has a futuristic dashboard that integrates a 5-inch and 10-inch touchscreen display for information, navigation and entertainment features. Audio is handled by a 15-speaker setup courtesy of Meridian. Also a nice touch is the Head-Up Display, which not only displays critical information about your car, but can also be viewed from your connected smartphone.
Price: Starts at HK$998,000; learn more at Jaguar
Lexus LS500h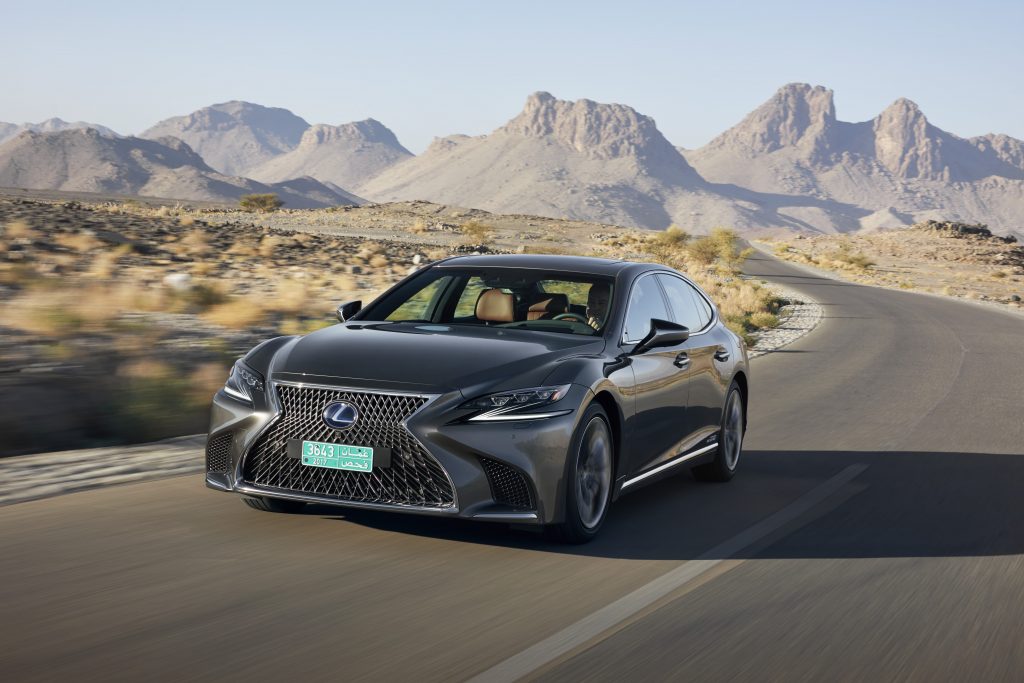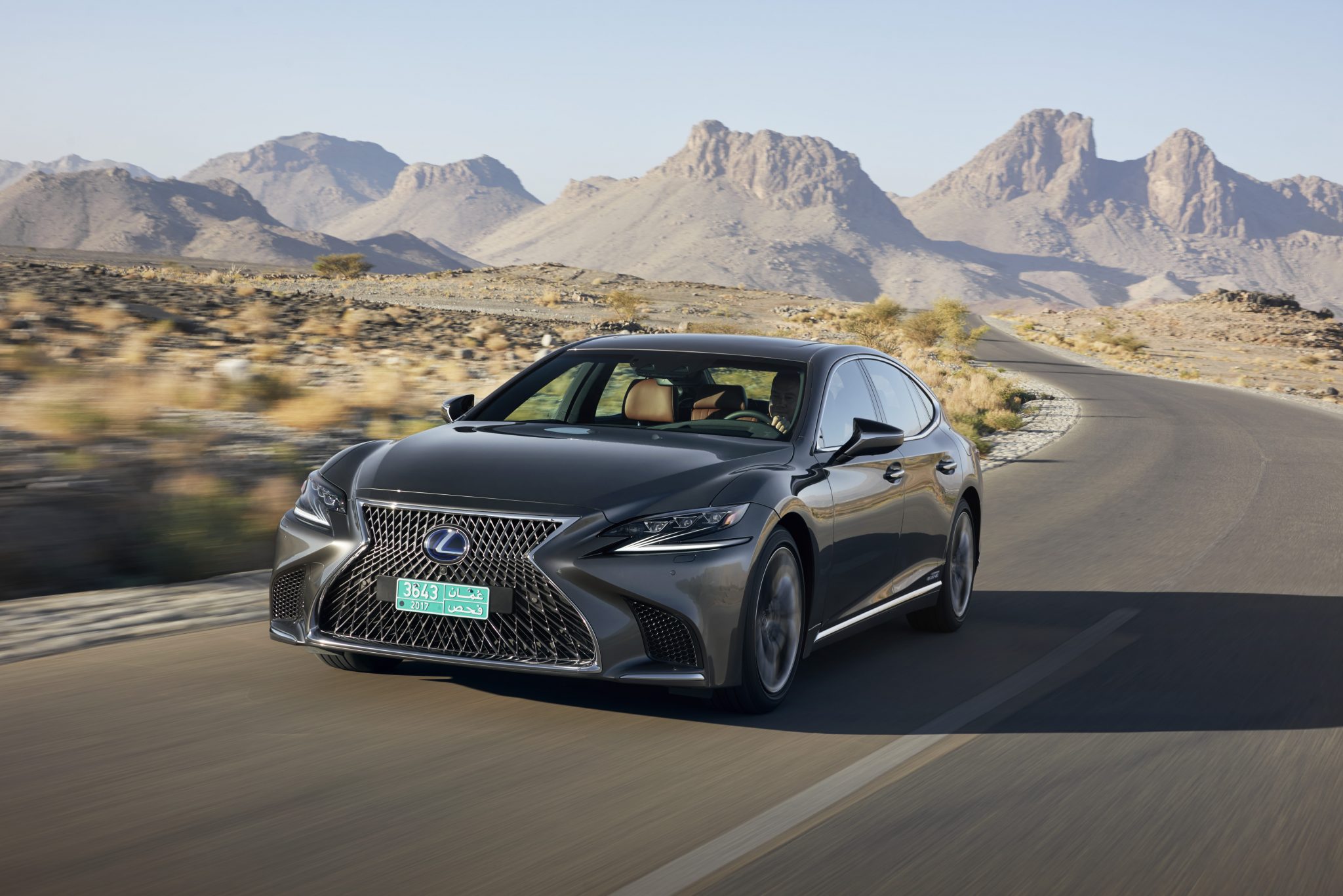 The Lexus name has long been associated with luxury and dependability, albeit with conservative styling. Not so with the LS500h, though – Lexus has taken a bold step with its flagship sedan, starting with the striking spindle grille that instantly proclaims this isn't your mother's Lexus. Its low centre of gravity gives you an aggressive and dynamic driving experience while maintaining a refined sense of elegance.
The LS500h comes with a multi-stage hybrid system that uses a 3.5L V6 engine that produces a total of 354HP. This results in a package capable of reaching 0 to 100 in 5.4 seconds and a top speed of up to 250km/h. The hybrid system also provides the LS500h with better mileage, averaging 14.5km to the litre (against 104km/L for the all-petrol LS500). One drawback for the LS500h is that the batteries are placed behind the rear seats, reducing the cargo space to 430 litres (versus the 480L in the petrol model).
The cabin is nothing short of luxurious, with rich leather upholstery, optional wood trimming and pleated door panel fabric that complements the front grille. Rear passengers are provided control through a panel in the rear centre armrest that puts audio, A/C, sunshade and lighting right at their fingertips. If that isn't enough, the LS500h comes with a Mark Levinson-developed sound system with 23 speakers to simulate a sound stage within the car's interior.
Price: Starts at HK$1.78 million; learn more at Lexus
See also: Lamborghini unveils the Sián Roadster: An open-top, hybrid supercar