'Challenge Accepted': Our favourite celebrity photos for female empowerment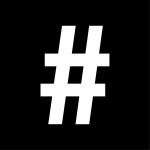 By: #legend
July 29, 2020
Originating as a social media movement to raise awareness for femicide in Turkey, the #ChallengeAccepted social media challenge has morphed into a larger movement for #womenempoweringwomen – with more than five million posts (and counting).
The rules are simple: once tagged, you must post a black and white photo of yourself onto your Instagram feed and tag up to 20 other women (friends, family, colleagues, etc.) to pass on the "challenge."
See also: #ChallengeAccepted: What you should know before posting a black and white selfie
As you might've noticed, everyone and their grandma seems to have jumped on the trend – with international and local Hong Kong influencers and celebrities leading the way with some of the strongest and most powerful black and white posts. Here are some of our favourites, including several from our former #legend cover stars:
Cara Delevingne
Read our cover story with Cara Delevingne
Feiping Chang
Coco Lee
Read our cover story with Coco Lee
Demi Lovato
Read our cover story with Demi Lovato
Antonia Li
Zoe Saldana
Read our cover story with Zoe Saldana
Amanda Strang
Chiara Ferragni
Read our cover story with Chiara Ferragni
Angie Ng
Ruby Rose
Read our cover story with Ruby Rose
Utah Lee
Jessica Jann
See more from the #ChallengeAccepted feed on Instagram, and learn more about its origins here.