8 Hong Kong athletes to cure your Olympic hangover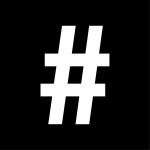 By: Ilana Jacobs
August 9, 2021
The Tokyo Olympics were full of highs and lows, from Hong Kongers taking home gold and silver to controversial departures. After all the excitement, the weeks after podiums and prizes may leave your week feeling a bit empty. But, just because the games are over doesn't mean that the fun has to be. Hong Kong has a rich selection of athletes to root for year-round – here are our picks of Hong Kong competitors to keep up that sporting spirit: 
Eudice Chong
Ranked the city's top tennis player for women's singles and doubles, Eudice Chong has been stealing Hong Kong tennis titles since fifth grade. Though getting her to practice was a feat at first – it was only when her coach introduced her to competition through HKTA's organised tennis that Chong's love for the sport kicked into high gear. From then on, there was no stopping her. While at Wesleyan, Chong became the first ever college tennis player to win all four consecutive singles competitions in any division. After school, she returned home to make her official debut and has represented the city in the Fed Cup, Asia Games, and World University Games.
Ng On-yee
Looking for a game with a bit more style? Snooker, a cross between billiards and pyramids first originated in India, may be that bit of class you're looking for. If that's the case, there's one name you absolutely need to know: Ng On-Yee. At thirteen, Ng became fascinated with the game while watching her father play at the snooker hall. Preteen Ng traded video games for a cue stick, practising the game as much as six hours a day to perfect her skills. 
In her own version of Queen's Gambit, Ng went head-to-head with male snooker players in the Hong Kong Under-21 Championships, which she won two years in a row, not to mention the title of youngest women's world champion at just nineteen. Ng began a two-year world snooker tour in July, so you're just in time to catch up on her mesmerising shots. 
Rex Tso
Dubbed the "Wonder Kid" of boxing, Tso lives up to the name, boasting an undefeated win streak of 22 matches, all won before he turned 30. While competing professionally, Tso was ranked one of the top 10 super-flyweight boxers in the world, standing at 170 cm. In 2018, Tso hung up the professional gloves to pursue dreams of Olympic gold. While the boxer is not competing in this year's Olympics, he still manages to keep the amateur league on its toes and you can follow him at the China National Games in September. 
Thomas Heffernan Ho
Hong Kong's only four-star equestrian rider, Ho made headlines this week during the Olympics' cross-country eventing riding the oldest horse to compete in the competition. Ho and his loyal 20-year-old steed, Tayberry, managed to complete the Olympic course without any jumping penalties but lost points for their slow pace, placing them 48th in the competition overall. Though that won't get the pair down, as Ho returns to the horse track to prepare for his next big competition, he writes to his Instagram followers, "Olympics done! Wouldn't have wanted to do it on any other horse. Amazing week, updates to come." 
Christy Yiu
Preferring a different kind of track is Hong Kong's rocket long-distance runner, Christy Yiu, who first got on the city's radar by setting a new record for 4x1500m relay in 2011. Five years and many races later, Yiu stepped up to represent her home at the 2016 Rio De Janeiro games, setting a new national record for the women's marathon. But in the past three years, Yiu has only sped up, blowing away Hong Kong's times on not one, not two, but eight separate running events. And with three of those records broken just this year at the Milano City Marathon in May, we can't wait to see what Yiu does next. 
Darryl O'Young
Race car royalty Darryl O'Young has led the charge on Asian motorsports for decades. His impressive resume starts in the go-kart circuit, where O'Young won his first championship at just nine years old. Though, once he got into a real car O'Young got serious, winning first place in the Porshe Carrera Cup Asia and Windsor Arch Macau GT Cup grand prix. Now, the race car driver is looking to the future, both for himself and the next generation. Along with founding his own go-kart course for children and a foray into AI driving, O'Young is trying his hand at the e-sports circuit, testing his talent for the steering wheel without an engine behind it. 
See also: Cover story: The Xpeng P7 x Darryl O'Young
Jamie Atkinson
When you ask for centre at training pic.twitter.com/8pyu9hfo6H

— Jamie Atkinson (@atkohk) February 5, 2019
With Atkinson in the Sunday cricket League, September can't come early enough. Since making his debut at 17 in the ODI Asia Cup, the wicket-keeper has become an integral part of Hong Kong's cricket scene. Atkinson spent six years proving his skill, working up the ranks to lead Hong Kong to its first global tournament in 2014 as captain. While he stepped down from the role a year later, Atkinson has kept up his passion for the sport on the Islander's team. Though, between seasons, you may be more entertained by the athlete's huge love of football.
Yapp Hung-Fai
Speaking of the most popular sport in the world, why not tune into the 852's club football? As a goalkeeper, Hung-Fai's job may be to stop shots, but that doesn't mean the games are any less interesting. Hong Kong certainly thinks Hung-Fai has something special, that's probably why the goalie holds the record for most times representing the city in football, with a whopping 79 caps and counting. After fourteen years in the professional circuit, check out Hung-Fai still saving goals from the premier league on club team Eastern.
See also: 9 Hong Kong athletes to follow at the Tokyo Olympics