9 Hong Kong athletes to follow at the Tokyo Olympics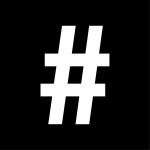 By: Elizabeth Choi
July 26, 2021
As the Tokyo Olympics move ahead, it will undoubtedly be a different Olympics for everyone involved, from the athletes participating to spectators watching from the safety of their homes. While the road to this year's games has not been without its challenges, Hong Kong's forty six athletes are ascending onto Tokyo as their home city proudly watches on. Here are the 852's athletes to watch for at the 2020 games:
Siobhan Haughey – Swimming
Hong Kong is sending seven swimmers to Tokyo, with Siobhan Haughey being one of the top contenders for a medal. The Irish-Hong Kong swimmer first made waves in 2016 when she represented Hong Kong in the women's 200 metre freestyle and 200 metre individual medley at the Summer Olympics in Rio de Janeiro. Thanks to the pandemic, Haughey, like many other swimmers, was not able to train for part of 2020, but has been working tirelessly since to improve her strokes while living and training at the Sports Institute in Sha Tin. At this year's games, she will swim the 50, 100 and 200 freestyle triple.
Sarah Lee Wai-sze – Cycling
Now with 16 years of competition under her belt, Sarah Lee Wai-sze first became a professional athlete in 2004 and has been turning heads with her record-breaking work at the Asian Games and Track Cycling World Cup. She cemented her stardom after taking home the bronze medal at the 2012 London Olympics, becoming Hong Kong's third-ever Olympic medal and first in cycling. Hailing from Ngau Tau Kok, Lee's humble beginnings growing up in a 200-square-foot public housing flat with her parents and two siblings have inspired admiring fans. For this year's games, Hong Kong's Chef de Mission of the Hong Kong delegation believes Lee is in top form and is expected to bring home some medals from the event.
Stone Shek Wai-hung – Gymnastics
As with many athletes, the path to this year's games was not without its challenges for decorated gymnast Stone Shek Wai-Hung. From a young age, Shek was exposed to gymnastics after first training at a facility in Guangzhou when he was just six-years-old. With encouragement from his mother, a former track and field athlete, Shek competed throughout Asia before an injury in 2006 impacted his spinal cord, leaving him bed ridden for nearly a month. Undaunted, Shek rehabilitated and eventually debuted at the 2012 Olympics in London but failed to advance through the qualification phase. Admittedly disappointed by the London Olympics, Shek went on to earn the gold medal at the Asian Games in vault, simultaneously securing Hong Kong's first-ever gymnastics gold medal at the region's largest multi-sport event. Shek attempted to join the 2016 games in Rio de Janeiro but was unable to qualify due to an injury. Now the gymnast is seeing his dreams through in Tokyo where he will compete on the vault.
Vivian Kong Man Wai – Fencing
As any world-class athlete knows, sporting is as much mental as it is physical. For Vivian Kong Man-Wai, the pressure is particularly high: Kong is the leading fencer from Hong Kong and the first-ever athlete to rank number one. She gained her status after clinching two gold medals at the 2019 World Cup series in Havana and Barcelona, but ended up leaving the team after tearing her ACL, a situation which caused her ranking to drop to number seven. While the setback was difficult mentally and physically, the fencer remained optimistic, using the challenge of recovery and training to appreciate her sport and focus on being the best athlete she can be, she said in an interview with the Olympics. A big fan of yoga, Kong loves how the practice combines the mind and body. She will join fellow fencers Cheung Ka-long, Shawn Cheung, Ryan Choi, Kaylin Hsieh, Coco Lin, Moonie Chu and Lawrence Ng.
Angus Ng Ka Long – Badminton
As the world's number six badminton player in the world, Angus Ng Ka-long also enjoys being one of Hong Kong's most beloved athletes, as the city loves its badminton. Making his Olympic debut at Rio de Janeiro in 2016, he continues to smash his goals, from playing Olympic champions Lin Dan and Chen Long. Next on his list is the Tokyo Olympics, where he is now something of a veteran player. Unlike five years ago in Brazil, Ng is now in a whole new league, with five years of competition and performance under his belt. He faces off against the world number one, Kento Momota, whom he has never won against in six attempts. Still Ng and his coaches firmly believe anything can happen in Tokyo. With this in mind, it's more exciting than ever to watch him play.
Wong Chun-ting and Doo Hoi-kem – Table Tennis
While table tennis remains a popular sport in Asia, it only makes the competition that much more steep. This year Hong Kong sends six table tennis players to Tokyo, including the dynamic duo Wong Chun-ting and Doo Hoi-kem, who are a big draw due to their sheer talent and on-court chemistry. Doo spent the last eight months living in China, home to some of the world's best table tennis players, where she honed her technique and skills. Ranking fourth in the world, all eyes will be on these two favourites and their badminton compatriots: Ho Kwan-kit and Lam-Siu hang who will play men's teams and singles, and Lee Ho-ching and Soo Wai-yam in the women's team and singles.
Stephanie Au Hoi-Shun – Swimming
Three-time Olympian Stephanie Au Hoi-Shun enters her fourth Games having represented Hong Kong in 2008, 2012, and 2016. This year she competes in the women's 100m backstroke and in the 4x400m and 200m freestyle relays with fellow teammate Haughey. A part-time model and key opinion leader, Au will take some time to figure out what is next for her after this year's Games, and is already ruminating a path in a sports-related industry.
Tiffany Chan Tsz-ching – Golf
Hong Kong has found a golf star in Tiffany Chan Tsz-ching, the SAR's first Ladies Professional Golf Association golfer. Joining 60 other women golfers in Tokyo, the 27-year-old will be participating in her second-ever Olympic games with her first being Rio in 2016. Despite the pandemic, 2020 has been a good year for Chan: the golfer placed eighth in the Los Angeles Open in April, the highest achievement of her golf career thus far. Still as major as the Olympics are, she wants to treat the Games as a regular competition, she said in an interview, and hopes of course to come home with a medal. After Tokyo? It's off to Scotland for her next competition.
Grace Lau Mo-sheung – Karate
This year, five brand-new sports were chosen for the Tokyo 2020 Olympic programme — surfing, skateboarding, sport climbing, karate and baseball — creating the perfect opportunity for karate champion Grace Lau Mo-sheung to become an Olympian. But with this opportunity came the once-in-a-lifetime reality: karate is not on the roster for the 2024 Olympics in Paris. It was no matter for Lau who remains excited and motivated to do her best and "make it happen" as she says on her IG. Lau, who was a medalist at the World Karate Championships and three-time medalist at the Asian Karate Championships, will represent Hong Kong in the individual kata event.
In Hong Kong, the Olympics will be aired for free on local television stations: TVB, ViuTV, Hong Kong Open TV, Cable TV and NowTV with a live broadcast provided by the Leisure and Cultural Services Department (LCSD) at its Olympics Live Zones. The complete list of Live Zone locations can be found here. Check your preferred television station's website for special Olympic features and programmes designed to promote the Games.
Learn more about the 2020 Tokyo Olympics here.