The best (and worst) reactions to Simone Biles' withdrawal from the Olympics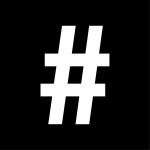 By: Ilana Jacobs
July 30, 2021
American gymnast Simone Biles has withdrawn from the Tokyo Olympics' all-around competition due mental health risks. Her announcement came just a day after stepping down from the women's team finals when she took an uncharacteristic stumble on a vault landing.
The sudden news shocked the world, especially since Biles was a favorite to win in both the team and individual gymnastics competitions. However, even before everyone has a chance to get their bearings, everyday fans and spectators took to social media praising Biles for her bravery.
#ThankyouSimone

I sincerely hope that coaches from all sports learn from @Simone_Biles bravery.
NOTHING is more important than your physical and mental well-being pic.twitter.com/jjV4LzeY2U

— jess 🐝🐝 (@jess_bottomley) July 29, 2021
You are the GOAT and your actions this week have cemented that fact. We support you and thank you for everything 👑

— AllGemini (@100_percentjojo) July 29, 2021
<
Mixed compassion and gratitude to @Simone_Biles for helping so many people feel SEEN. Mental Health is so much more than one moment and every single person is more than their gift ❤️

— Jennifer Lipp Wise (@JenniferLipp) July 29, 2021
Though a few people are far less impressed with Biles's decision. Some have taken the offensive, blame her for the US losing to Russia and accusing her of cowardice and selfishness. While others struggle to understand her decision and feel that she has let them down.
Are 'mental health issues' now the go-to excuse for any poor performance in elite sport? What a joke.
Just admit you did badly, made mistakes, and will strive to do better next time.
Kids need strong role models not this nonsense.

— Piers Morgan (@piersmorgan) July 27, 2021
Charlie Kirk calls Simone Biles a "selfish sociopath" and a "shame to the country"

"We are raising a generation of weak people like Simone Biles" pic.twitter.com/yDLtblAS35

— Jason Campbell (@JasonSCampbell) July 27, 2021
With someone that battles anxiety and depressions happy with what you did because it brings more light to mental health.. however im saddened Bc we needed you and no it's not about everyone else and you did what you needed. You made this decision out of nowhere it seems.

— Brandon'Spin'Spencer (@Spin2103) July 29, 2021
In response to the hate, fellow gymnasts are explaining the serious dangers of their sport. Retired olympic gymnast Dominique Moceanu shares insights on how meaningful it was for Biles to say NO. Even her teammate Sunisa Lee shows her support.
I was 14 y/o w/ a tibial stress fracture, left alone w/ no cervical spine exam after this fall. I competed in the Olympic floor final minutes later. @Simone_Biles 🤍 decision demonstrates that we have a say in our own health—"a say" I NEVER felt I had as an Olympian. pic.twitter.com/LVdghdAh1g

— Dominique Moceanu (@Dmoceanu) July 28, 2021
One former US elite gymnast I talked to said that if it was someone other than Simone Biles who had made that same error, they would have certainly blown a knee, at minimum. Another said if it had happened to her instead of Simone, "I probably would have ended up paralyzed."

— Deanna Hong (@DeannaHong) July 28, 2021
never been prouder to be apart of such an amazing team with an amazing group of girls. we stepped up when we needed to and did this for ourselves. we do not owe anyone a gold medal, we are WINNERS in our hearts. 🤍

— Sunisa lee (@sunisalee_) July 28, 2021
The debate has also sparked a new conversation on the value of self-love. And celebrities from all walks of life are putting in their two cents on the topic. Everyone from Michelle Obama to Justin Bieber are talking about the importance of mental health, some even sharing their own struggles with public pressure.
Am I good enough? Yes, I am. The mantra I practice daily. @Simone_Biles, we are proud of you and we are rooting for you. Congratulations on the the silver medal, Team @USA! 🎊

— Michelle Obama (@MichelleObama) July 28, 2021
It takes the strength, power and bravery of a CHAMPION to put your health first. @Simone_Biles, we love you. Thank you ❤️ pic.twitter.com/wp6CJE4a4o

— kerry washington (@kerrywashington) July 27, 2021
mental health is something i'm incredibly passionate about. @Simone_Biles thank you for telling the world that no competition, medal, or honor is greater than our own health. pic.twitter.com/oSwqDviENX

— Tom Felton (@TomFelton) July 28, 2021
Whatever your opinion, everyone can agree that Biles has set a new standard for Olympic athletes. Her decision marks a huge step towards giving mental health the space it deserves in Olympic circles. By withdrawing when she needed to, Biles has redefined the meaning of success for Olympians.
See also: 9 Hong Kong athletes to follow at the Tokyo Olympics