2023 makeup and fragrance gifting ideas this winter season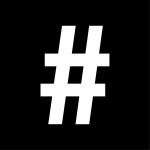 By: Hill Choi Lee
November 17, 2023
Whether you are looking for new makeup products to jazz up your look for the upcoming holidays or need some inspiration for beauty gifting this winter, #legend got you covered! Have a look at our recommendations this season!
Hermès
Le Regard Hermès is a new chapter in the Hermès Beauty family. From the French word "The Look", this new beauty item is all about the eye shadow palette. "A look is a dance. It is both instant and a place of truth," goes the brand. The six new colour palettes are each equipped with four silk powder eyeshadows that are pigmented in shades ranging from natural to intense.
The collection will be available in stores and on hermes.com/hk.
Chanel Holiday 2023 Collection
Chanel is going all out with a new pop-up walkthrough experience in the Capital Centre building at Jardine's Bazaar, Causeway Bay. Themed Chanel Wonderland, it features some exciting new offerings for this holiday season. Inside this elaborate pop-up, it is not only Christmas but also Paris circa 1920 when Art Deco is at its peak. Chanel's Makeup Creation Studio is paying homage to Gabrielle Chanel's avant-garde spirit and has launched several products for a dazzling winter holiday look. Its five-shades Lumière Graphique eyeshadow palette is flecked with sparkles in Pink Gold, Diamond White and Shimmering Black are perfect for a contrasting, smokey effect look. Accompanied by the radiant powder Duo Lumière in shades of Pink Champagne and Crystal White will give you that perfect radiance.
What we are really excited about is the four new lipstick shades in its Rouge Allure L'Extrait range that are Midnight Red, Roaring Purple, Beige Brut and Rouge Puissant. This is a nod to the popular Cherry Makeup look that is doing its trending rounds on TikTok.
All those reds however are missing from Chanel's new nail polish lineup this holiday. Instead, the beauty giant is giving us White Silk (rosy white), Tuxedo (antique gold) and Sequins (shimmering black) to help us finish our overall looks. (We aren't complaining!)
But nothing touches a chord with the sophisticated woman the way Chanel No.5 does. This winter, a gift set comprising a Chanel No.5 perfume and body oil is available to make this a truly Merry Christmas.
Also see: Nomel: Taiwanese beauty brand with Hong Kong roots launches with Sephora HK
Aesop Resonant Gestures Gift Kits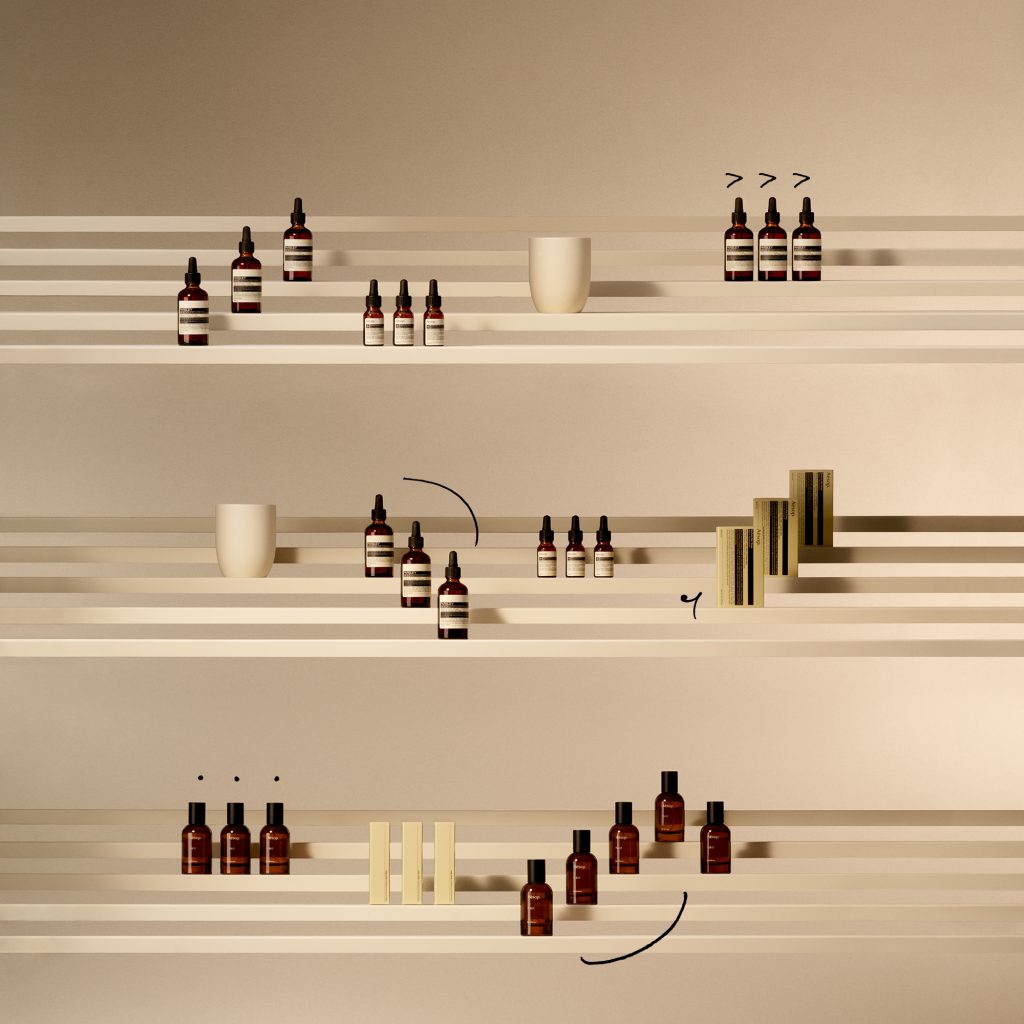 Wrapping up the final chapter of its Othertopias odyssey several weeks ago, Aesop continues its fragrance journey with the launch of its seasonal gift kits – perfect for the holidays and beyond. The brand's 2023-24 gifting campaign is inspired by waves of sound that not only touch the skin but uplift the spirit. Collectively called "Resonant Gestures", these quintet of gift kits are each named after five musical qualities. These five comprise Majestic Melodies (a quartet for the hands and body), Rousing Rhythms (a buoyant trio for the body), Tuneful Textures (a symphonic trio for the hands), Heartful Harmonies (a trio for virtuosos of hosting) and Fabulous Forms (a trio for on-the-go replenishment).
Each kit is accompanied by a specially composed piece by Paris-based Kiala Ogawa whose soundscape creations are a mix of soulful jazz with afrobeat and Japanese funk. You can check out the tracks first on the Aesop website.
Nars Limited-Edition Holiday 2023 Collection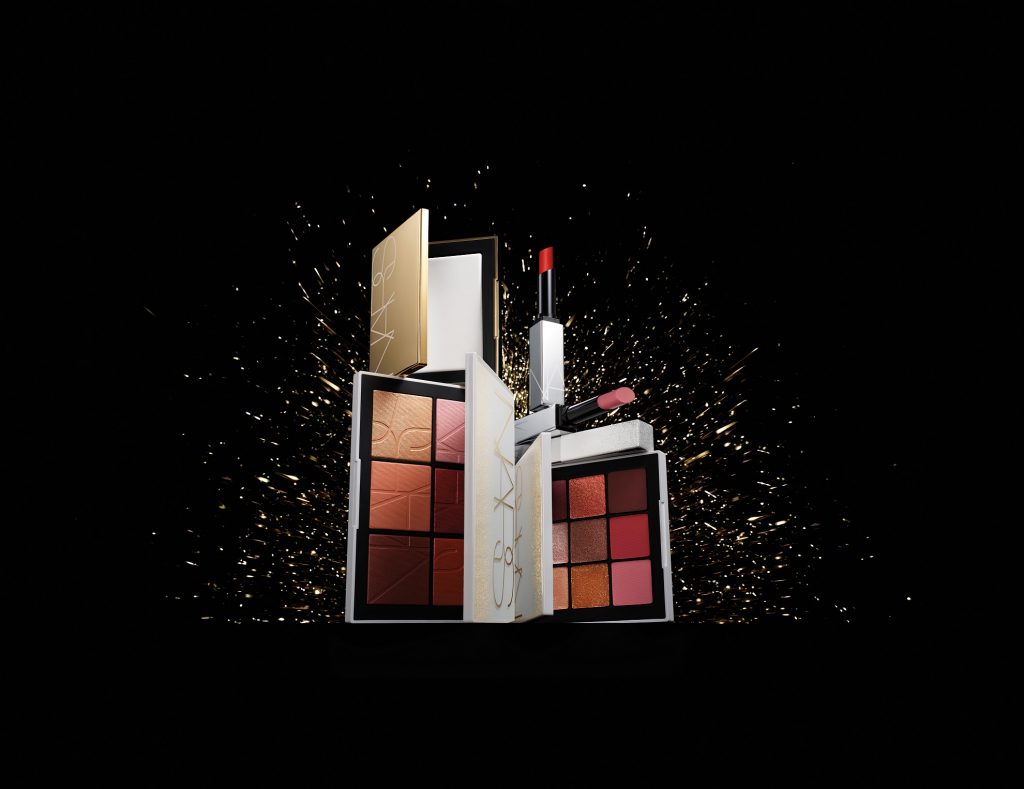 Step into the spotlight with Nar's limited-edition holiday 2023 collection which features some of the brand's bestsellers and hot items. The beauty brand has readied a beautiful range of products packaged in their holiday-edition designs. On this occasion, it's worth looking at their sets which range from mascaras to lip liquids and bundle sets. If you are looking for lip tints, check out their Orgasm Afterglow Lipstick and Mini Liquid Blush Duo set. If you are all about emphasising the cheeks, Nars also have the Mini Dolce Vita Blush Duo. For a killer "smize", the Private Party Climax Mascara Duo packs a punch.
All sets are available in Nars stores, counters and e-shop.
M19Minus Christmas Limited Bundle Sets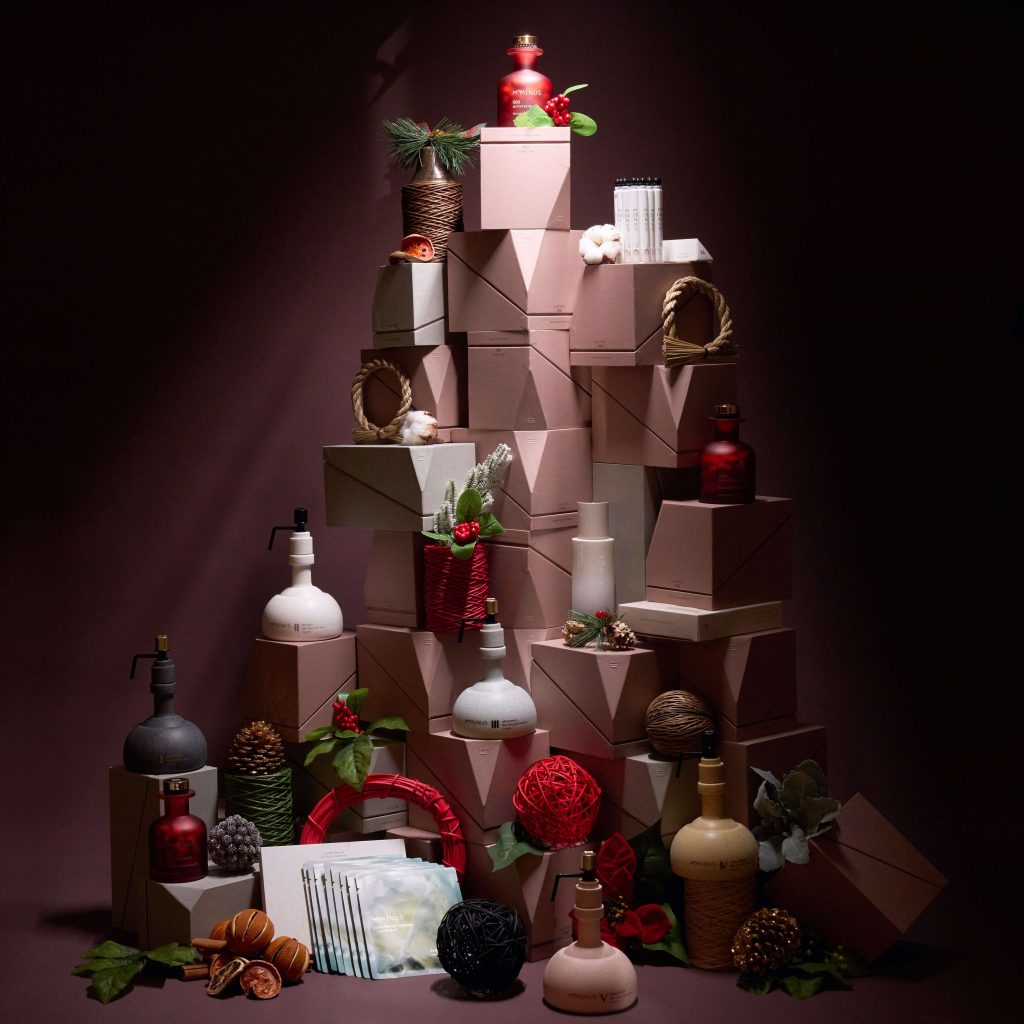 To celebrate the upcoming Christmas holiday, M19Minus introduces four Christmas Limited Bundle Sets which feature a selection of their carefully curated best-selling products. These are perfect as a special gift for your loved ones or as a self-indulgent treat. We love the "Merry Majesty-Soirée" skincare bundle. Packed with the fortifying power of Diamond Powder in the Purge 000 Monster Beads and the cell regenerative power of the Cure Neo-Matrix DNA Repair Treatment Essence, the Christmas cheer doesn't stop there as this festive box is further filled with seven vials of the Cure On-The-Go Essentials.
Check out this bundle and the other Christmas Limited Bundle Sets on their website.
Also see: #beauty: The newest fragrance-centric products for autumn 2023