Nomel: Taiwanese beauty brand with Hong Kong roots launches with Sephora HK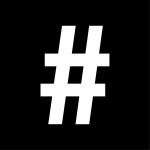 By: Hill Choi Lee
September 23, 2023
In a world where beauty brands are constantly vying for attention, Nomel, the Taiwanese skincare sensation, is making waves as it launches in the vibrant city of Hong Kong. As the beauty brand enters the Hong Kong market, Hill Choi Lee speaks to Nomel founder and CEO Melinda Wang about what sets her skincare line apart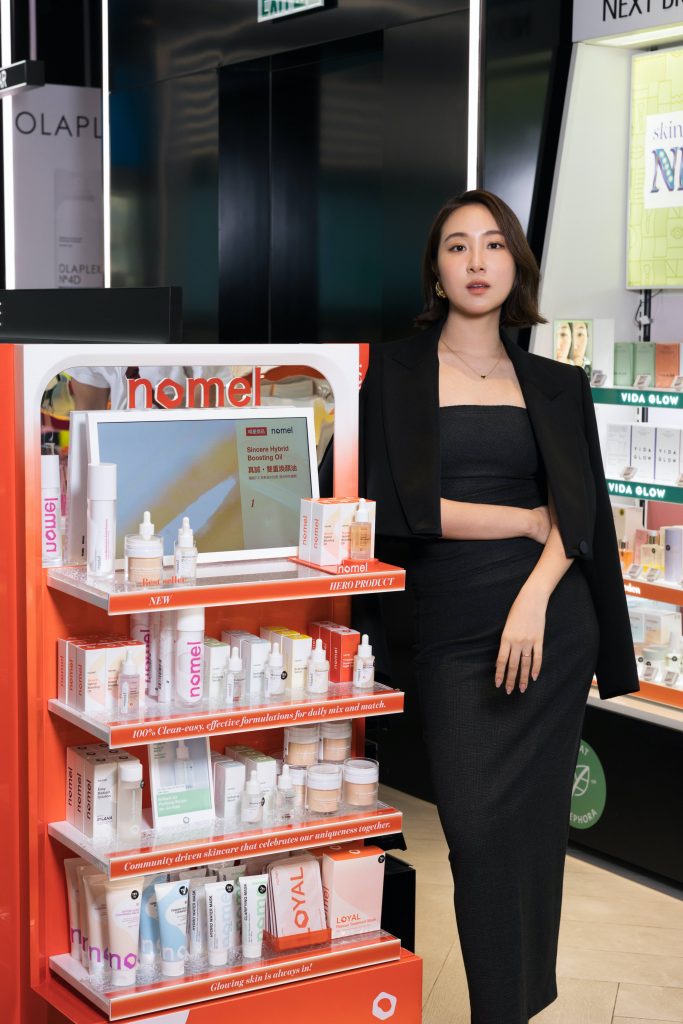 With its commitment to quality ingredients, innovative formulations, and a focus on holistic skincare, Nomel has garnered a loyal following in Taiwan. Now, it aims to captivate the discerning beauty enthusiasts of Hong Kong with its unique approach to self-care. Not only are their beauty products launching in the city, but they have also been picked up by Sephora Hong Kong.
The decision to launch in one of the most vibrant hubs in Asia came naturally to Nomel founder and CEO Melinda Wang. Being of Taiwanese and Hong Kong descent, Wang regards latter city as her hometown. "I feel like it is extra special to have the brand in Hong Kong. It's important for us to get into this international point of view and let everyone see that we're able to probably shine in Asia."
Wang's biggest desire is to propel Asian skincare brands onto an international level. Though Japanese and Korean beauty brands have captured our fascination with a huge popularity in the Asian region, their expansion into the global arena remains slow.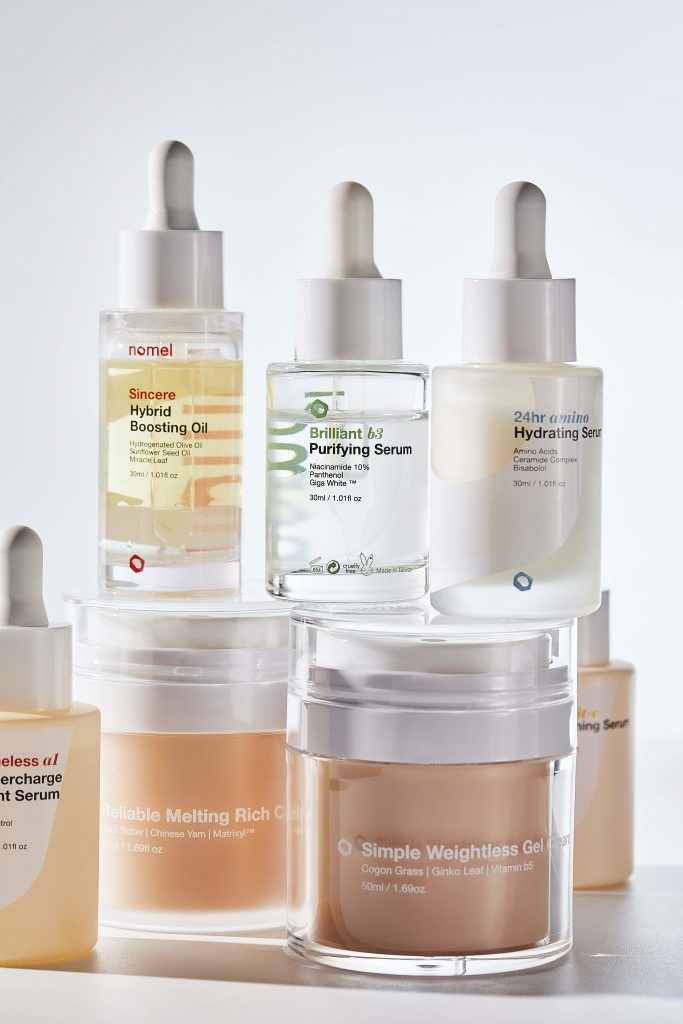 "We look at Asian skincare brands and they come with very good formulation but lack the branding and the visual," Wang explains, unlike European and American brands where the packaging, marketing and other visual aspects are done better. However, the formulation for Nomel is something that Wang and her team prioritised over anything else. After all, Wang asserts, "It's not just skincare in the end, it's a lifestyle."
"American and European skincare brands are at the forefront when it comes to not only beauty. It also comes with fashion and also comes with a lot of lifestyle," says Wang who spent a significant amount of time in the UK. She brings her knowledge and experience from living in London to the Asian shores.
"In London, oil was very popular but not so much in Asia because of the humid weather with sticky hotness in Asia."
"For me, oil is such a good product that no one has even taken notice of. And to be honest, even a couple of years ago, I don't think Asia had a lot of brands that carried oil back then. So it was more like how to take that forefront information back to Asia."
It took Wang a year and a half to go from one biotech company to the next to find the right formula for her skincare products. One that caters well to the Asian skin, skin tone and its regional weather. "It was a hard thing to do in the beginning, but it was a matter of taking in all the information and funnelling it into what was suited for Asian weather and skin – it was important that we can educate our customers on how we came to these results."
Nomel's hero product is its Sincere Hybrid Boosting Oil. "I feel like everyone is so afraid since it's so hot and sticky in these parts of the world, but our oil is a dual-face formulation. It's 70 per cent oil and 30 per cent CRM essence water. So when you shake it up, it's actually a very, very light oil – it just adds a glow to your skin and it locks on the moisture without feeling greasy or sticky. This is definitely one product to not be afraid of to try."
With an already solid foundation in Taiwan, Wang was adamant about finally branching out to Hong Kong and therefore at the same time to a more international platform. "It's time for people to see that we're here to stay, not only with our foundation in Taiwan but also to eventually branch out to the whole of Asia."
Nomel is now available in Sephora Hong Kong
Also see: Lancôme and Louvre exclusive art-beauty collaboration