Smoke and mirrors: The timeless Audemars Piguet Code 11.59
November 26, 2020
The new Code 11.59 iterations testify to the peerless heritage and consummate artistry of Audemars Piguet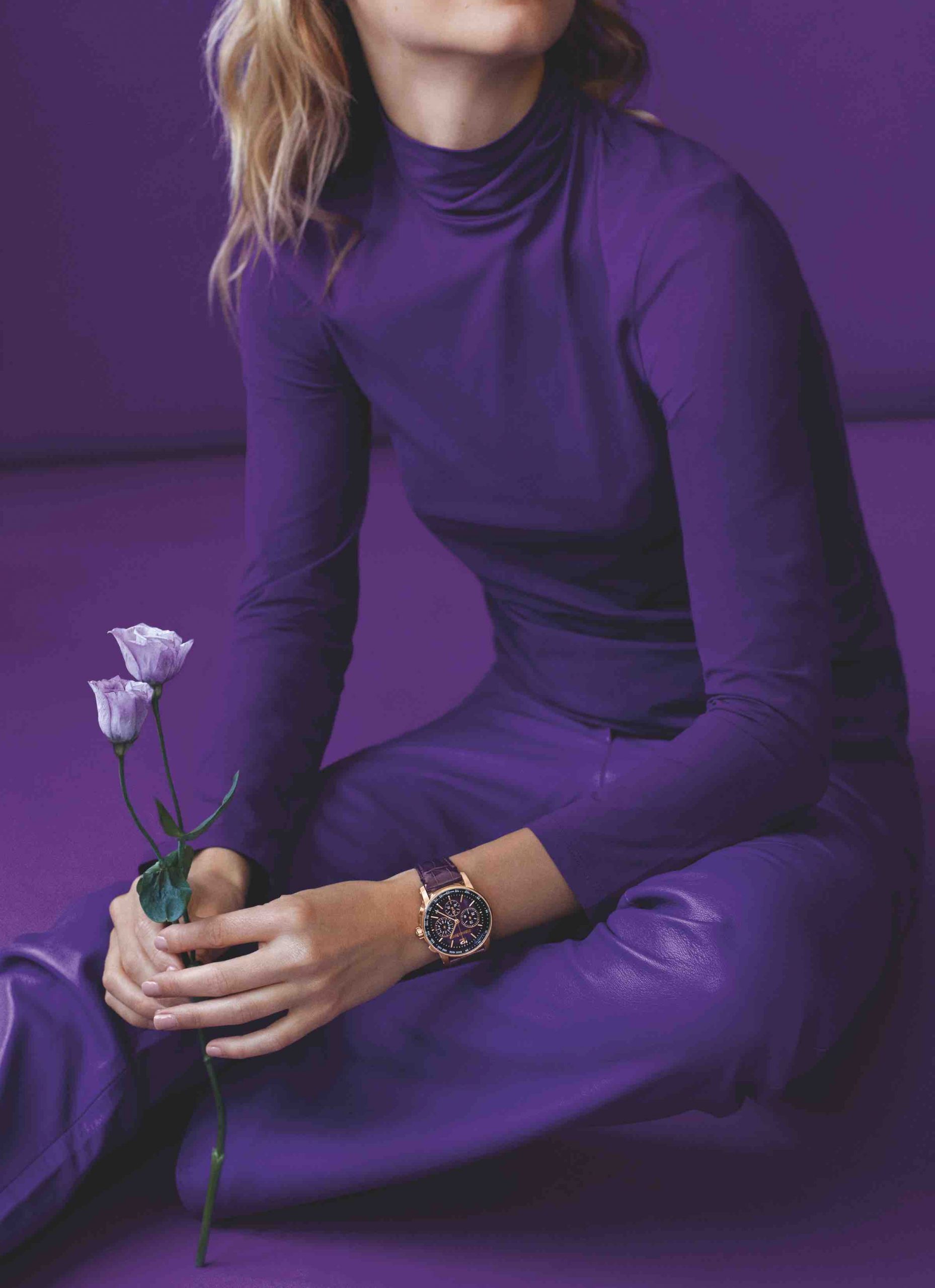 You'd expect the world's oldest family-run watchmaker to impress and amaze when it unveils a new watch iteration – and that's exactly what Audemars Piguet has done with the latest release of its Code 11.59 timepieces. Watch enthusiasts worldwide are relishing the prospect of getting their hands on this complex yet elegant round watch that satisfies the collector's thirst for creativity and technical artistry as well as the aesthetic desire for a beautiful, elegant and fascinating accessory on the wrist.
A year after its official launch, the Code 11.59 now embraces 10 new models, whose most eye-catching feature is a smoked lacquered dial with a sunburst pattern offered in a palette of five deep colours: burgundy, blue, purple, light grey and dark grey. Each style is offered as a Selfwinding date, hour, minute and second reference, and as a Selfwinding Chronograph model.
The vibrant hues of the dials, capped by an extra-thin bezel and a double-curved glare-proof sapphire crystal, offer a complex and ever-changing nuance of depth, light and movement depending on the angle from which the watch is seen. The dials' smooth lacquer finish is reflected in a matching hand-stitched large-square scale alligator strap.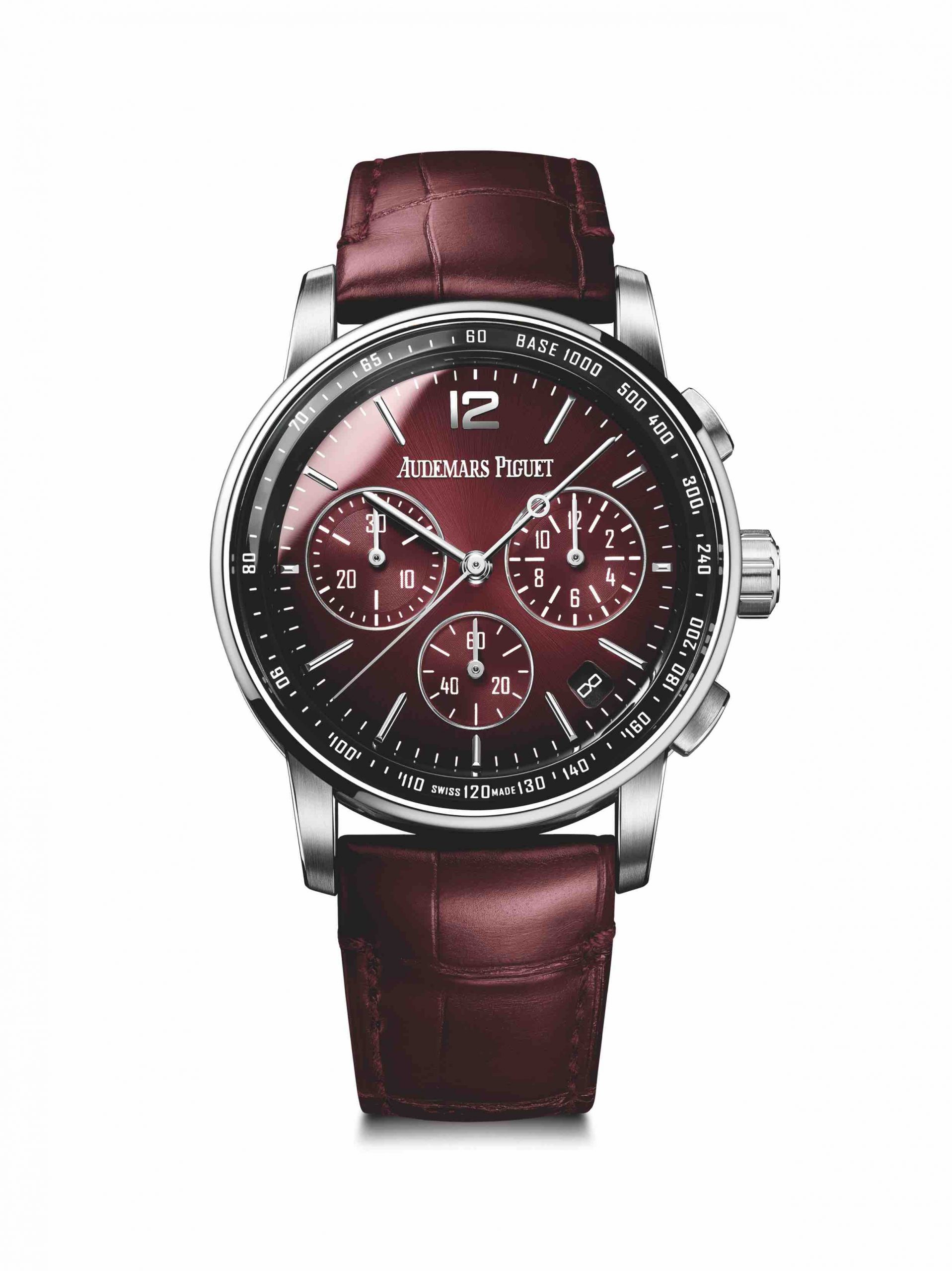 The burgundy models, complemented by 18K white gold hands and applied hour markers, are intensely suggestive of a lifestyle of understated opulence and taste. The blue models, with the dials' sunburst effect recalling underwater sunrays, speak of a place where sun and ocean meet. The purple models, redolent of the robes of the Roman emperors, convey an air of class and nobility, while the light and dark grey expressions are gracefully enhanced by distinctive two-tone cases in white and pink gold – an extremely rare combination in the annals of Audemars Piguet.
But there's much more to the new Code 11.59 expressions than meets the eye. The Swiss manufacture in the Jura Mountains town of Le Brassus boasts a rich heritage of outstanding craftsmen since its founding in 1875, and has drawn on this legacy of expertise and watchmaking savoir-faire to create a timepiece that reveals and astonishes in its own good time. The octagonal middle case contrasts with the round bezel and caseback and stylised lugs in a perfectly aligned alternation of multiple geometries – one in which the satin-brushed and mirror-polished surfaces can be attained only by ancestral hand-finishing techniques.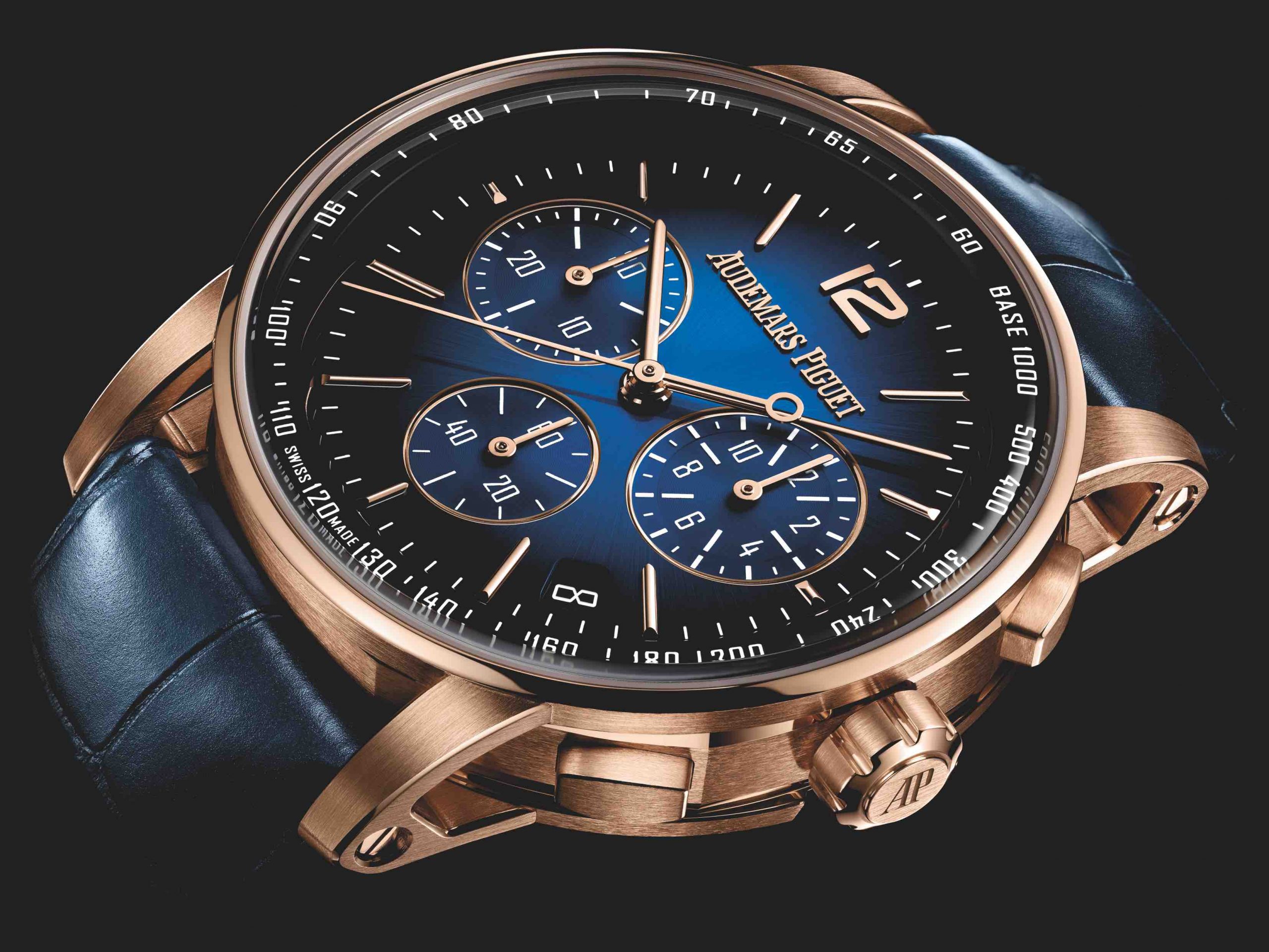 The 41mm-diameter watch, which is designed for both men and women, is powered by a pair of sturdy 32mm-diameter movements – the calibre 4302 for Selfwinding models and the calibre 4401 for Selfwinding Chronograph models – that are equipped with a patented setting mechanism that reinforces stability and precision. In addition, the calibre 4401 is equipped with a pioneering zero-resetting mechanism that allows each of the counter hands to be seamlessly reset to zero.
"The development of calibres 4302 and 4401 came with multiple technical challenges, including the design of the resetting mechanism to ensure the three chronograph counters' perfect return to zero," says Audemars Piguet development director Lucas Raggi. "It was an unforgettable human adventure." We'd expect nothing less from this storied creator of horological excellence.
See also: Audemars Piguet celebrates the launch of the new 34mm Royal Oak timepieces