Inside Cover: Angela Yuen x Hearts On Fire & I.T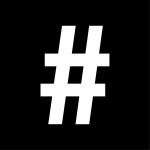 By: Stephenie Gee
June 12, 2023
In her latest movie The Narrow Road, Angela Yuen proves herself as more than a one-trick pony. The Hong Kong-born model-turned-actress talks to Stephenie Gee about stereotypes and giving herself over to a character
Even if you haven't exactly heard of Angela Yuen, chances are you've seen her before. Certainly on a billboard in the MTR, looking at you with her big, doe eyes. Possibly alongside Jeffrey Ngai, Locker and Edan Lui in ViuTV's 2022 I Swim. Probably sporting a bleach blonde pixie cut in head-to-toe Chanel, looking every inch one of Virginie Viard's Chanel girls.
Perhaps you stumbled upon her Instagram and took note of the good vibes radiating through. Or maybe, as Candy in The Narrow Road, the 41st Hong Kong Film Awards Best Film nominee that vividly and poignantly captures what we all know to be true: how the poor and the struggling and the very young and the very old took the weight of the pandemic on their fragile shoulders.
"A lot of times, casting opportunities for many roles are not given to me because people find it difficult to imagine the real side of me. The team behind [The Narrow Road] didn't approach me initially as well for the role of Candy because they found it hard to believe that I could swear," Yuen tells me over the phone.
Set in Hong Kong during the early days of Covid-19, Candy is the free-spirited, perpetually quirkily-dressed single mother to seven-year-old daughter Chu (if there's such thing as a Manic Pixie Dream Kid, this is it) that singer-actor Louise Cheng's world-weary Chak reluctantly hires as an extra pair of helping hands on his cleaning rounds. The three gradually develop a friendship that verges on codependency, but Candy's moral compass borne out of desperation soon sends Chak's life into a downward spiral.
"There were two candidates for the role and after lengthy consideration, the producers decided on the other actress instead. I don't think I'm a confident person, but somehow I knew that I was perfect for the role. And in the end, fate was on my side. The other candidate was unavailable at that time so I filled the spot. Especially during the first few days on set, I really wanted to prove myself to everyone that I could do a great job – that I was the best choice for the role."
A refresher course for the uninitiated: While model-turned-actresses seem like a dime a dozen these days, Yuen's story is a little different. The now 29-year-old first made her mark in the 2015 Maxims Chinese New Year commercial for her girl-next-door looks and carefree aura. Her look then was typically comprised of soft silhouettes in muted colours, complete with her signature straight-cut bangs and bob.
After a stint as the female protagonist in a trio of music videos for Cantopop band Dear Jane, she underwent something of a personal transformation, emerging with a more serious agenda – to refine her craft of acting under the tutelage of veteran stage actors Dr Chung King-fai and Lam Lap-san – and a distinctly bolder aesthetic to match.
"I think stereotyping is a very shallow thing to do and it definitely affected the first few years of my career," she recalls. Dubbed the "goddess of youth" and "belle of Hong Kong Baptist University", Yuen set out on her path as an actress being typecast.
She played the good-natured young farmer in the drama 3 X 1, the coffee shop owner who falls in love with Peter Chan's gutless assassin and the white-clad sixteen-year-old suffering from a photosensitive disorder in Christopher Doyle and Jenny Suen's The White Girl. But it turned out Yuen wanted more than these roles.
It turned out she wanted to scheme, plot and kill for the Chinese television series Listening Snow Tower and to two-time her nice guy lover with the bad boy DJ for Margaret & David – Ex and to cuss it out for the upcoming Vital Sign starring Louise Koo.
Also see: Digital Cover: Lin Min Chen x Baume & Mercier x Claudie Pierlot
"But now looking back, I no longer see it as a bad thing because I think every actor and actress goes through a similar stage. We are known for various roles at different stages of our career and the audience can't possibly get to know all dimensions of us because they only get to see us through the screen," she says. "I guess we focus on different things at different times. And whenever I change my outlook, a new stereotype could be formed. I believe we can work on breaking the mould step by step, role by role, to constantly expand the audience's imagination."
Indeed, her latest role in The Narrow Road – with which she earned a Best Actress nomination – reintroduces audiences to a decidedly grown-up Angela Yuen. One that rather sinks into a character's psyche than play dress-up. One that manages to embody and transcend her girl-next-door-image to deliver a performance that felt deeply personal, beautifully breaking down the psychology of this human torn between duties, needs and desires.
"You know how sometimes you hear people say, "Oh, this character is actually quite similar to your personality,' about a role an actor played? I don't think that way," she says on getting into character. "For me, it doesn't matter whether you're similar or drastically different to the character you play because at the end of the day, it still comes down to how much you are able to connect with and understand your character – how they think, how they problem solve, their outlook on life – so that you're looking at the world from their perspective."
With Candy, Yuen looked to her own upbringing and mother's parenting methods as a point of inspiration. And playdates with her on-screen daughter played by Anna Tung prior to filming laid the foundation for an authentic, mundane mother-daughter bond that audiences could resonate with. "I think acting and modelling share a lot of similarities because they are both artistic expressions," she says.
"People always think that all there is to a model is being born with a pretty face, but actually a lot of hard work is required. For example, modelling is all about body language, so working on your flexibility helps as it gives you more range to express yourself, your connection with what you're modelling and to tell a story through the photographs. Acting, as well, is all about telling a story, but instead through your character. So both, really, is about establishing a connection and relationship with what is around you. In modelling, this may be the garments. In acting, it's the setting and your fellow cast members."
According to Yuen, much of this ability to be at one with your surroundings stems from what she considers to be "the most important ability in acting" sense. "Your awareness towards what is around you affects what you can express and portray during your scenes. Your sense is also interrelated to your ability to learn. Sense directly affects your level of improvement," she explains.
"I think I have good sense, but I've also come to realise the fact that humans tend to take in information according to what they want to sense. I know it might sound very abstract, but the real challenge is to enrich your sense and expand your horizon beyond what you consciously wish to know. To take in information that is out of your knowledge or field of interest allows you to advance your abilities as an actor."
Lately, Yuen is working to master a Taiwanese accent for some upcoming mini-series in Taiwan. She competed – and won – in her first beach volleyball tournament with her team of two years and is preparing for the next. She cites Zendaya as her #legend, her muse and "source of inspiration for everything". And as for what she'll be part of in the future, Yuen sets no genre limits – though her favourite remains to be dramas that provoke conversation.
"I want to continue participating in dramas and I'd be very happy too if I can be part of a commercial film with a high-grossing box office," she says. "I don't really have a character that I want to play next. To me, it feels kind of pretentious, I think, when an actor is looking to play a certain character. It's as if you're trying to show off something – a quality, a skill, maybe. I simply want to encounter good scripts. It doesn't matter what aspect it is good in – I would be grateful either way."
CREDITS
Photography / tmt
Photo assistant / Tom Tong
Video / Wu Ho Sun
Make-up / Jenny Shih
Hair / Cooney Lai 
Stylist / Perpetua Ip
Stylist assistant / Silver Ng
Jewellery / Hearts on Fire
Wardrobe / Aje, Cecilie Bahnse, Simone Rocha, Shushu Tong
Also see: Cover Story: Thanaerng on juggling school, showbiz and life