Digital Cover: Phil Lam and Jason Chan x Girard-Perregaux & Zegna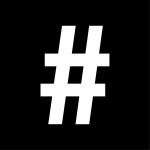 By: Stephenie Gee
September 29, 2022
Oftentimes the most heartwarming moments come from the simplest things. Remaining true to themselves in everything they do, singer Jason Chan and singer-songwriter Phil Lam talk to Stephenie Gee about perspective, perseverance and the power of music to both comfort and inspire
When it comes to determining who will grace our cover each month, there are certain things we typically look for: someone who's making a mark on our city, someone who represents a whole new way of being in the world or someone who, simply put, epitomises cool. In most instances, our final selection ticks one of the three boxes. In a rare occurrence, maybe two.
But this month's talents, Jason Chan and Phil Lam, tick all three and then some – each is a supremely talented artist with a smooth demeanour and cultured manner who has seemed to effortlessly achieve what so many of us grapple with: staying true to oneself. And they're not afraid to enthusiastically belt out, without regard to those around them, "Boombayah!" in time with the titular Blackpink track that's playing on set. That, I think, is cool.
In an industry that thrives on the approval of others and in which success is defined by CD sales and concert ticket receipts, it makes one wonder just what it takes to come to terms with oneself so completely in the way the Hong Kong-Canadian singer and singer-songwriter have. Perhaps it's age, and with that the changes in perspectives and priority. Perhaps it's their decade-plus of experience. In pieces by Ermenegildo Zegna and Swiss luxury watch manufacturer Girard-Perregaux, the two labelmates talk about returning to their truth through music and how their music speaks to the truth of others.
Jason Chan
Fearlessness. It's a quality that Jason Chan holds in spades – whether it's leaving his IT job back in 2006 and transitioning into a career where the odds are always against you, raising two cats despite a cat allergy, or humbly baring himself through songs that let listeners into his inner world and candid Instagram posts that provide a glimpse of moments of mundane normality – and his latest single End of Life, one of his more cathartic and honest works to date, embodies this spirit best.
"I once saw this quote, 'To get through hell, you have to keep on walking,' and the lyrics to this song revolve heavily around this concept," he explains from the set of his cover shoot. "There's really no such thing as 'the end.' 'The end' only comes when you give up. So as long as you continue to live and don't give up, it's never the end."
From having had opportunities swept away in a royalties controversy that dogged his early career to developing vocal nodules that necessitated time off from work, Chan understands this all on a cellular level. But while End of Life speaks to his own 16-year journey, the themes of perseverance and resilience have also taken on a special meaning during these unprecedented times. Dubbed "the next Hacken Lee," Chan has found music to be a conduit, tackling the realities of relationships, farewells and self-discovery. It's a given, then, that his second Hong Kong Coliseum concert Fight For___, which took place during the fifth Omicron-driven wave in December 2021,sought to capture this same boldly confessional approach through using his own narrative to bring encouragement and comfort to his fans.
"It wasn't just related to me. During that time, there was just this suppressed mood in society, and I felt that if I were to centre my concert around a topic like [growth and hope], it has to first come from a personal perspective. So the origin of the story, the main character of the story, is still myself. But as the story progresses, it can expand and connect with everyone else and their feelings as well. If I was just trying to present a story about myself, people might not relate to it as much, but I can use it as a way to get them involved in the bigger picture," says the 39-year-old singer.
It feels reductive to say Fight For___ is a pandemic-themed concert, though it deftly explores the surreality and sense of uncertainty that so many of us have felt over the past two years, when what Chan is really demonstrating is his ability to take life as it comes and respond to it. "It seems like we're always trying to find a reason, a very good reason, as to why we do something, but sometimes it just happens. Sometimes these things just come to your mind and you just do it," he tells me. "But after doing it, was there a reason or a specific message I wanted to present in the show? Then yes, of course. It's about farewell – a stage of life that we will all have to go through. And for me, death is one of the hardest things to accept. It's just so unfortunate, but it's inevitable. And if we don't know how to deal with this kind of trauma, it will be hard for us to move forward, enjoy life or enjoy relationships knowing that it will end sooner or later."
Also see: Digital Cover: Jason Chan and Leanne Fu x Montblanc
Personalities vary widely, and so too do coping mechanisms – some cry, some alienate themselves, some become apathetic, some look to the deity they worship. But for Chan, it's humour, and from chiming in with "failing or failed" when I ask about his entrepreneurial experiences, making a joke out of the time he suffered from a vocal cord haemorrhage in one of his short videos as part of a series for his concert where we see him bleeding from all holes as a result of practising vocal exercises, to his promotional video for End of Life which finds the singer in Hell after dying of laughter and pointing, at random, a direction to follow that eventually guides him out of the darkness and into the light, his penchant for finding laughter in the sternest of situations is well documented.
"I love comedy and I think in any situation, humour is extremely important," he says. "I have to be able to make jokes of all the misfortunes in my life in order to be able to confront them and have a healthy attitude towards these moments. And so if I have the choice or have more say in the direction of my work, I really hope to tackle these more serious or tragic topics through comedy."
While to prompt dialogue and expression on topics that are "not exactly controversial, but still somewhat sensitive or uncomfortable" is something Chan hopes will inform how his work continues to evolve, it's not about finding resonance with his audience, rather just sharing his values and passing along a message he holds close to his heart. "You can't chase trying to move your audience, because when you're doing that, you're not being true to yourself; you're not being true to your feelings or your emotions or what you want to tell them," says Chan. "And if everyone's saying, 'I want to do something that connects with my audiences,' then we'd all be doing the same thing, right? The reason there are so many artists, the need for all these artists in this industry, is because we're all unique as individuals. We all have different voices, we all have different music preferences that we can share with our audiences."
Emotions can be best felt through heartfelt lyrics and arrangements that thrive in melody and style, both of which are so characteristically Chan, but what he truly credits as crucial to a no-holds-barred delivery of emotion, is vocal technique. "Because emotions originate from technique. If you don't have a lot of different techniques, how are you supposed to express different types of emotions? Let's say I'm trying to sing a rock song with a soft singing voice – I won't be able do the song justice because I don't harness the vocal power required," says Chan. I point out what, to me, seems the common phenomenon of singers who are all technique but no emotional charge.
"Okay, well what do you think of bel canto, opera?" he asks. "Would you say that they don't have any emotions within their singing? No, right? Just because I don't feel that emotion, doesn't mean he's not presenting in a way that he thinks is emotional. When I sing a song, am I trying to move you, or am I trying to tell you what I think about this topic? This is what a lot of people get confused about. As audiences, we always think that the song should be made so that I like it, so I enjoy it, so I can feel that emotion. But we forget that everybody presents their emotions in different ways."
Also see: Paris Fashion Week SS23: What to expect
There's a refreshing sense of clarity to Chan that shows in his answers. When I ask about a piece of advice that made a lasting impression on him, he says, "I usually give myself advice," with a laugh. On what fans can expect to see of him, he tells me to never put your expectations on someone else. Asked for his #legend, he names: "Myself! I look up to myself and try to be the best of myself so I don't disappoint myself." There's much in life we can expect to change, but if there's one thing we can trust, it's that Chan will do what's best for him rather than for a grander plan.
"I'm not trying to constantly make other people happy, because when I do that, I'll lose myself in the process. I don't think I've ever been that person, but I've seen it. But that doesn't mean that in the process of becoming a good person that I won't make others happy. When I can become a person that I can respect, I'm pretty sure that other people can respect that too." And respect we will.
Phil Lam
"Everything's going to be okay," is what singer-songwriter Phil Lam's voice seems to say. In this sense, he's come full circle. For the past decade or so, his music has been offering us a sense of warmth and comfort in the same way it brought him succour as a self-professed "low self-esteem guy" living in the small town of Qualicum Beach who had few friends, got picked on and was terrified to stand in front of a class.
"I was 11. We had to pick electives and my friends were like, 'Hey, let's pick band!' And I was like, 'I wanna play the sax!'" he recalls. "But as much as it sounds romantic – 'Oh, your child is learning to play an instrument' – I'm sorry, the first two, three years you sound horrible. And I barely practised enough, just the bare minimum. Then in grade nine, that's where it changed. I went to a jazz camp and I learned what jazz is: It's not written down. You can play whatever you want. There's no wrong notes, just good-sounding notes and not-so-good-sounding notes. And the more you practise, the more expressive you are. And I was like, 'Whoa, this is so cool!'"
It was a new world discovered. From there, it was practice, iteration, more practice, and competitions after competitions. With it came prowess and the cultivation of a new persona that was unlike his old timid self. "I started representing the school. I wasn't afraid of being in front of people anymore. And people started looking at me differently," Lam tells me. "Why is that? Music. Music changed me. It was music that gave me confidence. It was my rock. I could lean on it. It was something I was proud about."
While genres may be explored and instrumentations experimented with, this intimate relationship Lam holds with music is what remains constant in his sound. Raw and unfiltered, relatable and soulful, Lam's songs come from a personal place. With mellow piano chords and featherlight drums, his 2014 hit track Hills and Valleys tunefully addresses the desperations and ups and downs we all face in life. In Someone Echoes, it taps into a message we're all too familiar with: longing and aching for love. And for rock ballad Andersen's Fault, he highlights the absurdity in today's times.
"In a way, all the music in the world has been written. Everything has been done before," says Lam. "But everyone's experience of their lives and music is unique. So when we absorb it, digest it and re-express it in our own ways or through our own stories, it becomes something different. I generally like to talk about happier things, but even if I do talk about unhappy or negative things, I want to have a sense of hope that things will be better. I hope that the song has its purpose in the sense it gives me healing, and it can give people healing. I think music is very powerful and I hope that it serves that purpose to help people in a positive way."
Lam's body of work is a reflection of true artistry untainted by conventions and demands of music execs searching for the next chart-topping hit. But, as he quickly admits, finding his place in the music world was not an easy quest. "One of the reasons why I was very firm at what I was doing was because I actually did give myself a deadline," he tells me. "Some people say that you should never give up, but for me, at some point in time you do need to give up. You have to make a stand and pick a side. Dreams can't be dreams forever. It either happens or you find a different dream."
Also see: Seoul International Drama Awards 2022: list of winners
Born and raised in Canada, Lam struggled to get accustomed to Hong Kong's hot, humid climate as well as its language. In 2009, he signed to Sony Music but found himself caught in the middle of business politics, holding his debut back a year. And when he finally did debut, his music couldn't be played on mainstream media stations nor could he perform on stage. But the biggest challenge, he reveals, was his socially awkward behaviour and blunt transparency.
"I grew up in such a small town; there are so few people to meet and talk to. And there's just lots of underlying rules and ways to socialise that I had no clue about," Lam explains. "I would say things that upset people and my girlfriend would kick me in the leg and go, 'Shut up! Why would you say that? It's the truth but don't say it right now!' I didn't know. I was a fool, basically. I always said the wrong things and I also didn't know how to say the right things to express myself when I needed to."
He admits it's still an ongoing effort, but it took early mornings, long days and late nights of browsing through local newspapers and lexicons ("we didn't have Google dictionary on our phones yet, I used the old-fashioned dictionary") before progress was made. Though, as time goes by, it becomes more than familiarising yourself with just a language, but also your own personally held principles and values and the ones of the others. "You learn more and you understand more about yourself and what you like but also what other people like," he says. "And sometimes you have to think, take a balance between what you like and what people want you to sound like. You have to find a balance; you're still an artist and you represent not just yourself. That's always something that I had to keep in mind."
Lam's ability to skilfully navigate between what's popular and what's uniquely his own seems to have served him well so far. But his unpretentiousness is perhaps what truly distinguishes him from his peers and bestows upon his songs the power to bring solace to many a heart. Talking to me in a white T-shirt and jeans over a can of Coke, Lam is one to ride the bus and take the MTR. He's not ashamed to grab a bag and go on grocery runs in his post-gym ensemble of a tank top and shorts. On his way home, he'll even pick up takeaway to bring home and enjoy with his wife. He cites Ed Sheeran as his #legend for his devotion to music and his carefree attitude. And, he's never afraid to use his own mistakes as lessons.
"I'm surprised that I'm a decent teacher, I think, because I have the patience and also, I used to be not good at many things so I've seen the process of how to get better," he says of his experience as a tutor on music reality show STARS Academy 2. "Like vocal technique, I can explain, 'Oh, yeah yeah yeah. I used to sing like this as well but try this. It's easier, right? Yeah, it does help!'
"The funny thing also is that as you teach someone, you have to understand it more as well. You have to be even more clear yourself how to perform in order to explain it. In a way, it actually reminds me of what I should do when I perform: 'Maybe I should also be a little more conscious about creating some imagery for my audience,' or like, 'When I sing, is there an image, is there something I'm thinking or seeing or want to portray? Not just the lyrics, not just the music and not just the vocal technique?' I'm telling my students that, but I should also do more of that as well."
On a constant mission to improve, Lam's next goal is to hone his stage presence. "I still want to write more music. I still want my vocals to be better. But I want improving my stage presence to be the next step. It's all aligned but I think a well-rounded stage presence as an artist is quite difficult to do. And that's what I'm striving for," he says. "I don't like to review my performances and study them – 'Oh, that hand, where did I put it?' 'That facial expression?' or 'Did I go to the left or right side of the stage?' – I don't really like that. But the professional side of me is saying, 'What are you waiting for?' 'Why am I not doing that?' And I should be, I should be doing that, to critique myself. That's one of the first things." We'll be waiting.
CREDITS
Creative concept and production / #legend
Photographer / Ricky Lo
Videographer / Ken Leung
Assistants / Kelvin Sim, Chung Sun
Stylist / Nieki
Hair / Alex So for Jason Chan, Kenki Lau for Phil Lam
Make-up / Jessica Chan for Jason Chan, Gabbie Lee for Phil Lam
Also see: Digital Cover: Jay Fung x Dunhill