Digital Cover: Jay Fung x Dunhill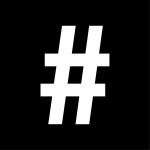 By: Stephenie Gee
August 31, 2022
Fresh off his first solo concert and three new releases, Jay Fung is finally getting the acknowledgement and appreciation he deserves. The unassuming singer-songwriter speaks to Stephenie Gee about his decade-long journey and how staying grateful keeps the passion alive
It's a dreary Tuesday, severe tropical storm Ma-on is en route, and yet somehow, Jay Fung is still all smiles and energy. It's a testament to the Pisces spirit of being gracious and always ensuring the happiness of those around them. But above all, it's the gratitude of a Hong Kong-Canadian singer-songwriter who's taken 10 years to get to where he is today – a long overdue moment but a moment nonetheless.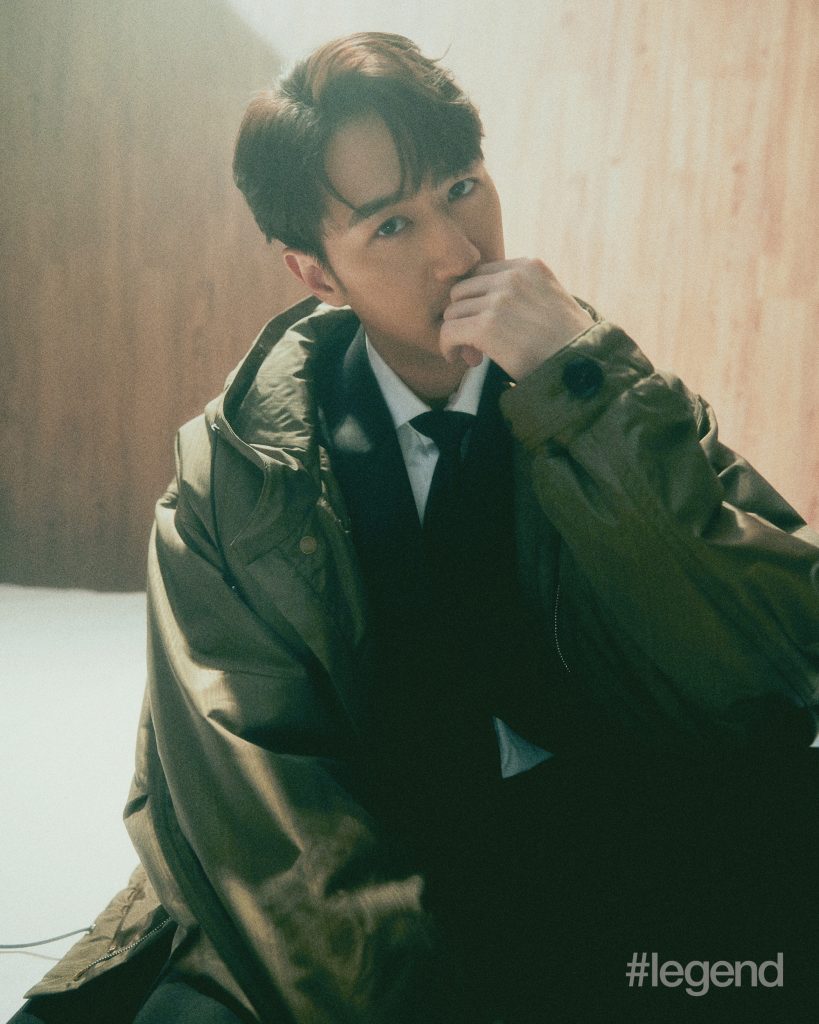 Up until the last two years, the name Jay Fung, for most, wouldn't ring a bell. Why, despite his obvious and unbounded talent, has it taken so long for him to make his mark? "I think it has to do with a lot of factors," Fung says with some thought. "First and foremost, I think timing, and sort of luck and opportunity and the stars aligning." That's not to say Fung was unprepared; he's been ready from the start. A marketing graduate from the University of Alberta with an unbridled passion for music since a young age, the 34-year-old sure knows how to grab an opportunity when he sees one.
"I always knew I wanted to come back to Hong Kong and start a music career. And even at university, I still had that dream and I said to myself, 'Just go for it! If it doesn't work out, then I'll just do whatever and go back to my own life,'" Fung recalls from the set of the shoot.
"Then in my final year, I was in a restaurant eating with my family and friends and there happened to be a TV on. I looked up and I was like, 'Oh hey, it's a singing competition!' It was The Voice [Hong Kong] season two and I said, 'If there's a season three, I definitely would want to join.' So I was eyeing the applications and I think April 2011, that's when applications started. I applied, came back to Hong Kong and that's how it started." And, how we, the public, got the gift of a silvery voice.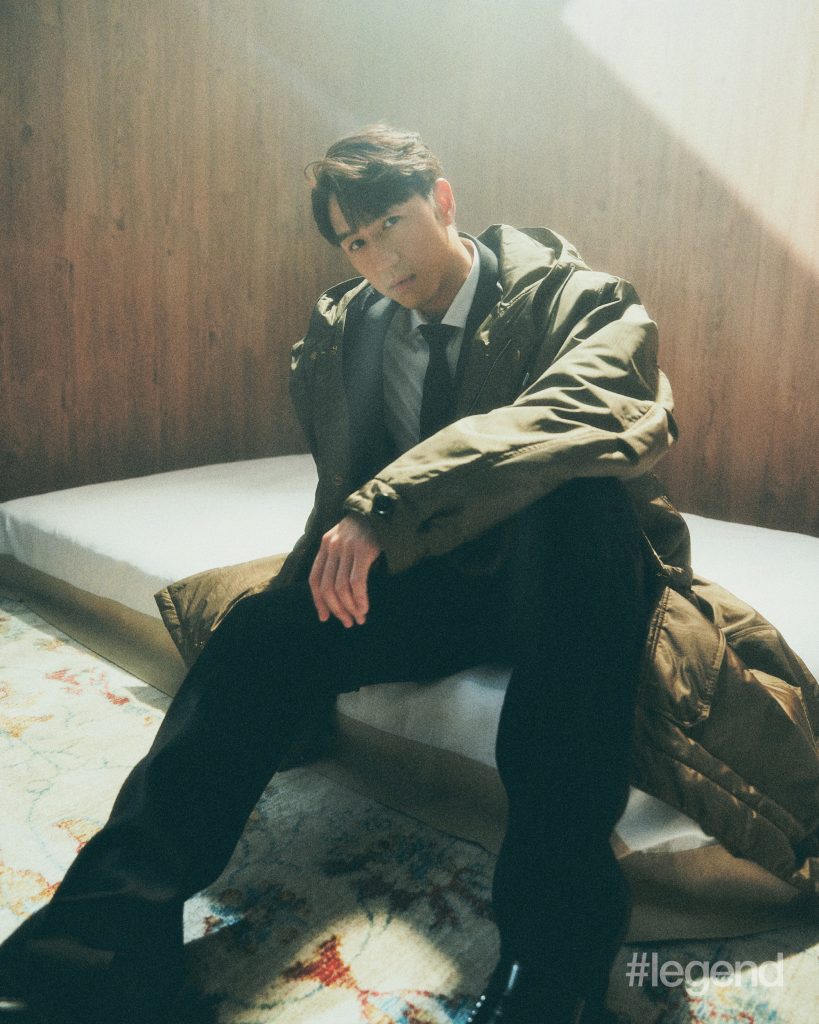 Finishing first runner-up and with both the Internet Popularity and Favourite Song Performance Award under his belt, Fung set off under the wing of Emperor Entertainment Group's Music Plus Label, debuting in 2012 with the album Brand New Start, followed by Tu Es Digne D'Amour less than a year later. But despite this accomplishment – a remarkable one considering his then young age of 23 and relative unfamiliarity with the language and city – Fung's journey to musical stardom was slow and far from linear.
"Oh absolutely!" he exclaims without a moment's hesitation of having ever thought of quitting. "It's a tough industry to crack, and income too – some days could be a lot of money; some days could be nothing. Some people can live that kind of life and accept it but some people need security, which is something this industry doesn't offer because you could be big one moment and the next you're nobody. I was down in the dumps like four years ago, but I was lucky enough to meet my current company [Media Asia] who, after all those years being in the street, took me on as one of their artists and believed in me, believed in my music."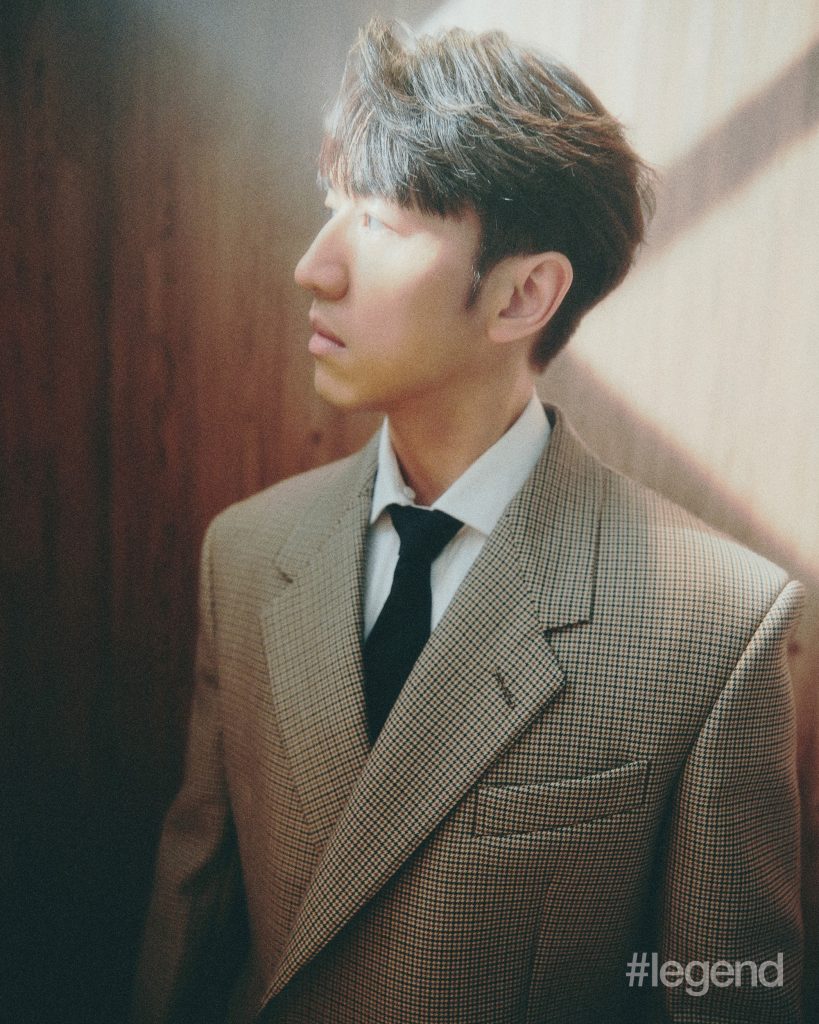 Fung says this with his manager sitting alongside him, but it's abundantly clear that it's not an act or feigned kindness. After all, he's the type to thank me for my time (twice, or maybe three times) and apologise for his extensive, thoughtful responses and enthusiasm. "I feel like if you're given a gift or an opportunity – I believe in God; I believe that he can give you something and with the snap of his fingers, just take it away – you just have to stay humble, be thankful and be grateful," he says.
As an artist, Fung acknowledged his grim actuality, embraced it even, in a way that most people aren't honest enough with themselves to do so, and used it as motivation to soldier on. "Back then, I definitely got jaded because you're like, 'Okay, I'm in my sixth, seventh year and if it hasn't happened, if you haven't made it yet, you're probably not going to make it.' But I think I'm very lucky and grateful to have found something that I truly love to do, and that's what kept me going even during the tough times.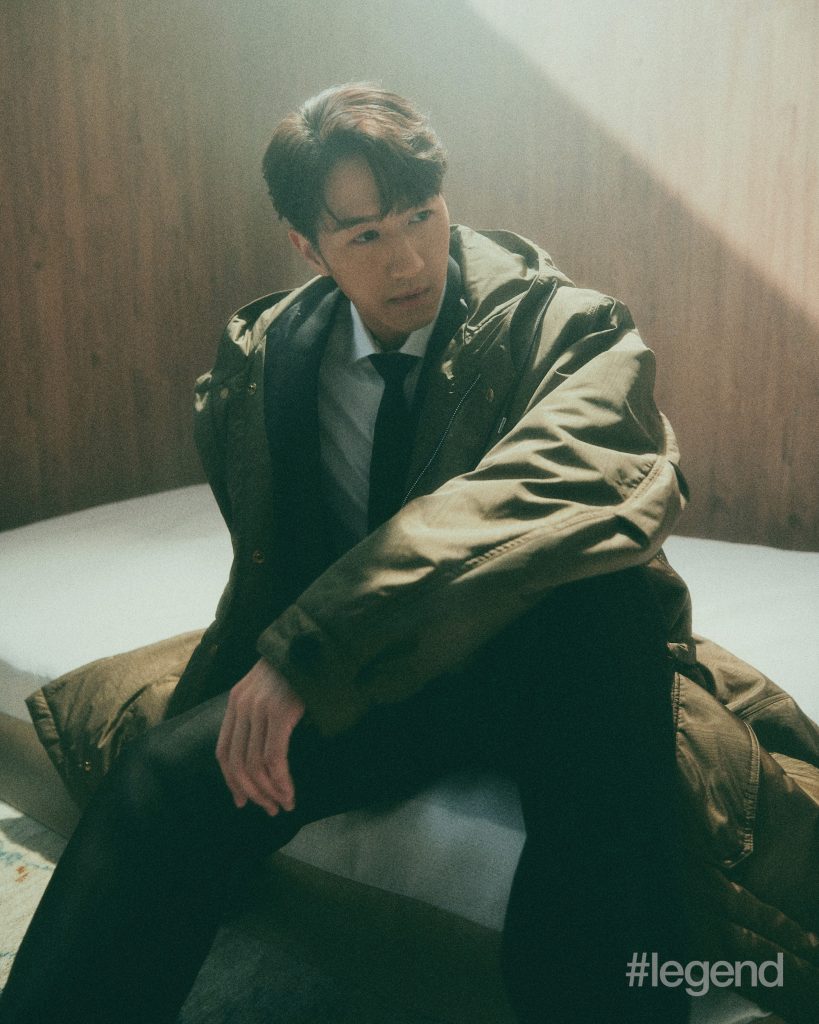 "I think every person who's been successful at anything starts with a passion. And I think you have to keep being passionate and keep rediscovering yourself as an artist or whatever it may be that you're doing and keep being hungry and wanting to do better. That's what it comes down to. That's the only thing that's going to get me through it."
That, and family. While they initially protested his first choice of vocation – "I actually wanted to study music, but my parents thought that it would be difficult to make a living or career out of it. So, being the good son that I am, just followed in my brother's footsteps" – Fung's family members have become his biggest fans. When asked about his #legend, he names "my father" with pride.
"They're like my support system. Even when I wanted to give up and do something else with my life, they kept on supporting me. They're like, 'You should just keep doing it. Keep striving for whatever you're doing,'" says Fung. "And that's why my dad still works. He has his own business because he's scared of, 'What if Jay can't take care of himself financially? What's going to happen?' Someone's gotta pick up the slack!"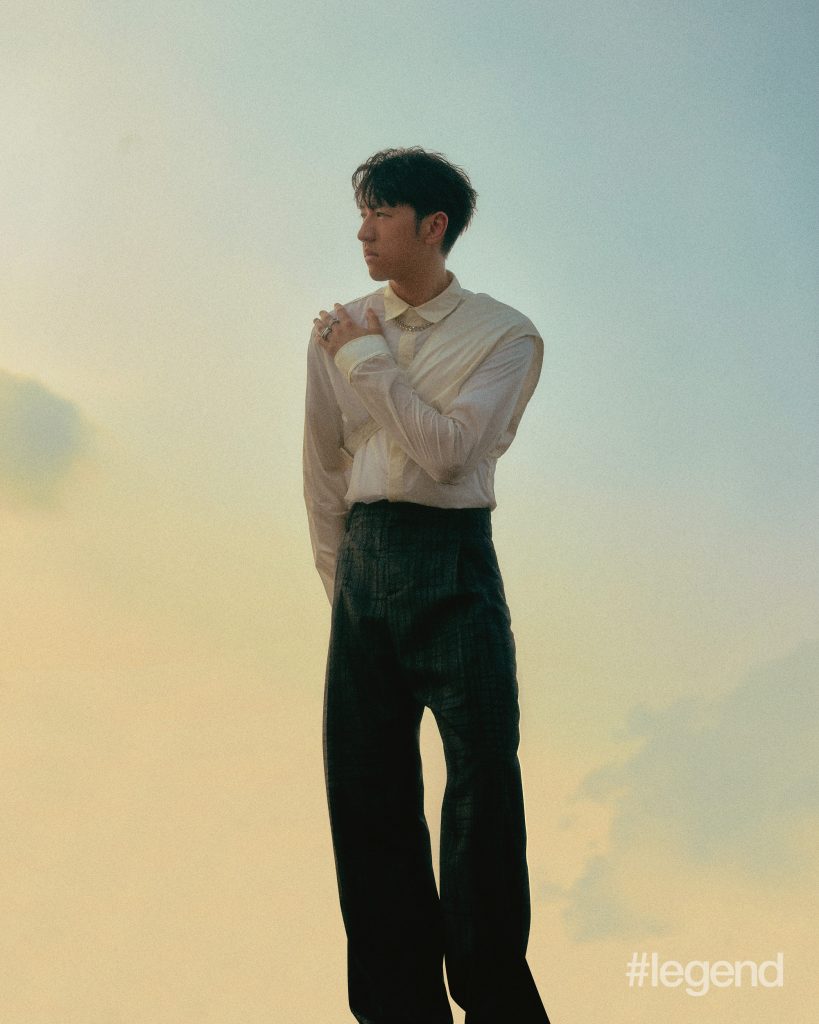 In the same way he turns to family for unwavering strength and encouragement, Fung also looks to them for inspiration, and there's a lot to mine from. His latest EP Life/Line mourns the loss of his grandmother and eases the newfound distance with his other half. The resulting sound is pensive and subdued. "You could probably sit at home and try to find inspiration, but sometimes it just doesn't come," Fung explains. "You have to find a way to sort of find inspiration or find a trigger for that, and [for me] that can kind of happen anywhere at any moment.
"When you're in different surroundings, that might give you a different kind of energy or vibe. If you hear different types of music or sounds, that might trigger something. And then with things that I'm going through on a personal day-to-day basis, my friends and what they're going through, or even watching movies. I'm very emotional. I have a lot of highs and I have a lot of lows as well, but I think that enables me to write different types of songs."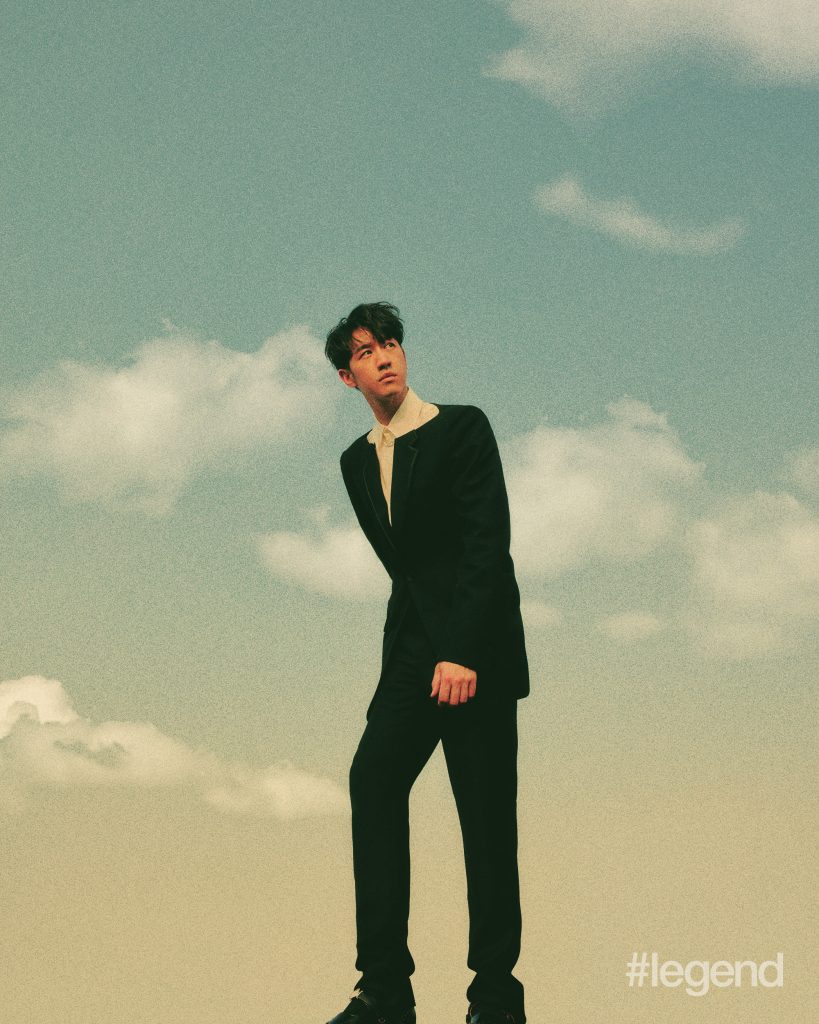 For quite a while now, Fung has been cultivating a kind of style – "I can't describe it because I don't even know what kind of style the music is. I write a lot of pop music, but it's fused with different types of elements, different genres. There's R&B, there's a lot of rock – there's all sorts of stuff that I put into my music and so it's hard to pinpoint what kind of style it is. And I think it's hard to classify what music is anymore. I mean, there are so many different elements that people use – even in hip-hop, you have classical references, so I feel we're in a really blurred area. I wouldn't classify my music as any genre, I would just say it's 'Jay Fung' style."
Also see: 5 Netflix shows to watch in September
That said, his more recent releases, "Sweetly" and "Freakin' Nightmare", see Fung stepping away from his usual soothing and warm sounds and entering the realm of groovy, refreshing light-hearted beats. What hasn't changed is his ability to craft killer tunes and put words together that paint pictures. "It's still a challenge for me and takes a lot of time and effort," he admits. A good song is defined by not only the musical composition, but also its lyrics, and he understands this. "I would say I probably, compared to a regular, local person, have to put in three, four or five times the work and time into it.
"When I get a set of lyrics, I have to do the whole pinyin system. And I'm the only one that understands my pinyin system so no one can help me with that. Then after I do the pinyin, I have to understand the meaning. So I go line by line – I have to understand everything it's saying, and once you internalise that, you have to sing it with the melody and make sure it flows, right? Because you can't be a robot when you're singing it, you have to put a lot of emotion into it. You have to be so familiar with the song that when you go into the studio, it's like you sang the song a million times. People have to believe you and you have to do it right."
Perhaps it's the local talents being pushed to centre stage during the past couple years, or maybe it's the stars aligning for Fung. Whatever it is, it's obvious the universe has seen enough and it's time to bless him in return. And a concert is the moment in which all his hard work and energy is displayed to the world. "It was really nerve-wracking for me because I'd never done a solo show before on such a big stage," he says, his eyes still lighting up as he recalls the experience – titled Have a Jay Time – which was held at Star Hall between July 2-5(an extra night was added to accommodate the demand for tickets.)
"I wasn't sure how the audience would feel. I wasn't sure if I could even sing 30 songs in one night, because it takes a toll on your voice and you're talking a lot and doing four shows straight night after night. But it was really nice. Especially for the fans who have been with me through it all from the beginning till now, I think they were waiting for me to have my own show and I just kept waiting, I kept writing songs – and then it didn't happen till this year. And I'm just so grateful. With my company, it's like everybody's there for me and working towards the same goal. And you're like, 'I have to do a good job because if I do a bad job, I'm letting everybody down.' It's a lot of pressure but at the end of the day, you feel really good about it when you finish because you put so much effort into preparing for it."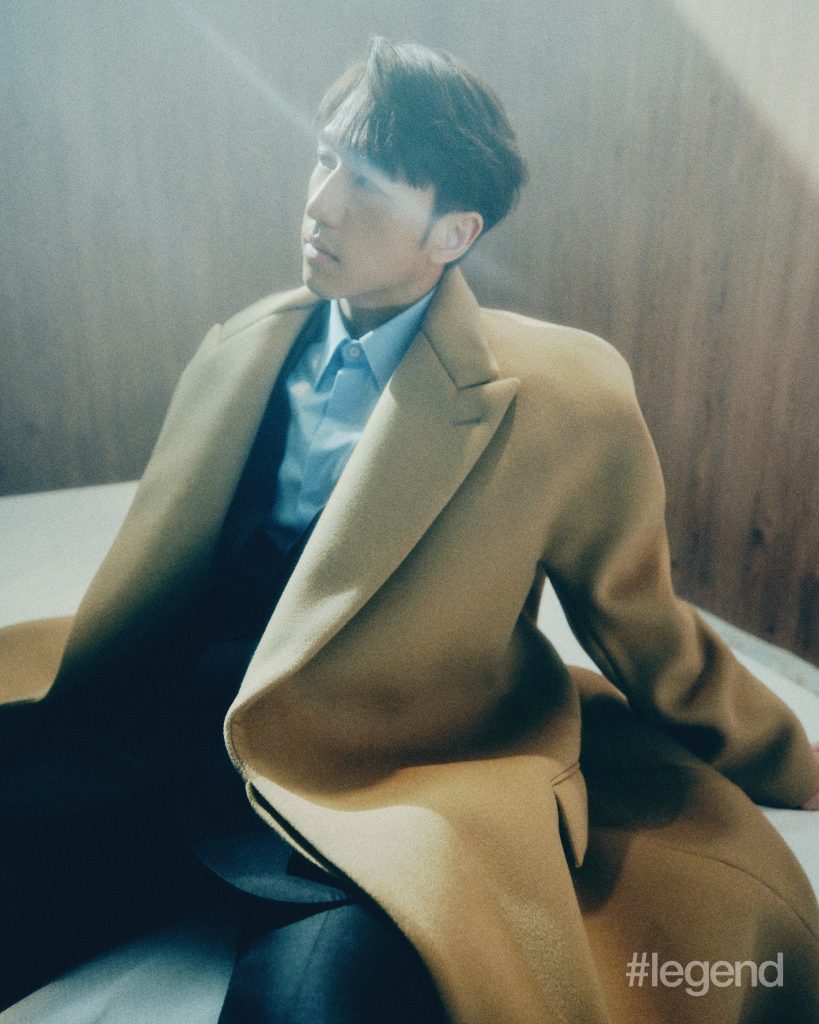 It's a stressful job at times and there's no work/life balance ("There's really not much of a balance to be honest. Especially in this industry, you work long hours. I mean, you find breaks in between and you find things you like to do, but say after my show I wanted a holiday, the managers will strongly, not discourage, but not recommend it. So there really isn't much of a balance but you kind of find time for yourself"), but there's really nothing else Fung would rather be doing.
"I'm very fortunate to do what I do, and it's being able to make people happy or comfort people when they're sad with my songs. You can't put a price tag on that," he says. "It's the feeling that you give people and that's such a blessing because there are people who message me saying, 'Wow, your songs really helped me get through a really, really tough time!' Those are the things you definitely want to hear and they bring a lot of meaning into my life."
To this end, he most definitely succeeded.
CREDITS
Creative concept and production / #legend
Photographer / The Buffacow
Producer / Iris Cheng at Samagana Studio
Assistant / Mike Lam
Stylist / Perpetua Ip
Styling Assistant / Tracy Giu
Makeup / Dera Tse
Hair / Jamie Lee
Also see: Digital Cover: Kevin & Moonie Chu x Fila