Stella McCartney and Taylor Swift team up for the new Lover collection
August 27, 2019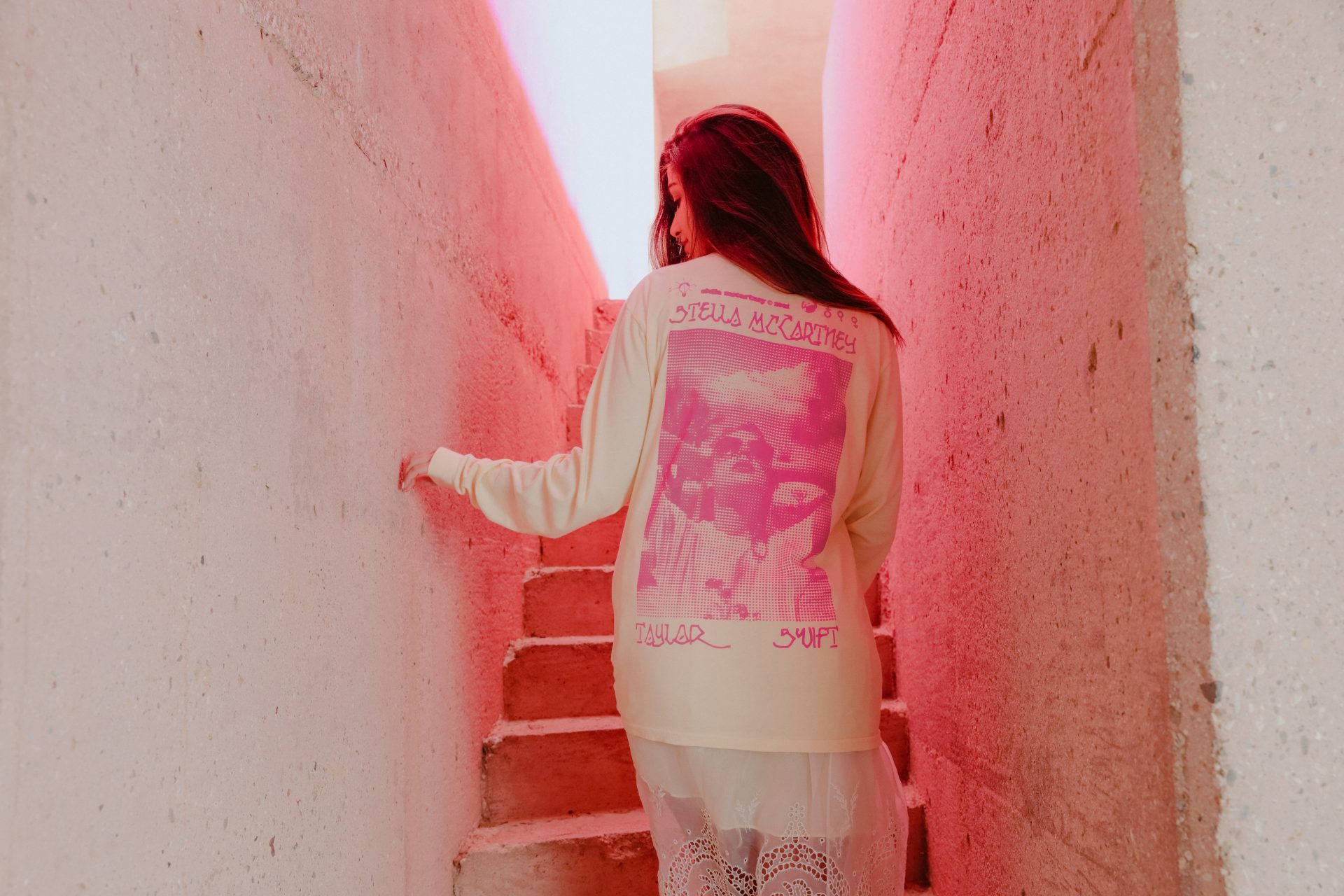 Recently, London designer Stella McCartney unveiled her collaboration with singer-songwriter Taylor Swift – the Lover collection, inspired by Swift's seventh studio album of the same name.
Though the collection was announced back in June, the pieces were only made available for purchase last week. It's described as "a fun, bold and colourful celebration of friendship and the things that they both love". The pieces draw on the Lover album for inspiration, and the pieces include a variety of limited-edition T-shirts, sweatshirts, jackets, bags and a reusable water bottle, staying true to McCartney's commitment to sustainability. Like much of the brand's clothing, the jersey used in the collection is made from sustainable organic cotton. Designs combine vintage graffiti, band tees, memorabilia, lyrics written by Swift and references to her cat, Benjamin Button.
There are also two Stella McCartney pieces being offered in a limited run and only at select locations for fans who want to purchase "something more exclusive". The pieces in question are a bomber jacket made from sustainable viscose, with an airbrushed heart on the front and glass rhinestone detailing, and a logo handbag that has been made from "oyster-hued Eco Alter Nappa leather, which contains recycled polyester and oils from vegetable waste and is solvent-free". Both will be available for exclusive order on StellaMcCartney.com and at Stella McCartney standalone stores in London and New York, as well as at the Lover Experience Taylor Swift Pop-Up Shop in New York City.
Stay tuned to Stella McCartney's and Taylor Swift's social channels and #StellaxTaylorSwift to learn more and see exclusive video content about the collaboration.