Gentle Monster redefines eyewear with new virtual collection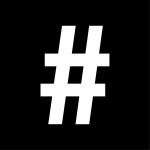 By: Alyanna Payos
August 11, 2020
Credit: Gentle Monster
The Covid-19 pandemic has been perhaps, the most creative era for the fashion industry thus far. Brands have fully embraced virtual realities and digital livestreams, taking their runways and showrooms to the world wide web. Latest of the bunch is Gentle Monster, whose most recent art project is an avant-garde virtual eyewear collection.
The South-Korean based label tapped eight other artists for the collaborative project, titled Redefintion of Eyewear. Through a series of AR face filters, the project journeys beyond the traditional meaning of eyewear and the conventional standards it holds. The end result is an extraordinary range of artworks, and new Instagram filters for us to mess around with.
Each piece is unique, employing a diverse set of materials and concepts ranging from futuristic to anatomical to everyday life. Participating artist James Merry, for example, created Sacrum as a fusion between marine life, flowers and anatomy. "My work often deals with elements from the natural world and how to blur the lines between them", he said in an interview with Gentle Monster. "There is usually a sweet spot where I can't quite tell what it is."
Visit Gentle Monster's website to learn more about the virtual eyewear collection, and head to their Instagram to download the new face filters.
See also: Burberry pushes boundaries with first-ever social retail store