Uncategorized
Cover Story: Cya Liu x Cartier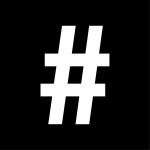 By: Zaneta Cheng
June 7, 2022
Nominated for Best Actress at this year's Hong Kong Film Awards for her work in Limbo and filming an action movie this summer, the Hunan native is well on her way to conquering the silver screen. She talks to Zaneta Cheng about her journey, why it hasn't always been easy and what she's learned along the way
(Scroll down for the Chinese version / 你可以在下面找到文章的中文版)
With the mercury easily exceeding 30°C each passing day, Hong Kong is oppressively humid and stultifyingly hot. Yet, while most people are trying to find ways to move less, 33-year-old actress Cya Liu is asking director Herman Yau for more action scenes – be they in front of the green screen or in the great outdoors – for her new film War Customised.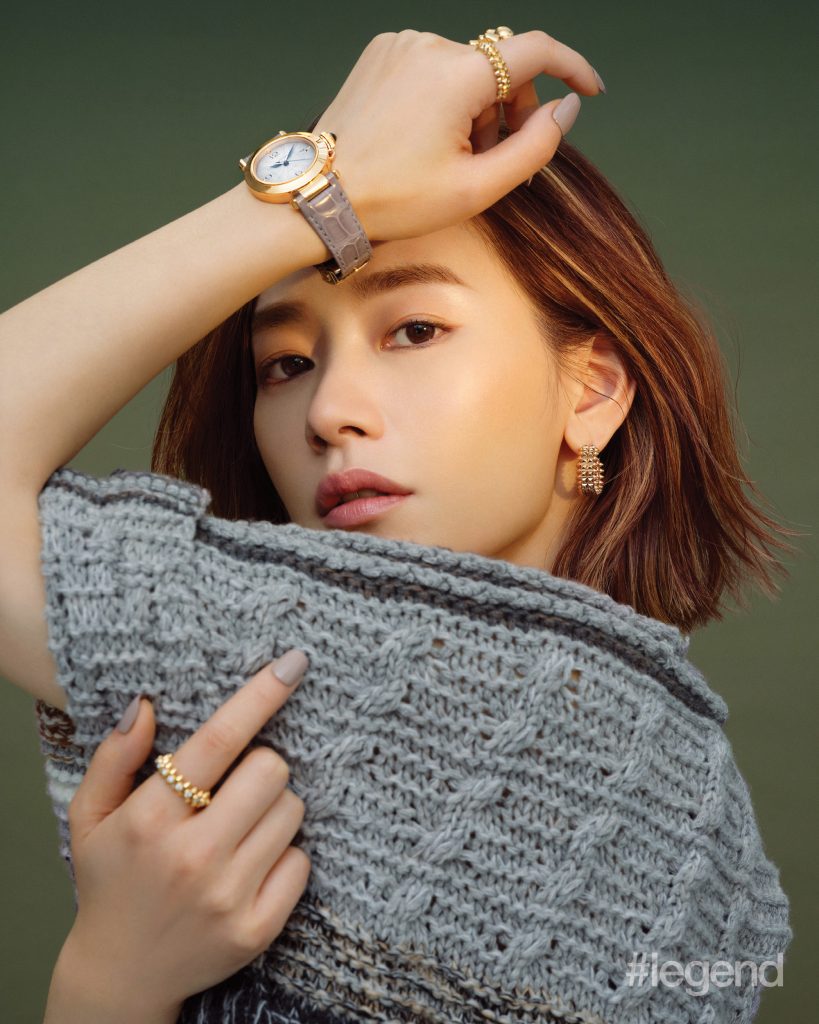 Playing an intelligence officer, it's the first time Liu has appeared in an action movie so emblematic of the Hong Kong film canon. With a rather small, seemingly delicate frame, Liu could easily be mistaken for someone who is unable to handle the rigours of an intensely physical set.
"I think that in the summer there should be action. War Customised is an action movie but I don't have any action. I watch Nicholas Tse doing all these action scenes every day but because I'm just an intelligence officer, I don't have any. I'm actually quite jealous," Liu says with a laugh, sitting casually in the hair and make-up room before our cover shoot. She's had her lunch and hasn't picked over her food like a rabbit.
The Hunan native is refreshing both in her attitude and in her speech. It's evident that Hong Kong film directors think so too, as she counts War Customised as her fourth movie in the city and is currently nominated for Best Actress at this year's Hong Kong Film Awards for her role in Cheang Pou-soi's Limbo, alongside acting veteran Gordon Lam.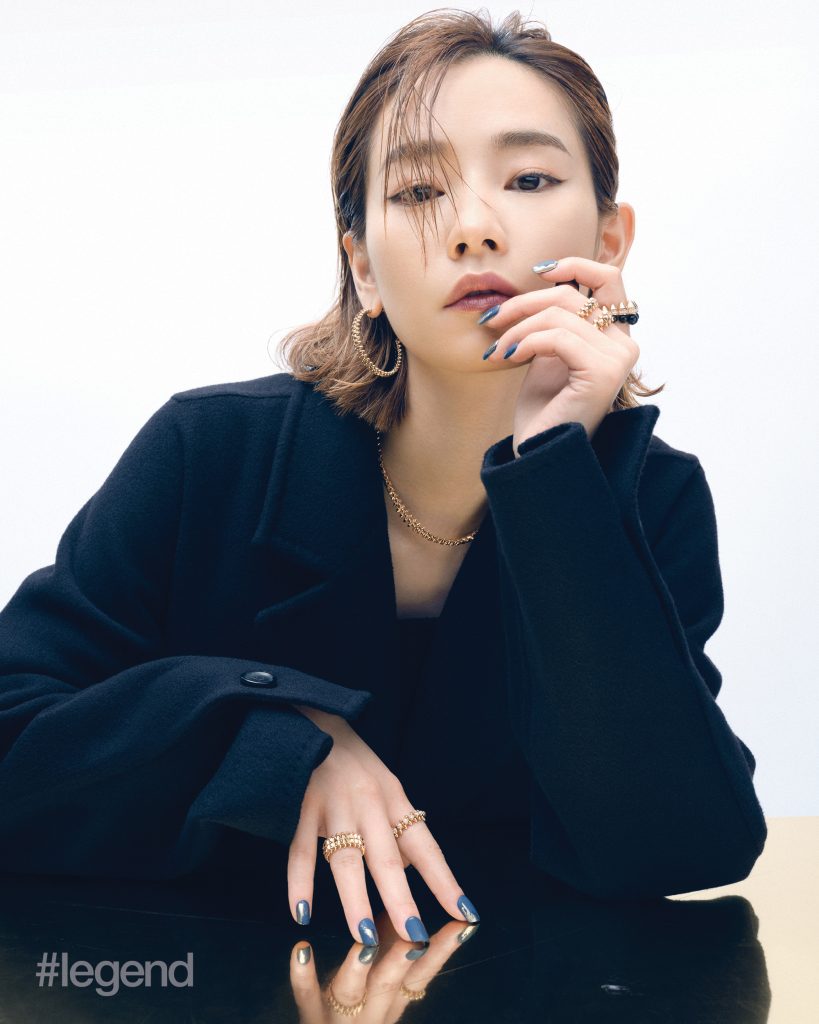 Even on our set, Liu has her own take on what makes a photograph look good – talking with the crew about the feeling, mood and atmosphere that she wants to achieve with each snap. She's more than up for experimenting with poses and it's obvious that Liu approaches every opportunity in front of the camera with her own instinct and a drive to succeed.
And yet it's taken the actress almost two decades to get to where she is today – something she's the first to admit. There were moments she counted fame and awards as indicators of success. There were moments she needed to cling to her chosen profession. But then came the moments when she realised she wasn't interested in the industry so much as she was the magic of the process.
In the two decades since Liu entered the entertainment industry having won an idol competition in Hunan in 2004, she has come to a uniquely tranquil agreement with her craft and the juggernaut that surrounds it. She doesn't really aspire to awards anymore and she's not so interested in fame. And it makes sense that in the absence of calculation, her roles come with the seasons: "If it's winter or if it's raining, I want to play marginalised characters. When it's cold or humid, I think horror and crime movies suit the vibe. In summer, there should be action."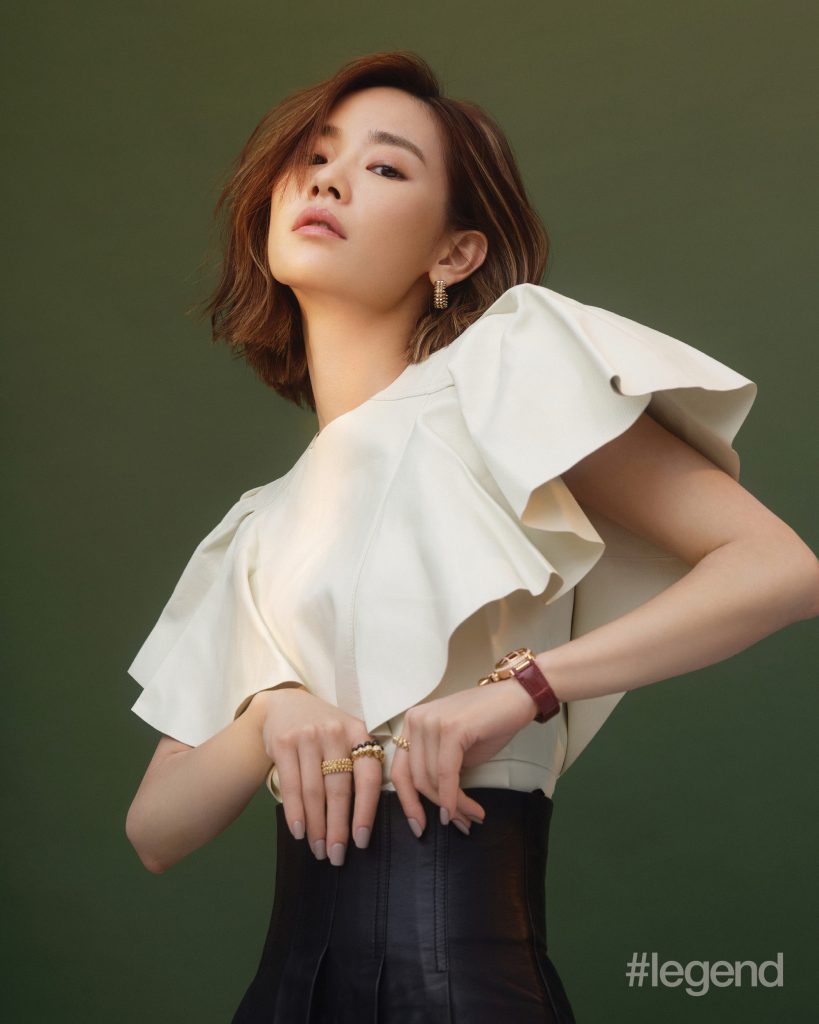 Congratulations on being nominated for Best Actress at the Hong Kong Film Awards. How do you feel?
Well, when we finished shooting the movie, I thought it would come out the year after. I was thinking that more opportunities would come from it and I'd maybe even receive a nomination for an award. But we shot the movie five years ago so I've been waiting for quite a while and in these five years, my excitement pretty much wore off. Of course, I'm extremely happy and grateful for the nomination but I guess the adrenaline has worn off since it's been so long since I filmed it.
What drew you to the role of Wong To in Limbo? And to Leung Wai-yin in I'm Livin' It (2019)?
There definitely are similarities between the two. First of all, the will to live demonstrated by these two characters is extremely strong. Frankly speaking, I was offered these two roles when my career as an actress wasn't exactly flourishing, which is why at the time I felt a connection of sorts with the characters in these scripts. I wanted to survive. I wanted to survive in this industry. I wanted to stay. I only had myself to rely on and had to endure a lot of things alone. The aggressive survival instinct in these two characters and their determination to survive was formidable and inspiring, and it was something I could really relate to.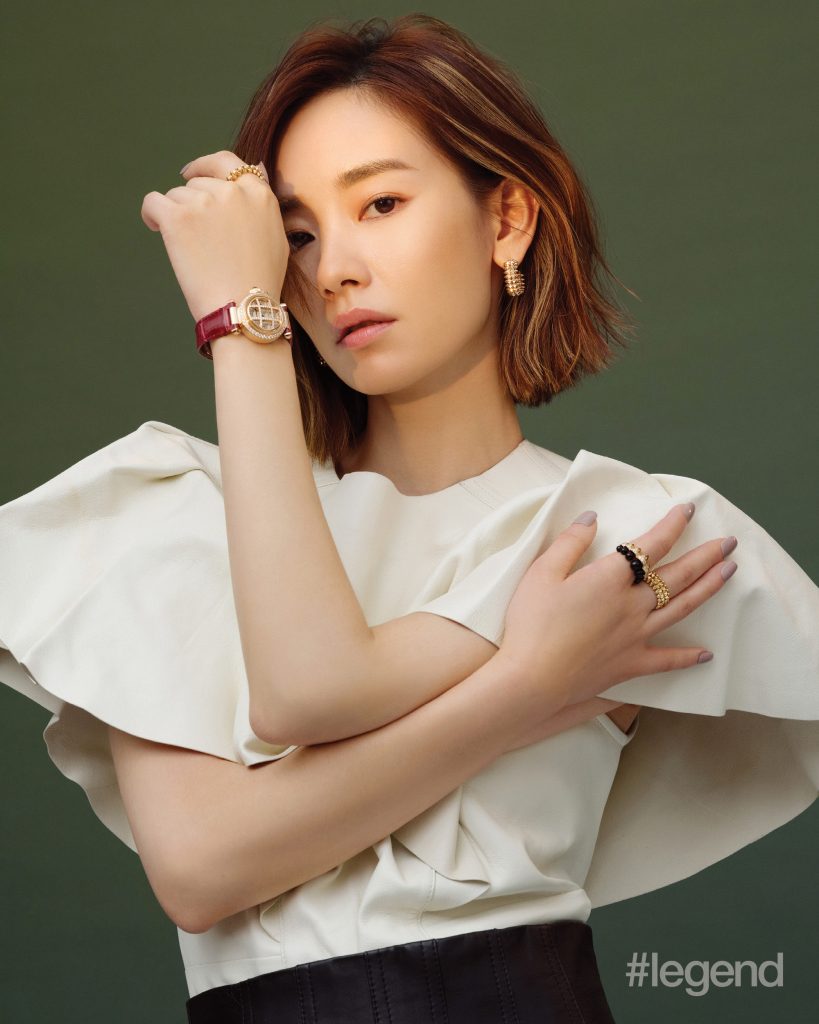 What do you mean when you say you were trying to survive and stay afloat in this industry?
I had to learn to embrace the state of being lonely and isolated – most of all it was just waiting for jobs to come in. In the beginning, it was honestly okay because I believed moments of hardship would count as valuable life experiences which I could learn from and reflect upon. These experiences have allowed me to learn and grow a lot as a person, and I firmly believe that one-day elements of the hardship I went through can be used and implemented in different roles and characters.
What other criteria do you have when choosing characters or scripts?
There isn't anything special. It usually depends on how I feel at the moment. It's hard to say because my goals and the way I feel about my work are different every year. For example, since it's summer, action roles become more appealing as I find myself wanting to exercise and move more. That's what I mean when I say I rely on how I feel in that moment. Most importantly, it's to see if I resonate with the role and if the particular script catches my attention. It has to be a role with unique elements, not just an ordinary one.
Also see: Cover Story: Yura x Ralph Lauren
Many actors and actresses have mentioned that filming a Hong Kong movie is a unique experience, with its own pace and rhythm. Would you agree?
Typically, in China, the crew and cast live together in designated accommodations during the shooting period, kind of like a dormitory. In Hong Kong, most of the staff members come from their own homes like they would with any other normal job. It's very fast-paced and professional here.
Also, the actors that I've co-starred with don't purposely dress up like celebrities so when I'm with them, I don't need to care about all those other things either bringing an assistant or dressing up. Nobody cares. Everyone's there to act and to work. This casualness is something I think all actors should have. Even Gordon Lam (Liu's co-star in Limbo) or Aaron Kwok (Liu's co-star in I'm Livin' It) – when come on set don't bring numerous assistants to accompany them or purposely dress up to look like a celebrity just so they can look good if fans catch a photo of them – these are just distractions from the acting. The crew also treats everyone equally regardless
of whether one is a celebrity or not.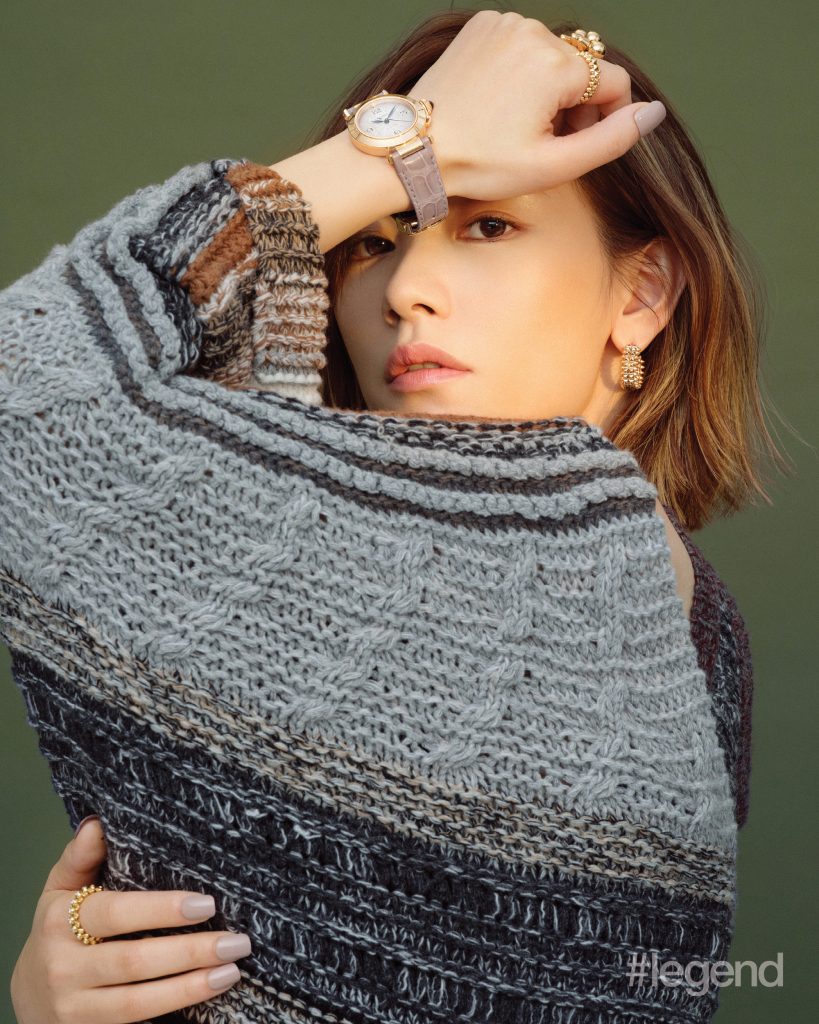 How did you fit into all of this and get yourself ready for your roles?
I think as an actress, the ability to sense and understand your environment, to understand your co-stars as well as your own role, is important. I think this is also because the entire team on set, their contributions and abilities are all extraordinary. When filming, they don't need me to make adjustments for them because they're there to film me and to capture me and who I am and what I'm doing as an actress. With directing, they don't tell me how to act – they let me test the waters and it goes from there very naturally. It all works out perfectly.
But with movies like the one you've been nominated for, surely there is a dynamic that needs to be formed between a director and his actor – in order to convey the right moods and feelings?
The director for Limbo is quite flexible and free, and there wasn't really a power dynamic between the director and the actor. If there was a scene we needed to work on, he would communicate with me, listen to my suggestions and we'd throw ideas around. There was a great deal of trust and respect and I think that's what helped the teamwork.
So you don't really prepare.
No, everything comes very naturally and that's what's so magical about it – the feeling that it's real but not really real at the same time.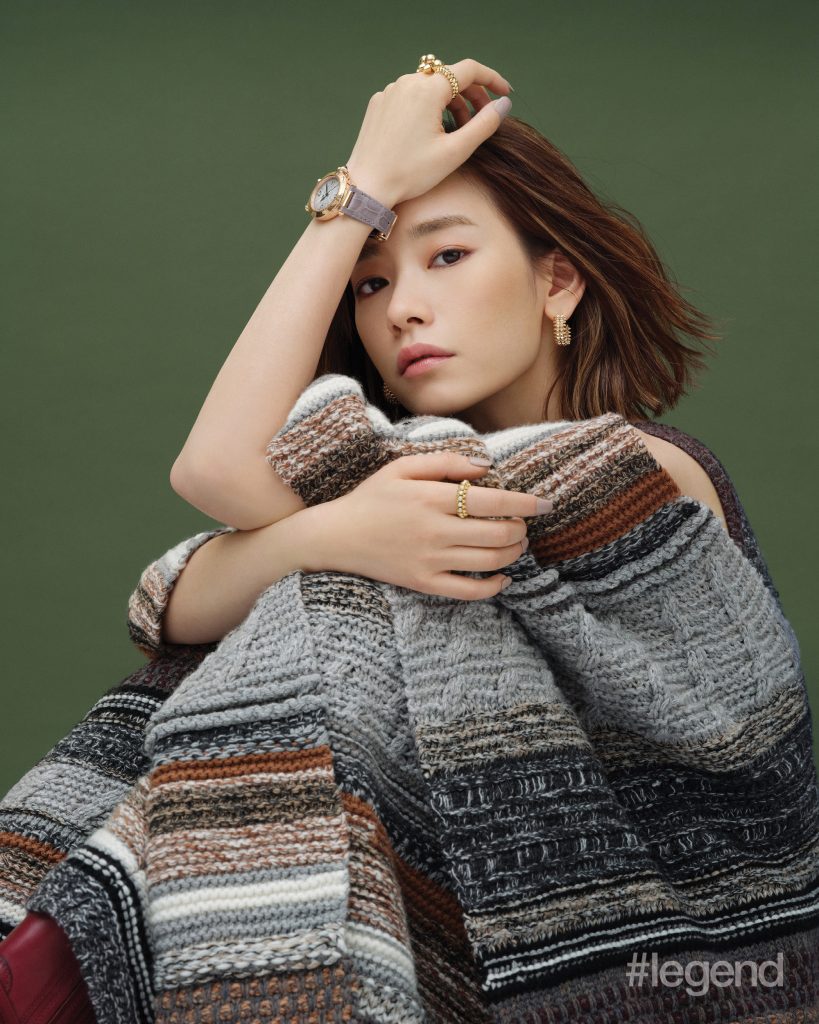 But then what happens in the time between getting the script and before you get on set for the first time?
I'll look at the storyline but I'm not going to prepare in advance how to act out the scenes because I don't know how the other actors are going to act out their scenes. I don't know what props there will be on set that I might use for my acting. That's why I wait until I get on set and just feel.
Also see: Digital Cover: Gareth.T x Tudor & Esprit
Isn't that tough? There's so much to observe and take in and execute in a short amount of time.
It depends on the character. Take the role I'm playing now in War Customised – this method doesn't work because it's very different from real life. In action films, the characters are very different to normal people. I can't physically experience these occupations, so I have to rely on my imagination. For this character, I had to prepare in advance because I have to use my imagination but for characters like Wong To, she's a real person, so I can really rely on just my feelings and feel out the environment.
I heard it took you six months to really be able to leave that character Wong To behind. Why is that?
There are two reasons. The first one is because it's been a long, long time since I've liked a character so much and committed to a character so much. I didn't want it to end. I wanted to keep filming and I wanted to keep her alive and live like her for longer. I wanted to experience and feel more of her and her world.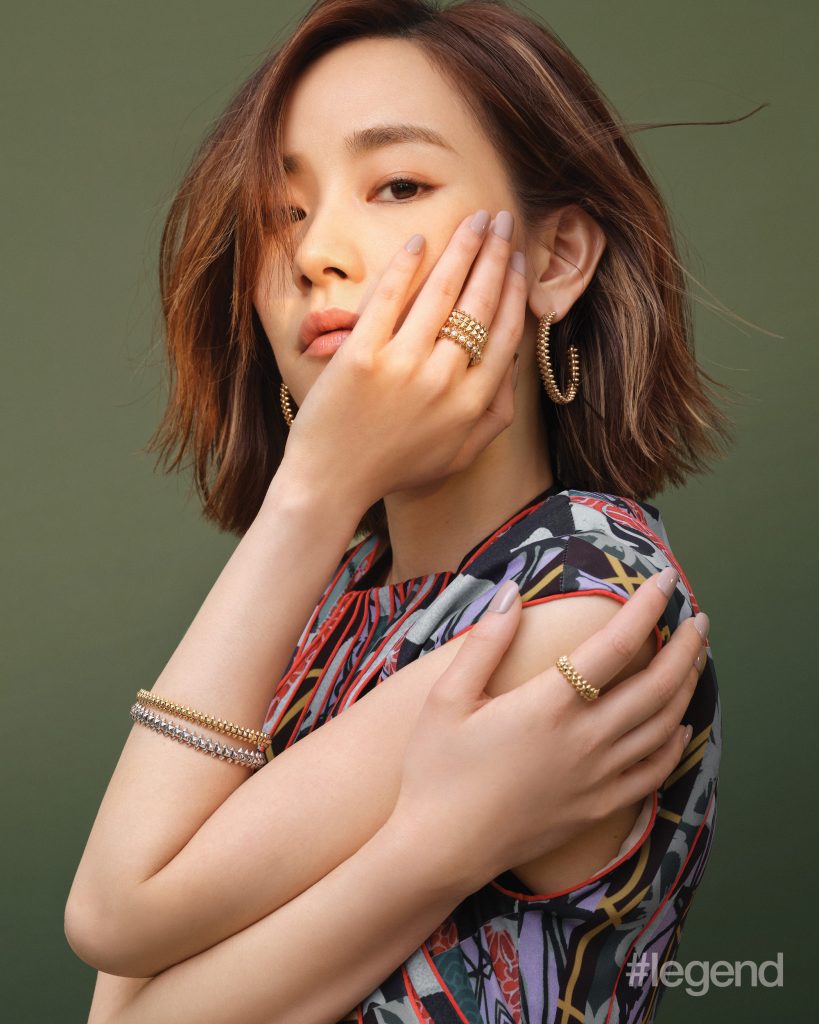 Why do you like Wong To so much?
Because she's a fighter. She's a daredevil, she's not scared of anything. Even though she's a character in a movie, I think there are a lot of people in real life who are like her – wanting to stay alive, having that fighting spirit.
Were there any similarities that you and the character shared besides the challenges?
Our personalities. Aside from life experience, I think our personalities are similar. I also have a daredevil streak in me and I don't admit defeat easily. If I want to achieve something, I'll try my best to do it. I say this but I'm not actually a very goal-driven person. I don't really have any desires.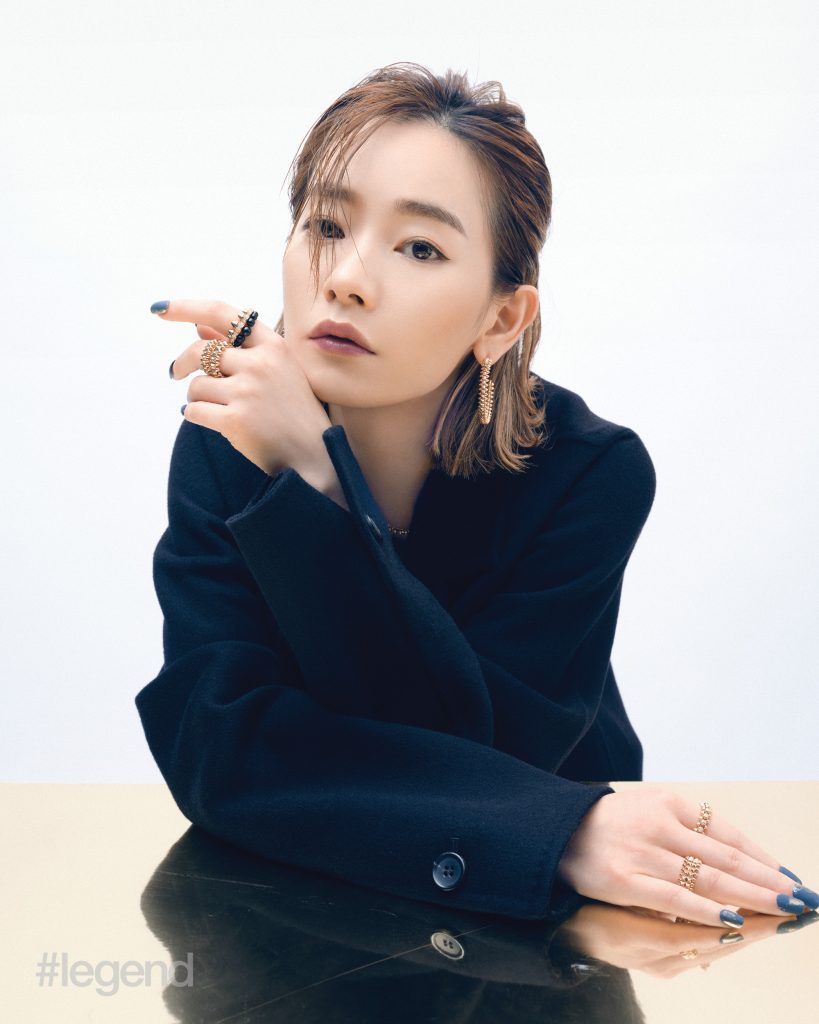 No aspirations for the future of hopes and dreams?
I don't have any now. I did when I was younger. Back then my goal was to win a Best Actress Award at 30 years old. I think all actors want to win an award for their films and back then, so did I. But that's not the case anymore because now I think acting isn't about winning awards. It's about experiencing.
For me, the most important thing is how it allows me to feel and experience. I find acting super fun and winning awards, earning money, being famous – these things aren't the most important. I don't need them. They come naturally. They're what comes with acting. But what I like the most is the interaction with the character and with the film crew and the entire filming process. That's what I enjoy the most.
What have been some of the more memorable characters that you've played?
Wong To is quite memorable. Another memorable one is the character I played in my first movie. It's a coming-of-age movie and I was around the same age as my character. It's memorable because back then, I didn't know what acting was and I was basically just acting as a version of myself. I was so happy for the entire duration of filming and I thought the acting was just so fun and so interesting. That movie, Thirteen Princess Trees, made me fall in love with acting.
So back then you didn't know what acting was. How about now?
Now I find acting to be such a challenging thing to do because there's no standard. Different people see different things.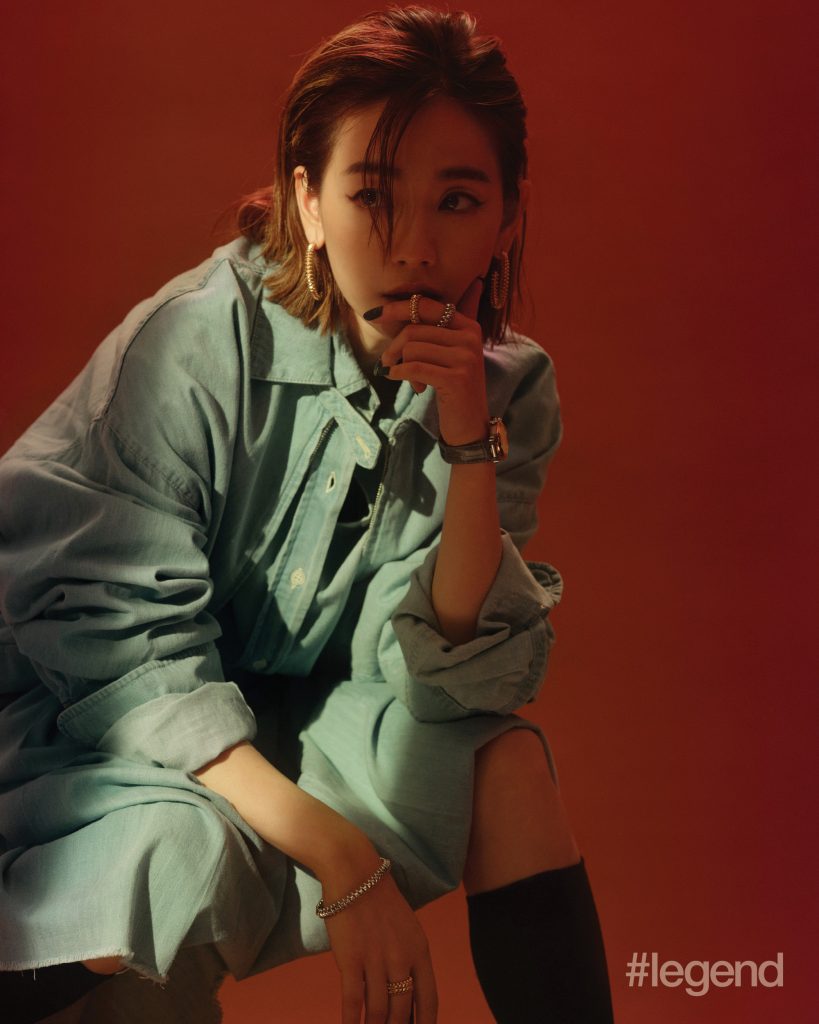 Is that a good thing or a bad thing?
I don't know. That's what I find so charming and magical about acting. Some actors might have amazing acting skills but the audience might not like it – maybe because of the way they smile or because they're unable to put themselves in the actor's shoes.
So how do you overcome that?
I don't know. If you ask me if I think I'm doing a good job in my role in War Customised, I have no idea. If the director says it's okay, then it's okay, I guess.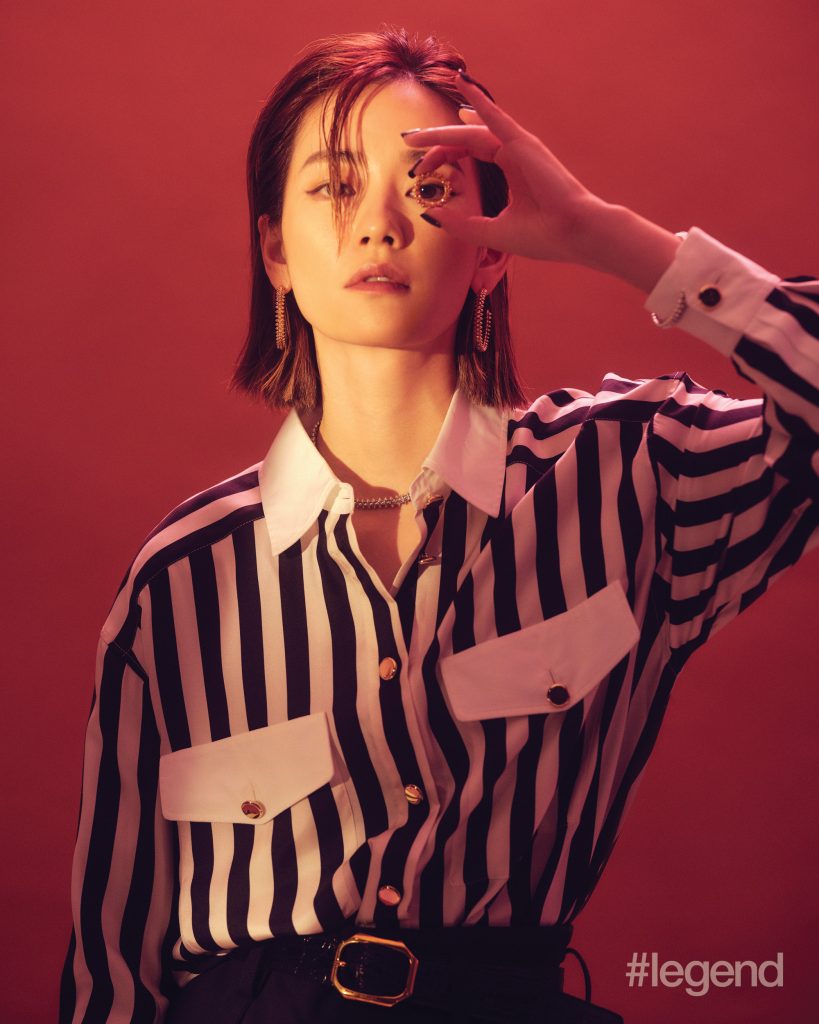 What are your thoughts on the industry now?
A lot of people like to single out this industry and they think it's glamorous but it's really just like any other industry out there. There are unspoken rules. There are people who get their jobs or have it easier at work because they have connections and there are people who have talent and those who don't. Much of what you see in other industries, the entertainment industry has it too. Where there are people, there are problems. We're not special.
Who is your #legend?
Do I have to name someone? I don't have one. I've asked myself this question countless times. A lot of people ask me who my legend is. When I was younger, I could name a lot of people – those good at acting or those good at singing. All of them are my legends. But then over time, I started to ask myself what is a legend? I once wanted to be a legend to others as well but now I think that my #legend shouldn't be one person but more like a category of people. I think those who stand up for others in dangerous situations – are my legends. I always look at the news nowadays and ask myself, 'If it were me in that situation, would I be able to do the same thing that he or she did?' That's why I think those brave people are my legends.
CREDITS
Creative concept and production / #legend
Digital Artist / FrankNitty3000
Photographer / Rex Tsui
Styling / Zaneta Cheng
憑藉在《智齒》中的演出,劉雅瑟提名為今年香港電影金像獎最佳女演員,並在今年夏天拍攝了一部動作片,這位湖南演員正在征服大銀幕的道路上前進。她與Zaneta Cheng談論了她並不輕鬆的表演旅程,以及她在這一路上的所學所想。
香港最近每天的氣溫都超過30攝氏度,熱得令人窒息,且無比潮濕。
大多數人都會選擇在這樣的天氣下減少活動,而這位33歲的女演員——劉雅瑟,還堅持要求《海關戰線》導演邱禮濤讓她為這部新片拍攝更多的動作場面,不管是在室內綠幕前,還是在戶外。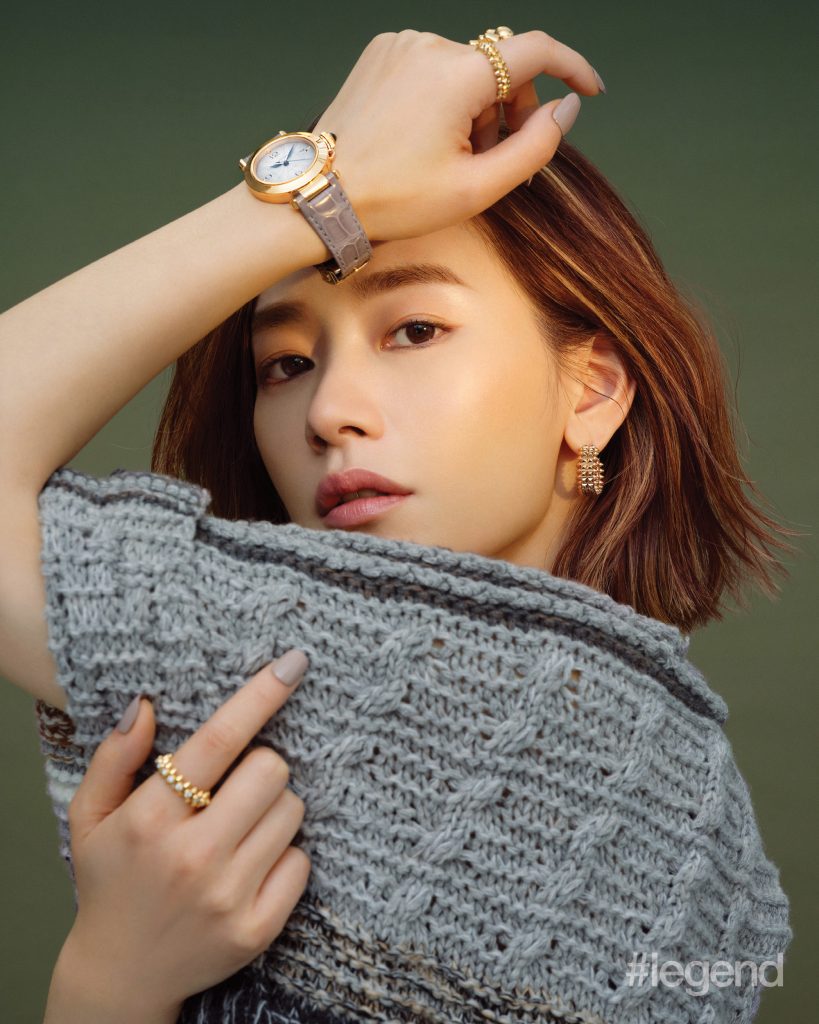 這是劉雅瑟第一次在如此有代表性的港產動作片中扮演一名情報人員。她身材嬌小,看起來很纖細,很容易被人認為無法駕馭劇烈的動作場面。
「我覺得夏天應該更有動態活動。《海關戰線》是一部動作片,但我沒有任何動作。我每天都看謝霆鋒拍這些動作戲,但因為我只是一個情報人員,所以我沒有任何動作,我其實挺嫉妒的,」劉雅瑟笑著說。
在我們拍攝封面之前,她隨意地坐在化妝間裡。她已經吃過午飯,她並沒有對食物很挑剔嚴格。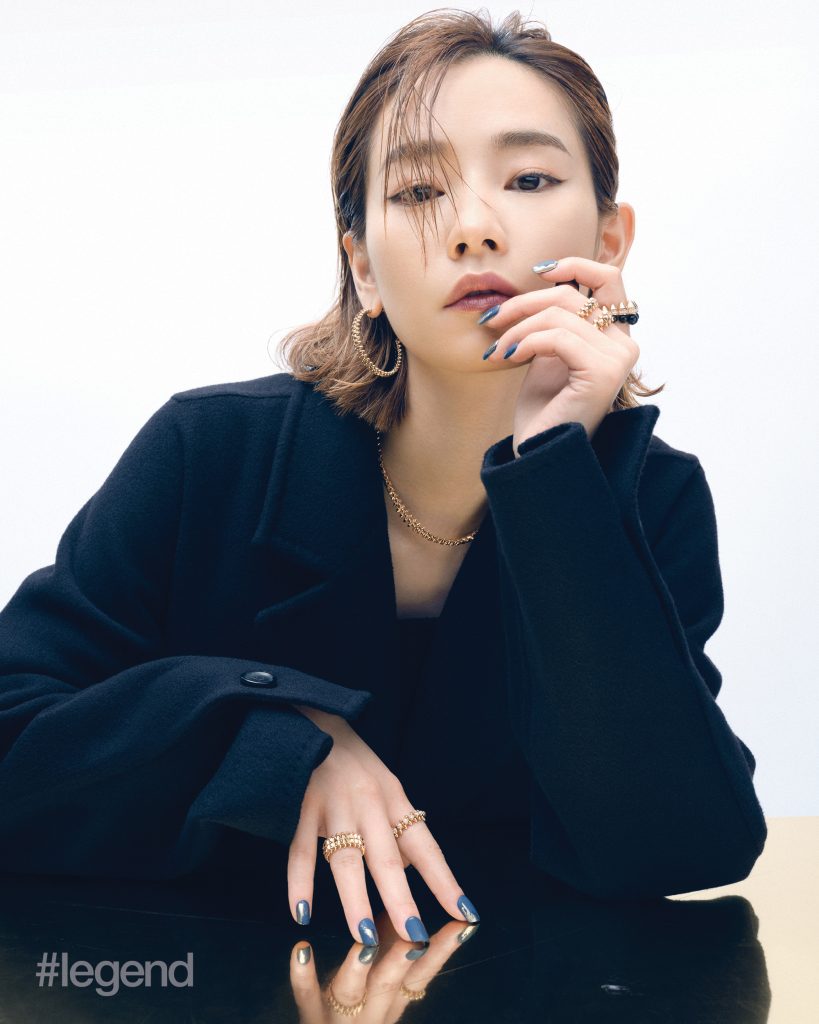 這位來自湖南的演員無論在態度上還是在說話上都令人耳目一新,香港的電影導演也這麼認為。她把《海關戰線》算作是她在香港的第四部電影,目前她因在鄭保瑞的電影《智齒》中的角色而被提名為今年香港電影金像獎的最佳女主角,與資深演員林家棟搭檔。
就算是在我們的拍攝現場,劉雅瑟對於怎樣拍出來的照片更加好看都非常有自己的見解,她會與工作人員討論她想通過每張照片達到的感覺、情緒和氣氛。她很願意嘗試各種拍攝姿勢,顯然,劉雅瑟以自己的直覺,和對成功的動力來對待鏡頭前的每一個機會。
然而,這位女演員花了近20年的時間才達到今天的地位——她是第一位敢於承認這一點的人。有些時候她把名聲和獎項作為成功的標準,有些時候她需要緊緊抓住她所選擇的職業。但後來她意識到,比起這個行業本身,她對身處這個行業的過程更感興趣。
自2004年在湖南的一次選秀節目中獲勝後,她進入娛樂行業已經有20多年, 她已經接受了她的技藝和圍繞它的喧囂。
她不再渴望獲獎,對名聲也不那麼感興趣。這可以很好的理解為什麼在沒有精心設計的情況下,她的角色也隨著季節的變化而變化:「如果是冬天或下雨天,我想扮演比較邊緣化的角色,恐怖和犯罪電影適合天氣寒冷或潮濕時的氛圍。然而在夏天,就應該有更多的活動。」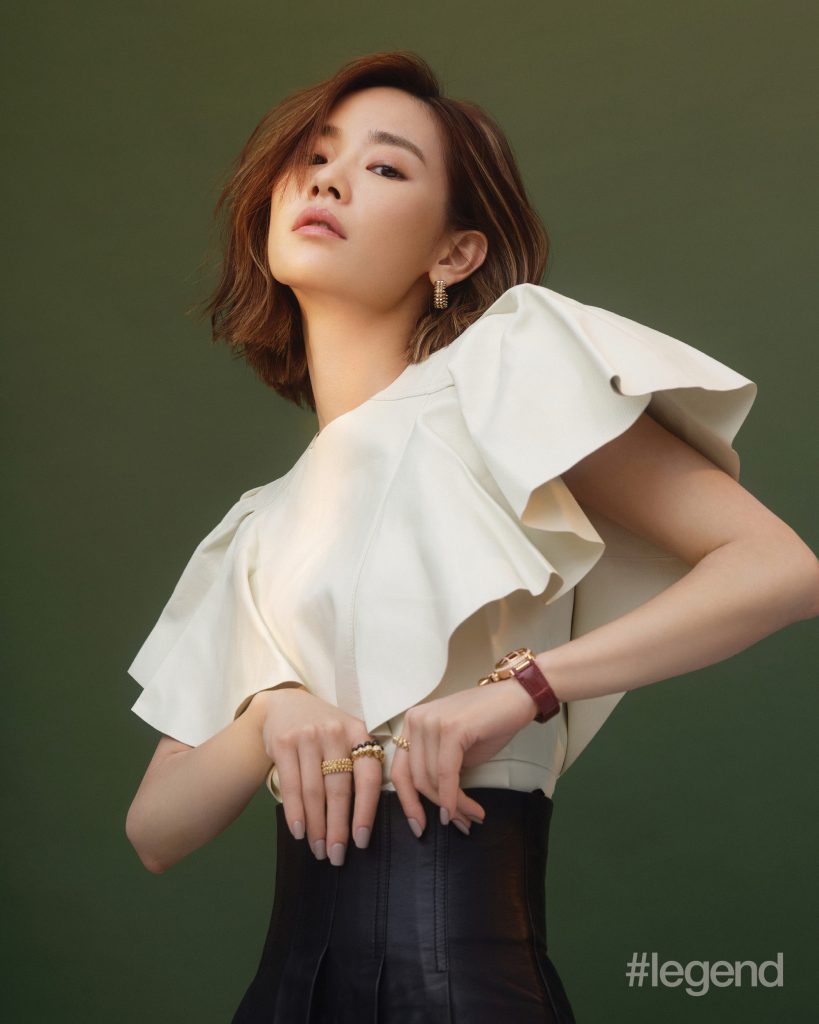 恭喜你獲得香港電影金像獎的最佳女演員提名,你感受如何?
當時這部戲拍攝完成時,我以為它會在第二年上映。我曾想過我會因為它獲得更多的機會,甚至可能獲得一個獎項的提名,但這些都是五年前的事情了。當然現在我還是非常高興、感激能夠獲得提名,但可能於拍攝時間太長,我的腎上腺激素已經減退了。
是什麼吸引你去扮演《智齒》中的王桃?以及《麥路人》(2019)中的梁惠妍?
這兩個角色之間肯定有相似之處。首先,這兩個角色所表現出來的生存意志非常強烈。坦白來講,我是在自己的演藝事業還未完全發展的時候得到了這些角色,當時我覺得與劇本中的角色有某種共鳴、聯繫。我想生存,想在這個行業中生存下去,我想留下來。
我只有自己可以依靠,因此我不得不獨自忍受很多事情。這兩個人物身上積極的生存本能和他們的決心令人敬佩、鼓舞人心,這也是我真正體會到的。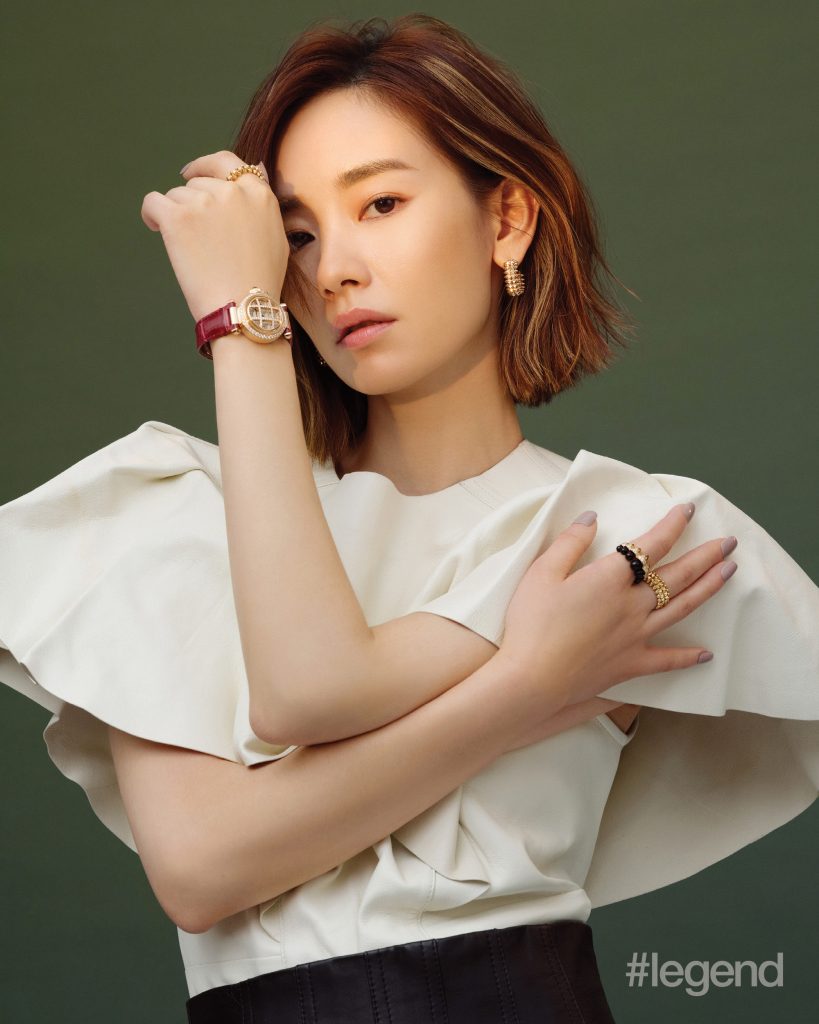 你說你曾嘗試在這個行業掙扎、生存,可以和我們分享更多嗎?
我必須學會接受孤獨和與世隔絕的狀態,可能很多時候我只是在等待工作機會。說實話,我覺得這沒什麼,因為我相信艱難時刻也是寶貴的人生經驗,我可以從中學習和反思。
這些經歷讓我學習和成長了很多,我堅信有一天,我所經歷的艱難困苦可以在不同的角色和人物中得到展現。
你在選擇人物或劇本時還有什麼標準?
沒有什麼特別的,通常取決於我在當下的感覺。這很難講,因為我的目標和我對工作的感覺每年都不同。比如說,因為現在是夏天,動作片的角色對我就更有吸引力,因為我想多運動,多活動。這就是我說的:我很看我在那一刻的感覺。
最重要的是要看我是否與角色產生共鳴,以及特定的劇本是否吸引了我的注意力。它必須是一個具有獨特氣質的角色,而不是一個普通的角色。
Also see: Cover Story: Yura x Ralph Lauren
許多演員都提到,拍攝香港電影是一種獨特的體驗,有自己的節奏。你怎麼看?
一般來說,在中國內地,拍攝期間劇組人員和演員都住在指定的宿舍裡,有點像宿舍。在香港,大多數工作人員都是從自己家裡來的,就像其他正常工作一樣。這裡的工作節奏非常快,而且很專業。
另外,與我合作過的演員不會特意打扮得像名人,所以當我和他們在一起時,我也不需要關心其他那些事情,比如帶助理或打扮,沒有人在乎。每個人在片場都是為了演戲和工作。這種隨意性是我認為所有演員都應該有的。即使是林家棟(劉雅瑟在《智齒》中的合作演員)或郭富城(她在《麥路人》中的合作演員),當他們來到片場時,都不會帶很多助手,也不會為了讓粉絲拍到好看的照片而故意把自己打扮得像個名人——這些都會分散演技的注意力。劇組也對每個人一視同仁,無論這個人是否出名。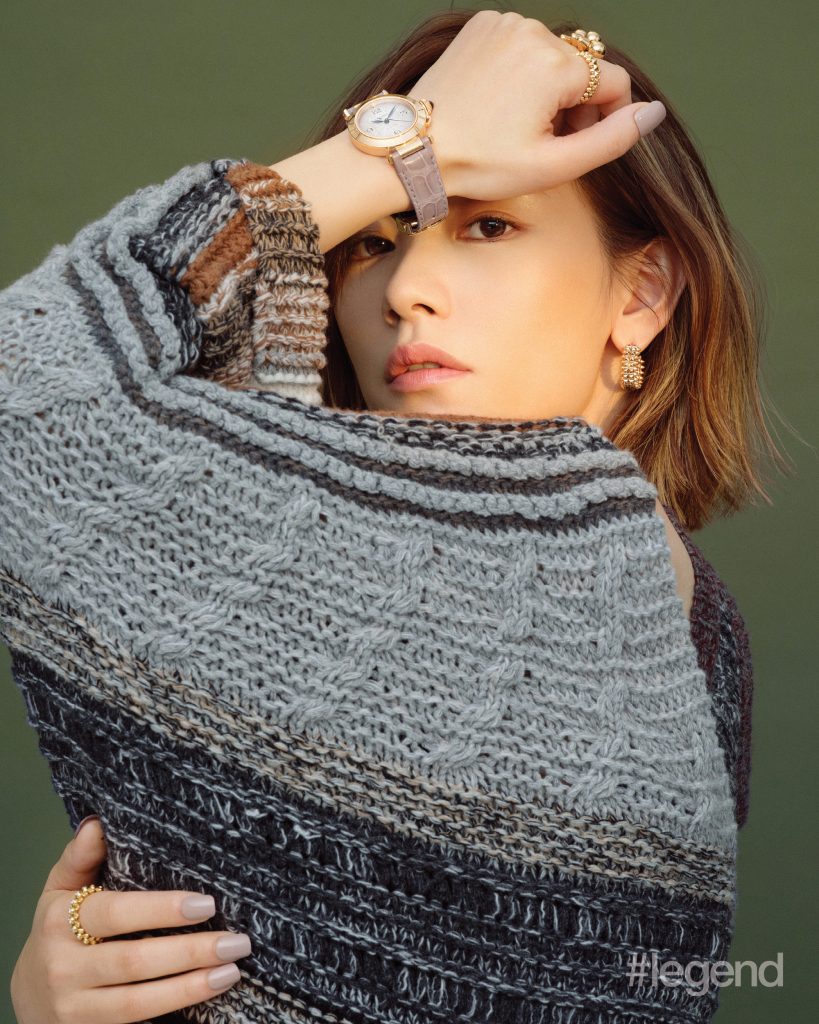 你是如何為融入角色作準備?
我認為作為一個演員,感知和了解你的環境,了解你的合作演員以及你自己的角色是很重要的。片場整個團隊的貢獻也非常重要。拍攝時,他們不需要我為他們做調整,因為他們時刻準備捕捉我的神態,和我的表演。在導演在指導時,他們不會告訴我如何演戲——他們讓我自己嘗試,然後讓表演自然地進行。一切進展都很完美。
但對於像你被提名的電影,肯定需要在導演和他的演員之間形成一種互動,所以可以傳遞正確的情緒和感受?
《智齒》的導演是相當靈活和自由的,導演和演員之間並沒有真正的權力制衡(power dynamic)。如果有一個需要我們共同努力的場景,他會與我溝通,聽取我的建議,我們會拋出自己的想法。我們之間存在大量的信任和尊重,我認為這有助於團隊合作。
所以你並不需要大量準備。
是的,一切都非常自然,這就是它的神奇之處,感覺上它是真實的,但同時又不是真正的真實。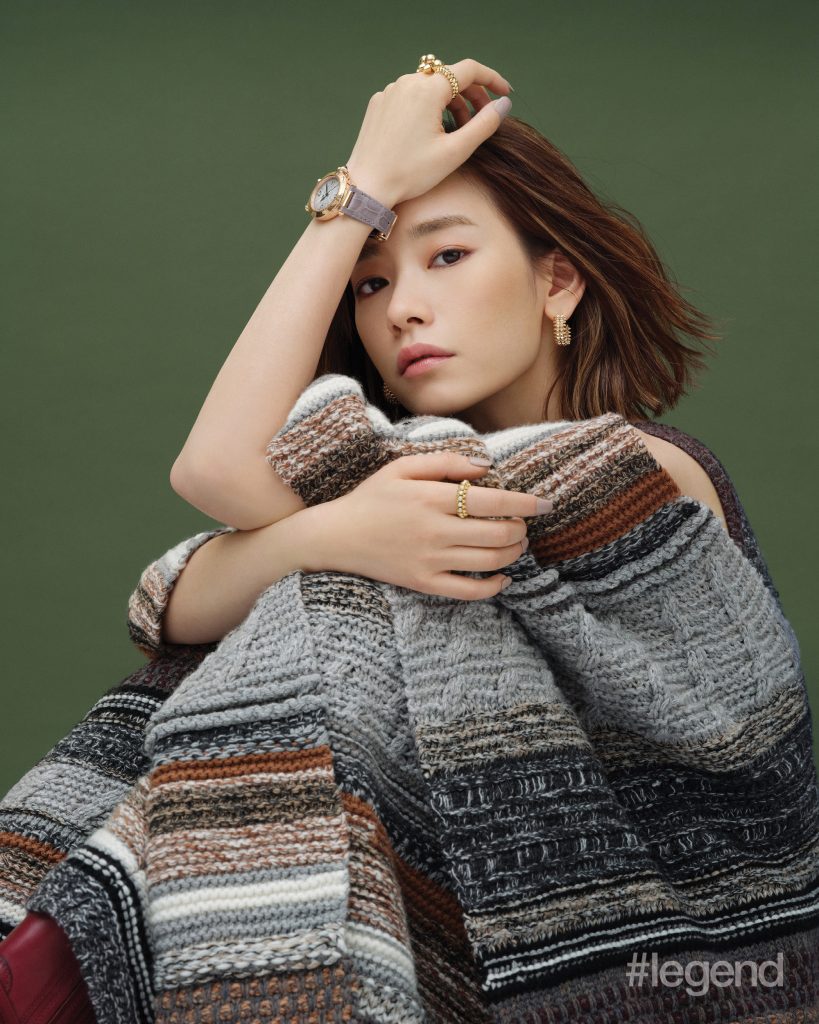 但是,在拿到劇本和你第一次到片場之前的這段時間裡,你會做什麼?
我會看一下故事情節,但我不會提前準備如何演戲,因為我不知道其他演員會如何演戲。我不知道片場會有什麼道具,我可能會用在我的表演上。這就是為什麼我等到了片場後才去感受。
Also see: Digital Cover: Gareth.T x Tudor & Esprit
這不是很艱難嗎?有這麼多東西需要觀察吸收,並在短時間內執行。
這取決於角色的情況。就拿我現在在《海關戰線》中扮演的角色來說——這種方法行不通,因為它與現實生活非常不同。在動作片中,角色與我們普通人有很大不同。我不能親身體驗這些職業,所以我必須依靠我的想像力。對於這個角色,我必須提前準備,因為我必須使用我的想像力,但對於像王桃這樣的角色,她是一個真實的人,所以我真的可以只依靠我的感覺,感受環境。
我聽說你花了六個月時間從王桃這個角色走出來。這是為什麼?
有兩個原因。第一個原因是我已經很久很久沒有這麼喜歡一個角色,這麼投入一個角色了,我不希望它結束。我想繼續拍攝,我想讓她活著,以她的身份活得更久。我想體會更多她的感受,體驗她的世界。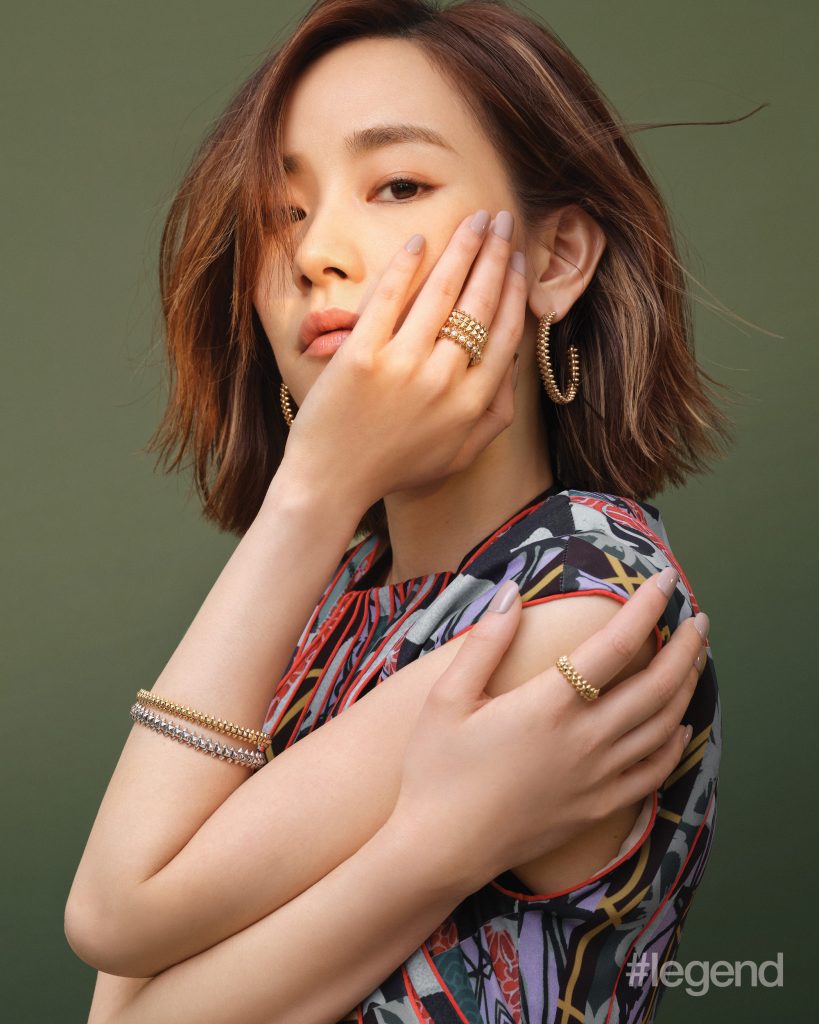 你為什麼這麼喜歡王桃?
因為她是一個鬥士。她是一個敢作敢為的人,她不害怕任何事情。雖然她是電影中的人物,但我認為現實生活中也有很多人像她一樣:想活下去,有這種戰鬥精神。
除了生活的挑戰之外,你和這個角色有什麼相似之處嗎?
除了生活經歷之外,我覺得我們的性格是相似的。我身上也有一種敢作敢為的氣質,我不輕易承認失敗。如果我想實現什麼,我就會盡力去做。雖然我這樣說,但實際上我不是一個很有目標的人。我其實沒有什麼慾望。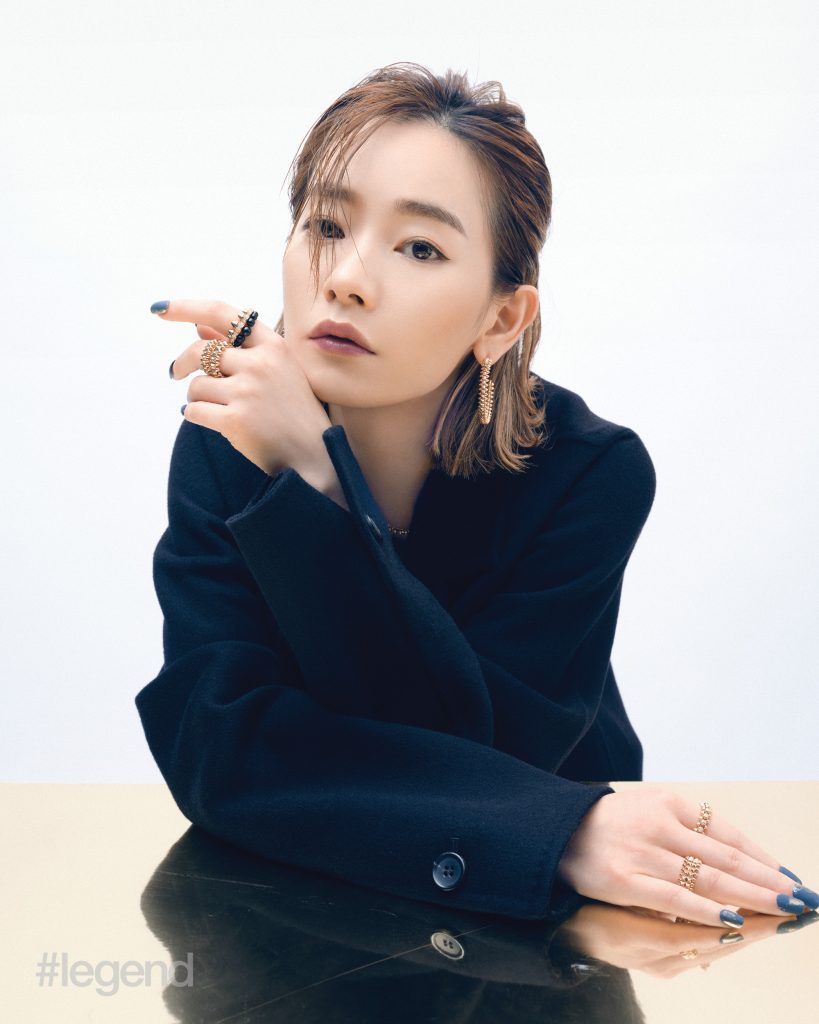 對未來也沒有抱負或者夢想嗎?
我現在沒有了,但在年輕的時候有。那時我的目標是在30歲時可以拿到一個最佳女演員獎。我想所有的演員都想為他們的電影拿獎,那時我也不例外。但現在不是這樣了,現在我認為表演不是為了贏得獎項。它是關於體驗。
對我來講,最重要的是演戲如何讓我去感受和體驗。演戲非常有趣,而獲獎、賺錢、出名——這些東西都不是最重要的,我不需要它們,它們自然而然會出現,它們是演戲的副產品。我最喜歡的是與角色的互動,與電影工作人員的互動以及整個拍攝過程,這些是我最享受的事情。
在你所扮演的角色中,有哪些是比較令人難忘的?
王桃是相當難忘的。另一個是我在第一部電影中扮演的角色:那是一部成長電影,我和我扮演的角色年齡相仿。它令我難忘是因為那時我還不知道什麼是演技,我基本上只是在演一個另一個自己。在整個拍攝過程中我都非常開心:演戲是如此有趣、有意義。那部電影《十三棵泡桐》讓我愛上了表演。
所以那時你還不知道什麼是演技。現在呢?
現在我發現演戲是一件很有挑戰性的事情,因為沒有標準,不同的人看到不同的東西。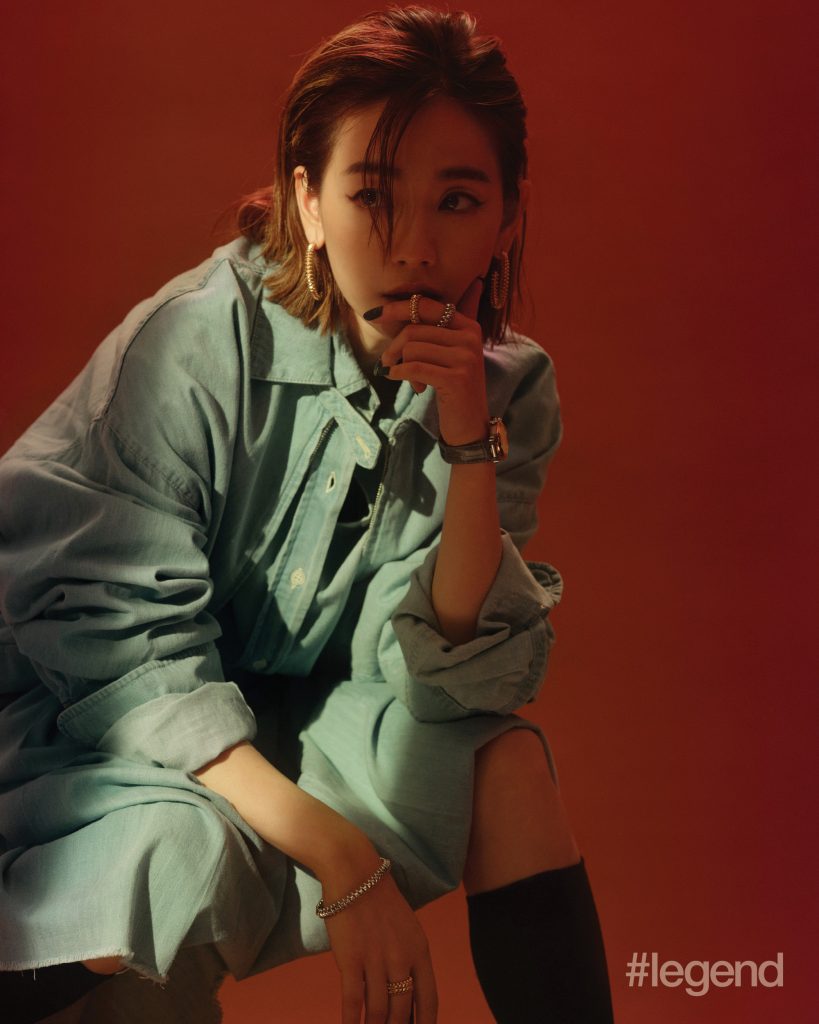 那這是好事還是壞事?
我不知道。這就是演戲的魅力和神奇之處。有些演員可能有驚人的演技,但觀眾可能不喜歡——也許是因為像觀眾不喜歡演員的笑容這種小事,又或者觀眾無法將自己代入演員的角色。
那麼你如何克服這個問題呢?
我不知道。如果你問我我在《海關戰線》中做得如何,我不知道。但我覺得如果導演說可以,那就可以了。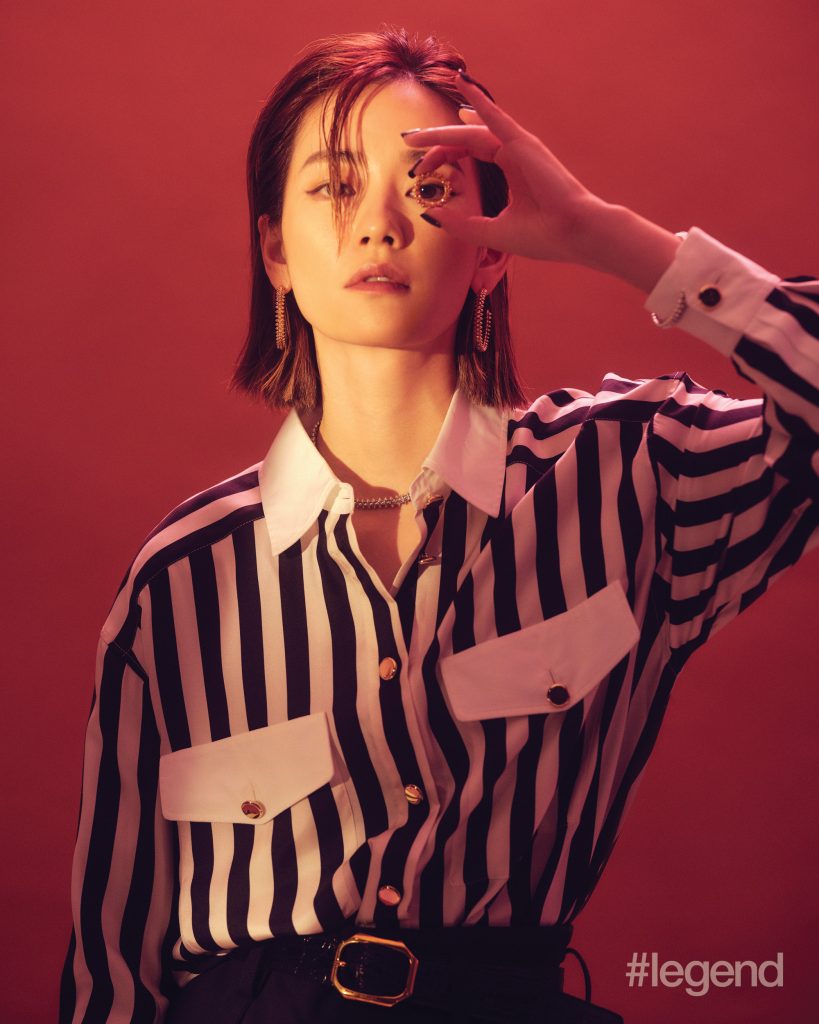 你現在對這個行業有什麼看法?
很多人喜歡把這個行業單列出來,他們認為這個行業很有魅力,但它實際上就像其他行業一樣,有一些潛在的規則。有些人因為有關係而得到工作,或在工作中過得更容易,有些人有天賦,有些人沒有。你在其他行業看到的很多東西,娛樂圈也有。有人的地方就有問題,這個行業並不特別。
誰是你的#legend傳奇人物?
必須要說出一個人的名字嗎?我想不到。我無數次問自己這個問題。很多人問我誰是我的傳奇人物。當我年輕的時候,我可以說出很多人的名字。可能是那些很會表演的人或者是擅長唱歌的人,所有這些人都是。但後來隨著時間的推移,我開始問自己什麼是傳奇?我曾經想成為其他人的傳奇,但現在我認為我的傳奇人物不應該是某個人,而更像是某一類人。那些在危險情況下為他人挺身而出的人——他們是我的傳奇人物。我常看著現在的新聞並問自己:「如果是我在那種情況下,我會不會做和他或她相同的事情?」 這就是為什麼我認為那些勇敢的人是我的傳奇人物。
In this Story: Uncategorized