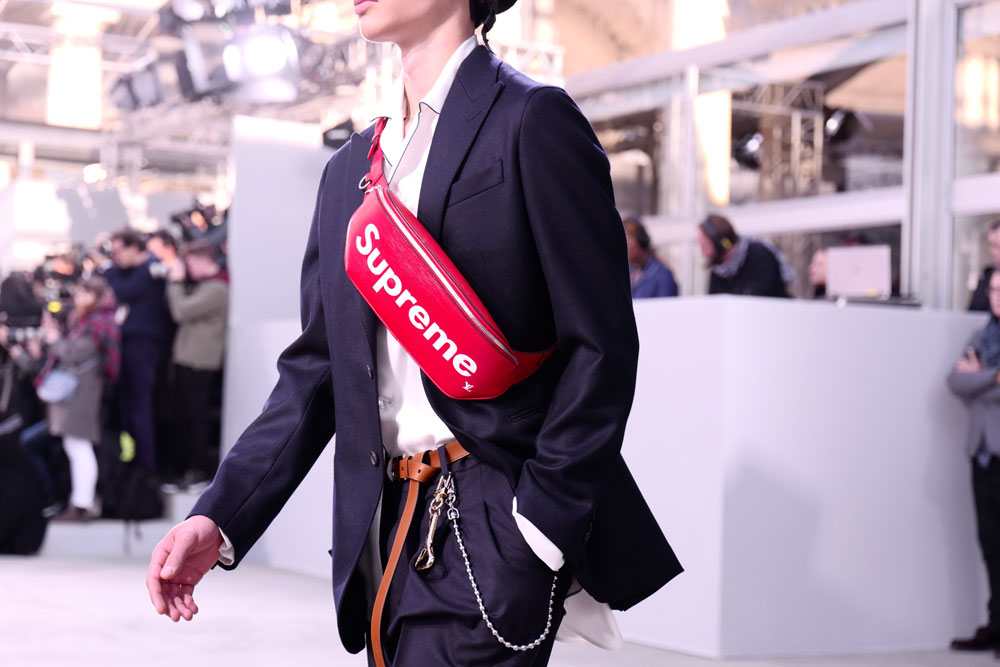 The much anticipated Louis Vuitton x Supreme collaboration is finally getting a pop-up store, and everybody and their mum is freaking out. The collection was first teased during Men's Fashion Week in Paris last January, and a few items from the show were made available to pre-order.
The full collection, however, had not been released publicly until now. Accessories from the collaboration include bandanas, gloves, belts, shoes, an extensive bag and purse range, and even a baseball bat. The first and only pop-up location confirmed by the two brands is in Bondi Beach, Australia— though fans around the globe are hoping their city will be announced next. The store opens tomorrow, and closes July 13.

Need a refresher on all the looks? We got you covered.

Pop-Up Shop, 95 Roscoe Street, Bondi Beach, NSW 2026, June 30 - July 13, Monday to Sunday 10:00AM – 6:00PM, Thursday until 7:00 PM