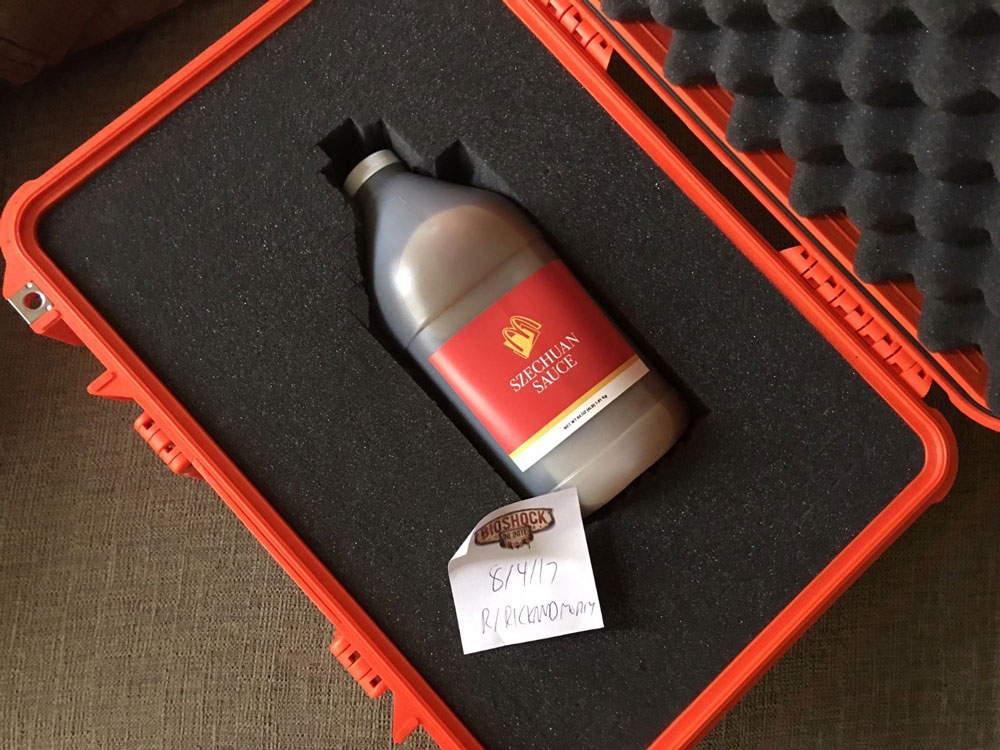 In honour of the hit show Rick & Morty, McDonalds sent out four 64-ounce bottles of their discontinued Szechuan Sauce to show creator Justin Roiland, writer Robert Workman and two lucky others. Workman put his Pelican-encased bottle for auction on eBay and it was just sold for an astounding HK$120,000. That wasn't a typo and you didn't read that wrong.
A bottle of McDonalds Szechuan Sauce just sold on Ebay for HK$120,000.
In an interesting twist, the initial bidder dropped out after they won the auction, but it was swiped up by none other than famous music producer and DJ, deadmau5, who was also conveniently getting married at the time. Hey, if a $HK120,000 bottle of hot sauce doesn't mean true love, then what does?
While it's an obscene amount of money to pay for a bottle of fast food hot sauce, it's good to know that 20% of the proceeds will be heading to Extra Life and Able Gamers, charities that support sick, injured and disabled children.
From KFC's fashion line to Cheetos opening a 'fine dining' popup, one has to wonder if this low-meets-high food trend will ever stop. Well, one thing's for sure—it's not going to happen this week, thanks to our good friends at McDonalds.