There's always a slight thrill when you're showing a friend or visitor a hidden bar in your local hood. Whether it's behind a thick curtain, down an alleyway or up a staircase, Hong Kong is home to plenty speakeasies that are worth searching for, including legendary industrial bar designer Ashley Sutton's Iron Fairies and Ophelia, a bar that poses as a gentleman's umbrella shop and the city's classic whisky bar nestled among Central's famous Graham Street wet market.
Best get discovering:
Foxglove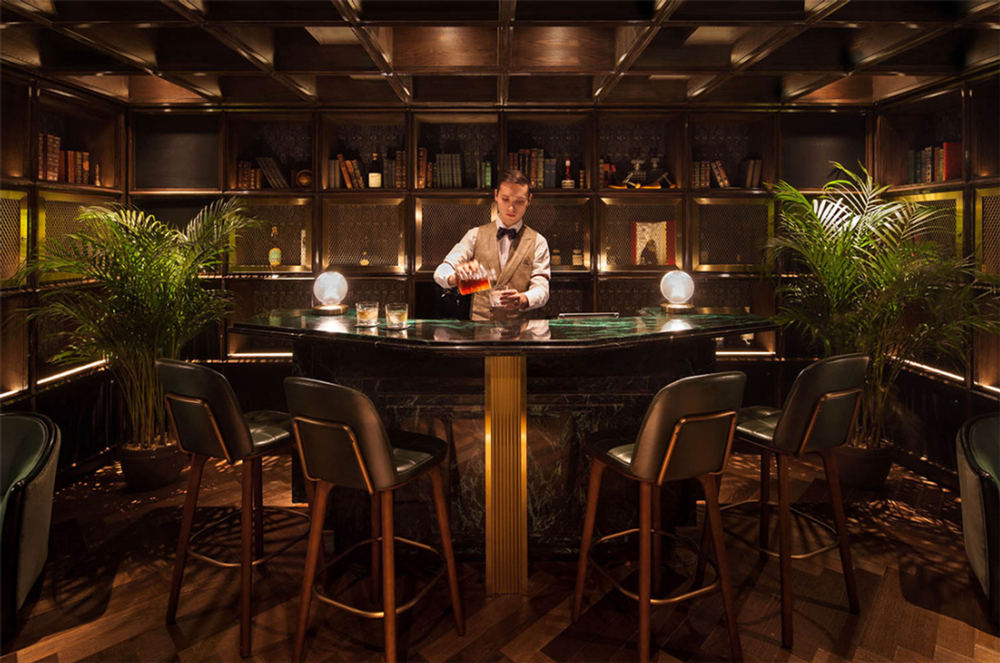 Using the guise of a fancy umbrella boutique on Duddell Street, behind glass display cabinets unveils a secret doorway into one of Hong Kong's swankiest jazz bars, Foxglove. Once inside, you'll be transported back to the 1950's with live jazz music, a fabulous range of European and Japanese cocktails and fine dining. Inspired by a fictitious English explorer, Mr. Frank Minza, this speakeasy is where you go to impress.
Foxglove, G/F, 18 Ice House Street, 6 Duddell St, Central, Hong Kong, +852 2116 8949
foxglovehk.com
Frank's Library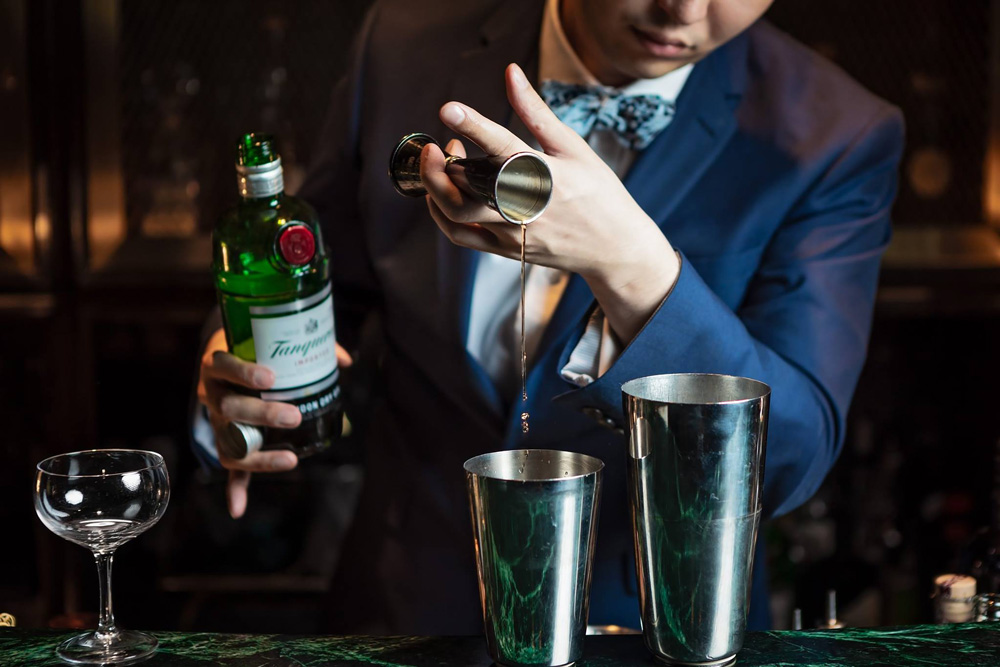 Nestled within Foxglove is a newly-opened secret alcove called Frank's Library. The pop-up jazz-venue serves premium cocktails and spirits put together by infamous mixologist Derek Tsui.
Frank's Library, Foxglove, 18 Ice House Street, Central, Hong Kong
facebook.com/frankslibrary
Stockton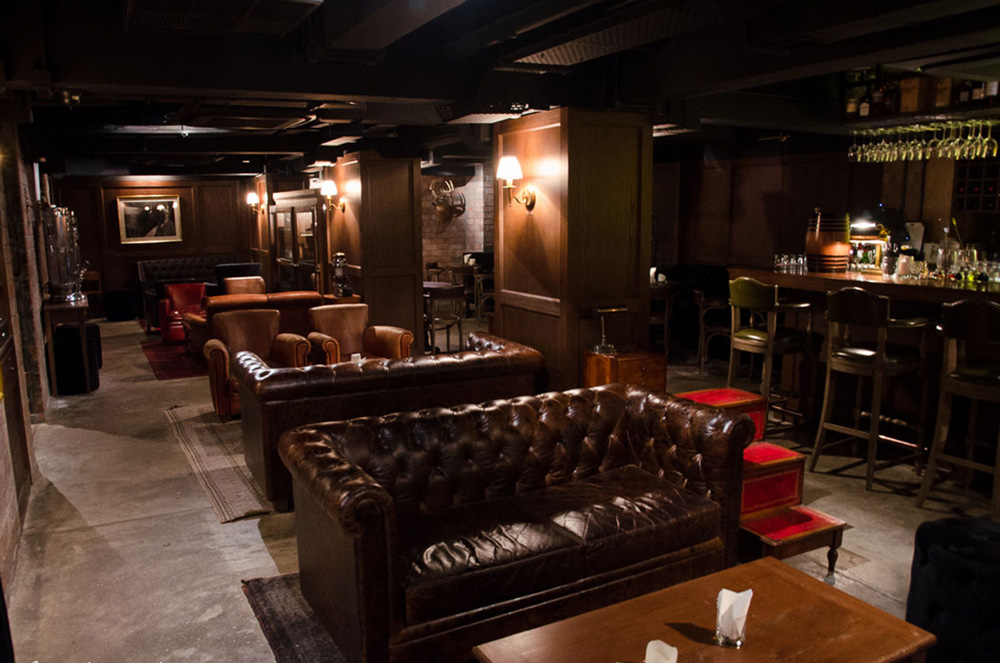 Tucked away down a narrow alleyway off Wyndham Street, Stockton is a dark and broody Whiskey bar filled with hard liquor and dreamy cocktails. This hidden bar takes us back to traditional gentlemen's clubs with rich vintage furniture and dim lighting that to help to set the dramatic mood. Aside from their impressive selection of cocktails, Stockton is also home to a hidden cigar room and serves up some of the best scotch eggs and sticky toffee pudding in town.
Stockton, 32 Wyndham Street, Central, Hong Kong, +852 2565 5268
stockton.com.hk
001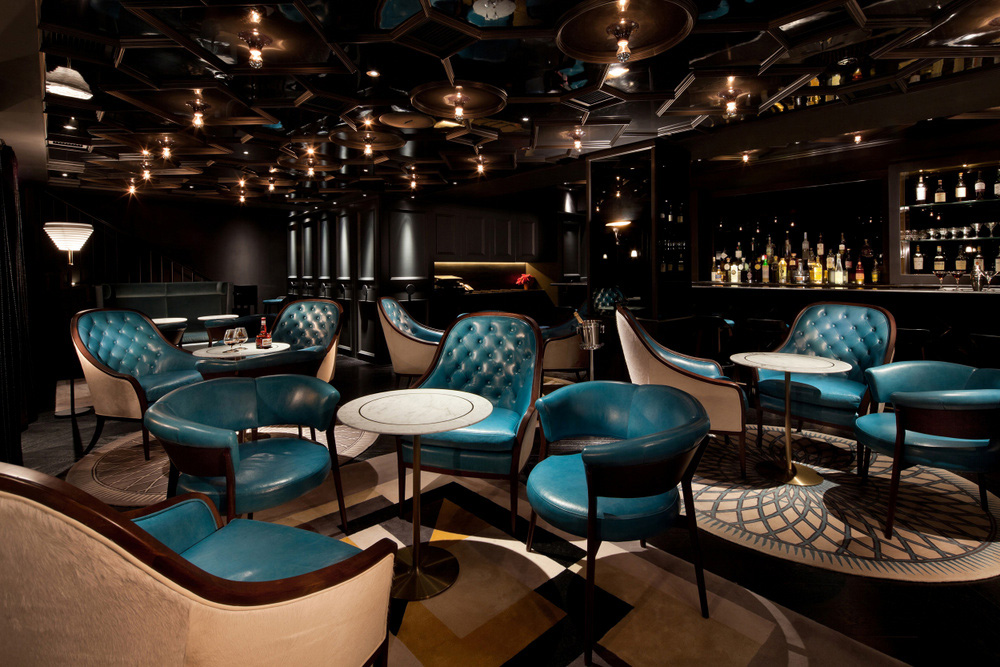 Known for making some of the best cocktails in town (and for their grilled cheese), 001 is definitely one of Hong Kong's OG hidden bars. Located behind a wet market stall, looking for a small button to get in.
001, 97 Wellington Street, Central, Hong Kong
facebook.com
Dr. Fern's Gin Parlour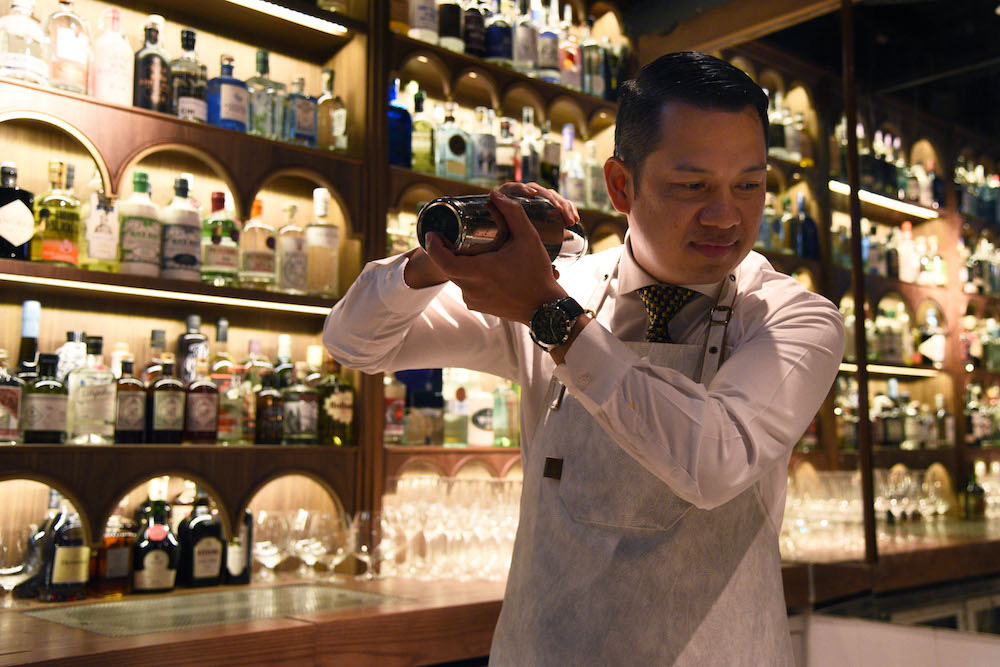 Anyone feeling a little under the weather? Dr. Fern's Gin Parlour will sort you out. After dedicating most of his life to study botanicals, he has created a 20-page drinks menu filled with original concoctions of gin from all around the world, featuring fresh local herbs. This spot is an absolute must for gin lovers.
Dr. Fern's Gin Parlour, Shop B31A, First Basement Floor, Landmark Atrium, 15 Queen's Road Central, Hong Kong, +852 2111 9449
drfernshk.com
Djiboutti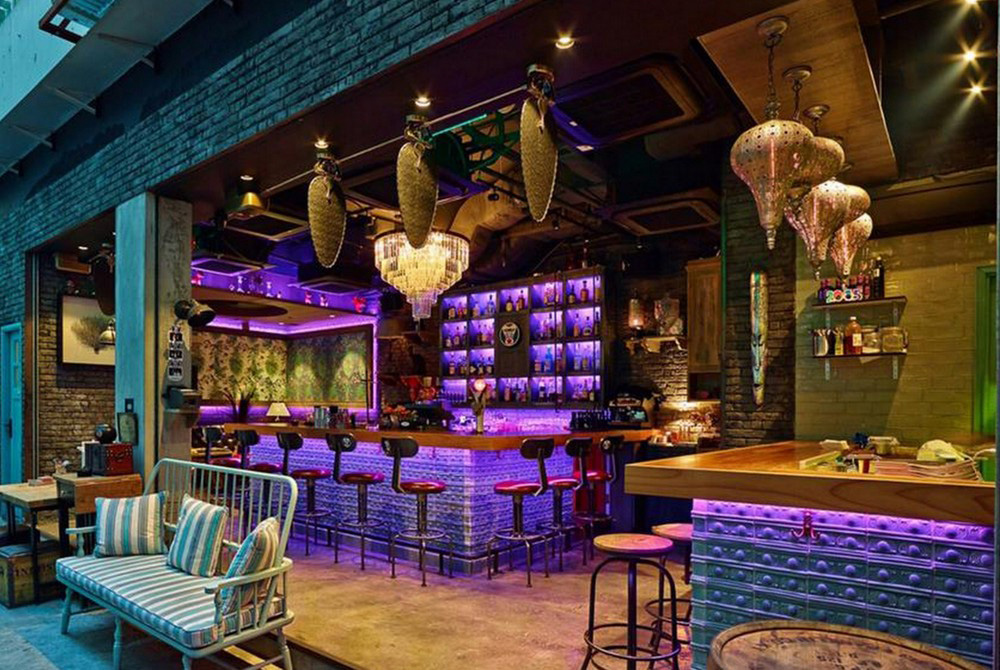 Need a new after-work place for happy hour? Relax and unwind at this cool, non-descript hangout. Aside from its funky design and interiors, Djiboutti also serves up delicious Middle Eastern fare such as homemade dips, Morrocan flatbread, halloumi and grilled skewers.
Dijboutii, G/F, 2 Landale Street, Wan Chai, Hong Kong
facebook.com/Djibouttisanctuary
Feather Boa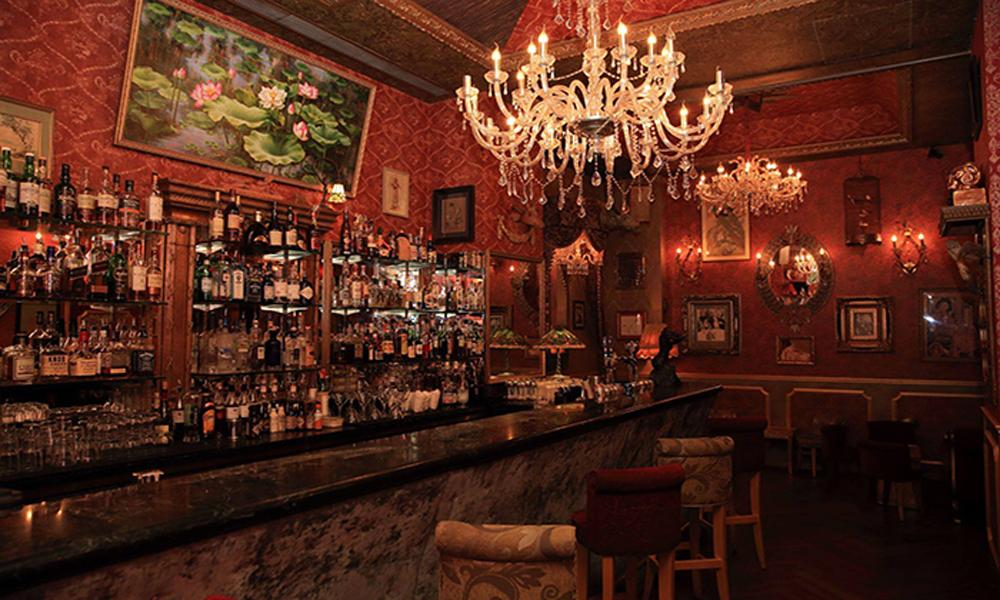 Hidden behind a thick velvet curtain, this French inspired speakeasy is often packed to the brim. The Parisian-inspired bar is a member's club, but don't fret as you can go early or with friends who are members. It's widely known for their signature strawberry daiquiris.
Feather Boa, G/F, 38 Staunton Street, Soho, Central, Hong Kong, +852 2857 2586
Ping Pong 129 Gintoria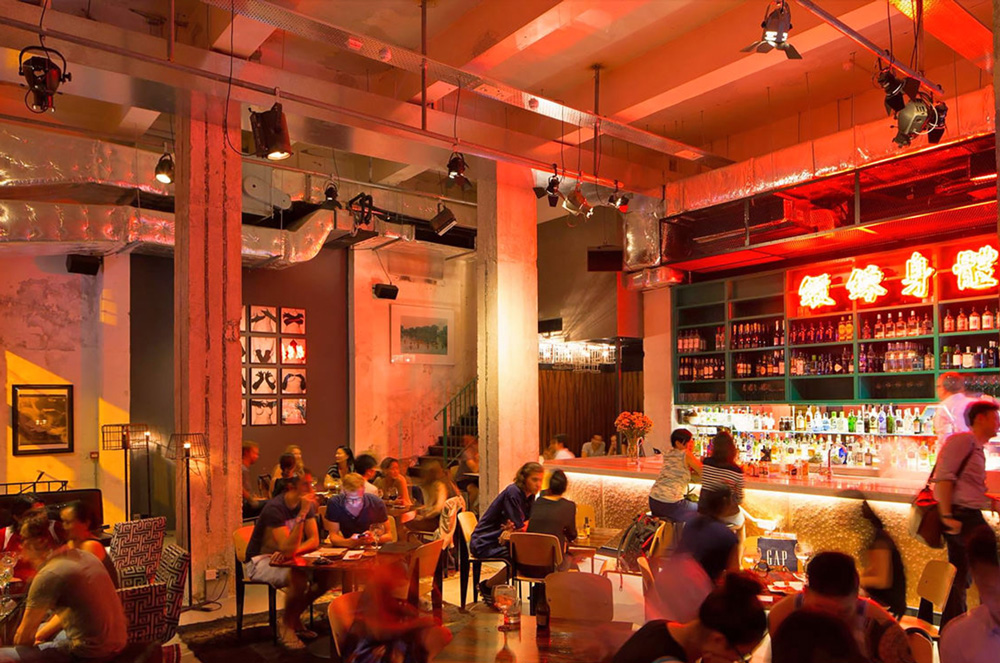 If you're ever wandering the streets of Sai Ying Pun, venture through the gloomy-looking red door to discover a gin-infused wonderland. This old ping pong supply store has been transformed into a Spanish G&T bar. The spacious basement is filled with giant chic leather couches, rug-draped floors and iconic Hong Kong lights.
Ping Pong 129 Gintoria, 129 Second St, Nam Cheong House, Sai Ying Pun, Hong Kong
pingpong129.com
Please Don't Tell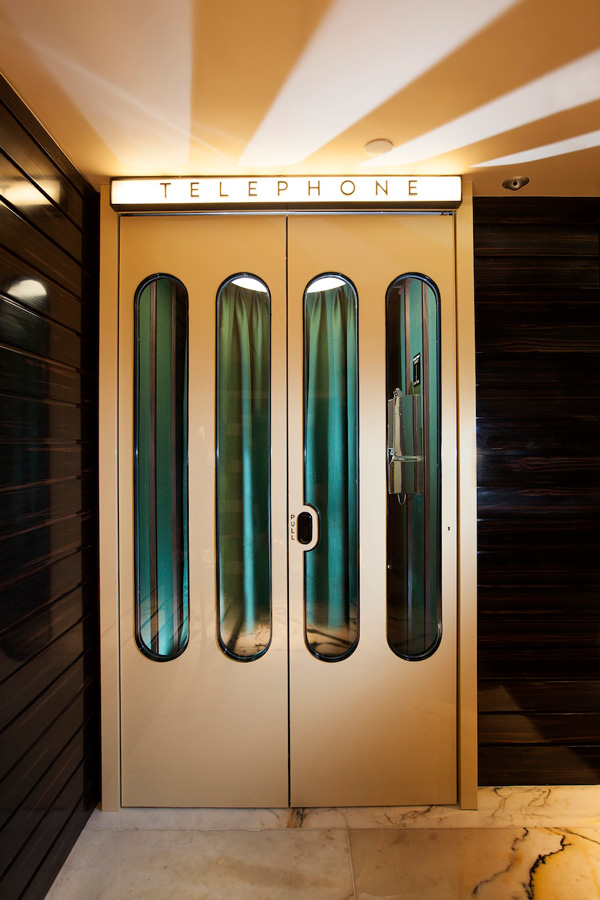 A sister venture of one of New York City's most iconic speakeasies, this bar lies above the MO Bar at the Landmark Mandarin Oriental in Central. Dial your way into the playful bar filled and enjoy an exclusive menu of 15 cocktails, including ones that were crafted exclusively for Hong Kong. How can this be a bar from NYC without its iconic snacks? Don't miss out on their gourmet hot dogs and tater tots.
PDT (Please Don't Tell),The Landmark, 15 Queen's Road Central
mandarinoriental.com/hong-kong/the-landmark
The Old Man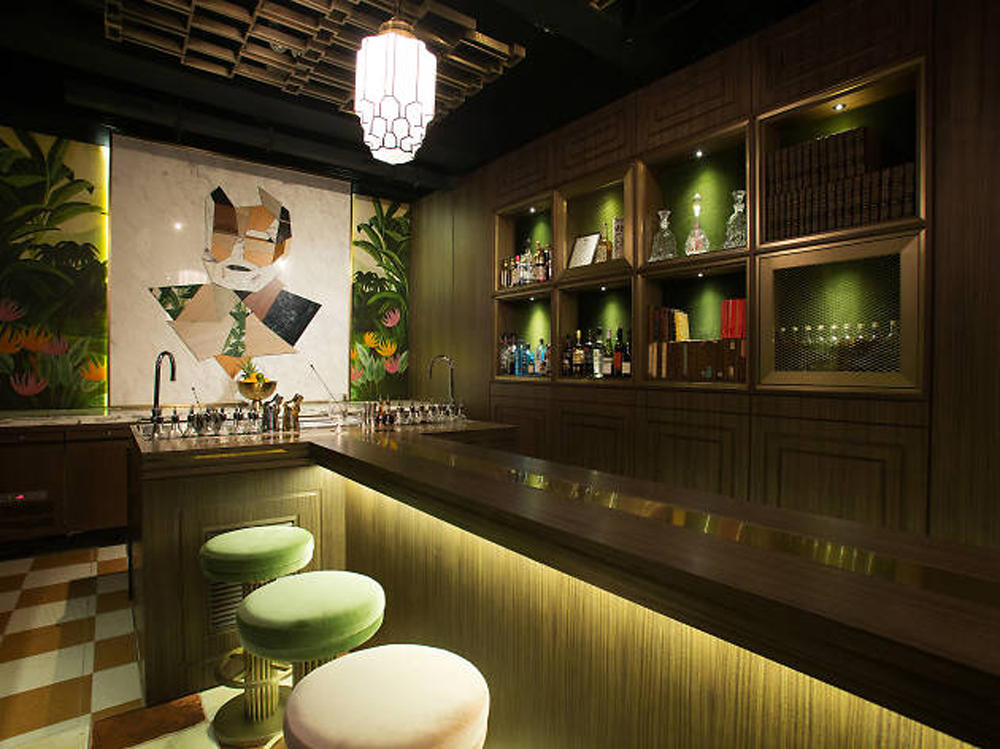 Hidden away down an alleyway off Aberdeen Street, this speakeasy is inspired by Ernest Hemingway's The Old Man and the Sea. Backed by one of Asia's top bartenders, Agung Parbowo libations on offer range from rosemary-infused Pisco to a gin and Cointreau-infused White Lady. The Old Man screams sophistication and this trendy spot is constantly packed with Hong Kong's most experienced drinkers.
The Old Man, Lower Ground Floor, 37 Aberdeen Street, Central, Hong Kong, +852 2703 1899
theoldmanhk.com
Employees Only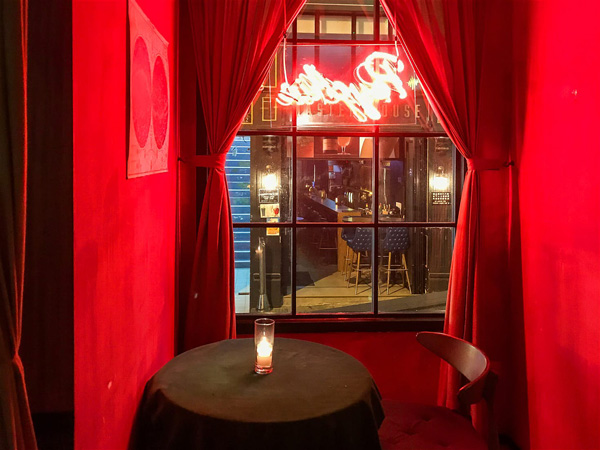 Another New York import is Employees Only. Look for a neon red "Psychic" sign in Lan Kwai Fong to find this swanky gem. This sophisticated bar has bartenders serving at the speed of lighting - they can make four cocktails in just under a minute! While they're famous for their cocktails, don't miss out on their food - we love the baked macaroni and cheese with truffle and lobster, hand-cut steak tartare and fresh oysters.
Employees Only, 19 Lan Kwai Fong, Central, Hong Kong, +852 2468 2755
employeesonlyhk.com
Iron Fairies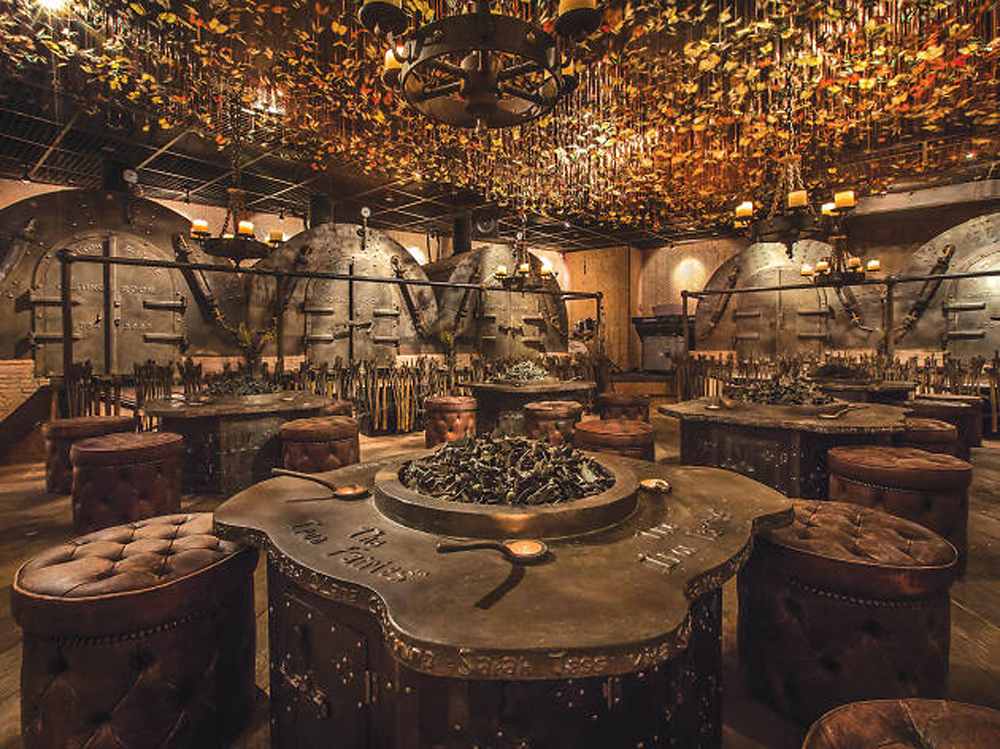 Decorated with 10,000 butterflies hanging from the ceiling, Iron Fairies is definitely a place you'll want to visit. Much like its Bangkok counterpart, the bar is fashioned like an iron ore mine with Ashley Sutton's fairy figurines scattered around the place, making it both a mysterious and magical place to be for a night out. They frequently have live music nights as well as a comprehensive dining menu.
Iron Fairies, LG, Chinachem Hollywood Centre, 1-13 Hollywood Road, Central
diningconcepts.com/restaurants/Iron-Fairies
Ophelia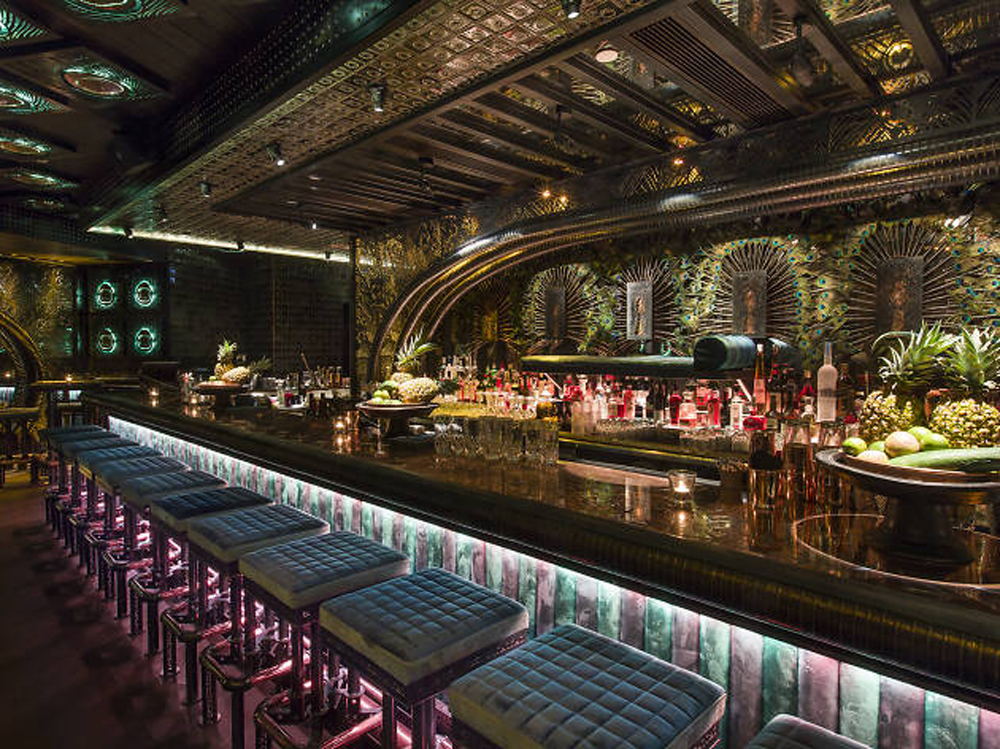 If you appreciate theatrics and lavish exotic birds, Ophelia is the place to be! Also designed by Ashley Sutton, this speakeasy bar is inspired by the opium dens in Hong Kong from the 19th century. This bar invites you to pose with giant birdcages and swings as you sip one of their signature cocktails.
Ophelia, Shop 41A, 1/F The Avenue, Lee Tung Avenue, 200 Queen's Road East, Wan Chai, Hong Kong, +852 2520 1117
ophelia.com.hk