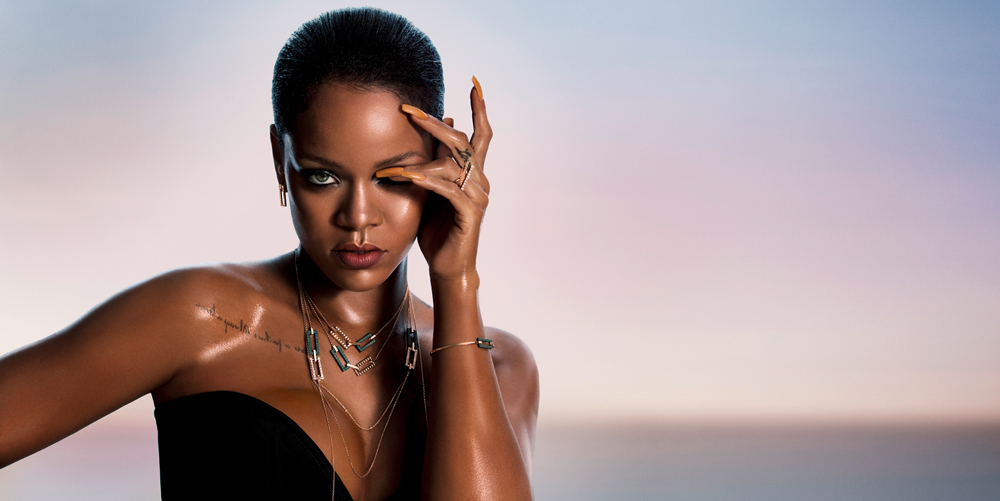 The luxury Swiss jewel and watch Maison, Chopard, has announced an unlikely collaboration with singer and fashion maven Rihanna.

Working closely with the House's co-president and creative director, Caroline Scheufele, Rihana was able to create two separate lines of jewellery that both capture her bold and vivacious personality. Partially inspired by the singer's tropical home in the Barbados, the Rihanna ♥ Chopard Haute Joaillerie Collection will debut in May, to coincide with ​Festival de Cannes Rihanna ♥ Chopard Joaillerie​,
"You can feel her unstoppable energy, strong creativity, and inherent sense of design in every piece," says Scheufele. "With her unique style, she redefines the way people see and wear jewelry."

This is not Rihanna's first foray into design, the multi-talented magnate has previously created a line of sunglasses and shoes, in addition to being the women's creative director for Puma.
For more information, see the official Chopard site.