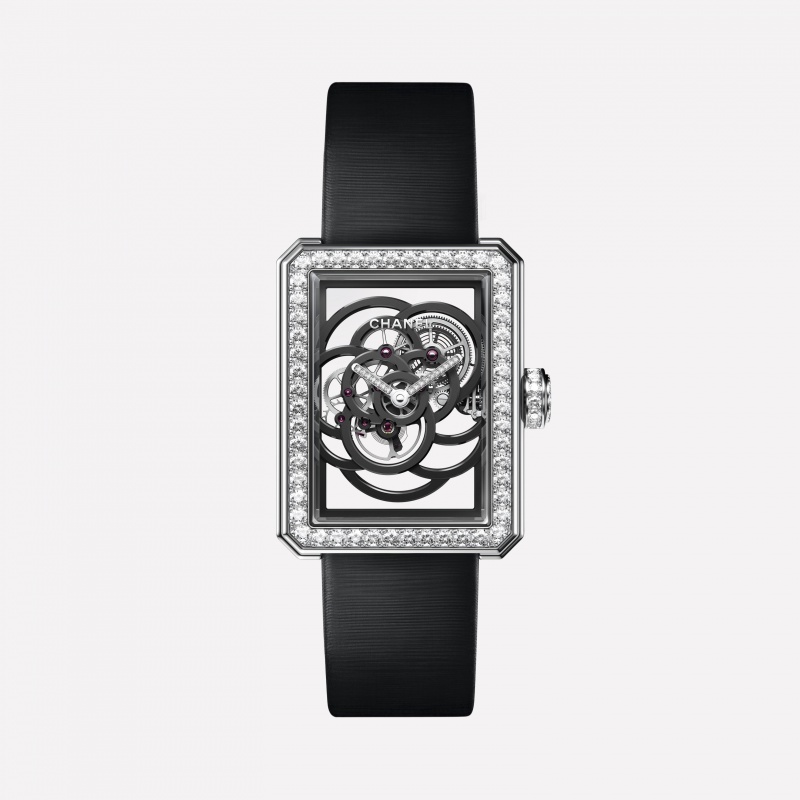 ​Marking the 30th anniversary of their Première watch, Chanel celebrates the emblematic icon by presenting the Première Camélia Skeleton. The piece features the second ever in-house movement by Chanel— the Calibre 2, in which its geometry is inspired by the shape of a Camellia flower. Being a skeleton watch, you can see the unique and intricate movements that you won't find anywhere else. There is optional gem-setting and three variants, differing in straps and diamonds. The watch's case is also inspired by their iconic perfume bottles.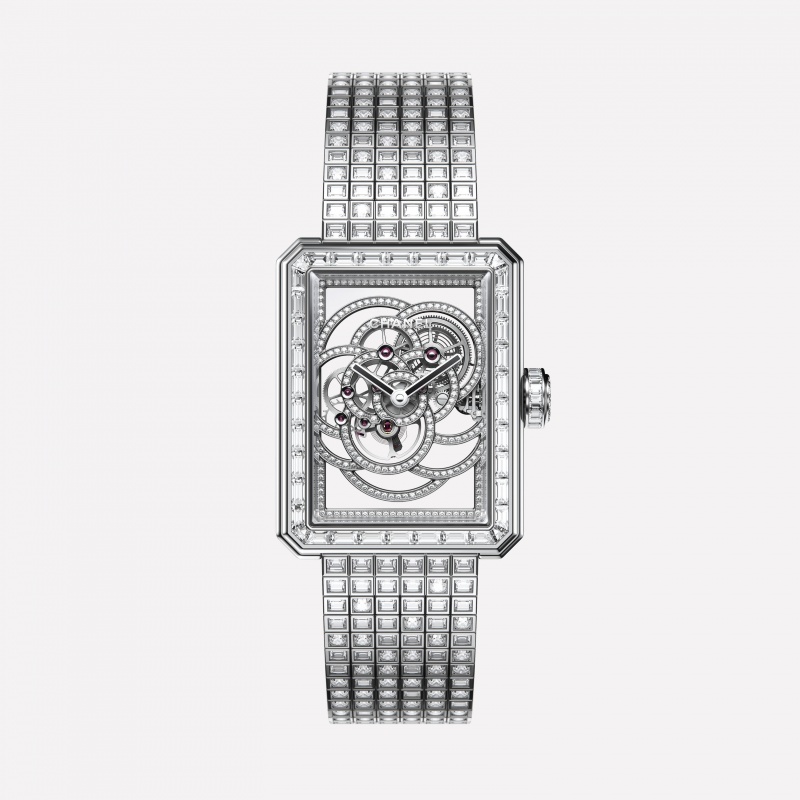 It's common that watch enthusiasts dismiss watches by fashion brands (i.e "fashion watches") for its lack of regard towards complications, movements, and craftsmanship. However, Chanel sets itself apart by taking horology very seriously. Last year, the maison launched the Chanel Monsieur watch to great acclaim.
If you ever were a fan of Disney growing up, there's a likely chance that you've seen (or owned) one of the watches with ​Mickey Mouse using his arms as clock hands (You might've seen this if you own an Apple Watch).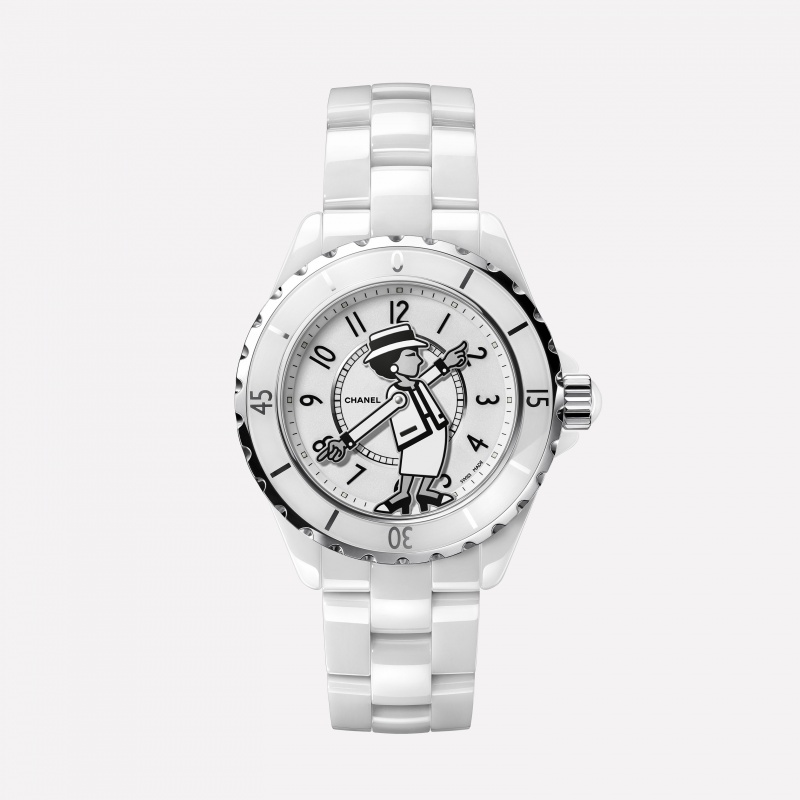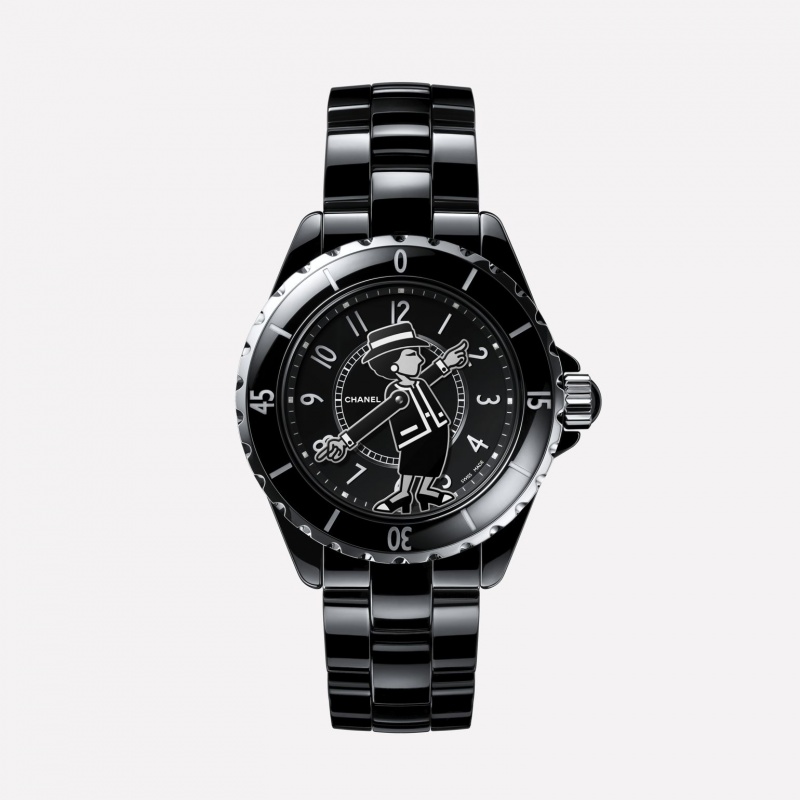 In Baselworld 2017, Chanel has introduced new variants of the J12, specifically the one pictured above being the Mademoiselle Chanel J12. It features Coco Chanel wearing her iconic bowler hat and tweed suit in black or white, with her arms indicating hours and minutes.
Check out the full roundup of Chanel at Baselworld 2017 ​here.