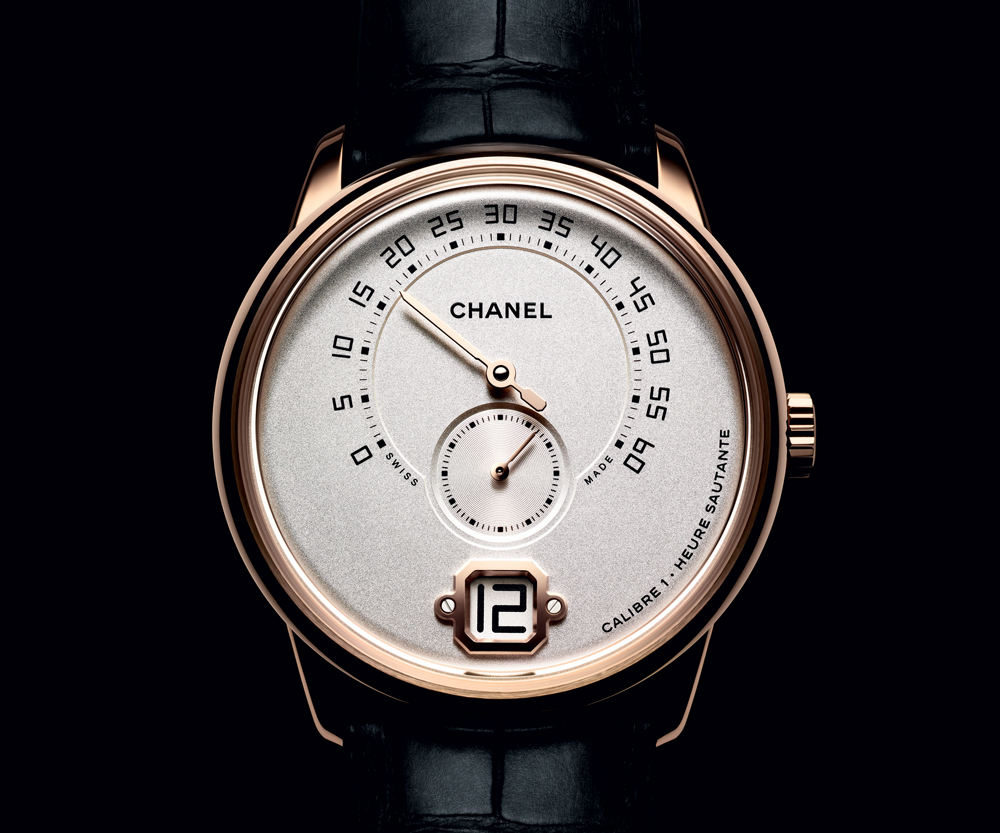 ​One of the most exciting releases at Baselworld this year came from an unlikely quarter.
Chanel, the iconic maison known largely for its contributions to high fashion, made clear its intent to take on the mantle of high horology by dropping a men's watch featuring a movement developed in house.
And that movement is really where things start to get interesting, because we're not talking about a straightforward three-hand, centre-seconds configuration. The Monsieur de Chanel boasts the Calibre 1, a jumping-hour, retrograde-minute double whammy powered by twin barrels yielding three days of reserve. Needless to say, it's not something currently offered on the market.
For such a technical feat, Chanel partnered with Romain Gauthier, the independent watchmaker known for pieces like the Logical One, which won the Grand Prix d'Horlogerie de Genève men's complications prize in 2013. The pick of collaborator is a statement in itself: Chanel certainly could've gone another route and developed a more commonplace movement, but that it chose a manufacture known for challenging conventions speaks volumes about the brand's ambitions.
Now, back to that "in house" label, which remains contentious within horological circles. Some argue the phrase should be reserved for manufactures that cultivate movements purely within their own teams, over years and decades of refining a house style. Others see the moniker as being defined by a brand's effort to produce something original, regardless of the source of consultation, and Chanel certainly hits the mark in this regard.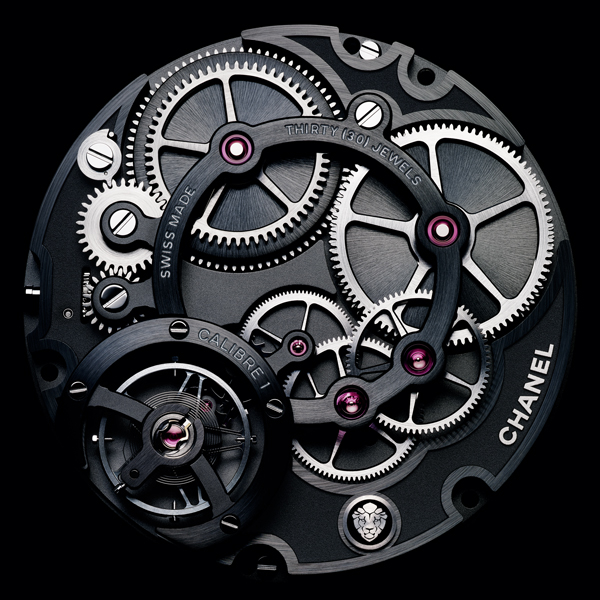 Perhaps the more interesting question is not whether a movement is "in house," but how a watchmaker integrates outside help to form its own identity. It's refreshing to see luxury brands look for expertise in the right places as they figure out their long-term horological approach rather than simply outsource their mechanics altogether. (Of course there's nothing wrong with the latter, just that the former offers more interest as far as horological study is concerned.)
Chopard and Hermès are insightful case studies in recent years, each taking after Michel Parmigiani and Vaucher, respectively. Whether or not the two houses are quite "there" in terms of a horological philosophy is debatable, but at least they're engaging in experiments that have made the market that more vibrant.
With the Monsieur de Chanel, the maison has married its strong design heritage and an aspiration for high horology. The front and back are studies in this unity of contrasts: a clean dial, typeface especially developed for the piece and a demure 40-mm casing, coexisting with an unusual orbital movement architecture that highlights the gear work (it's notable that the inaugural Calibre 1 is a manually wound movement that conspicuously lacks a rotor, which would have obscured the back view).
The release is an encouraging step for Chanel to be taking. Impressive as this piece is aesthetically and mechanically, it's even more exciting to consider what it represents in the grand scheme of the brand's horological vision. Chanel will be producing 300 units of the Calibre 1 in 2016, and conservative as that number is, the hope is that the project paves the way for more accessible pieces, not to mention further mechanical innovation, down the line.