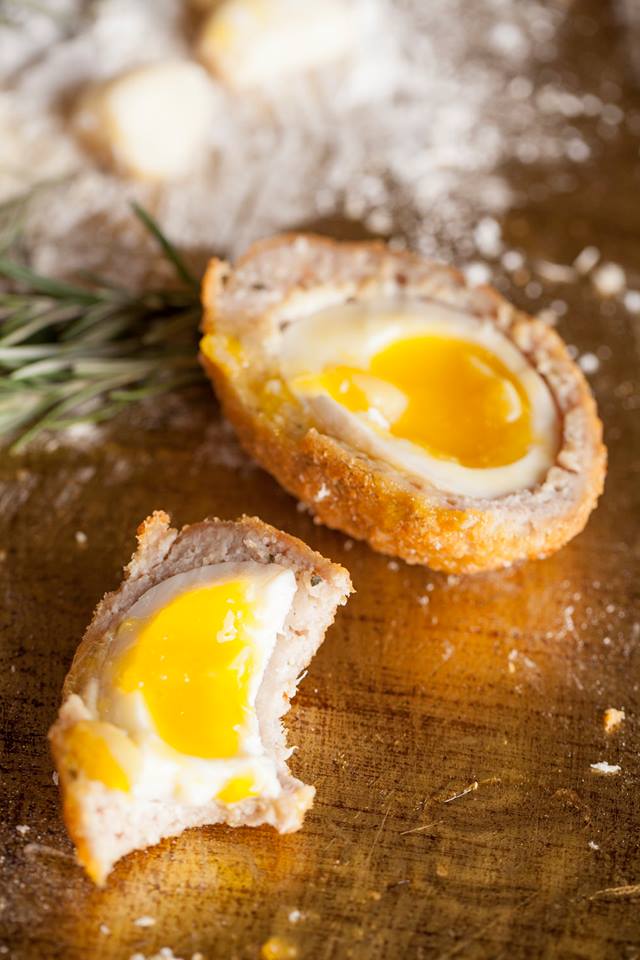 Inspired by chef Paddy McDermott and the Scotch egg he made out of a ham sandwich from 7/11 as part of our new convenience store challenge video series, we decided to put together a list of our favourite scotch eggs in Hong Kong.
Never had one? You're missing out. Tricky to get right, Scotch eggs are a British gastropub staple that consists of a runny soft-boiled egg encased in sausage and coated in breadcrumbs.
The Butchers Club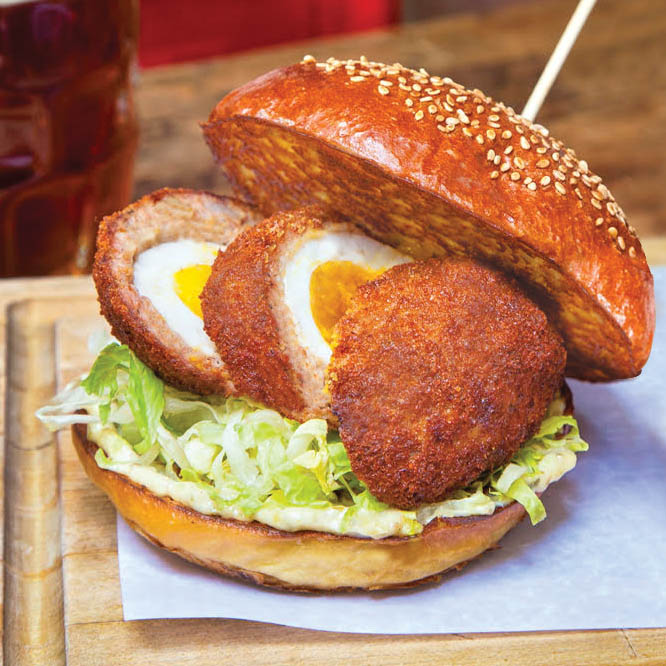 This Easter, The Butchers Club are bringing us a Scotch 'Easter' Egg Burger. Sandwiched between a toasted brioche bun lies a golden soft-boiled organic Scotch egg made with Irish pork sausage. This is paired with a bacon and red onion jam and crisp iceberg lettuce.
Available from 26 March until 6 April at all The Butchers Club Burger venues in Central, Wan Chai, Tsim Sha Tsui and Quarry Bay.
The Globe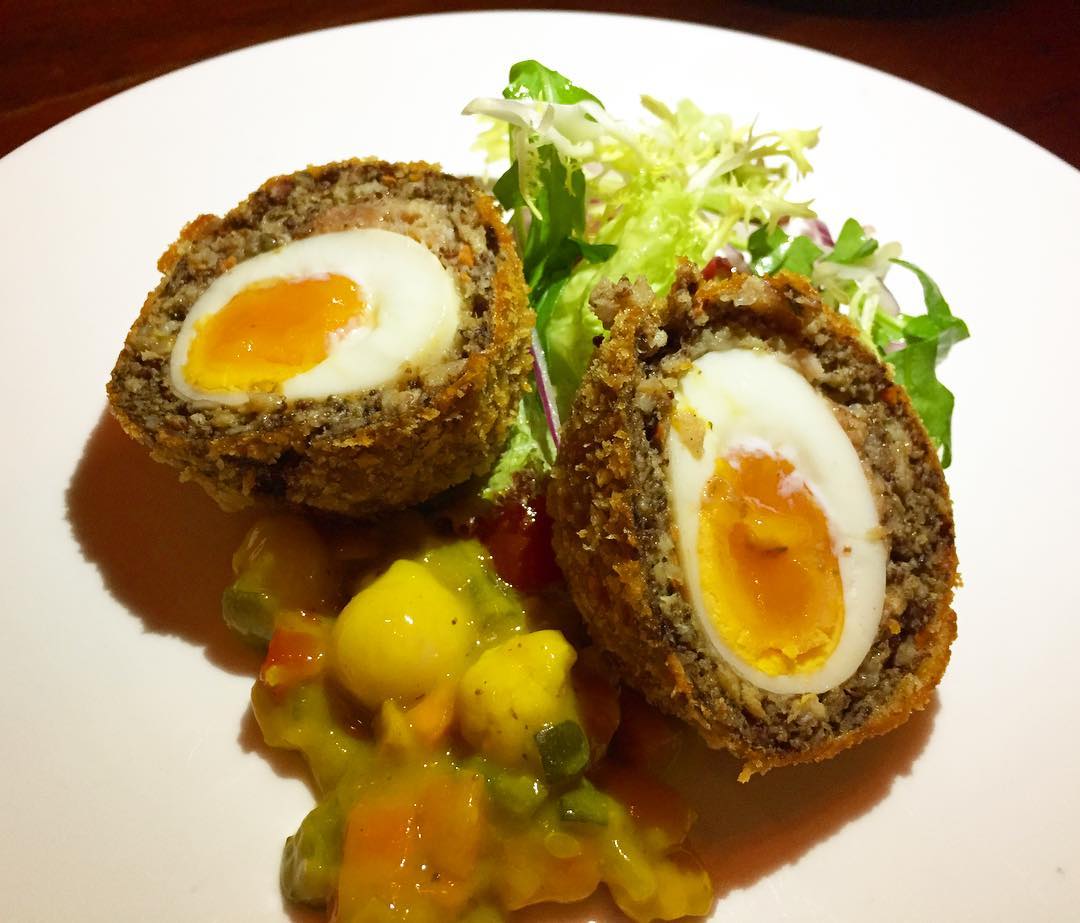 Famous for their seasonal pie and mash specials, veggie bean burger and other pub classics, The Globe is the ultimate place to go for home comforts. Whether you're there for dinner or just a few pints at the bar, make sure you order their English Pork & Black Pudding Scotch Egg with piccalilli puree and a watercress salad. Oh and if you fancy dessert – they serve the best sticky toffee pudding and banoffee pie.
The Globe, Garley Building, 45-53 Graham Street, Central, +852 2543 1941, theglobe.com.hk
Stockton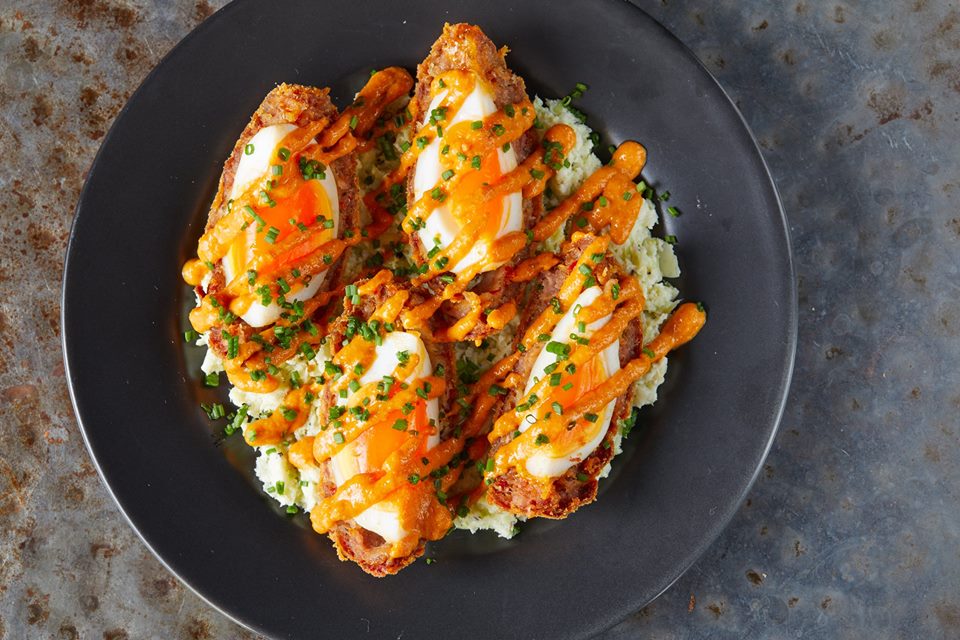 Stockon is not exactly the first place you think of for dinner but it's actually quite a cute and intimate date spot. Its hidden location, dim lighting and plush furnishing make it a great place for a few cocktails and plates to share. Their version of the Scotch egg is made with a richer duck egg and spicy chorizo sausage. It's served with paprika aioli to bring out the smokiness of the chorizo and apple green cabbage for balance.
Stockton, 32 Wyndham Street, Central, Hong Kong, +852 2565 5268, stockon.com.hk
Beef & Liberty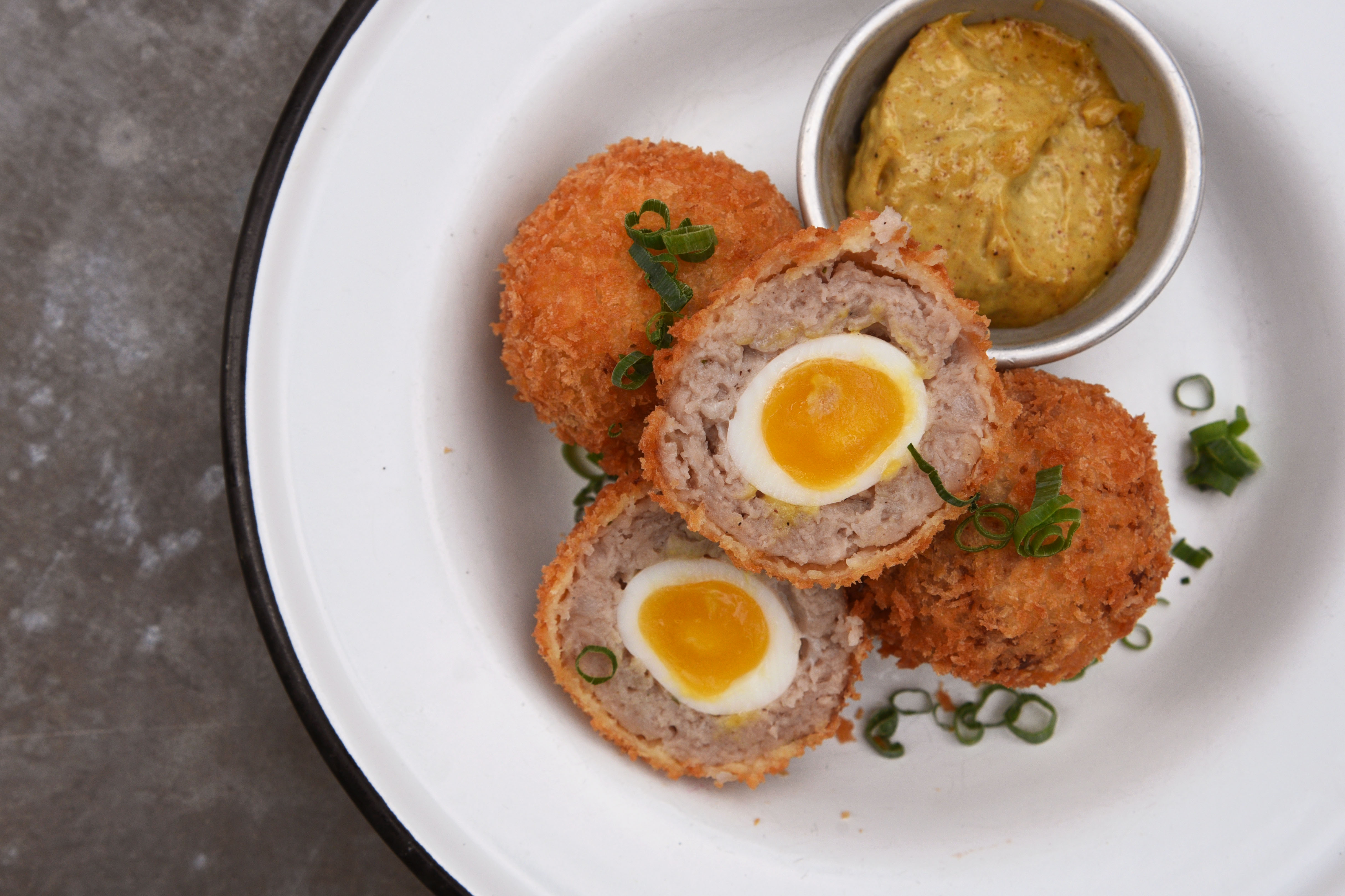 Available as part of Beef & Liberty's special side menu at brunch, Beef & Liberty does their Scotch eggs using quail eggs accompanied by a creamy, curry-inspired dip. Crispy on the outside but not too heavily coated, Beef & Liberty's Scotch eggs get the sausage to egg ratio just right.
At all Beef & Liberty outlets in Wan Chai, Lan Kwai Fong and Stanley.
Yardbird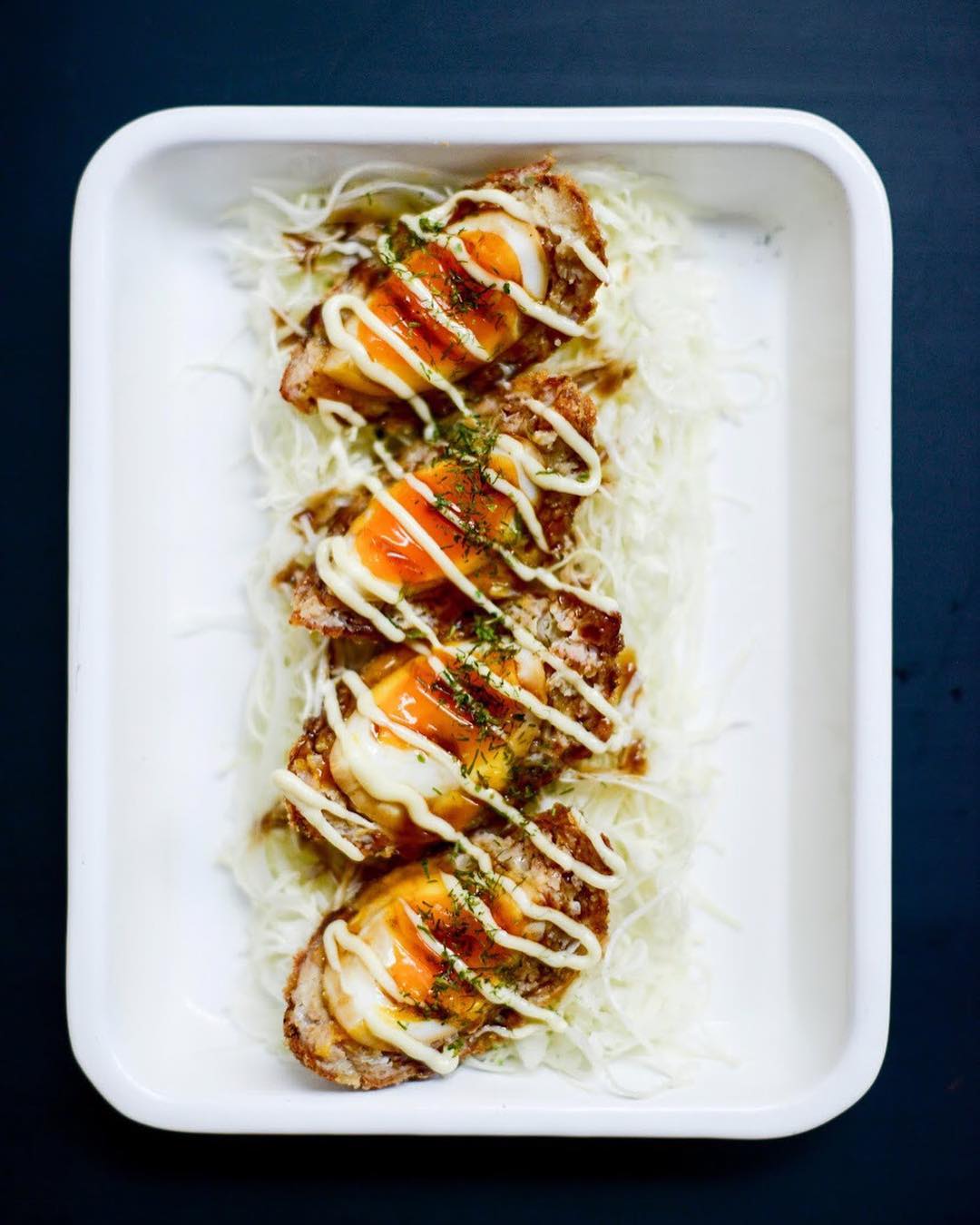 Aside from the yakitori and corn tempura (which are the non-negotiable items to order by the way), Yardbird's Scotch Egg is a must-try. Their Japanese-take on the Scotch egg uses chicken meat (of course) instead of the usual pork sausage and is topped with tonkatsu Sauce, Kewpie mayo and aonori.
Yardbird, 154-158 Wing Lok Street, Sheung Wan, Hong Kong, +852 2547 9273, yardbirdrestaurant.com
Ham & Sherry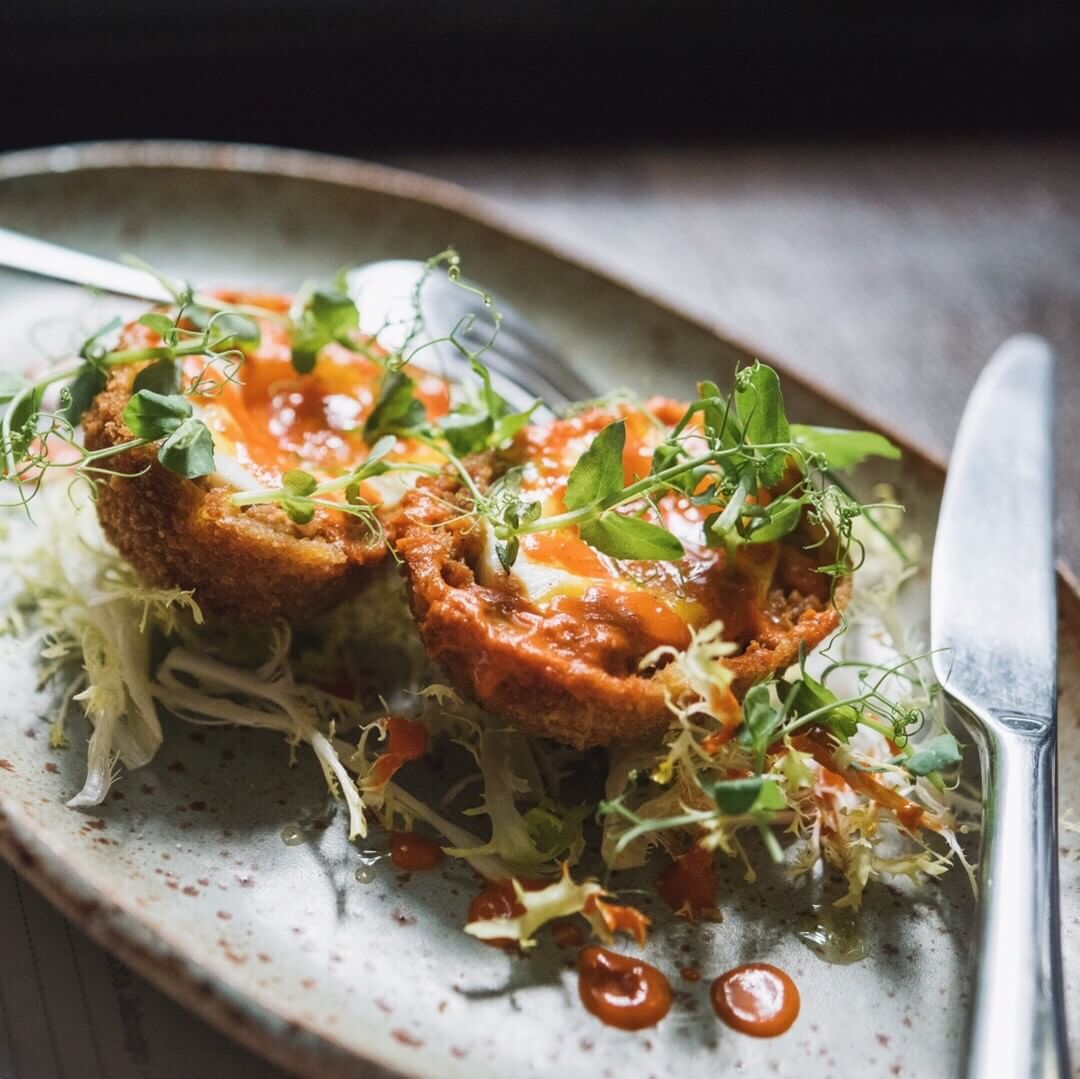 For weekend brunch, Ham & Sherry serves up a hearty Scotch egg with a Spanish twist. This one uses chorizo sausage as well and is paired with a piquillo pepper sauce – sweet, salty and blending perfectly with the yolk.
Ham & Sherry, 1-7 Ship Street, Wan Chai, Hong Kong, +852 2555 0628, hamandsherry.hk
Kasa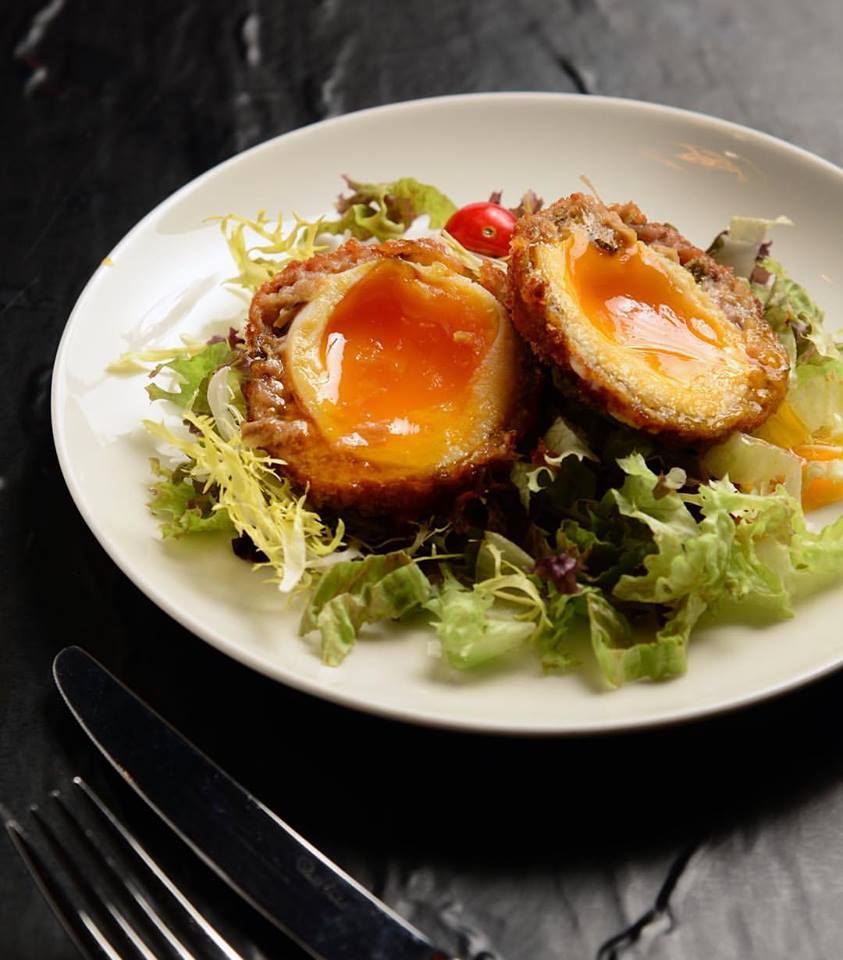 Don't judge but the casing for Kasa's Scotch egg is a mix of minced pork and steamed preserved vegetables which is then bread crumbed and deep-fried. Lighter than most version, it's a little hard to discern the vegetable taste but is still a solid contender.
Kasa, G/F, 61 Wellington Street, Central, facebook.com/kasahongkong