Stepping up with Christian Louboutin's 'Walk A Mile In My Shoes' collection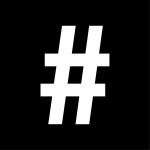 By: Yana Fung
July 20, 2021
A year after Black Lives Matter entered the global consciousness, celebrity power couple Idris Elba and Sabrina Dhowre Elba are joining forces with Christian Louboutin on a new capsule collection to benefit organisations making a difference in their communities.
When George Floyd's murder at the hands of a white police officer rocked the world more than a year ago, the oppression and brutality faced by black people dominated headlines and news reports. Hashtags related to Black Lives Matter trended on social media and Instagram feeds were flooded with an outpouring of support for the movement. Unfortunately, as is often the case with social media, once a topic drops off the trending page, the conversation around it typically drops off as well.
But for actor Idris Elba and wife Sabrina Dhowre Elba, an Instagram Live discussion with Black Lives Matter co-founder Opal Tometi in June 2020 was just the beginning. Friend and shoe designer Christian Louboutin happened to be listening in and was so moved that he reached out to the couple to express his appreciation and support. Soon after, the trio came together and created a two-chapter collection dubbed 'Walk a Mile in My Shoes'.
"It's not necessarily about walking a mile in our shoes or Christian's shoes, but instead, thinking about your neighbour or the person next to you who might not have the same equality in life based on such circumstantial things and to just really open up this conversation," explains Dhowre Elba.
Featuring styles showcasing the yellow bird of paradise flower known as Mandela's Gold and the wording "walk a mile in my shoes" – inspired by a visit Elba made to the Martin Luther King Jr memorial in Los Angeles – in Louboutin red script, the collection benefits five non-profit organisations working with vulnerable communities around the world.
Most commonly associated with his eponymous red-soled heels, it seems surprising to see Louboutin step out of the shoebox and into the social activism sphere. "Everyone has a responsibility when it comes to these subjects. In a way, everyone can participate at their own level," he says.
And Louboutin participated at the level he knew best – designing beautiful shoes. "In a sense, I asked myself, how would you like to be remembered? I do not want to be remembered as a designer necessarily, I would rather be remembered as a nice guy who tried to help people when he could."
While surprising to some, the relationship between the Elbas and Louboutin is not one borne purely out of business. "I've been supporting Christian for a long time and he was supporting me long before anyone would send me anything – Christian was one the first who sent me shoes," says Elba.
He and Dhowre Elba met the designer a few years ago and quickly became close friends, sharing similar values and beliefs. "This collection is not a collaboration between two brands with two different universes, it's the reflection of a sincere and strong friendship," says Louboutin.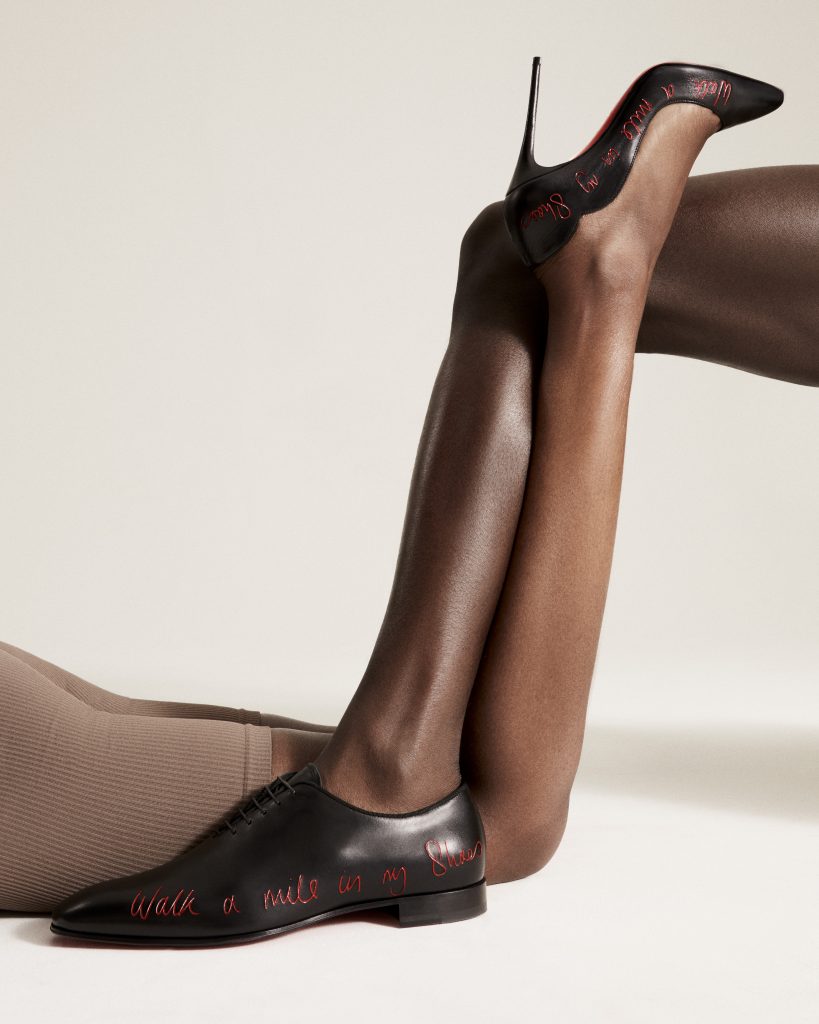 To the trio, this collection carries a message of solidarity and hope – hope for a better future which the Elbas are personally looking to bring about. All proceeds from the Walk a Mile in My Shoes collection will go directly to Purposeful, Immediate Theatre, Gathering for Justice, Somali Hope Foundation and Be Rose International Foundation.
"Planting a seed in the future is a kind of thread in all the organisations we wanted to work with for this project," says Dhowre Elba. "To help the next generation who should not have to grow up facing the same fears and suffering that we all know."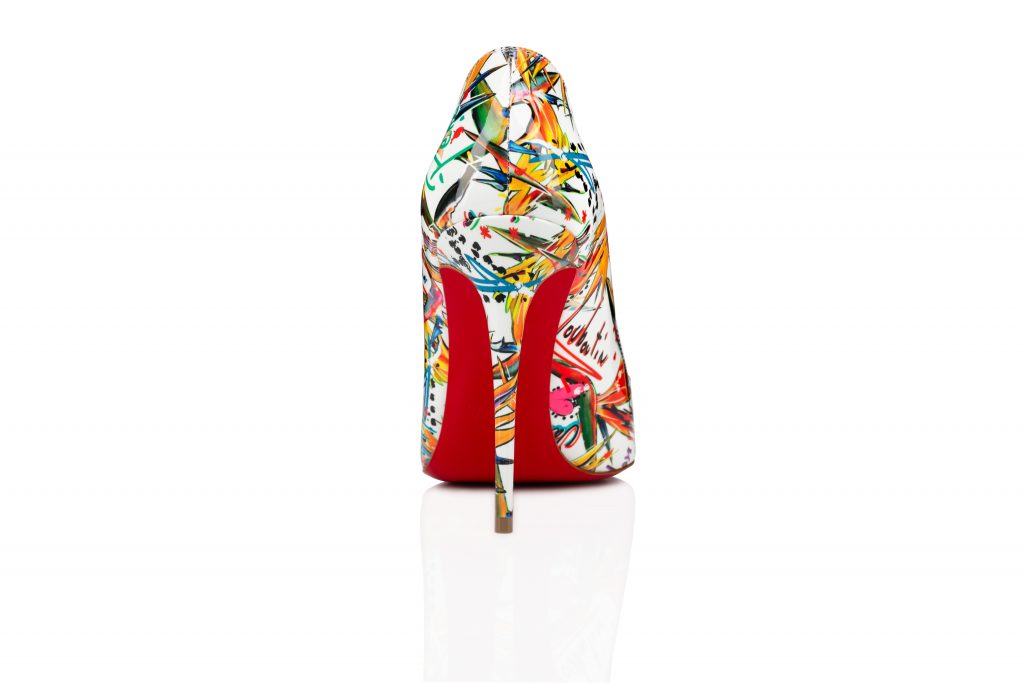 This isn't the couple's first stint using their celebrity clout for good. As UN Goodwill Ambassadors they launched a global coronavirus relief fund to help farmers and rural communities struggling through the pandemic. Dhowre Elba, who grew up in Canada, has been lauded for personally convincing the Canadian government to pledge CA$6 million to the fund. In lieu of a typical flashy and star-studded birthday party, the couple celebrated Elba's birthday by raising money for London's Brixton Soup Kitchen.
"It's about the contribution. Some people can contribute by protesting, some people can contribute by [passing] legislation, some people can contribute by offering money, but the intention of the contribution is what's important," Elba says.
When it comes to the Walk a Mile in My Shoes collection, Elba wants simply to contribute to this moment in time. "The whole intention with this project is to fly a flag and say, 'We're thinking about this, and we want to do something.' Secondly, what's good about this is to utilise this moment and spotlight others, so they can perhaps find some strength in themselves to contribute. It's important to keep talking about it."
See also: Black Lives Matter: Listen and learn with these shows, podcasts and books