Bright young things: Meet Hong Kong's rising cultural powerhouses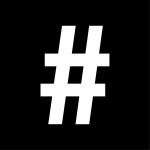 By: Natasha Gillespie-Wong
February 19, 2021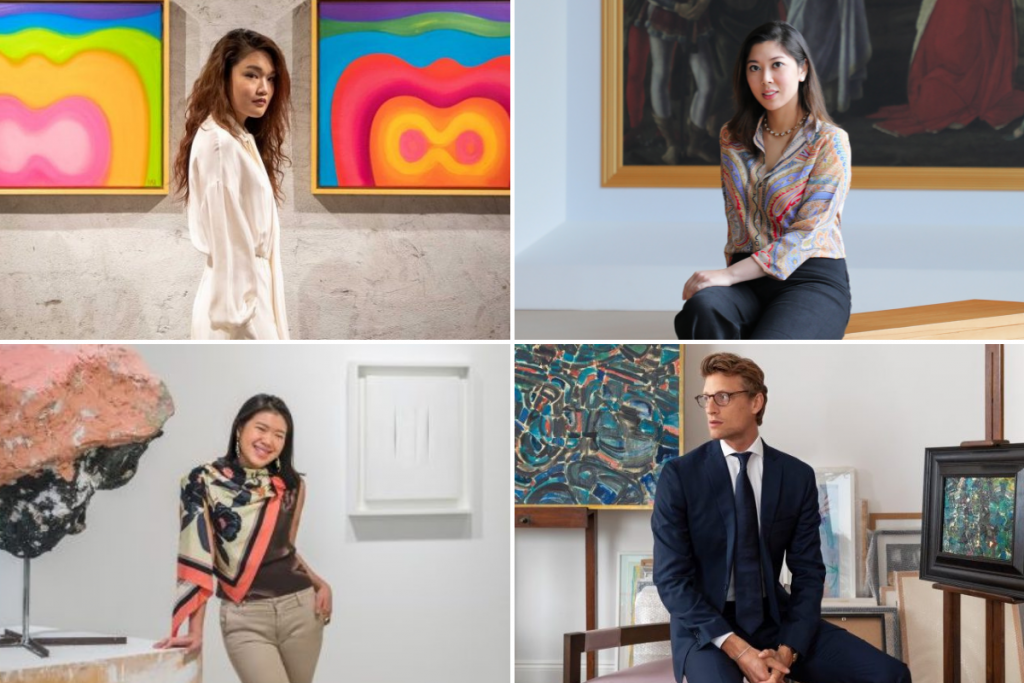 They're smart, they're driven and some would say they're already primed for success given their good fortune – literally and figuratively – to be born into some of our city's most prominent families. But what sets Amanda Cheung, Nicole Ching, Arthur de Villepin and Queenie Rosita Law apart is their shared passion for the arts.
From creating a safe space for young creatives to promoting art awareness and appreciation for all, these four shining lights are guiding the way for Hong Kong's future as a cultural capital as it emerges from political unrest and a crippling pandemic.
Amanda Cheung, Managing Director of First Initiative Foundation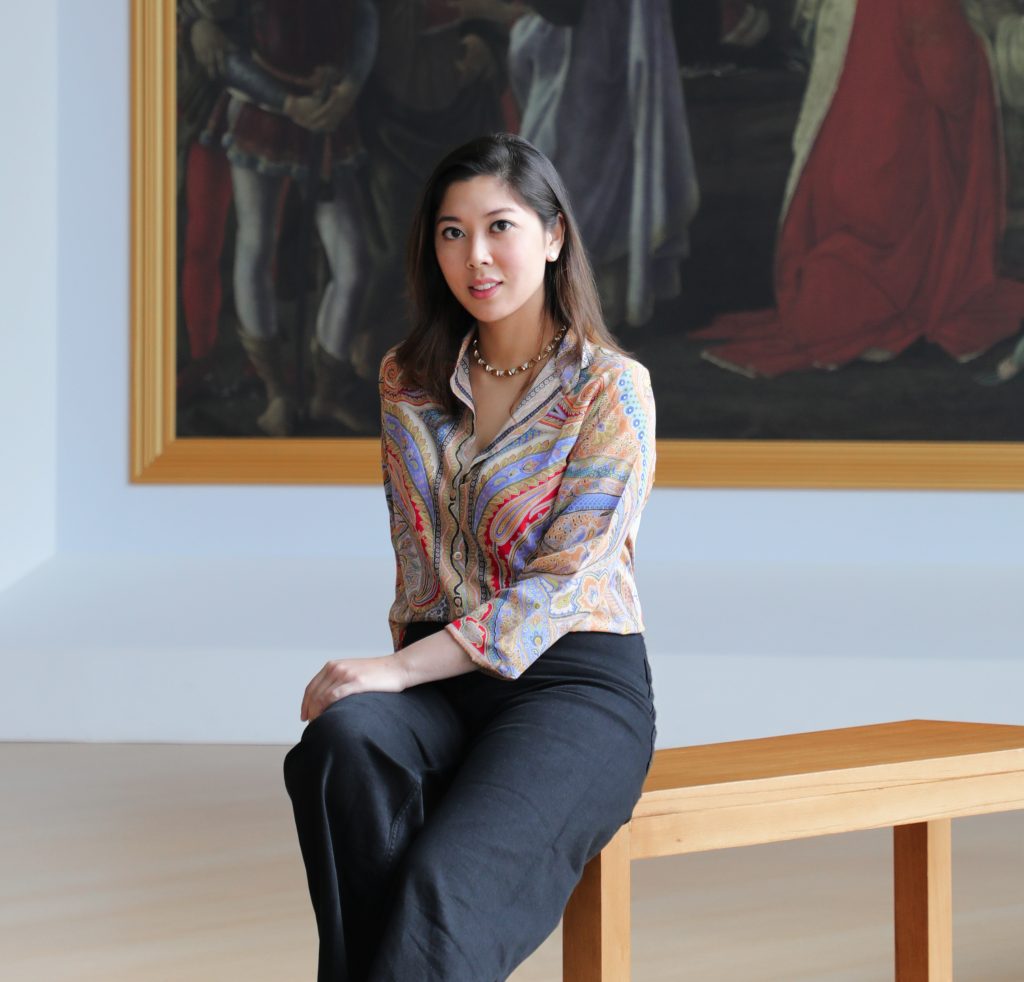 Organised, punctual, relaxed – Amanda Cheung makes being managing director of a major Hong Kong charity and holding down a full-time job in the food and beverage industry look easy. But there have always been two constants in Cheung's life: family and philanthropy.
Her mother, notable jewellery designer Michelle Ong, created First Initiative Foundation (FIF) over a decade ago to enhance the quality of life of people in Hong Kong and internationally.
"I'm very lucky to be in a unique position where I grew up with a creative, my mum," Cheung says. "But my studies and training have been more operations- based so I'm able to straddle both worlds and I think that's very important – to have a commercial sense but understand the aesthetic sense as well."
Having grown up in Hong Kong, studied in the UK and worked in Shanghai and Paris, Cheung hopes to make Hong Kong's cultural landscape more accessible to its residents and visitors alike.
"Hong Kong is very multifaceted; everyone's experience of the city is very different," she explains. "I personally aim to make creative industries more transparent and more approachable. I've heard people say that the art world is not accessible. I disagree with that; I feel it's accessible but maybe not approachable."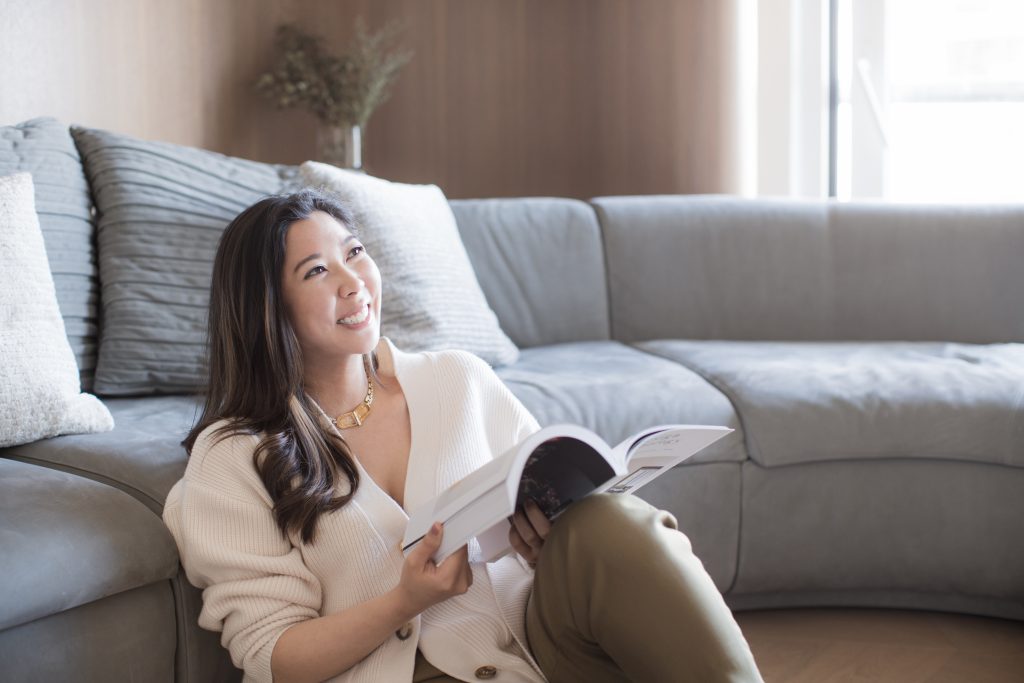 As an expert in balancing business and pleasure, Cheung hopes to share her passion for people and art with her "extended family", the Hong Kong public. Promoting education and creativity in art, design and music, FIF organises interactive initiatives and workshops, and acts as a catalyst for communication. "We want to give creatives a platform and connect Hong Kong with the rest of the world through our network," she says.
"In Hong Kong, when you're a creative, you can be very very good but it's still always viewed as a hobby or a side project, never a 'real job'. That's something that needs to change systematically. We need to change the mentality that dictates you have to be and do everything – you have to be good at art but also run a business and play sports and be a model citizen."
In an effort to reintroduce Hongkongers to the world of art and museums in a user-friendly framework, Cheung has developed What Am I Looking At? guides and My Museum, My Way cards that help make art less daunting and more digestible.
"We hope through these initiatives we can break exhibitions down, give people a bit of framework and the confidence to approach and appreciate art in their own way," she says. "We provide them with enough information to know what questions to ask and what to consider or draw from each piece, because if you don't know where to start, you can't develop your own opinion."
Due to the impact of COVID-19, workshops have been put on hold and developing new initiatives has been more challenging, but Cheung remains hopeful: "Passion takes time, something we have a lot of at the moment. Curiosity is what develops into passion – it's what drives us, it can be very contagious."
Learn more at fif.org.hk
---
Nicole Ching, co-founder of Museum 2050
2050: will it be the year we have flying cars, underwater cities and possibly even an electronic monarchy? Our physical landscape may become unrecognisable but how will the economic, technological and population growth over the next three decades affect our cultural landscape? Nicole Ching and Leigh Tanner, co-founders of Museum 2050, are seeking the answers to these questions and more.
"It's a fascinating time to be working in the arts in China," Ching says. "Development is ubiquitous, from transportation networks to communications hubs and so much more. We initiated Museum 2050 to consider the cultural and social impacts this exponential growth and development will have by mid-century, and how this growth will affect audiences and ideas about existing museum frameworks."
Established in Shenzhen in 2017, Museum 2050 is an artistic platform developed to explore the future of cultural institutions as well as a safe space for young creatives to share ideas and gain new perspectives. Through its annual symposium, it provides resources and career-development workshops, and aims to support and celebrate the vibrant Chinese cultural landscape.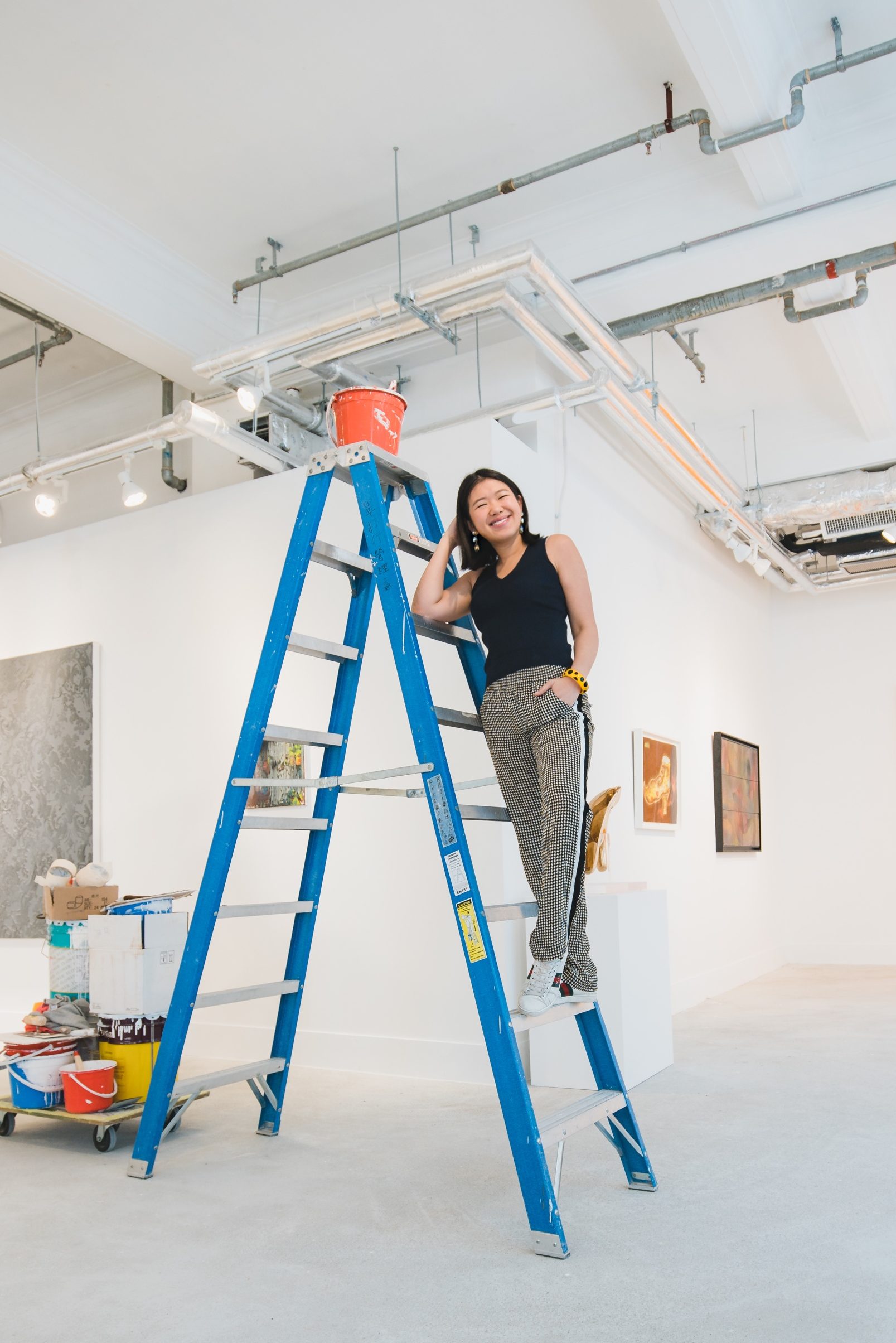 Growing up in Hong Kong as the daughter of Sotheby's Asia CEO Kevin Ching, Ching experienced first-hand the cultural dialogue between China and the West. This has influenced the research and work she has conducted, resulting in regular cross-cultural collaborations that highlight the nuances of life in the greater China region, with its 56 ethnic groups and population of 1.4 billion.
"A lot of the work we do is coloured by the importance of meaningful cross-cultural collaboration," she says. "Focusing on the oft-encountered failure to acknowledge the plurality of the Chinese identity and featuring artists from the greater China region, this museum explores what it means to come from somewhere."
Having worked at Sotheby's and the Fitzwilliam Museum as well as writing for ArtAsiaPacific, Ching is passionate about unlocking the potential of private museums in China and ensuring the region's many family-owned galleries mature into cultural institutions. She's also an advocate for stronger arts curricula in the Chinese education system and hopes Museum 2050 will enhance international dialogue among similar institutions.
"There needs to be a more multi-polar understanding of cultural production," she says. "I think curators and, as an extension, museums have the opportunity and responsibility to reconfigure people's idea of what 'global' means, thus creating a better understanding of the cultures and the people that create, commoditise and curate these artworks."
So how has COVID-19 affected her mission? "China was uniquely prepared for the pandemic as audiences feel comfortable connecting virtually. In many ways the cultural landscape is inextricably intertwined with digitisation due to the manner in which WeChat and other digital platforms are part of the everyday." Taking it all in stride, Ching has moved her panel discussions and professional development workshops online, continuing to lay the groundwork for engaging new audiences.
Learn more at museum2050.com
---
Arthur de Villepin, co-founder of Villepin gallery and chairman and CEO of Art de Vivre Group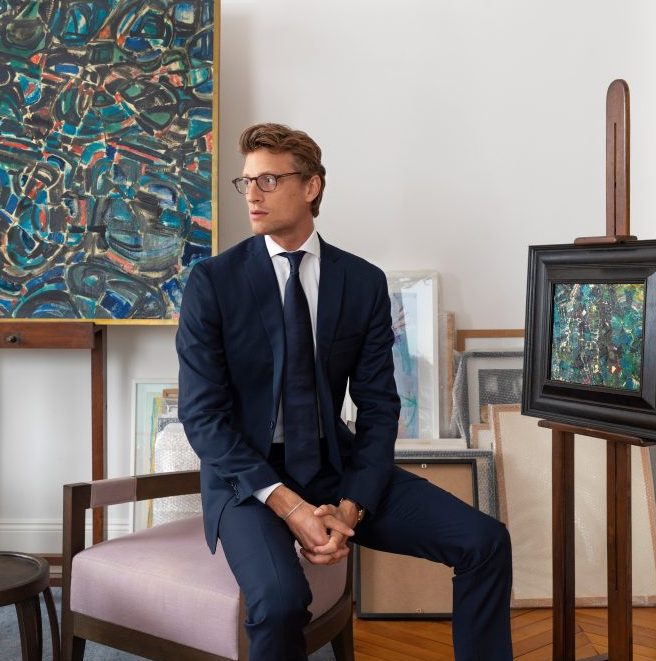 Being close family friends with world-famous artists may sound far-fetched for most, but not Arthur de Villepin. His father, former French prime minister, art enthusiast and avid collector Dominique de Villepin, spent much of his time in politics among artists while his mother is a famed French sculptor, Marie-Laure Viebel de Villepin. The apple, or in this case apples, didn't fall far from the tree, with Arthur and his sister Marie opting for careers in the arts.
Most recently Arthur, who has lived in Hong Kong for the past decade and founded Art de Vivre Group to introduce art into everyday life, joined forces with his father to open an eponymous gallery "by collectors for collectors" – in the midst of a global pandemic. "There is no school for art; it's a school of life and there's a lot of joy to be found in art," Arthur says, reflecting on COVID-19. "I think joy is something we especially need in these times, simply looking at things and finding meaning and community through it."
Villepin, which spans 3,000 sq ft and three floors on Hollywood Road, showcases the father-son duo's passion for art and the close relationships they have nurtured with artists around the world. Each collection is exhibited for six months at a time, in order to allow people to revisit the works and develop relationships with them. The works are then preserved in a book dedicated to the artists.
"I try to to push the market towards a deeper understanding, a more organic way of appreciating art," Arthur says."Technology has helped raise awareness, making it easier for people to register the emotions that are linked to art, but it also promotes the idea that art is just superficial, it's just nice. And yes, it's nice but it also has a deeper meaning."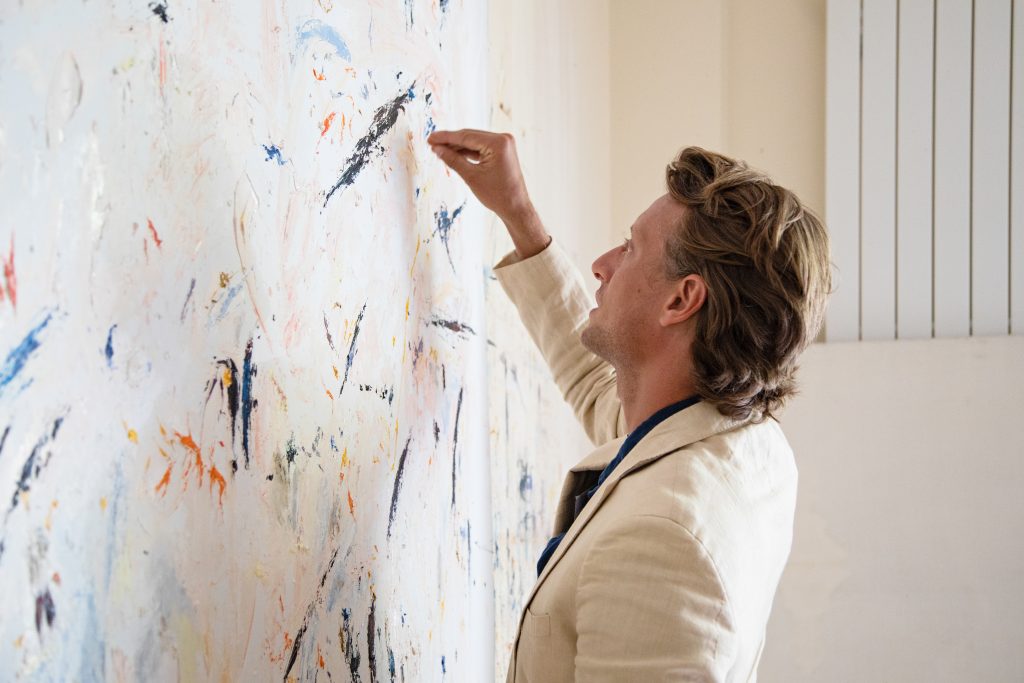 To further generate interest in and dialogue around art, both Dominique and Arthur pen detailed interpretations of the artworks they curate without pressuring people into purchasing. This genuine interest in art can be traced to Arthur's international upbringing. Having spent his early years living in the US and India, his first experiences with French lifestyle and tradition were from a distance.
"When I was about eight years old, my family and I went to Palais Garnier in Paris to see a ballet, but I couldn't focus on the ballet at all because I was looking at the ceiling where there were paintings of people dancing, playing violins, animals … so many colours. That was the first time I felt a connection to art." The work, painted by Chagall in 1964 over a nearly century-old painting by Jules Eugène Lenepveu, depicts scenes from operas by 14 composers including Mozart, Debussy and Verdi.
"Art is emotion," Arthur says. "For me it's like being a child again. It's finding innocence, taking that and then growing and developing a sharper eye.
"I'm a dreamer," he adds, smiling. "Art facilitates my dreams and gives me purpose. The biggest lesson I've learned is how to find balance between dreams and pragmatism. To me, dreams are the end goals and pragmatism is the gas that moves you towards your dreams."
Learn more at villepinart.com
---
Queenie Rosita Law, founder of Q Contemporary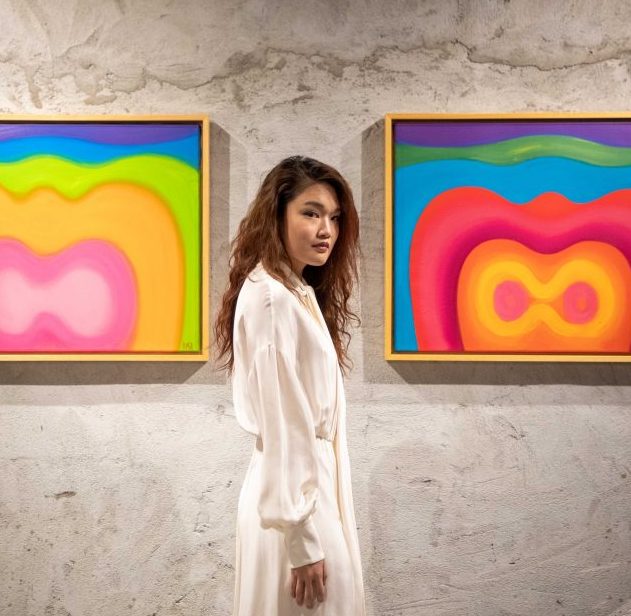 granddaughter of bossini founder Law Ting Pong, Queenie Rosita Law is a modern-day scion who has made her family legacy uniquely her own. Her mission is to share experiences and joy by bringing beauty to the world through art. Since launching Budapest-based Q Contemporary in 2018, Law has developed her passion for art into a business, celebrating lesser-known artists in the Central and Eastern European region.
"I love art," says the Central Saint Martins graduate. "I'm a painter myself and I love discovering artists to work with, while also building my collection."
Choosing to explore this rarely investigated region stemmed from Law's desire to understand the impact of culture, personal experience and artistic expression. But bringing attention to the Central and Eastern European art landscape has not proven the easiest task. "At first, the artists were not particularly welcoming," Law explains. "But after a while they began to understand my intentions and were happy their passion was being celebrated."
Law continues to find inspiration in the most unexpected places. Revelling in the isolation that the COVID-19 pandemic has brought, she's taken the opportunity to explore how artists have documented these "unprecedented times" and what they have created as a form of escapism. "I'm interested in art from a broader perspective: how it makes one feel and also how the artist felt when creating it," she says.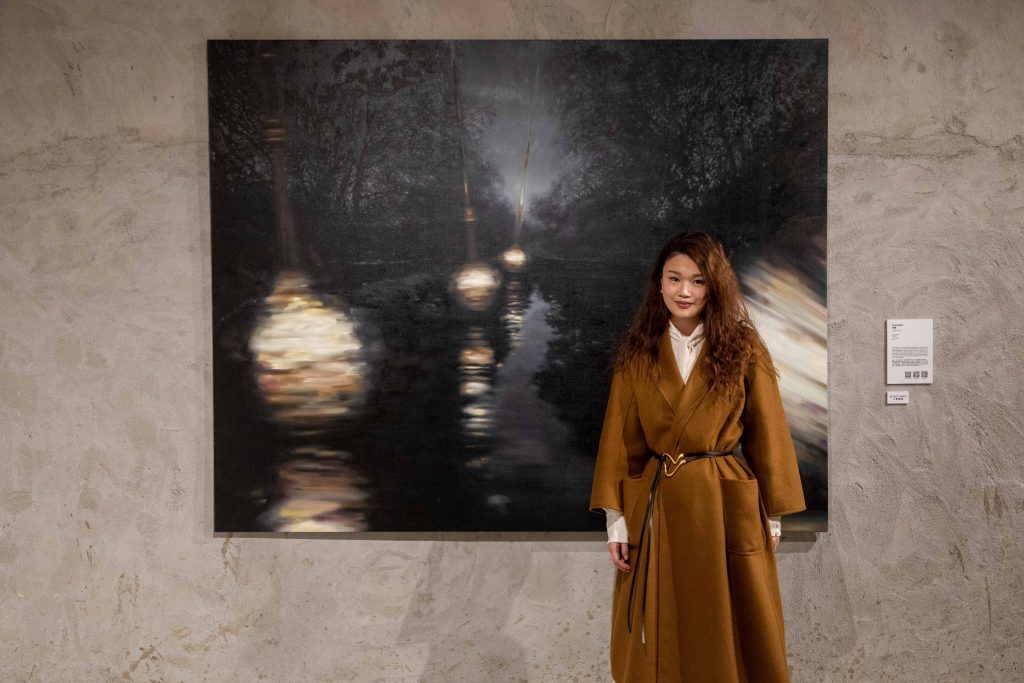 Having put a 2015 kidnapping ordeal behind her, Law has her sights set on breaking new ground in the art world. Back in her hometown, she's unveiled her debut Hong Kong showcase, Tracing the Fragments, at K11 Musea. The showcase highlights the idea of timescape, each work representing an artist's personal experience. "The showcase, instead of telling a comprehensive history, focuses on giving insight to each of the artist's practices," Law explains. "Their memories, their exploration of past, present and future is a very important element for them."
The perception of Central and Eastern Europe – and by extension its art scene – may conjure up images of monotone brutalist, formalist work that lacks vibrancy and joy. But Tracing the Fragments is a buoyant experience, with surprises around each and every corner. The pieces' bright colours jump from the raw, grey concrete they are set against.
Ever the voice of the unheard, Law aims to bridge the gap between art and life, calling attention to the fact that many of the artists exhibited live under dictatorships, where they have no access to art from the outside world, and underlining the passion shown to create art for art's sake. "Through Q Art Group, we create channels for artists to expand and our goal is to bring art into everyday life," she says.
In order to make art more accessible on a global scale, Q Contemporary also partners with commercial entities to promote art alongside lifestyle, having commissioned an artist to design Shiseido's most recent Chinese New Year campaign. "To make art more accessible we combine art with commercial projects," Law says, "and we're also setting up a new commercial entity that will bring artists' stories and creations into your home."
Learn more at qcontemporary.com
See also: Art agenda: 5 Hong Kong exhibitions to see in February 2021