Willow Smith gets divine in Mugler's Alien Goddess campaign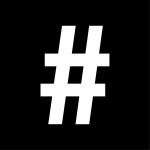 By: Ilana Jacobs
August 4, 2021
French fashion brand Mugler's newest eau de parfum, fronted by singer and actor extraordinaire Willow Smith, is due to be released this August. Decked out in dazzling gold, the star embodies the name Alien Goddess, but is she taking the "Goddess" part too far?  
Willow is no stranger to the limelight as the daughter of Hollywood stars, Jada Pinkett Smith and Will Smith. But Willow proved that she had the talent to back up the attention in 2010 when she released her debut album and first hit "Whip My Hair." This year, her single "Transparent Soul" took Tik Tok by storm and as well as reaching number one on the Billboard charts for rock. 
Mugler's Alien fragrance line is fitting for the singer's consistent life of super-stardom. Along with the brand's own star insignia, the Alien fragrance has sent scent into the final frontier since its debut in 2005. 
When the company announced that the celebrity would front their new Alien Goddess campaign, it seemed like a match made in heaven. Along with Willow's ethereal, other-wordly looks, her passion for spirituality made her the perfect face for the new "Goddess" version of the fragrance. Truly, the star's social media runs rampant with a mix of third eyes, taoist philosophy, and downward dogs that cast the recent campaign photo in an enlightened light.
However, recently Willow's spiritual journey has been under fire by critics that feel she has strayed too far along the path of appropriation. A shoot for Harper's Bazaar in July gained negative attention when the artist donned blue body paint and extra limbs, in an homage to the Hindu goddess Kali that some have called disrespectful.
After that, fans began to reevaluate the motivations behind her 2020 song Surrender, featuring white mantra musicianist Jahnavi Harrison. Many complained that Willow did not work with East Asian artist for the song and that she missed the opportunity to actually honor the cultural music that she sampled.
Critic's concerns are not unfounded. Western culture has a long history of cherry-picking East Asian religious customs and mixing them together to create a watered down "spirituality". Willow has practiced spirituality and educated herself for years now, but a long history of religious appropriation has left many fans nervous, if not cautious.
Despite underlying controversy, the photos for Alien Goddess seem to focus on Willow as a symbol for a new wave of "neo femininity" and her work redefining gender through style and song. Announcing her partnership, Mugler posted, "Willow Smith challenges societal standards and gender norms and will undoubtedly be the earthly incarnation of our next #Muglerfragrance." 
The campaign certainly centres around an optimistic future, but does the divinity warrant a closer look? What do you think? One thing's for sure – the singer has a tricky path ahead of her.
Learn more about the fragrance at mugler.com
See also: Willow Smith poses for Onitsuka Tiger's SS21 campaign