#spring couture 2023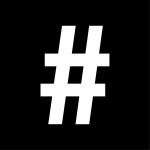 By: Stephenie Gee
May 24, 2023
Stephenie Gee reports on the latest spring style couture from fashion houses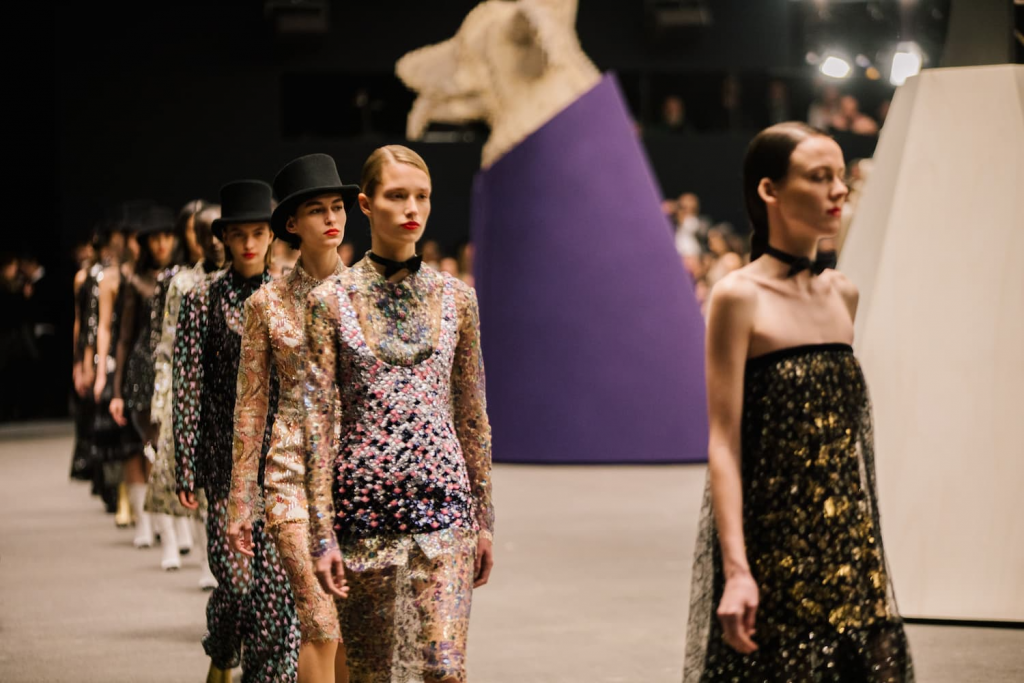 Alexandre Vauthier
With clients forsaking the West – cruises along the French and Italian Rivieras – for the Far North, Alexandre Vauthier wanted to offer some warmth in his spring/summer collection. Signatures like razor-sharp tailored jackets, second-skin pants and ultra-sassy hemlines were reinvented with twists such as plush faux fur in an unlikely variety of colours from lime green to hot pink with exaggerated flounces and mirror-lacquered rhodoids.
Armani Privé
Harlequins, and them alone, took over Giorgio Armani's designs this season. The runway, painted in diagonal checks of watery green, blue, mauve and gold, saw an explosion of clothes where colourful geometries danced and shimmered against graphic outlines and blocks of black. Sometimes playfully, like the all-over diamond-patterned pajamas with a Pierrot ruffled collar. And sometimes chic, like the long-sleeved paillette dress in various shades of pink.
Ashi Studio
Inspired by the story of two lovebirds, Penelope and Orion, who are separated on remote worlds – as the fantasy goes, she is trapped on a desolate earth ravaged by dust and he, on the moon, an immaculate sanctuary she yearns to reach – the show, aptly titled "Moonlight and Dust", showcased a twist on devastated glamour with textures of cut-up organza, plumes of frayed mohair, volcanic crystal appliqués and crushed stones, and dangling pearl charms, harmoniously arranged onto figure-hugging and outsized silhouettes.
Chanel
This collection was born out of a tête-à-tête between creative director Virginie Viard and French artist Xavier Veilhan at Coco Chanel's Rue Cambon apartment, where large bronzes of deer cluster around the fireplace, lion effigies are placed here and there, and the abundant works of art depict stags, birds and camels. So, naturally, this was a fauna-inspired collection – there was a white tweed ensemble embellished with animal motifs, cool violet short-sleeved tweed coat and little white dress with embroidered doves – which made its way down a runway surrounded by Veilhan's menagerie of plywood creatures.
Christian Dior
Maria Grazia Chiuri drew from archive pictures of Josephine Baker – the entertainer, French Resistance member, civil- rights activist and close friend of Christian Dior – performing at Dior couture in 1951 New York. The pieces exuded the Roaring Twenties and a touch of cabaret in the appearance of Deco-like beaded shifts, satin leotards under diaphanous robes, pintucked palazzo pants and creased satin ballgowns in slate grey, liquid silver and pale gold.
Elie Saab
As the king of maximalism, Lebanese couturier Elie Saab never holds back. And this season, he celebrated all-out opulence with a lavish dose of sequins, embroideries, appliqués and embellishments of all sorts. Tight-fitted mermaid dresses were a tour de force of crystal and pearls, and Asian imagery-inspired abstract motifs swirled on heart-shaped bodices and corsets, trains of peplums, sumptuous capes and opera coats in smooth silk duchesse.
Also see: Before quiet luxury, there was Delvaux
Fendi
Kim Jones delighted with a light-as-air presentation of the techniques and crafts of couture. The result? Beautifully delicate pale evanescent- toned lingerie-style dresses in layered chiffon, ensembles of leather finessed to look and drape like fabric, barely-there tablecloth-like lace patterns overlaid on silvered dresses, metallic-brushed lace numbers, impressive draping knotted at the hip by a crystal buckle, and glinting chain-mail gloves.
Giambattista Valli
Never mind what darkness surrounds us, you can always count on Giambattista Valli for escapism and optimism. And this season was no exception. A permanent dolce vita was displayed through yards of candy-floss pinks, cornflower blues and sorbet orange. The palette was inspired by the Beverly Hills sunset but the pieces themselves took cues from Old Hollywood costumery. Think balloon-like hems, giant rosette swirls from silk faille, moire, tulle and chiffon, and embellishments of feathers, sparkles and florals.
Jean Paul Gaultier
The fourth collection under Jean Paul Gaultier's seasonal invitation concept was dreamt up by the legendary Haider Ackermann, who dug deep into the house's archives to bring back the purity of Gaultier's immaculate tailoring and construction, which have been lost in the in the loudness of the music and styling. This was fused with Ackermann's own expertise and inimitable aesthetic and the outcome was spellbinding: a skinny- trousered two-piece that came with a diagonal slash across the jacket and an obi-cummerbund, chic coat dresses with contrasting linings, and bold feathers over razor-sharp suiting.
Rahul Mishra
Rahul Mishra's "Cosmos" was born out of his intrigue of worlds within worlds and informed by the Sanskrit statement Aham Brahmasmi, which translates to "I am the cosmos". On the runway, these currents expanded from the human landscape to beyond – the sunken city of Atlantis – with motifs of jellyfish, cityscapes, birds and bodies of water. The standout look was a sheer cape-like number, shaped and embellished to imitate the umbrella of a jellyfish with defined shoulders and a Swarovski crystal-encrusted body in varying shades of blue and silver.
Ronald van der Kemp
Who says haute couture can't repurpose deadstock to create exquisite pieces of wearable art? Ronald van der Kemp thinks it can and did so to great effect for his spring collection. Partly for his choice of cast – which, bookended by Dutch model Marpessa Hennink and Broadway producer Jordan Roth, featured a human- rights lawyer, copywriter of an Amsterdam museum, flamboyant Japanese fashion journalist and many more – but mainly for his incredible riot of upcycled pieces. Stars of note included an minidress made with pieces of metallic multicoloured leather, a hand- braided top paired with a fit-and- flared crepe skirt, and a one- shouldered dress constructed from hand-crafted mousseline flowers.
Schiaparelli
If Chanel's collection was a quiet nod to the animal kingdom, then Schiaparelli's was a noisy parade. Creative director Daniel Roseberry drew from Dante's Inferno, hence the man-made replicas of animal heads. Irina Shayk wore the lion (pride), Shalom Harlow donned the snow leopard (lust), and Naomi Campbell got the wolf (avarice). As if that wasn't enough, there were stiffly exaggerated breastplates that doubled as shields and vertiginously plunging tuxedos.
Valentino
Pierpaolo Piccioli was inspired by '80s joints like Studio 54 and Leigh Bowery's Taboo. So, it only made sense that his show took place at night, in a club under the Pont Alexandre. What emerged from the darkness were vivid colours (including Valentino's now-signature Pink PP, of course), gender- bending elements and varying takes on strategic body-exposure, such as a white gown, which paid homage to Valentino Garavani's classic couture, with giant ruffles frothed up to the face, leaving half of the torso naked.
Viktor & Rolf
Life the past couple years has no doubt been topsy-turvy, a fact that Viktor Horsting and Rolf Snoeren captured perfectly in their spring collection. Eighteen impressive, voluminous dresses were sent down the runway – not all worn the traditional way, which made for interesting, visually captivating silhouettes. One model wore hers upside down. Some wore theirs totally askew. And others, perpendicular to their bodies. Who says couture has to be serious?
Also see: The spring/summer 2023 runway report