AMBUSH x Nike capsule marries fashion, femininity and street culture
December 4, 2020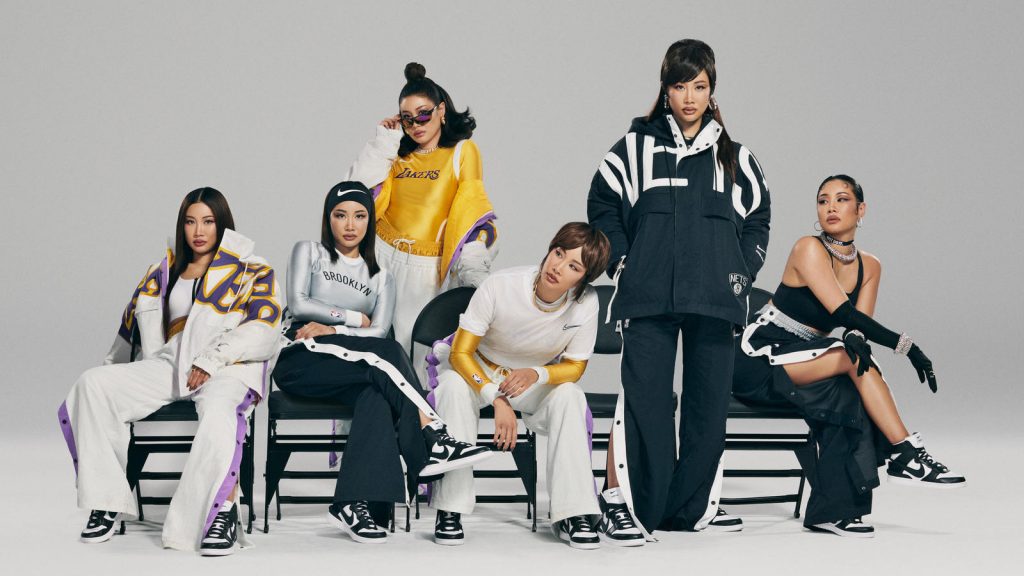 While the 2020 Olympics may be postponed, sportswear collaborations anticipating the peak of sports performance continue to move ahead. The latest drop comes from AMBUSH co-founder YOON who blends basketball and street culture into her newest collection which features both Nike and the NBA. The capsule centres around the logos and colours of the Los Angeles Lakers and the Brooklyn Nets, reimagining apparel from 90s streetwear with puffer jackets, tearaway warm-up pants and a pair of high-cut Nike Dunks.
See also: AMBUSHing the Serpent: Q&A with Yoon Ahn for Bvlgari
While the pieces themselves may have been traditionally associated with mens sportswear, Ahn remixes each through colour, design and fit. "The project began with a conversation about making women feel proud to represent their favourite teams," says Ahn. "We were considering how to balance the culture of the sport without losing style."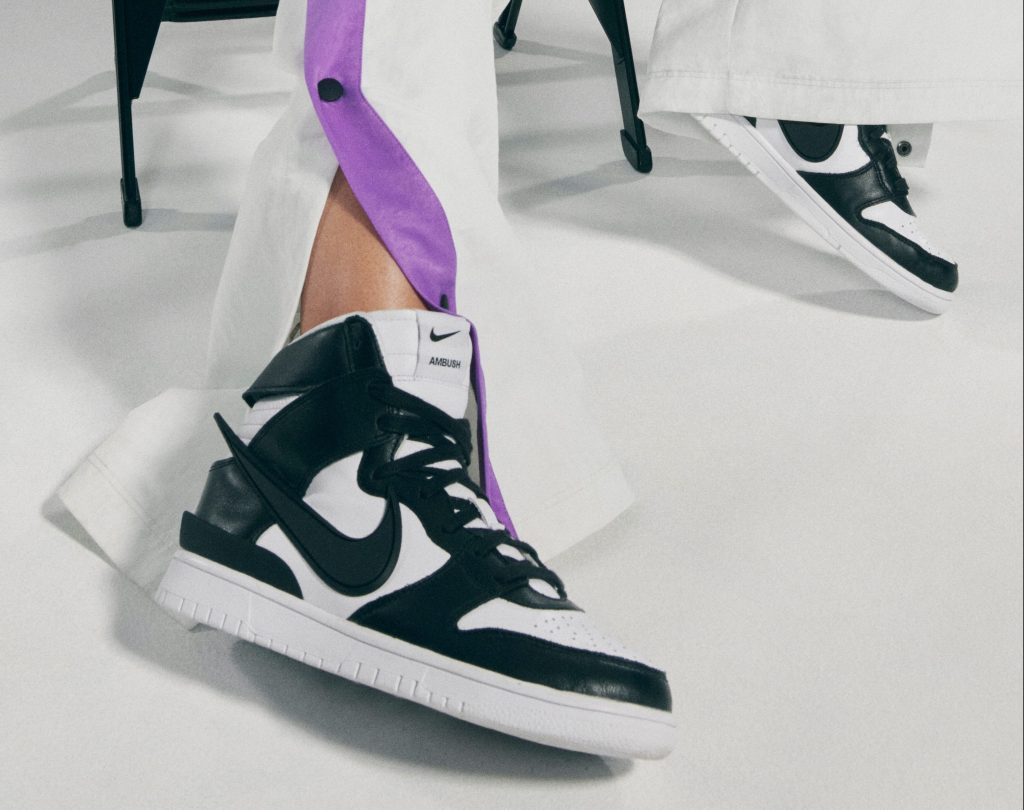 As the first female designer to partner together with both Nike and the NBA, the vision certainly checks out. Sporty yet form-fitting long sleeve tops are a sleek translation of the classic basketball jersey while the iconic tearaway basketball warm-up pants are transformed with an insulated liner and double waist band, providing a cheeky but relaxed fit. "I thought of all these amazing and strong female characters from the '90s who would come out in men's clothes, and I wanted to see how we could carry that attitude, but bring in more feminine forms," Ahn explains.
Drawing inspiration from the gritty yet stylistic nature of Japanese bike, car and truck culture, Ahn looked to motion for the look of her Nike Dunk Highs. The high-cut silhouette is elongated and heightened, with a rubberised Swoosh that extends past the end of the heel, a nod to the form factor of motorcycle tailpipes. "I thought, 'How can I make these shoes almost look like this moving thing?'" Ahn said. The Laker's purple and gold pop next to the Brooklyn Nets' black and silver while the high contrast black and white Nike Dunk Highs underscore the strong, feminine attitude of the overall capsule.
The AMBUSH x Nike collaboration releases worldwide on Friday, 11 December 2020 both on the Nike SNKRS app and the Nike webstore.
See also: Bulgari taps AMBUSH for limited edition Serpenti collection