#legendeats: 13 new offerings to check out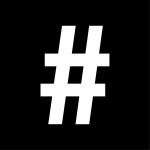 By: Stephenie Gee
May 5, 2023
From new openings and menus to exclusive collabs, here are the recommended spots to dine
Mandarin Oriental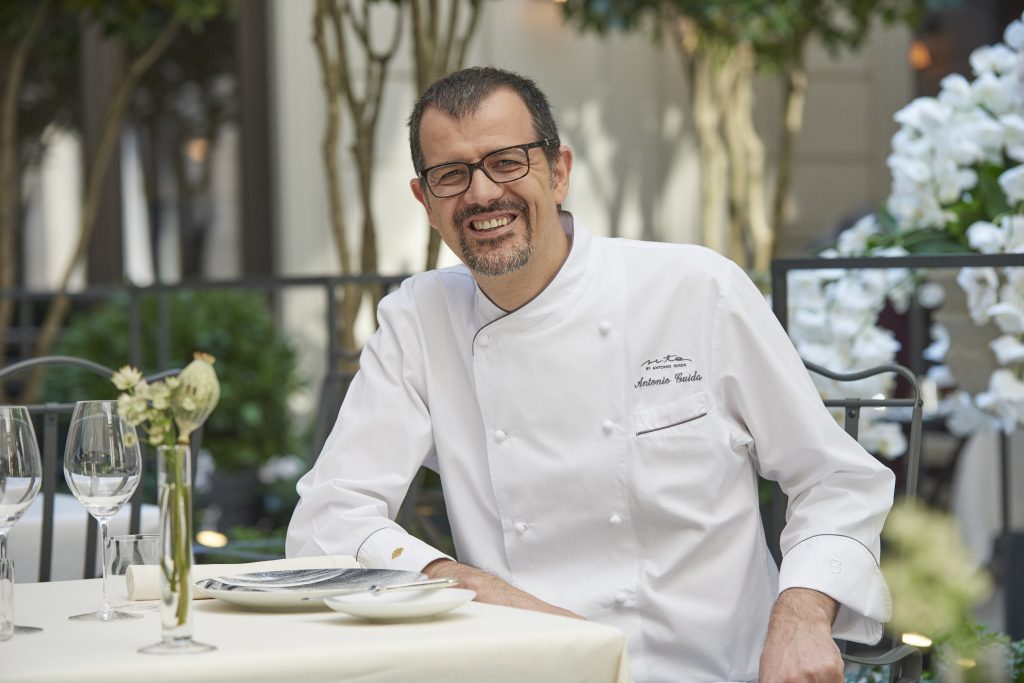 60th anniversary celebrations are underway at the Mandarin Oriental. Among them are a series of culinary adventures featuring internationally acclaimed Michelin-starred chefs from its sister properties. Headlining it is chef Antonio Guida of Mandarin Oriental, Milan's two-starred Seta, who has curated an exclusive La Vie Della Seta menu available for both lunch (five-courses at HKD$1688 per person) and dinner (seven-courses at HKD$2288 per person) from now till 6 May at the Mandarin Grill + Bar. Highlights include the ostriche – oysters with potatoes and friggitelli peppers in a Champagne sauce; risotto with raspberry and herbs cream; tandoori scented conchiglie pasta with black garlic and roasted potato infusion; and liquorice parfait with crystallised Kentucky tobacco leaves, spiced pear and coffee cream.
For those unable to book a table this time round, fear not, as following closely in July will be chef Alain Roux of Le Normandie by Alain Roux from Mandarin Oriental, Bangkok, and in September, chef Deiniol Pitchard of the two-starred Dinner by Heston Blumenthal at Mandarin Oriental Hyde Park, London.
Where: 1/F, Mandarin Oriental Hong Kong, 5 Connaught Rd Central, Central
Hong Kong Cuisine 1983 x Highland Park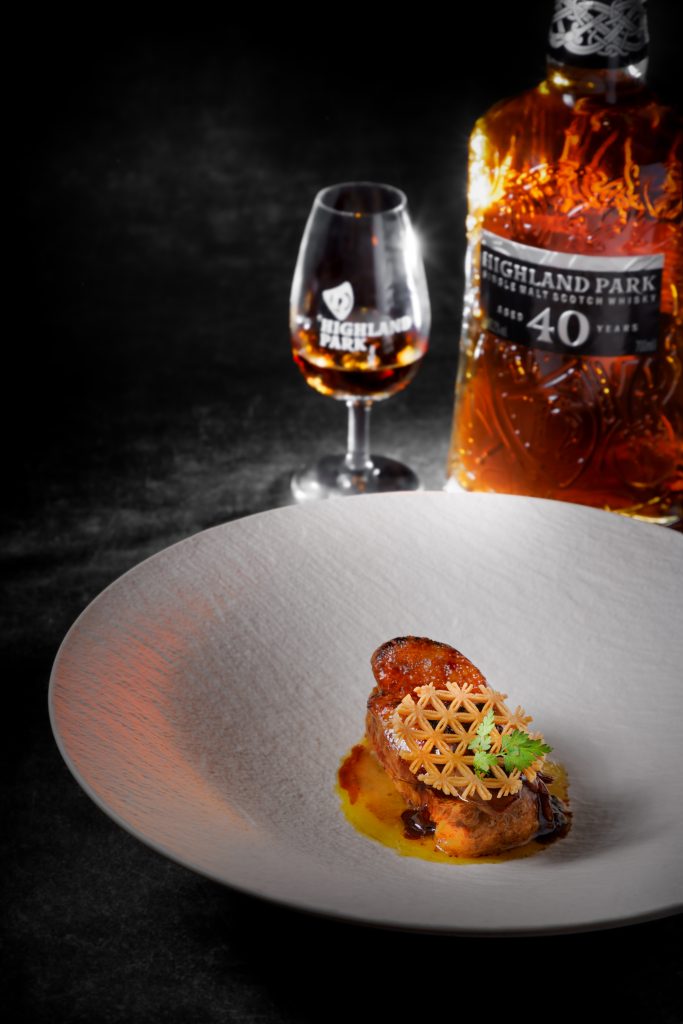 The Orkney distillery Highland Park is celebrating its 225th anniversary with an exclusive 54-year-old whisky release (one of the 225 bottles will be auctioned at the Bonhams Fine and Rare Wine & Whisky sale on May 18, with proceeds, which are estimated at HKD$320,000 to HKD$390,000, going to the Save The Children Fund). And to commemorate the occasion, they have teamed up with the esteemed Hong Kong Cuisine 1983 for a one-of-a-kind dining experience that celebrates the contrasts of the senses. Born through a unique combination of head chef Silas Li's natural flair for balancing flavours and Highland Park's senior global brand ambassador Martin Markvardsen in-depth knowledge of Scotch whiskies, the nine-course tasting menu paired with the full range of Highland Park's whiskies – limited to only 15 sets per week and available only on Fridays and the weekend during May – is a blend of tradition-meets-modernity.
It features dishes like lightly smoked lobster tart with Imperial Italian Beluga caviar and whisky hollandaise foam; flamed grilled poached foie gras with Chinese marinade and whisky fresh Sichuan green peppercorn; smoked whisky marinated eel in soy sauce, mustard mayonnaise, crispy rice and dried Chinese mushroom powder; and homemade buffalo milk ice cream with crispy fish bone powder and whisky syrup.
Where: 1/F, Elegance Court, 2-4 Tsoi Tak St, Happy Valley
Lai Ching Heen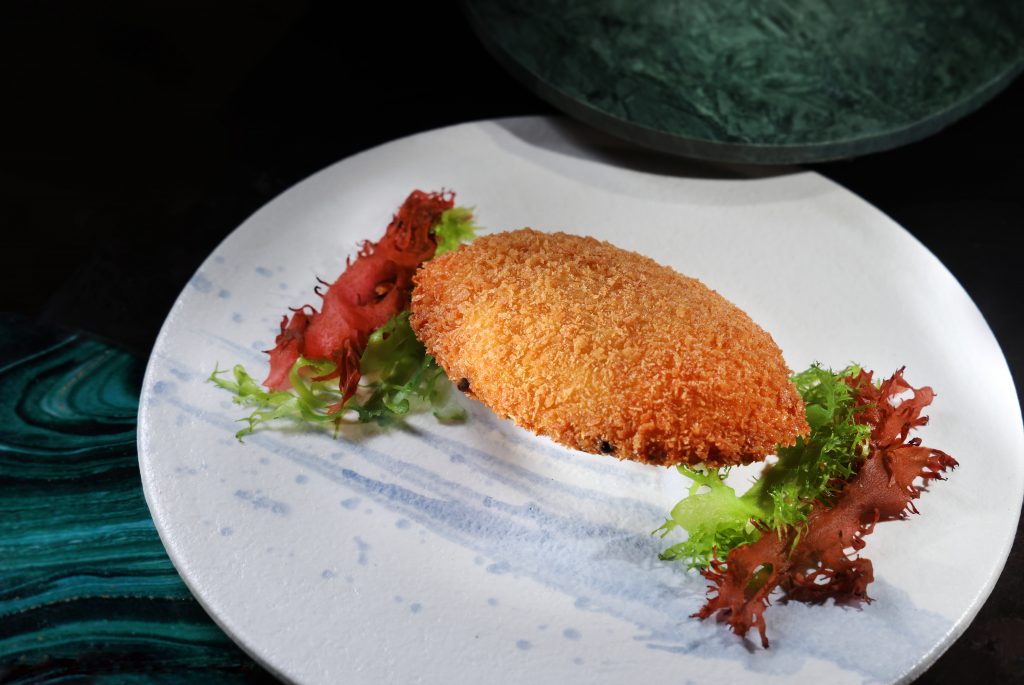 The Regent hotel's Lai Ching Heen (formerly Yan Toh Heen) has maintained its two Michelin star accolade for 14 consecutive years. To celebrate, executive chef Lau Yiu Fai and head chef Cheng Man Sang have come together to create an eight-course "Chef Lau Signature Menu", showcasing the art of refined Cantonese cuisine with a selection of delicacies including double boiled fish maw and sea cucumber; simmered lobster in supreme broth; and double boiled imperial bird's nest with flavoured crystal sugar, as well as classics like the golden stuffed crab shell with crab meat and hot stone wok-fried wagyu with termite mushrooms.
Where: G/F, Regent, 18 Salisbury Road, Tsim Sha Tsui
Rosita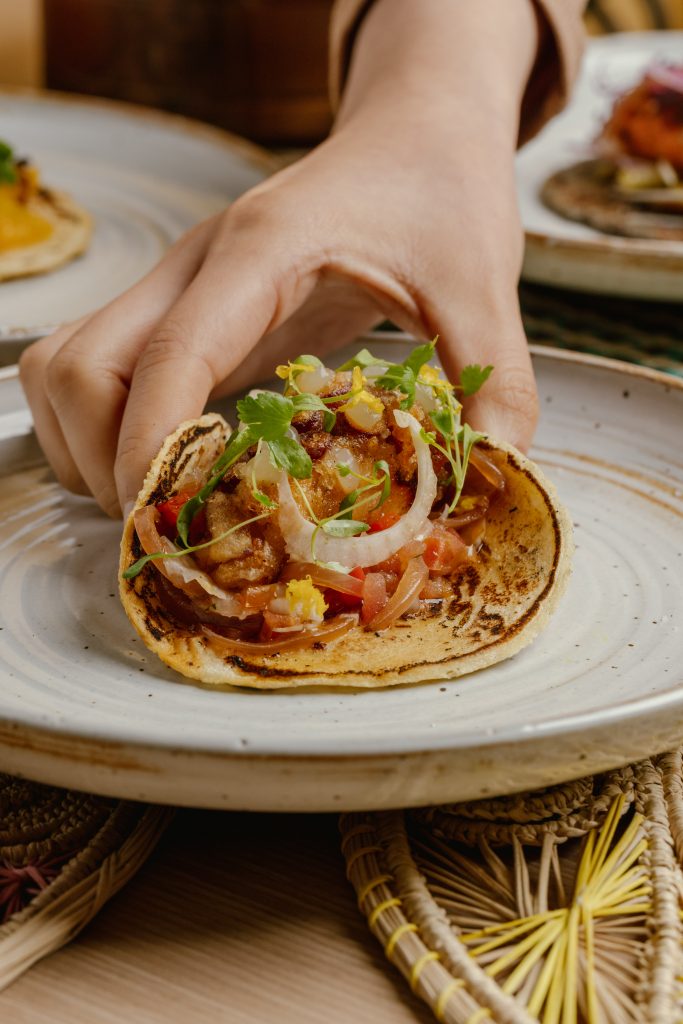 Tacos are getting an upscale makeover at Latin American restaurant Rosita's "TacOmakase". Available only on selected Mondays (8, 15 and 29 May; 12 and 19 June; and 3, 17 and 31 July) at HKD$888+10 percent per person, expect new and exciting flavour pairings. To start there is the tostada de hamachi with avocada and spot prawn and hamachi sour pisco ceviche. Next, savour progressive interpretations of the beloved taco such as the chicarron de pulpo with yuzu, king oyster with cacahuate salsa, anticucho gambas rojas with amaranth, and duck carnitas with tamarind mole. Aged smoked flan and dulces complete the meal.
Where: 1-7 Ship St, Wan Chai
The Legacy House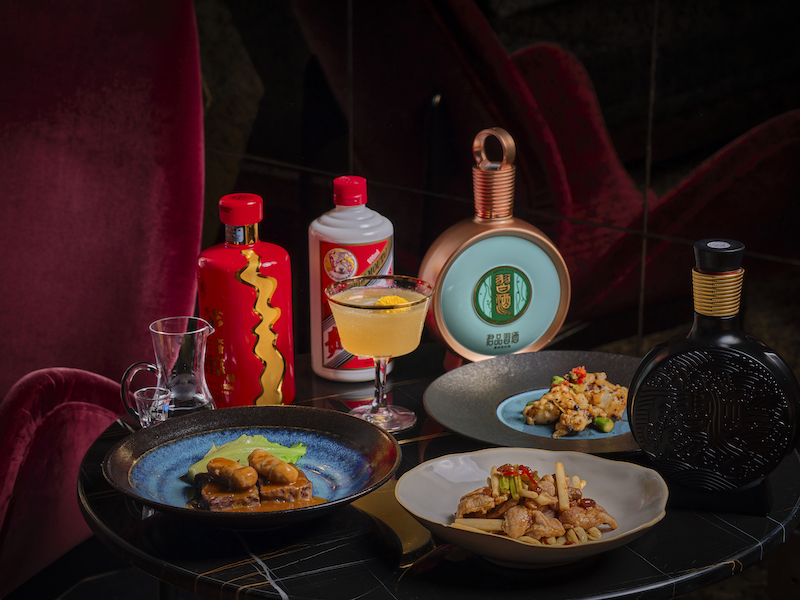 New offerings are set to welcome the start of the Lunar Calendar's summer season. Fish-shaped dumplings with fillings of pork, shrimp paste and land fish in supreme soup; vegetarian-style steamed rice rolls with bamboo pith, quinoa, pumpkin and matsutake mushroom; nourishing double-boiled fish maw soup; and a comforting lotus leaf-wrapped rice steamed with compoy, mushroom, chicken, bamboo shoots and crab and duck meat are just some of the many new plates that guests can indulge in.
There is also a new tasting menu that pays homage to China's most popular spirit: baijiu. Elegant moutai (a style of baijiu) cocktails are paired with chef Li Chi-Wai's regional dishes, including steamed grouper fillet with rice noodles and garlic; wok-fried lobster with olive and black bean; and braised wagyu beef cheek and matsutake mushroom.
Where: 5/F Rosewood Hong Kong Victoria Dockside, 18 Salisbury Rd, Tsim Sha Tsu
Falcone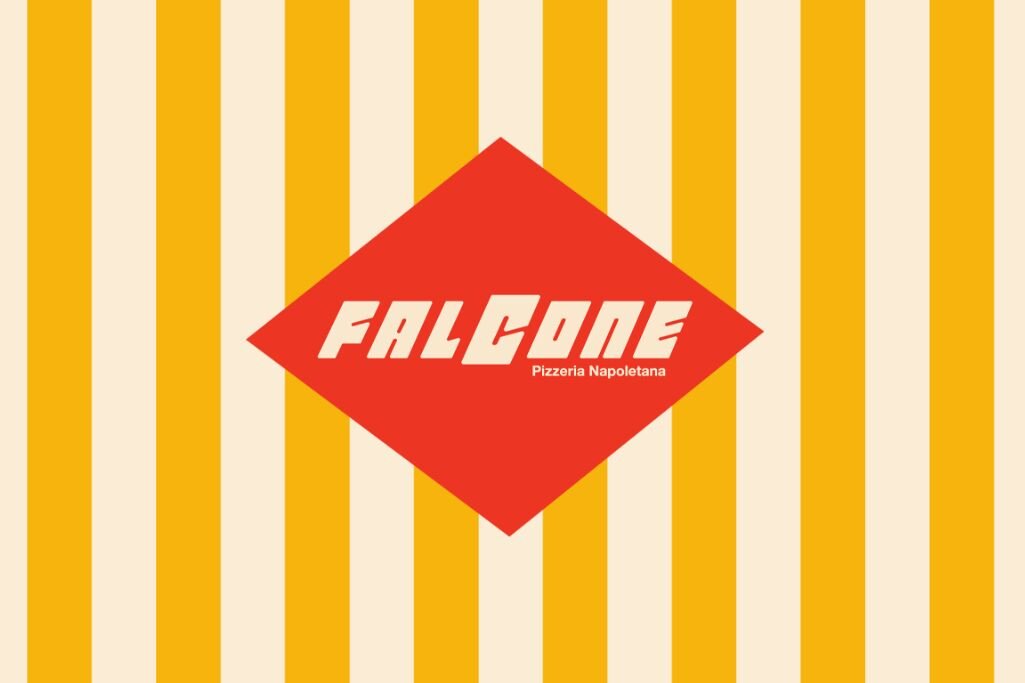 Pizzeria Napoletana Falcone is Black Sheep Restaurants' newest hotspot – love letter to food and vibes of Napoli. Energetic, colourful and flamboyant, guests can look forward to an uncomplicated menu that explores the culinary traditions of the Campania region, namely pasta and neo-Neapolitan-style pizza with a twist modern flair.
Where: Shop 1082, IFC Mall, 8 Finance St, Central
BaseHall 02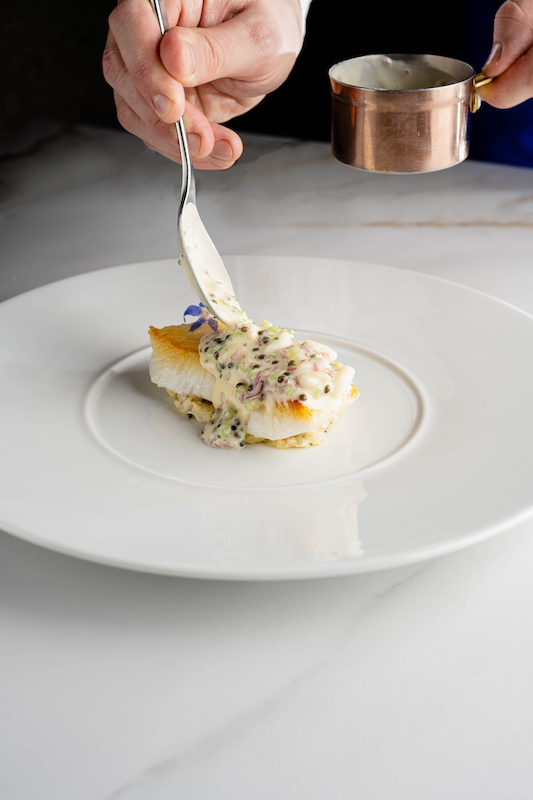 BaseHall 02 will be celebrating Hong Kong's annual French arts and gastronomy festival, Le French May, with a three-day pop-up from 25 to 27 May by Shenzhen's L'Avenue. Priced at HKD$1288 + 10 percent per guest, the seven-course tasting menu with an optional add-on wine pairing curated by La Cabane will include highlights such as pressed foie gras topped with diced port jelly and toasted raisin bread; aged duck breast cooked on the bone with mulberry purée and sauce au poivre; and a sweet pastry tart case filled with hazelnut diplomat, chocolate ganache and Frangelico jelly topped with a hazelnut and cocoa nib tuille.
Where: LG/F, Jardine House, 1 Connaught Place, Central
Café 103 x Penhaligon's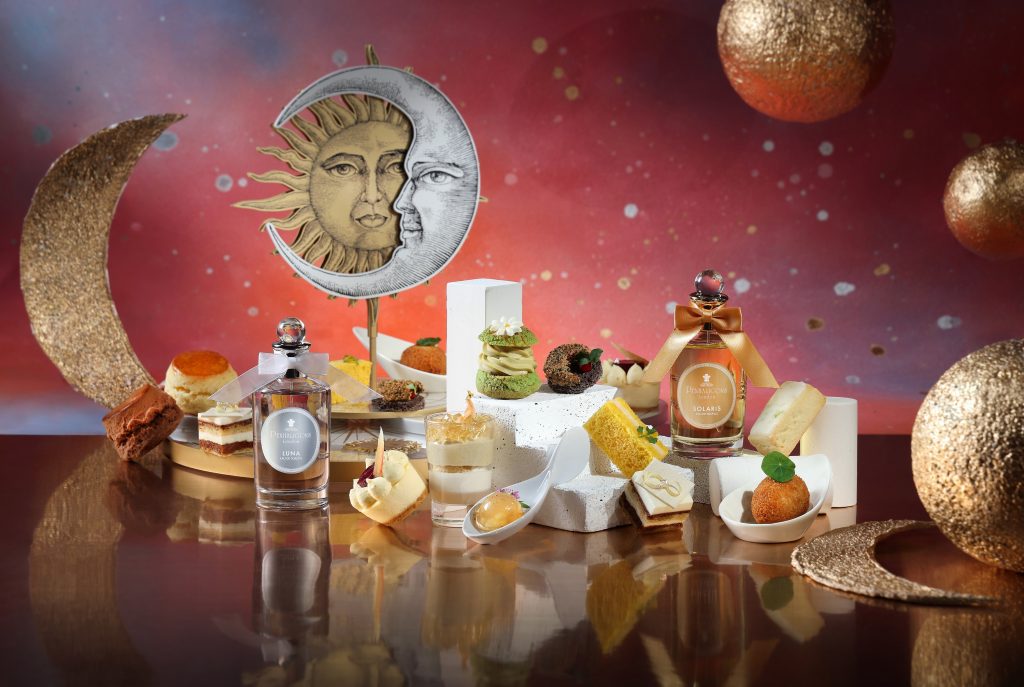 The Ritz-Carlton Hong Kong's Café 103 has joined hands with the prestigious British perfumery Penhaligon's for a "Luna and Solaris" afternoon tea, available from 2 May to 31 July. Inspired by the brand's new Solaris Eau de Parfum fragrance – an ode to the sun, Solaris illuminates with blackcurrant and ylang ylang notes – and revamp of their best seller Luna Eau de Toilette – a romantic fragrance that resembles the soft, night moonlight with lemon and delicate bergamot notes – expect a series of exquisite delights. For the savoury options, there is the orange and scallop mini sandwich and duck foie gras mousse with juniper berry and rose petal gel. Over in the sweets department, look forward to the jasmine tea cream choux and lemon cheese cake with orange cream and cassis gelee.
Where: 103/F, The Ritz-Carlton Hong Kong, International Commerce Centre, 1 Austin Road West, Tsim Sha Tsui
Castellana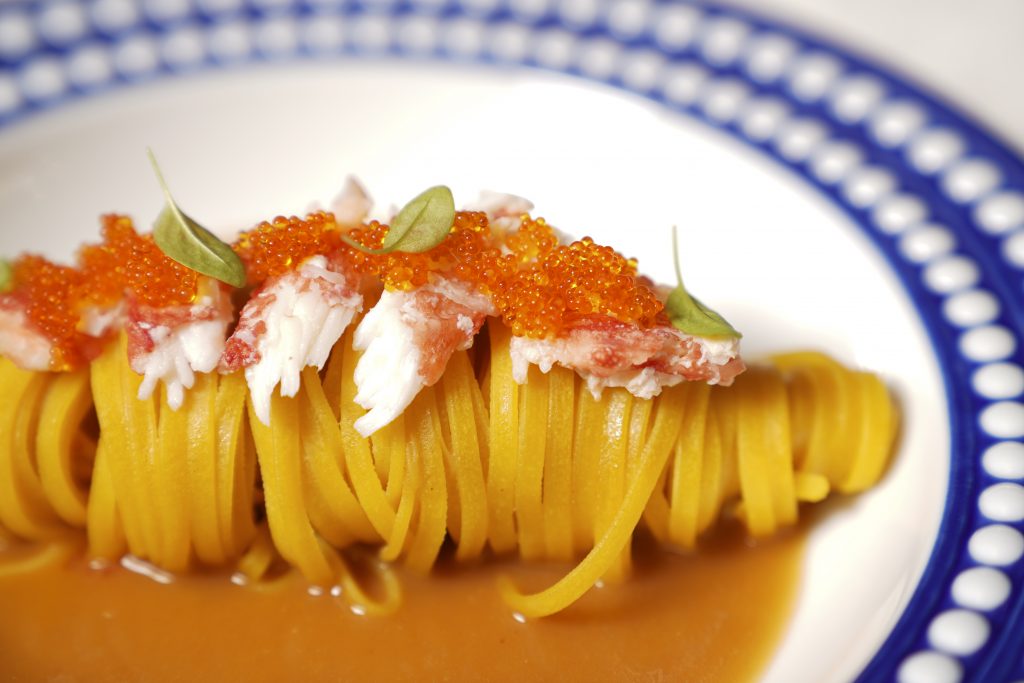 New seasonal menus are in place at Central's Castellana.
Inject a touch of European flair to your weekend with their new weekend brunch menu of either three or four courses (HKD$680 and HKD$780, respectively) showcasing the best of seasonal Italian ingredients elevated with chef Romeo Morelli's refined craftsmanship. Like, Asti-style bell peppers – crisp peppers stuffed with tuna, anchovies, homemade mayonnaise and balsamic vinegar, and finished with a deep-fried caper and tuile; lobster salad with caviar, a luxurious dish inspired by chef Morelli's travels to Sardegna; and a refined take on vitello tonnato where foie gras takes the place of the traditional tuna filling.
For something more extensive, there is also Castellana's six course "Tour Around Italy", which is an ode to chef Morelli's home country with each dish an interpretation of a specific region. Japanese scallop tartare marinated in Sichuan oil, clementine purée, almond and black squid ink is reminiscent of Sicilia. While a flavourful Datterino tomato soup garnished with a hint of burrata cheese and yellow, black and red Cigliano tomatoes will transport diners to his hometown of Piemonte. Or, the summer edition of their "Traditional Piedmontese Recipe" menu. Highlights include the seared sardines with homemade crispy bread, onions cooked in carpione sauce and Kristal caviar; and slow-cooked Japanese black cod coated with crispy garlic for a punch of flavour and textural crunch.
Where: Club Lusitano, UG & 1/F, 16 Ice House St, Central
Mortlach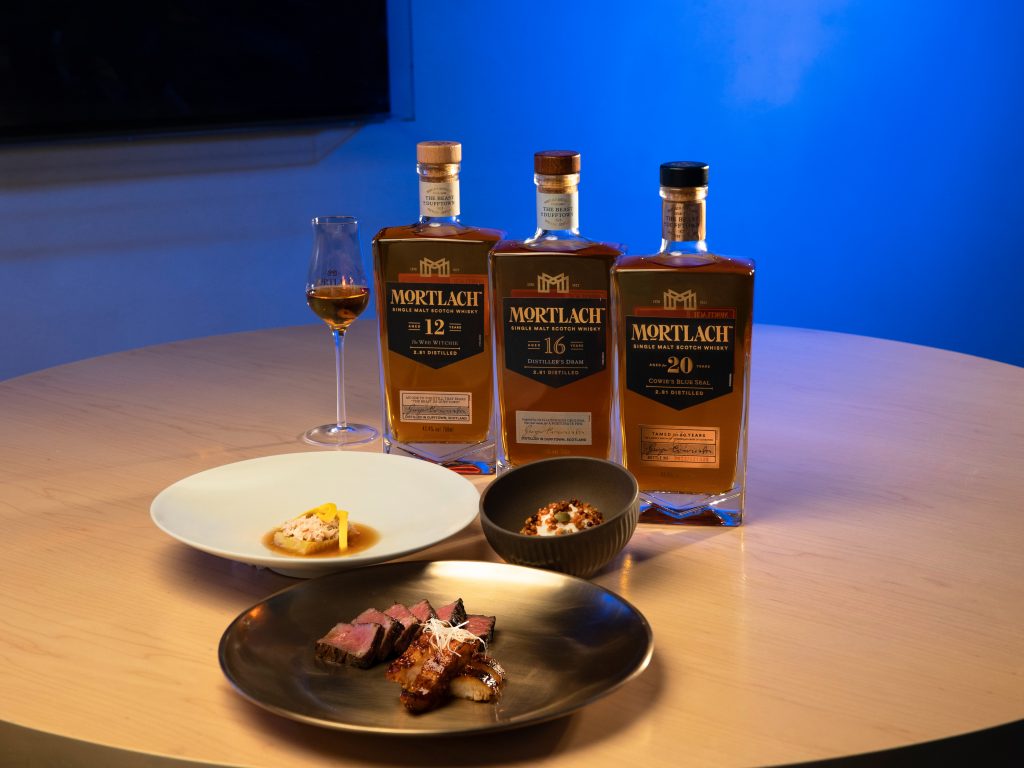 Whisky aficionados, assemble. From now till 30 June, Scottish distillery Mortlach will be showcasing its bold flavours through an exclusive pairing menu with Hansik Goo, Ying Jee Club and Testina.
At Hansik Goo (HKD$1398+10% + HKD$738+10% for whisky pairing) and Ying Jee Club (HKD$1980+10% + HKD$800+10% for whisky pairing), signature dishes are taken to new dimensions courtesy of the whisky. At the former, there is the snow crab with napa cabbage and doenjang crab broth, whose umami is elevated by the spicy sweetness of the Mortlach 16-Year-Old; and grilled hanwoo striploin and eel spring vegetable bibimbap, which is paired with the Mortlach 20-Year-Old – its cedar wood and tobacco notes perfectly echoing the smokiness of the grilled meat and fish. At the latter, chef Siu Hin-Chi's marinated sea whelk with jelly fish in a homemade spicy sauce and barbecue pork meets its match with the 12-Year-Old. But the pan-fried Kagoshima A4 wagyu with crispy garlic spotlighted by the 20-Year-Old is the menu showstopper.
Chef Marco Xodo of Testina is celebrating meat and offal with elevated trattoria execution. The sweetness of the Mortlach 16-Year-Old completes the rich mouthfeel of his chicken liver parfait, toasted brioche, saba and dried apricot. And the charcoal grilled bone marrow with toasted bread and aromatic salad is best enhanced with the medium-bodied toffee notes of the 12-Year-Old.
Where: Hansik Goo – 1/F, The Wellington, 198 Wellington St, Sheung Wan; Ying Jee Club – Shop G05, 107-108, Nexxus Building, 41 Connaught Rd Central, Central; Testina – 3/F, 8 Lyndhurst Terrace, Central
Chineseology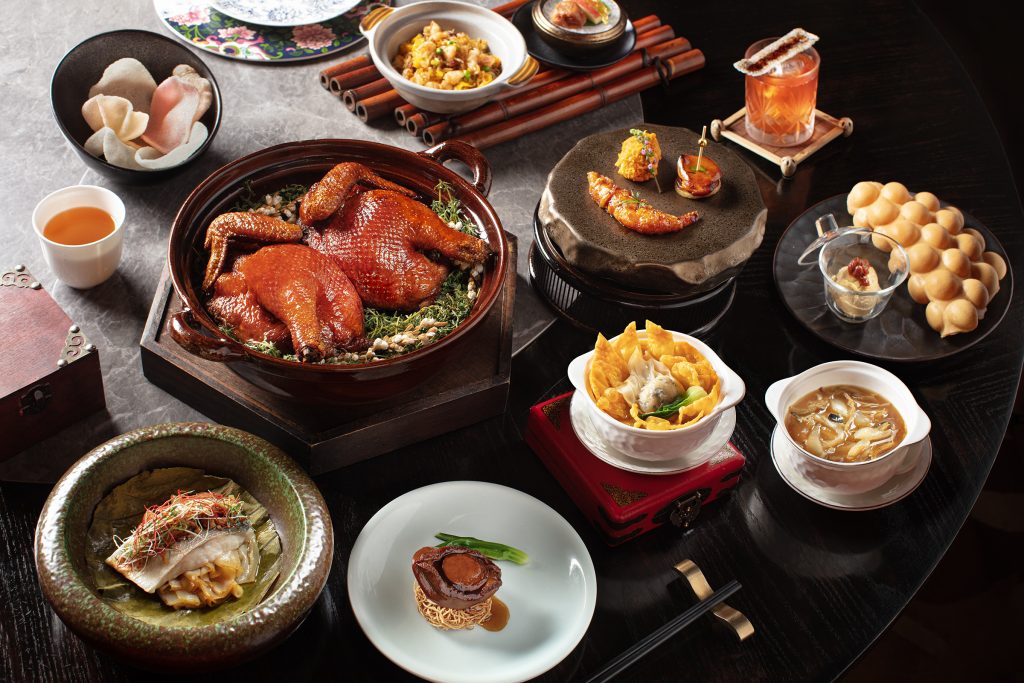 Chef Saito Chau of contemporary Chinese restaurant Chineseology is elaborating on his appreciation for local culture with a new "Flavours of Hong Kong" menu. Drawing inspiration from the signature expertise of four local brands: Tiu Yuen Soy Company, Ser Wong Fun, Lee Hoong Kee and Kam Hing Noodles, the ten original dishes are set to evoke nostalgic memories. We are talking about the lotus leaf-steamed wild ma yau fish, which is elevated with Ser Wong Fun's homemade snake wine; deliciously tender and juicy crispy fried chicken seasoned with Tiu Yuen Soy Company's fermented sweet soy sauce and Lee Hoong Kee's angelica; jinhua ham soup with pian er noodles from Kam Hing Noodles; and abalone with pan-fried crispy noodles braised in a secret sauce.
To accompany are two cocktails, including "Claypot Rice", a limited-edition innovative concoction of preserved sausage and Ser Wong Fun's snake wine, and garnished with crispy rice crust.
Where: Shop 3101, Podium Level 3 ifc mall, Central
Arcane x CulinArt 1862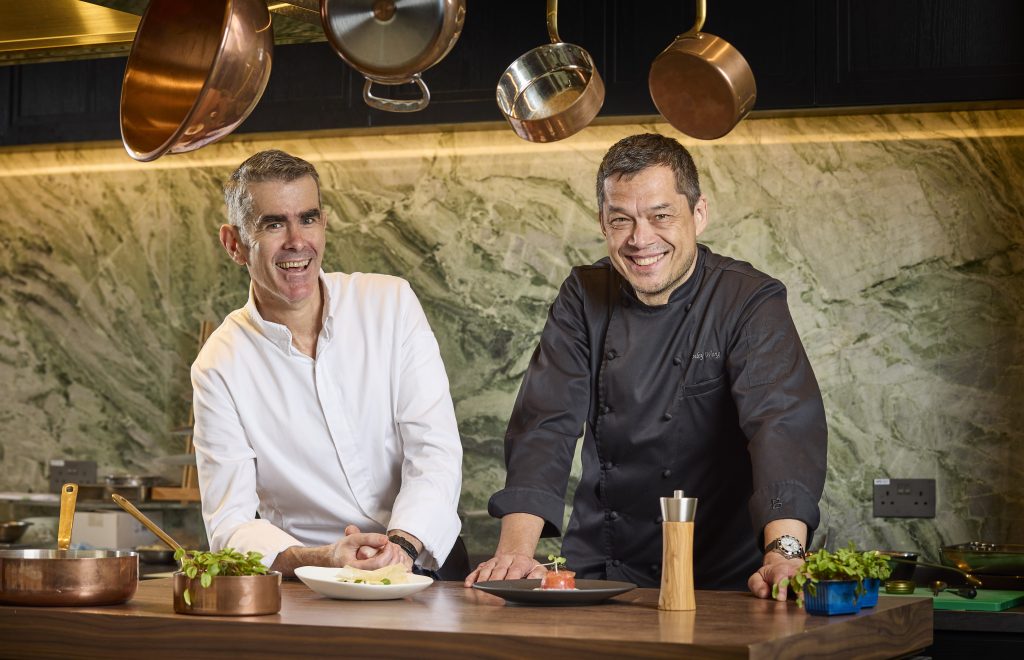 Chefs Shane Osborn and Stanley Wong of Arcane and CulinArt 1862 have teamed up to present a one-off, two-nights-only collaboration menu on 16 and 17 May at CulinArt 1862. Using only the best, carefully sourced ingredients, the line-up of innovative cooking begins with Osborn's amuse bouche of lightly cured Hokkaido scallops, followed by Wong's Momotaro fruit tomato with quark cheese and kristal caviar. The sautéed potato gnocchi with fresh morels, broad beans and wild garlic by Arcane and CulinArt 1862's strawberry mille feuille with rhubarb sorbet are also dishes to look out for.
Where: 1/F, Chinachem Leighton Plaza, 29 Leighton Road, Causeway Bay
Kontrasto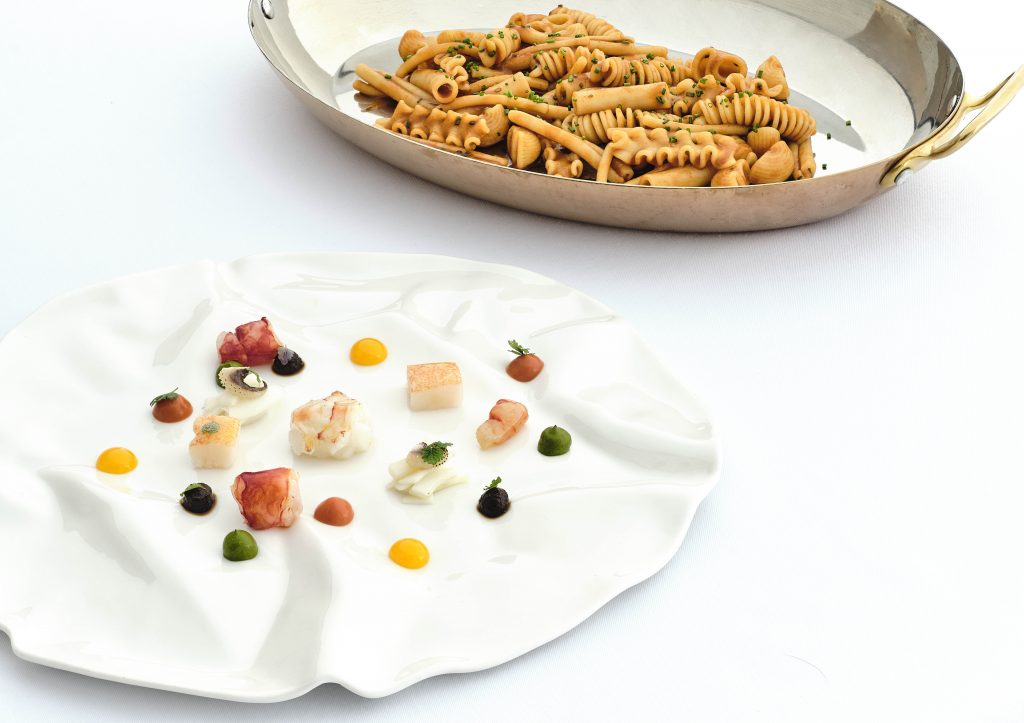 Kontrasto, an embodiment of Italian epicurean finesse led by Italian-born chef Fabiano Palombini, is the latest addition to Hollywood Road's dining scene. Inspired by the past and adapted to the present, the restaurant's tasting menus are a showcase of technical precision and decades of knowledge.
Embark on a culinary journey from the high mountains to the sea with the Benvenuto dinner tasting menu of either six or eight courses, which begins with the caviale, a cold dish evocative of the Italian coast of cured egg yolks topped with premium caviar.
Among the signatures are virtù, a pasta dish from Palombino's hometown of Teramo, Abruzzo, that is traditionally served on May 1 for Workers' Day of Italian noodles such as fusilli, rigatoni, ziti, pipe rigate and mafalde, and fresh seafood including lobster, langoustine and red prawns; spaghettone, Vicidomini artisanal spaghetti glistening in pureed Carmagnola bell peppers, Campania tuna belly and capers; and sogliola, green cabbage leave-wrapped wild-caught dover sole fillet in a Mediterranean-style Piennolo cherry tomato sauce.
Where: G/F, Chinachem Hollywood Centre, 1-13 Hollywood Road, Central
See more: Raising the bar on bar snacks