Pairet it down to the basics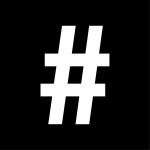 By: Stephenie Gee
June 12, 2023
There's a time for sophisticated and a time for simple. And for Paul Pairet, whose latest venture Nonos & Comestibles par Paul Pairet recently opened in the historic Hôtel de Crillon, now is the time for simple. The famed chef talks to Stephenie Gee about the new restaurant-deli and why finding simple food done well can be so difficult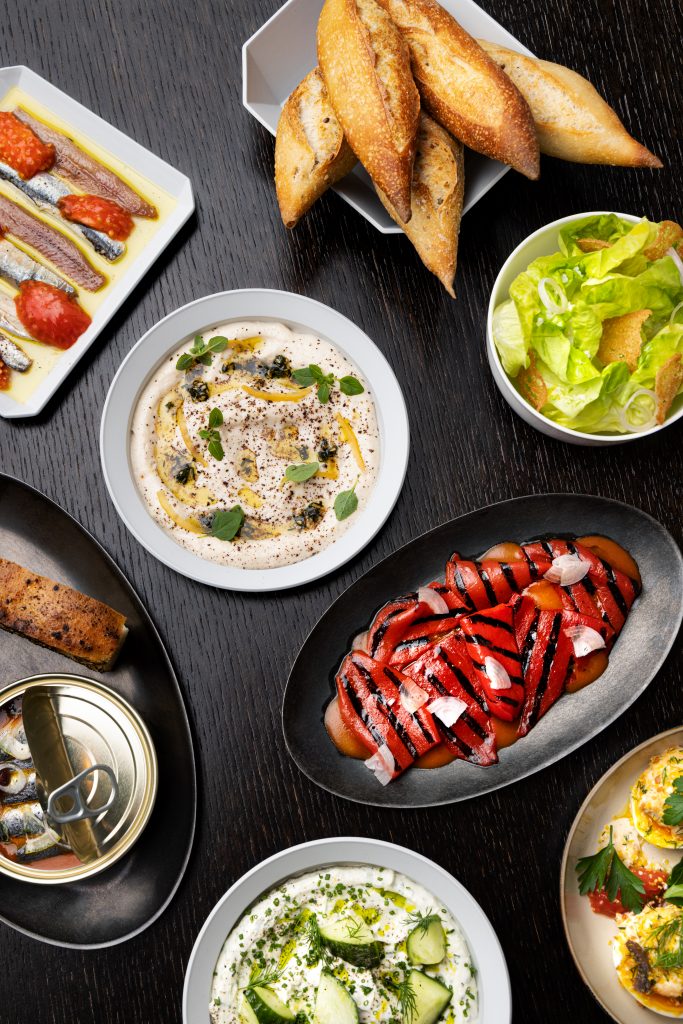 "Born from the intuition to revive with great energy, a form which ultra-luxe hotels did superbly: the grill, Nonos par Paul Pairet is a lively, city dining room serving a traditional French cuisine with a twist," reads the official website for the Hôtel de Crillon, A Rosewood Hotel, on the restaurant half of its new double-concept Nonos & Comestibles par Paul Pairet.
Which, as I learn a mere six seconds into my conversation with the famed Shanghai-based, Perpignan-born chef who has made a name for himself with his rigorous yet poetic approach to the art of cuisine and appearance as a juror on Top Chef France seasons 11 and 12 (not to mention, of course, his signature flat cap), is not the case.
"There's no twist," he snaps. "So… that's a good start." It's 11:00 on a Thursday morning. He's had a long night of cooking for VIPs as part of Rosewood Hong Kong's fourth-anniversary celebrations, as I'm later told, and beneath his considerable French accent, it's hard to fathom if he's making a joke or making a point. "And there is intentionally no twist. It's an exercise of style in a classic, daily, nearly home-like cooking. That's the whole point of it. It's a no-concept concept."
Set in Hôtel de Crillon, the current crown jewel of Paris's Place de la Concorde, Nonos & Comestibles par Paul Pairet is, as the following act of the quintessential Parisian dining room led by chef Justin Schmitt, Brasserie d'Aumont, Pairet's study of all things classic French.
It also marks his first return to home soil after two decades in the Far East, where he presides over the three-Michelin-starred Ultraviolet, which is, in Pairet's own words, "probably the most innovative restaurant you can have anywhere"; Mr & Mrs Bund, a "French-but- not-French" eatery specialising in French and universal favourites; French café and bistro Polux; and Charbon, a casual grill offering chargrilled skewers and artisanal soft-serves.
"France is a bit slower than what we're used to, but it's normal. And in the case of the Crillon, in the case of Rosewood, there are a lot of people involved. Every time you want to have something done, you need to discuss and take the time to be sure that everybody's on the same line and that everybody agrees," he says, which perhaps explains the discrepancy on the website.
"Whereas when we're in Shanghai, we can open something quite fast because we have the team, we have the construction team, we have a direct line of execution. We say we want to do it like this and the people will do it like this."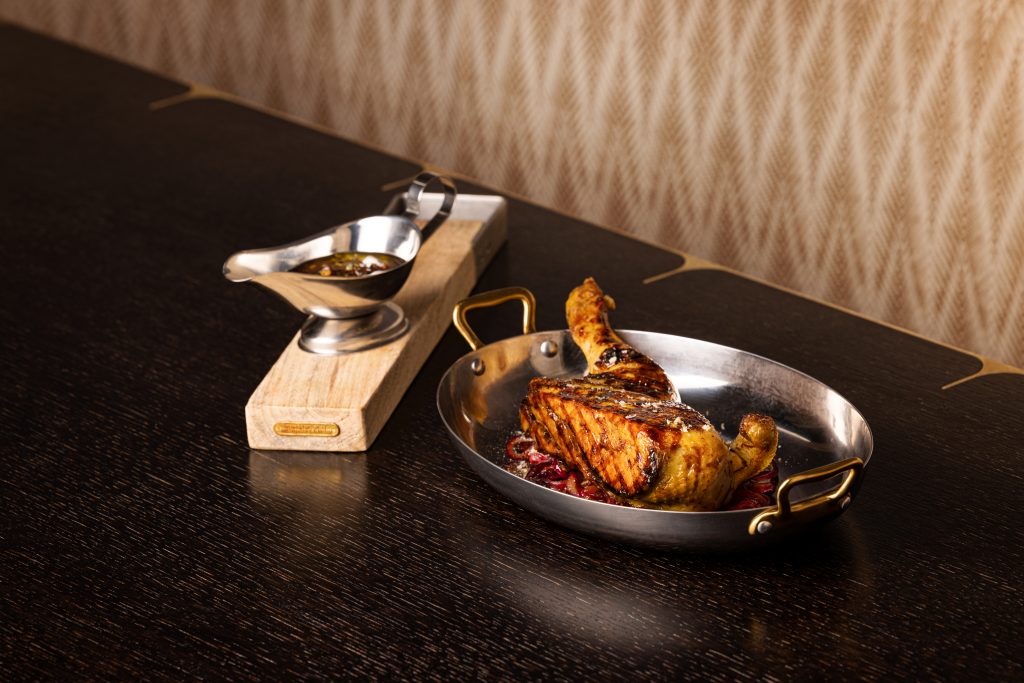 With décor inspired by the Parisian spirit, Nonos par Paul Pairet is the restaurant half; a lively, modern reimagination of a 1950s French-style grill serving up similarly classic and retro dishes. Pairet describes the recipes as "happy" – finessed to be democratic with prices starting at just under €10 (HK$85)* and maxing out at €250 (HK$2,105).
Think fresh radishes served with a generous dab of butter. All manner of French pâtés, seafood platters, eggs mimosa (French devilled eggs) as an homage to his mother, who he calls "the queen of eggs mimosa". And then there are the slices of freshly baked quiche Lorraine, along with escargots bathed in herbed garlic butter.
There are also warming bowls of rich onion soup, deceptively simple Gruyere cheese soufflés made voluptuous by a syphon worth of airy cheese foam, plenty that is thrown on the grill, XL sole meunière with both sides of the skin still on and the chariot de tranche – a roast slowly cooked – not grilled – for 12 hours then rested before served with a "nice little jus and mash potato" tableside from the carving trolley.
"It's like a steakhouse. It's very much based on meat, so it's completely out of the trend," Pairet says. "Nobody opens meat restaurants right now; everybody wants vegetables. So it's an accumulation of all those untrendy things, which is why I say it's a no-concept concept.
"It's retro things that we try to do properly. And sometimes, yes, there can be very strong techniques behind some of the dishes, but they're invisible. We're not trying to make a demonstration and I'm not trying to illustrate my own personal kind of cuisine – that is not the point at all of this restaurant."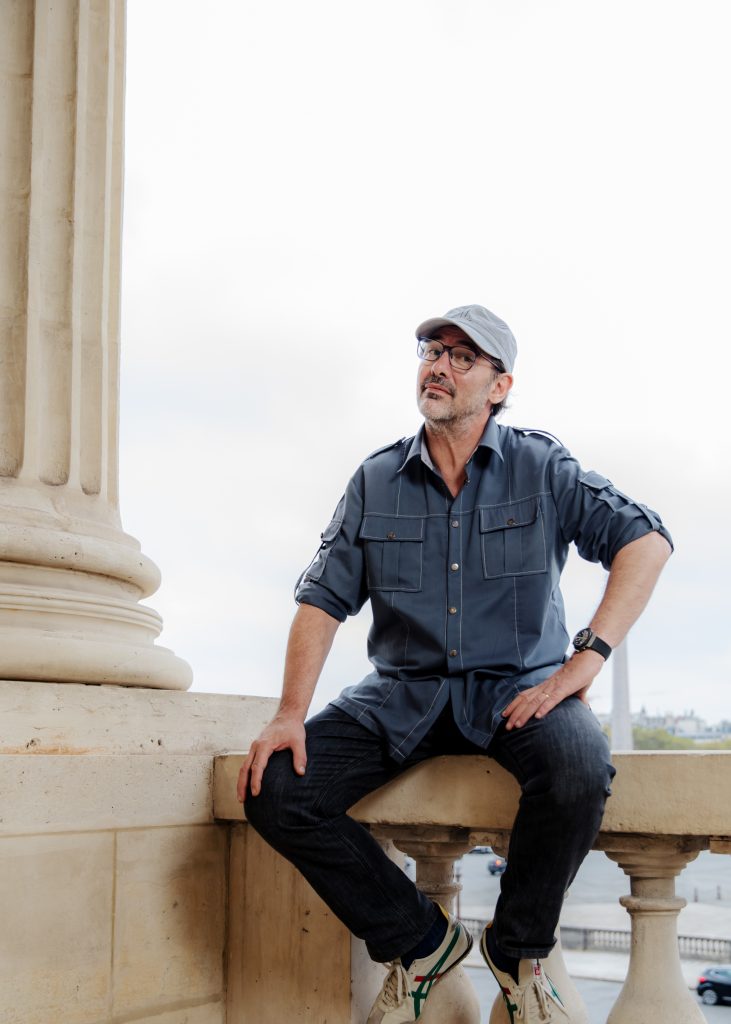 Comestibles (pronounced "co-mess-teeb-le, it's French") par Pairet, on the other hand, is a more relaxed venue. It is something of a snack-bar-styled-as-chic deli that serves to prolong the Nonos experience with offerings "that are still French but more product-based" such as cold seafood, charcuterie, smoked fish, cheeses and sandwiches, which locals and hotel guests alike can enjoy, from morning to midnight, either on the go or in-house.
To be clear, though, it is – again, contrary to the official press release – not a separate "second venue" (When asked what stood behind his decision to separate the two, Pairet huffs a laugh of disbelief, "I don't know where you get your information from but they're all…"), but simply a complementary extension of it.
"There's a big part of Comestibles that serves the garde manger, which is the cold kitchen part. And all
the starters from Nonos are served from Comestibles because they're not separated. Actually, they're on the same floor, they're connected. In fact, it could nearly be a single restaurant.
"But, we decided to separate it so that Comestibles is also independent, serving some other even simpler fare, like croque monsieur or a simple ham sandwich, for people who want to grab something at different times during the whole day, while Nonos is open only for lunch and dinner," he explains.
Also see: Le Du goes with the seasons
Best known for Ultraviolet – his 10-seat part culinary artistry, part interpretive performance restaurant situated at a secret nondescript location in Shanghai that serves a 20-course degustation of avant-garde cuisine costing upwards of RMB 4,000 (HK$4,390) – this return to the back-to-basics, no-frills approach is quite the unexpected move.
"There's a television show that I do in France called Top Chef, which makes me well known by the public. And most of the people know me through Ultraviolet. So a lot of people see that I'm doing this experimental kind of cuisine and then I go to France from Shanghai and I open a very simple place which nobody expects me to do. Everybody was expecting me to do some funky things but I said, 'Ah, this is not at all what I want to do,'" says Pairet.
"A restaurant that is a copy of Ultraviolet is not what I want to do here because I don't have that need for more space of creativity or expression. Ultraviolet, as small as it is, has covered all my wills and ambitions in terms of creativity and in terms of recognition, so I don't need any more Michelin stars. That's it. I have no need of more expression and no need of more recognition."
That, yes. Though really, because to operate a concept any more sophisticated from a distance is simply too much of a production to be feasible. "It's very difficult, if I'm very honest, to do a sophisticated concept at a distance. In fact, it's always complicated to do a restaurant at a distance. So, you need to be a bit honest, which is why a simple concept is what fits the best in anything that I would do abroad," he admits.
Still, Pairet knows well that where customers are concerned, consistency is key. And so no matter the concept, essentialism will always course through the veins of his food.
"Don't add. Remove. Go straight to the essential of what you're trying to express. It can be complicated because something is complicated. But I don't like things that are demonstrative, that go all over the place, that are compensating each other. It's not my style" – as well as that of curating a good time because "good" will always be the best compliment one can give to a Pairet affair.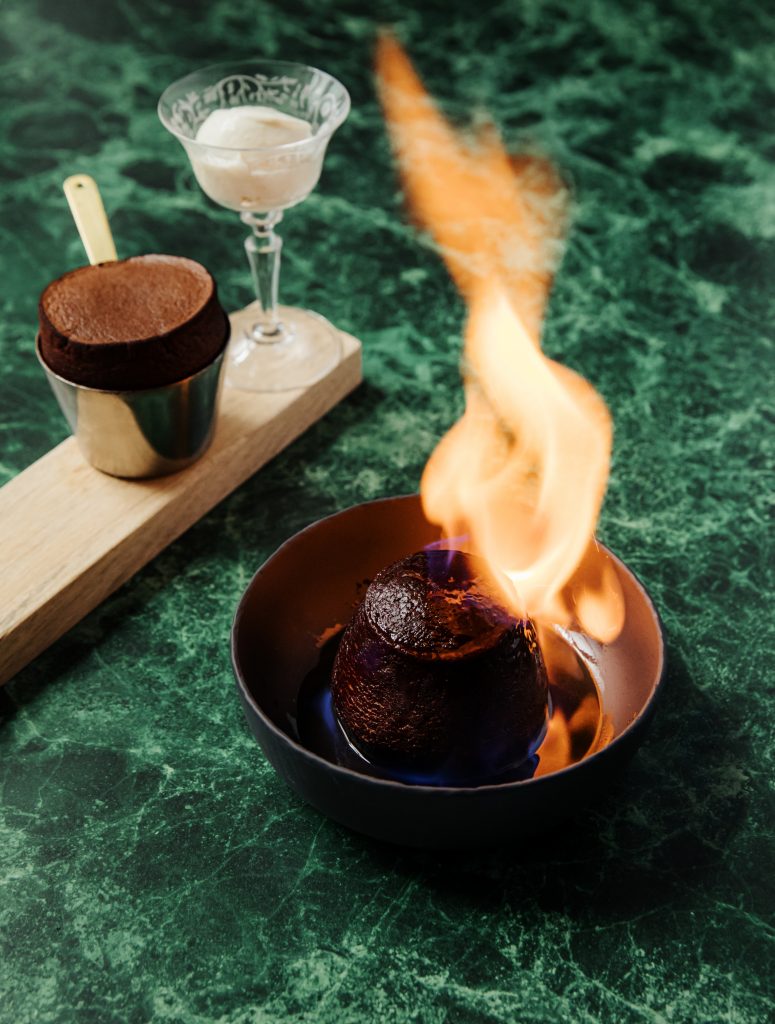 "I hope that guests have a good time. That they are pleased because they can have some of those items that though sometimes, yes, you can find in France in some other restaurants, but to concentrate them on a single menu and to be very French is not so easy," he says of the Nonos & Comestibles par Paul Pairet objective.
"If you go to Paris and you want something very French, it's not so easy to find. You can find a lot of young chefs who are very talented who express themselves and are twisting traditional recipes, but to find a place that is standard, nearly ordinary, but done with attention, is difficult.
"I want my guests to have a good time and to get out and say, 'Oh, it's good. The food is good.' I'm not trying to express something. I'm not trying to discover something. I don't want to be clever. I don't want to stun somebody. I don't want to have a new discovery in terms of taste. We don't aim for any recognition or Michelin stars whatsoever. I'm just trying to do something good because the best adjective you can get at the end of the meal is 'good'."
*Currency conversion at the time of publication