Embla brings Nordic flavours to Hong Kong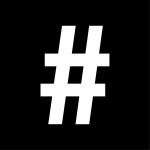 By: Stephenie Gee
June 6, 2023
For many, Nordic cuisine doesn't bring much to mind beyond pickled herrings and Ikea's Swedish meatballs. But there's so much more to it. For starters, there's sea buckthorn, fossilised salsify, sour milk bread and hay ash – all of which pepper the menu of Jim Löfdahl's new contemporary Nordic restaurant Embla. He talks to Stephenie Gee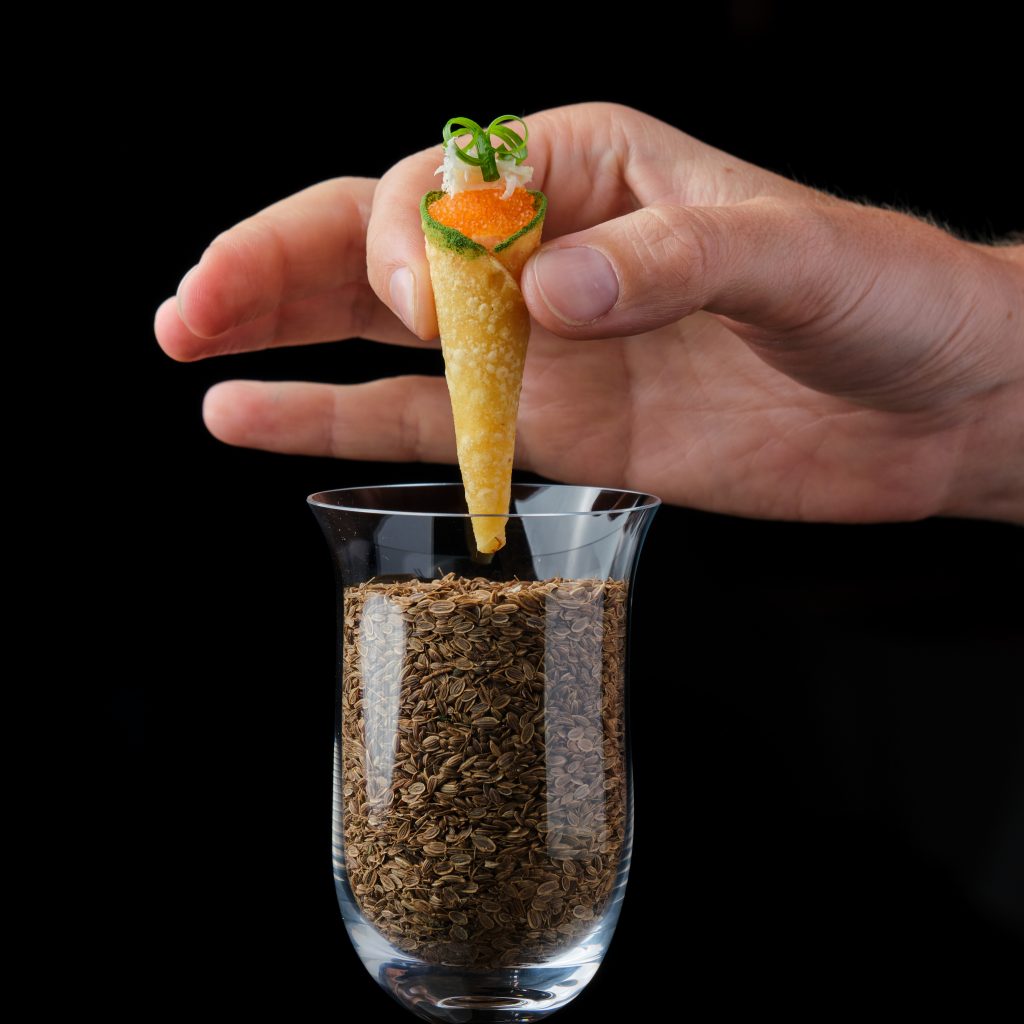 As told in Norse mythology, the one-eyed All-Father Odin was walking along the coastline of one of the new land masses raised out of the primordial waters. With him were two other gods: in one version, these were his brothers Vili and Vé, and in another, they were the obscure figures Hœnir and Lodurr.
The three deities found two logs, perhaps pieces of driftwood, washed up on the beach that possessed rude semblances of a man and woman. But they were lifeless and powerless, so the gods decided to endow them with what they lacked. Odin blew into them the breath of life, Vili imparted movement and inspired mental activity, and Vé bestowed shape, speech, feelings and the five senses.
They dressed them, named the man Askr and the woman Embla, and assigned them Midgard, the middle realm between Asgard (heaven) and Helheim (the underworld), as their dwelling place. They became the father and mother of all humanity.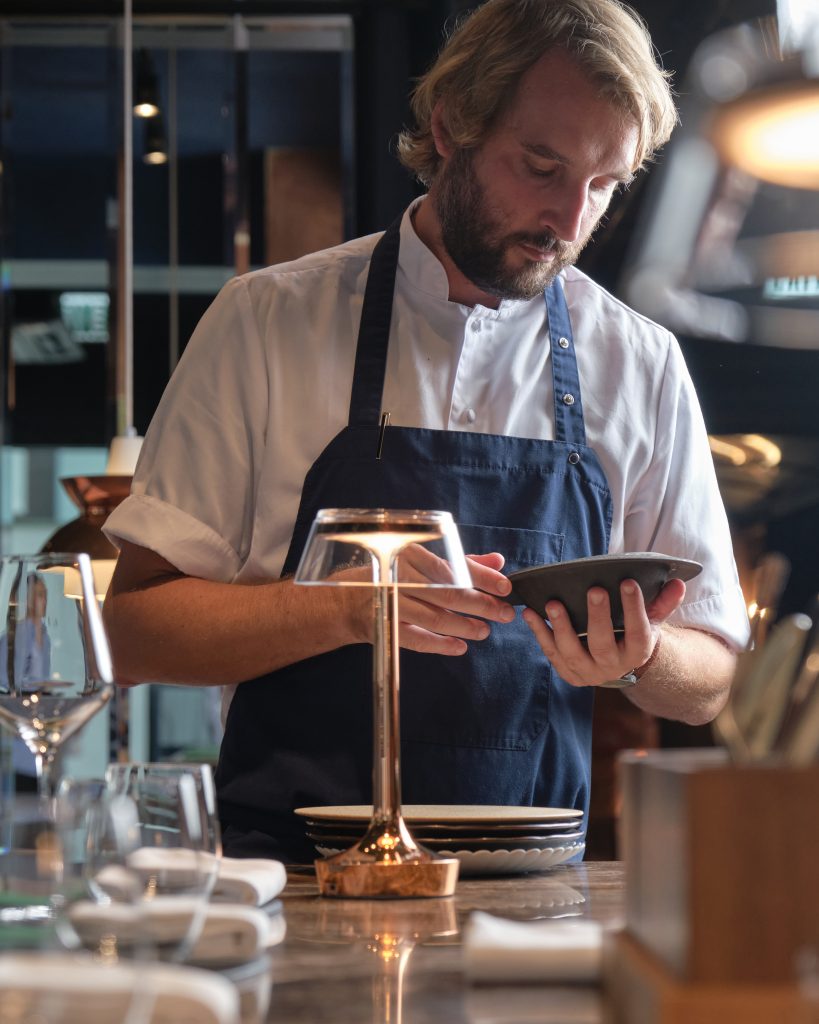 The interest of the tale, though, lies not so much in its substance as in the origins of the names. From the ash tree originated the man and thus the name Askr, meaning "ash tree", a holy fauna in the Viking belief that united the realms.
The etymology of Embla, au contraire, remains far more elusive. Some have said "Elm", derived from the Old Norse word for "elm tree", "almr". Others have suggested "water pot". But the general consensus lies with "vine", a climbing plant that thrives under light and intertwines with the ash tree as it grows and stretches to a better place.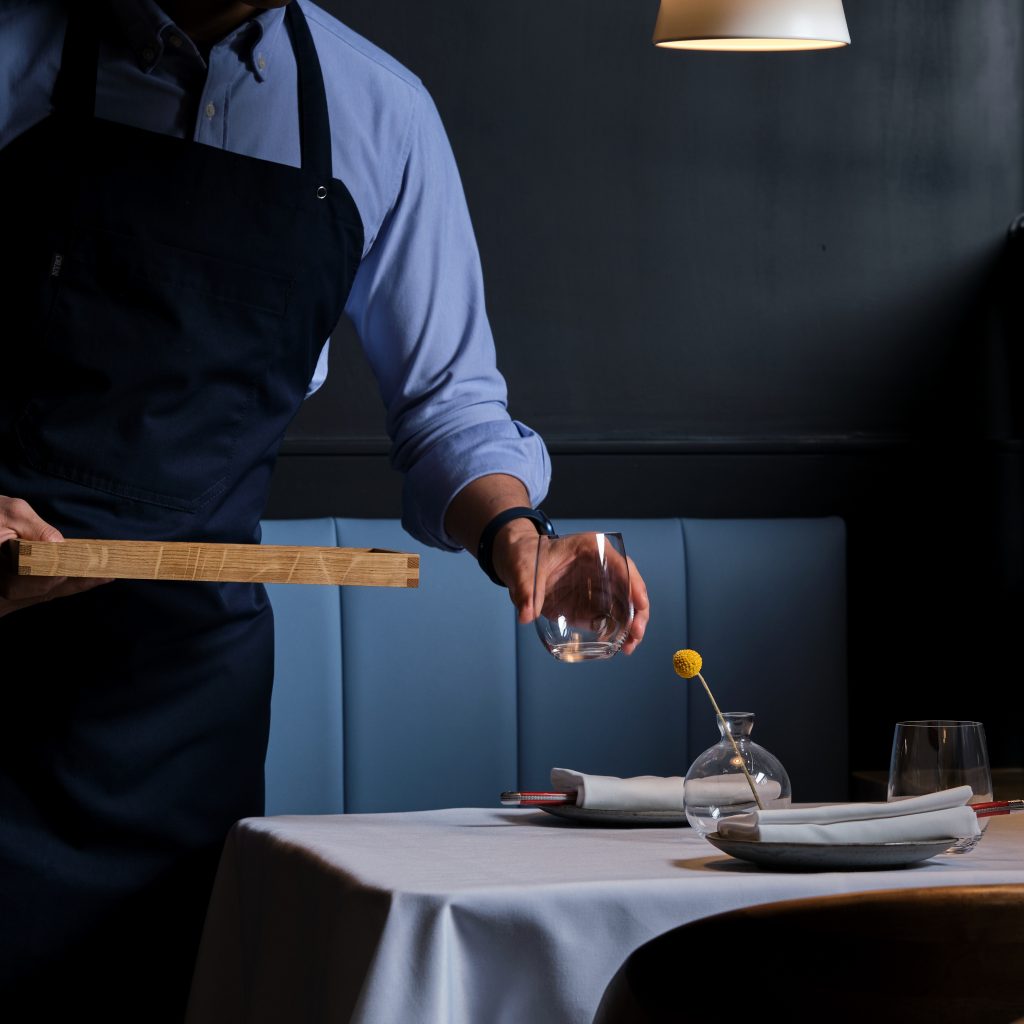 It's this name that Swedish chef Jim Löfdahl gave to his first solo venture – and it's fitting. Tucked away on Central's Upper Station Street, Embla is a contemporary Nordic fine-dining restaurant that has, since its founding in 2022, continued to refine and perfect its offerings in pursuit of the Michelin dream.
"When people come and dine with us, it's not the type of food that you normally get served in the Nordic countries," the tall, trim chef says from a corner table at Embla. The space is in true Scandinavian style: sleek and minimalistic, with midnight blue matted walls against powder-blue sofas and earthy wood accents.
"A quite fun fact: in Norway, the most popular dish, you would never be able to guess, is frozen pizza. In Sweden, the most known dish is meatballs and mash. What's fun with Embla is that even if I go back home to my country, there are not many restaurants that actually keep Nordic/ Scandinavian cooking as the base. So it was very important when I opened Embla that I keep that authentic Nordic palate."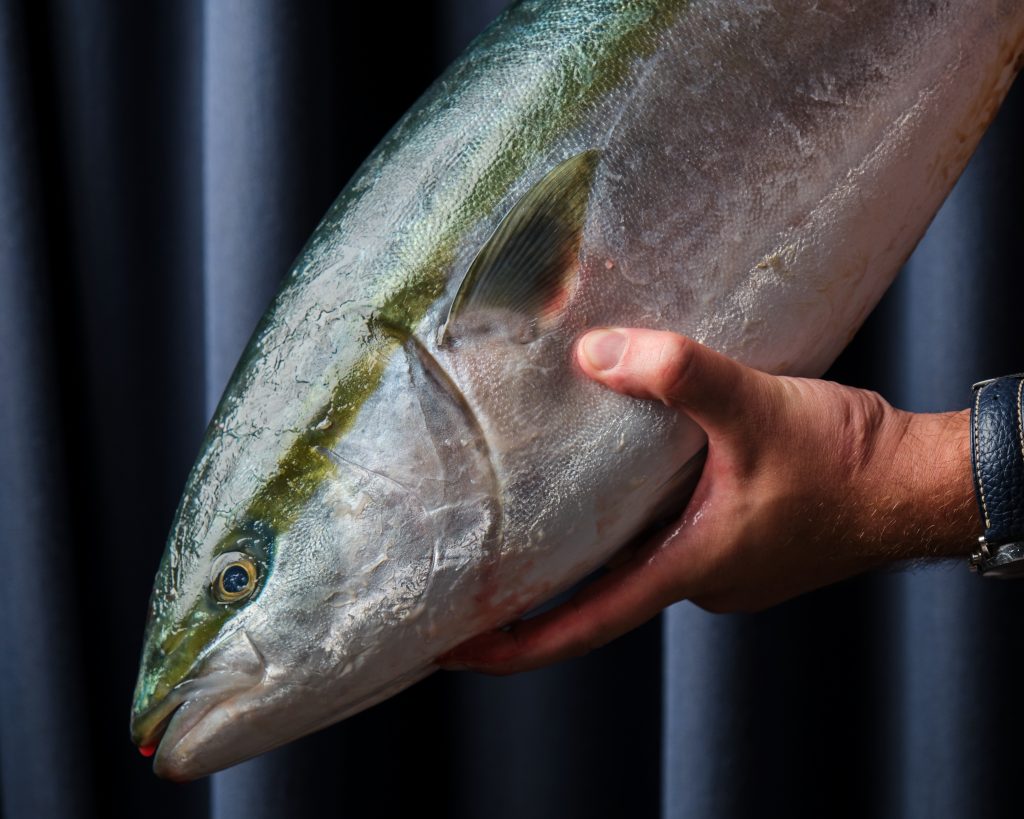 This is the premise that New Nordic Cuisine was built on. In 2004, believing that Scandinavians have strayed too far from their own culinary traditions and heritage for foreign, "exotic" foods – which is hardly surprising, considering how in today's globalised world a cornucopia of culinary cultures can be sampled in one city street – 12 Nordic chefs came together to pool their thoughts into a manifesto that, in the words of its founders, aims to "express the purity, freshness, simplicity and ethics" they associated with the region.
And not just through local, seasonal ingredients. But also, for example, cooking techniques like the age-old preservation methods of pickling, fermenting, air drying, smoking and curing that have been a cornerstone of Nordic cuisine since its earliest days, beginning as a means of survival during the region's long, bitter winters.
Also see: PDT's Jeff Bell on crafting a memorable experience, bar none
At Embla, the ethos, inspired by this culinary ideology, is simple: to pay respect to nature. What it accomplishes, as I learn from my tasting of the new spring menu on a balmy Thursday afternoon, however, is anything but.
The meal begins with æbleskiver (Danish pancake balls) made from a beer- base batter topped with applewood smoked trout – which is also generously presented inside the pancake – and borage, resulting in a mélange of textures; cured yellowtail with a spring radish rose, Kalix vendace roe, rosenkvitten ("the first juice extracted from the quince fruit") and lemon verbena.
Then there is a puck of charred roe deer tartare encircled by a ring of parsley emulsion and crowned with semi-dried carrots and deep- fried lichens. Followed by Löfdahl's personal favourite skrei, a migrating cod from Norway, perked up with a "Sandefjord" Norwegian brown butter sauce, baby leeks, razor clams and smoked pike perch roe. Each dish is a refined, harmonious ensemble of natural, unparalleled flavours and sensations.
"Seasonal produce overall is always the way to go. For me, Nordic food is about utilising the surroundings and working with local, seasonal produce. And in Sweden, where I'm from, I have to consider that 70% of the country is covered by forests and lakes and the sea," he explains.
"On top of that, we have the climate. So, before winter, we do a late harvest of a lot of root crops. And for us in the Nordic countries, it's very important to utilise that moment in time by preserving, pickling or freezing – anything basically to make the ingredients last. Fermentation is also very important, and we use a lot of it in the Nordic regions."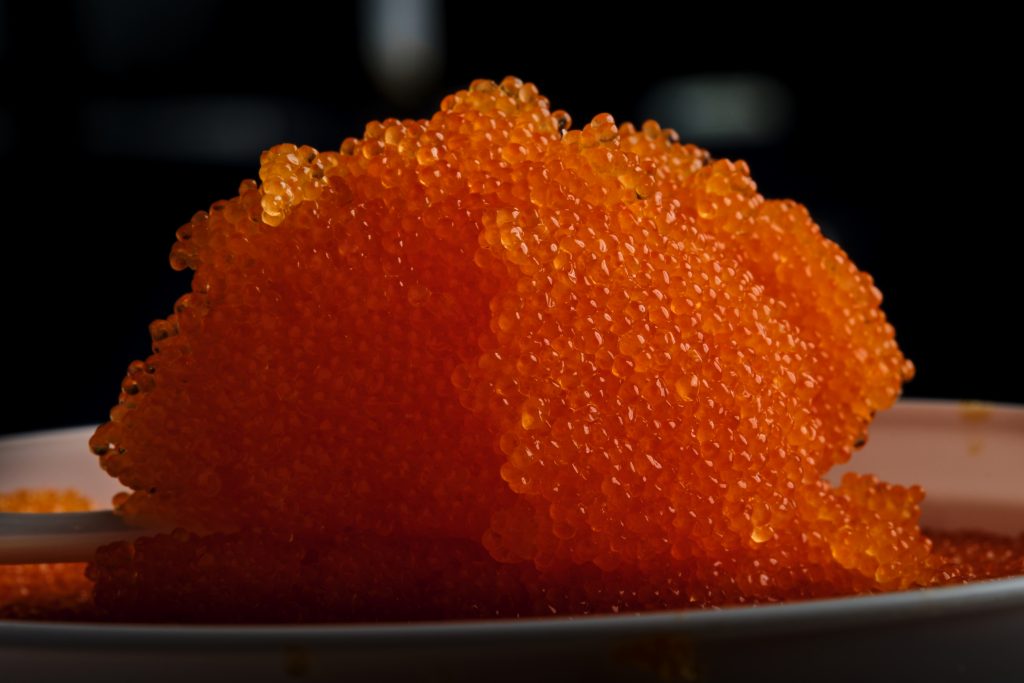 Still, even for the former head chef of Swedish chef-restaurateurs Björn Frantzén and Daniel Lindenburg's Frantzén/ Lindeburg (renamed as Frantzén since 2013 when the duo parted ways), the seminal bijou dining room in Stockholm famed for its Nordic cuisine with Asian overtones where Löfdahl, their first hire, would go on to spend six years, cooking the Nordic way has its struggles. It, for one, demands a whole new calibre of creativity.
"It's the most challenging because it puts you on a map where you have to change the menu," he admits. "When it comes to seasonality, there are a lot of chefs and restaurants that choose to change only a couple of dishes for the season. But I change straight-up 70 percent of my dishes. On top of that, we change the ingredients to match the season that we're in for the other 30 percent of dishes. And we change the whole menu every season, which is quite heavy. For many people, it's hard to get three new brand-new dishes a year."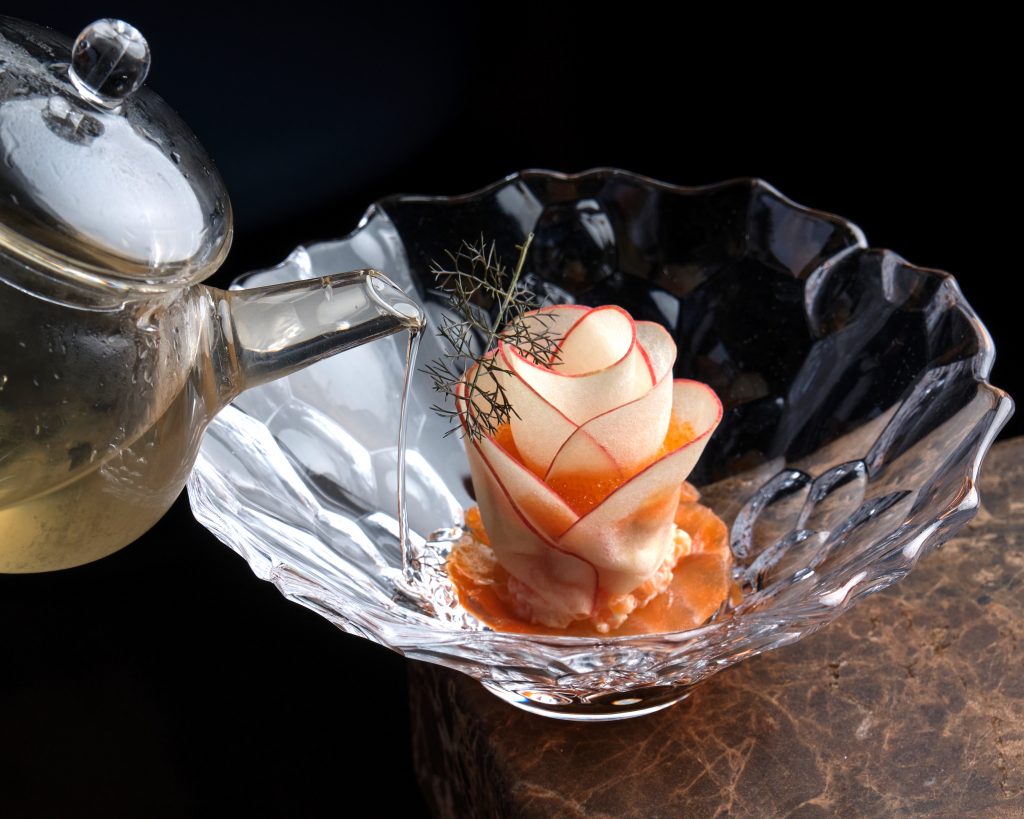 How he does it, Löfdahl tells me, begins with looking far and wide. "I look in so many directions for inspiration and that's because I need to," he says. After five years at the helm of Frantzén's Central modern Nordic bistro – and first international outpost – Frantzén's Kitchen, Embla is Löfdahl's "revenge time".
"I create a lot of dishes and I change a lot of dishes, and I want to continue this way for quite some time. My background is in fine dining and working to that three-Michelin- star level, and the more you go there, the more solid you get and the less changes you normally make. But I want to push for a few years where I'm still changing, so I use a lot of tools to help me. And it doesn't come only from ingredients and flavours, but also the environment, season, plates, cutlery – everything."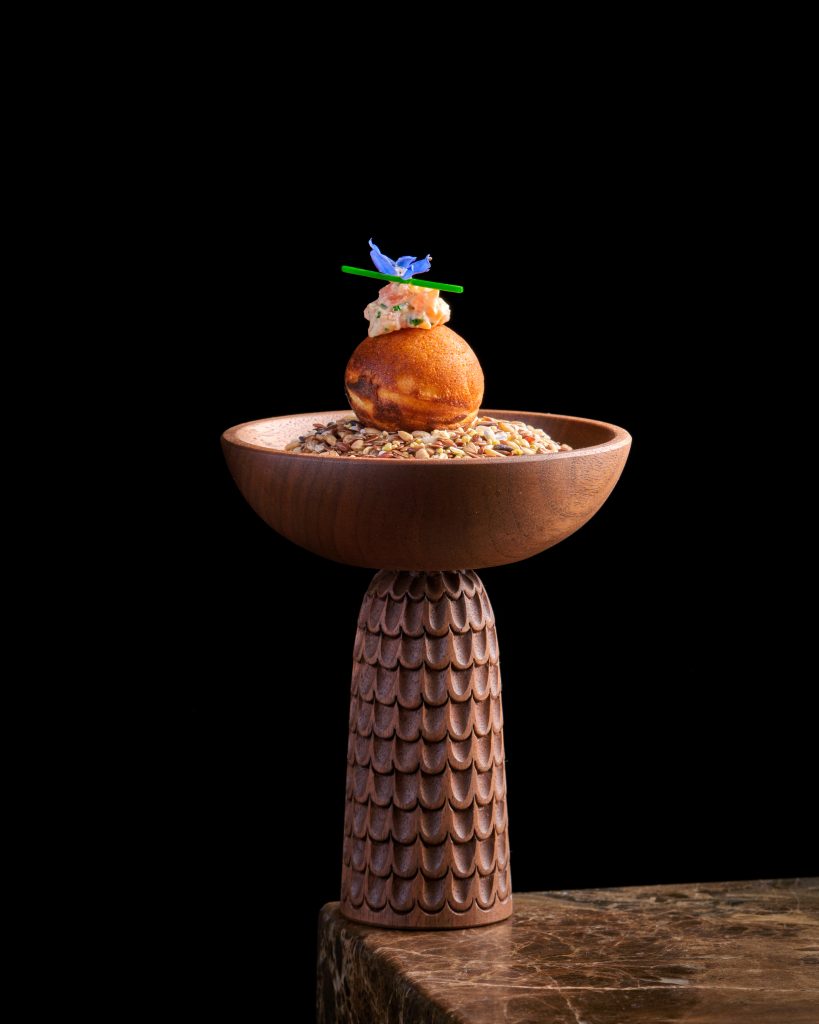 Everything but Hong Kong. "Hong Kong is a fantastic place. I love Hong Kong. My two kids, soon to be three kids, are all born here. But does Hong Kong influence me in the way I cook?" he asks.
"No. Hong Kong is the last market I look at to get inspired because I don't want to be the same as anyone else. I need a distance because if you start to look at the market you're cooking in, it's easy to make wrong decisions. The same would apply if I were in Sweden. I wouldn't look at what restaurants in the Swedish market are providing, I would look somewhere else."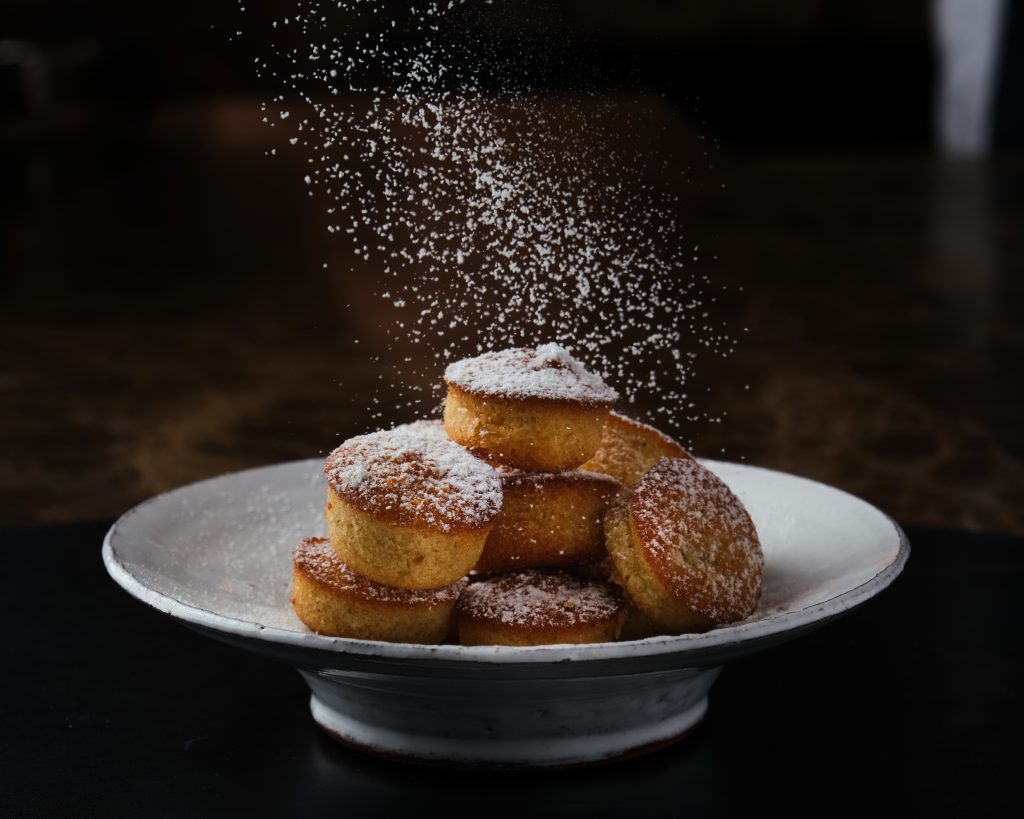 And unique he is, as the city's standalone New Nordic eatery. But true to the spirit of New Nordic Cuisine – reviving Nordic cuisine and allowing its distinctive character to brighten up the world – one and only is not his way forward.
"Sometimes I ask myself, 'Why aren't more people trying their wings from the Scandinavian countries?' To be frank, in Hong Kong there's just none. We have Ikea. It's a cafeteria, but okay. I think there's one more restaurant that wants to profile themselves as Nordic, but I'm not sure how Nordic it really is. Then it's us," Löfdahl says.
"In Asia, there's definitely a bigger interest for Nordic cuisine, but there's not a lot. My previous boss is expanding in Asia, which is good for everyone. So the more Nordic people, chefs and restaurateurs who want to grow this market, feel free. It's good for everyone. It's good to have more different cuisines coming to each city, I think." We think so, too.
Also see: Le Du goes with the seasons