#legendeats: Auor chef Edward Voon brings storytelling to our plates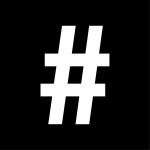 By: Stephenie Gee
October 28, 2022
Not content to rest on his laurels but instead keen to inspire and lift up those around him, Edward Voon speaks to Stephenie Gee about his new restaurant Auor, storytelling on a plate and how it's all just about giving back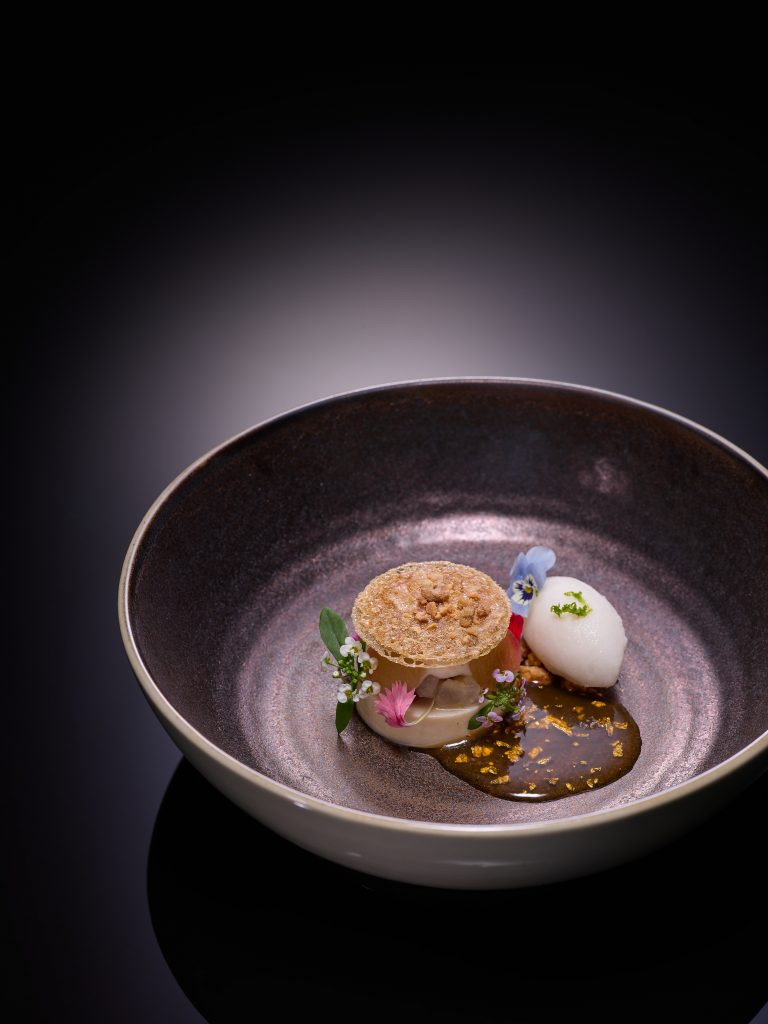 It is rightly said that talent opens doors, but it takes more than that to keep them open long enough to pass through. Never was the case more true than in F&B, an industry notorious for its long hours and relentless demands, and where longevity takes precedence over novelty. No longer are fanciful techniques, haute culinary innovations, and five-star reviews suffice to take you far; the standouts are those who are able to beat the odds, maintain their momentum and show gratitude to those who made it possible.
Edward Voon, a self-taught chef with no formal training who went from nearly burning down his kitchen (twice) to winning gold at Food&HotelAsia, one of Singapore's most prestigious culinary competitions, after just three years in a professional kitchen to emerging as a celebrity favourite – just take a scroll through his Instagram feed, comprised mainly of star-studded pics, if you need hard proof – is one such example.
While the Malaysian-born chef has overseen his share of culinary spaces over the years – including Singapore's Dolce Vita at the Mandarin Oriental as well as its prestigious Tower Club and first molecular gastronomy restaurant Aurum; and the recently closed Hong Kong celebrity favourite Le Pan – his latest concept is especially meaningful. Opened during a global pandemic, Auor (pronounced "hour") is a tribute to time and nature, taking cues from the four seasons and 24 Chinese solar terms.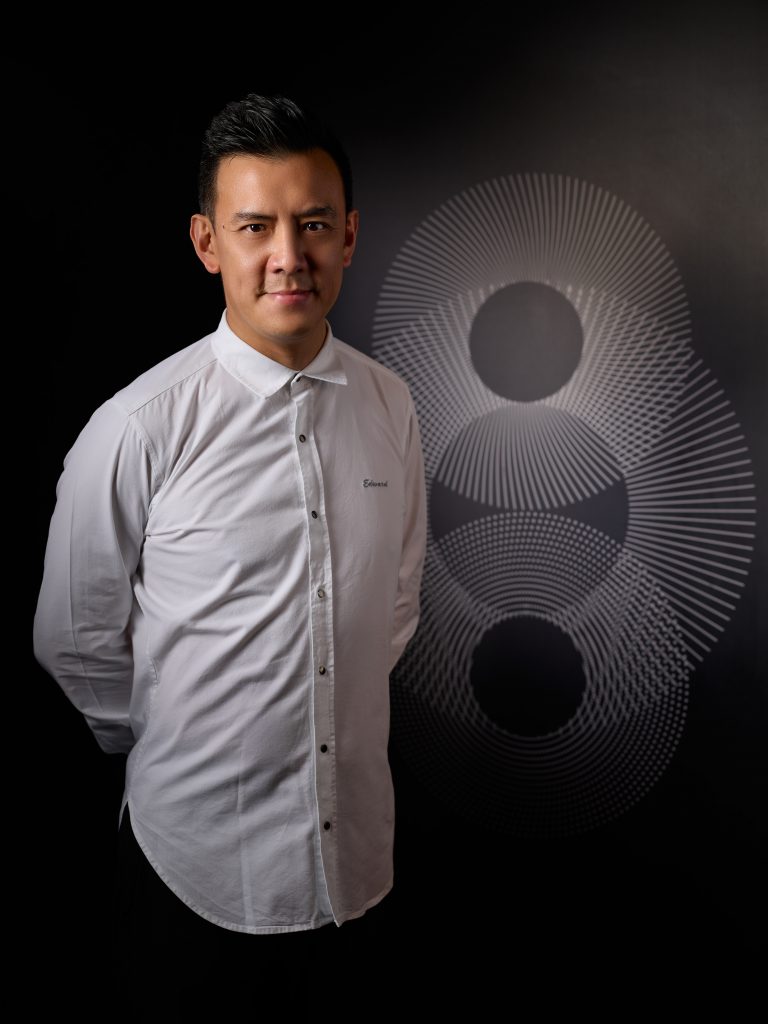 "First and foremost, in life, we are always guided by nature and seasons throughout whatever we do. It triggers us to do things at the right time. For example, the right ingredients, the right eating seasons for the guests, and it's all about the best, freshest produce that I can develop," Voon tells me from his new space in Wan Chai.
In the season of intermittent rain amidst hot and humid conditions, this for Voon means recipes and ingredients that, "in a way," can help assuage the weather blues. Say, a refreshing "very cold noodle with abalone" or cooling "watermelon radish." He continues, "Usually for Chinese people – because we are Chinese – we will eat certain things at certain times and periods. Like when it's the best time to eat the best kai lan (Chinese kale) or dong cai (preserved vegetable). I'm not trying to say that I will completely follow it, but it's taking the element as a concept for the menu."
Entitled "The Six Rounds" and "Menu Dégustation," the signature six-course and eight-course tasting menu presents artful plates – "The trend is that we eat with our eyes first, then the camera eats. Eating with the eyes is very important because it gives you colours, it refreshes your mind. It triggers! It triggers your emotions, and then from there, it's all about taste," Voon says – complementing the grand umber, bronze and gold setting that bring "the best of the seasons and also the best of nature in our lives."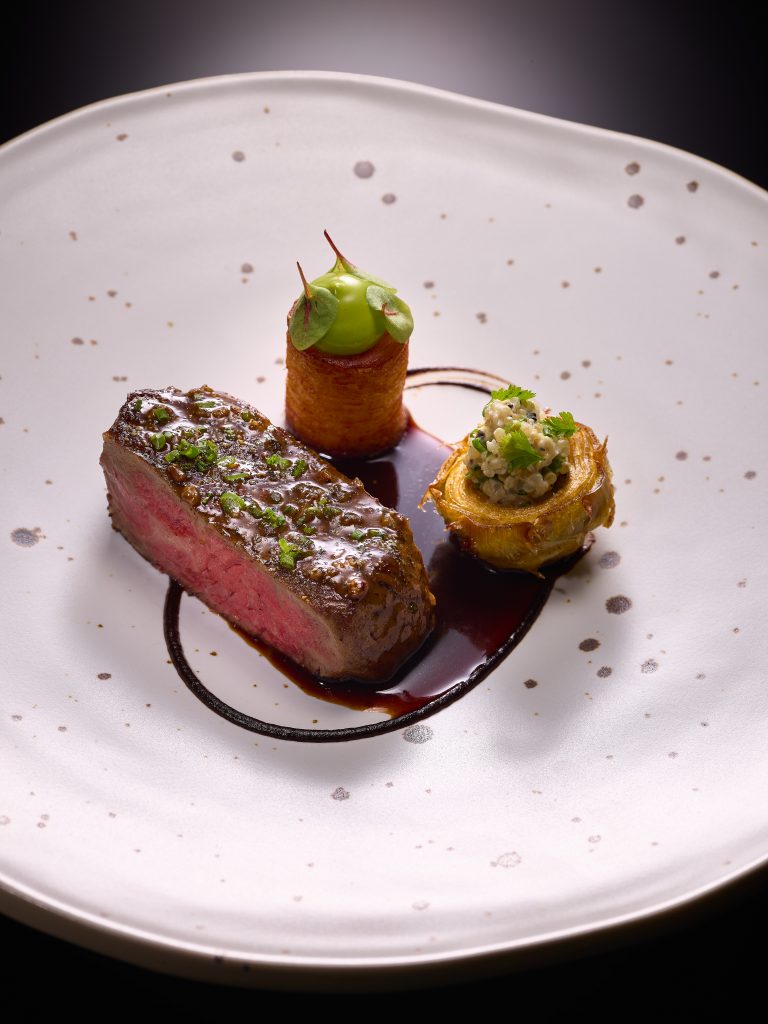 Executed with a style that marries the refined subtlety of French gastronomy with the rich and robust flavours of Asia, Voon's dishes are vibrant and bold yet familiar and comforting. There's a Hokkaido scallop and whelk dumpling with fermented black beans. There's Fukuoka sea bass paired with daun kesum, otherwise known as Vietnamese coriander, and an aromatic sauce. And Voon's, dare I say, favourite ("All these dishes are my favourite because everything comes from my heart, but [this would be the one] if I were to highlight something that maybe is half a centimetre above the rest"), pandan coconut cream panna cotta with gula melaka.
But whether it's seasons or time, ultimately, it all comes back to one common denominator: life. Each course is a representation of one of life's moments, starting from "Awakening" to "Rain," "Colours," "Diversity," "Soul" and, lastly, "Memory". It's designed to take diners on a colourful – literally and metaphorically – journey from beginning to end.
"'Awakening' is to begin life and your life journey. We awake and we are fresh," Voon explains of each "round." "'Rain', to me, sparks growth and coming from Singapore, it's always raining, oh my god. And rain gives a lot of textures of life – drizzle, storm. 'Colours' is trying to be youthful. I think colours represent all our youth, all our growing. 'Diversity' is about adventure, what's beyond our roots and the beginning of our maturity. You face challenges in life, obstacles in life and you have to be diverse. And then 'Soul' is as we approach the end of the cycle of life, and the sweet times of celebrating and cherishing memories, because once we reach memories, we start all over again. Because 'Memory' will let you reflect back on 'Awakening,' 'Rain' [and so on]."
Also see: 7 New Asian menus to warm up October
With an identity rooted in the circle of life, it's only right that Voon, too, looks to the facets of life for inspiration. Music, he notes, is the main one, with cooking in the kitchen akin to performing a concert, the flavours being the lyrics and his way of getting across to guests his ideas and concepts. Another would be the conversations he shares with those around him.
"We live life hanging out with our friends, with good people around us, and each meal or gathering, we will talk about food," he says. "Food is always one of the topics that we as humans will always talk about. And sometimes, friends will give me an idea out of the box that even a chef would never think of. For example, in Chinese people, when we cough, we eat certain herbs or ingredients, like lily bulbs. And then it triggers me to explore more, study more and I think about how I can make it into a dish."
This willingness to take on unfamiliar flavours and ingredients isn't just about Voon's passion for his craft and "work my ass off" mentality, it also speaks to his spirit of openness, which in itself is a rarity in society at large, let alone for someone of his calibre. "It has been a journey for me as a chef, and to come to this part of my career, I really want to just showcase and share different tastes," he says. "For me, I think, it's about being able to inject the flavours from my upbringing and my travels. It's just how we bring this memory to reality. But the whole point is that we must be willing to try. As I say, we must have the spirit of openness."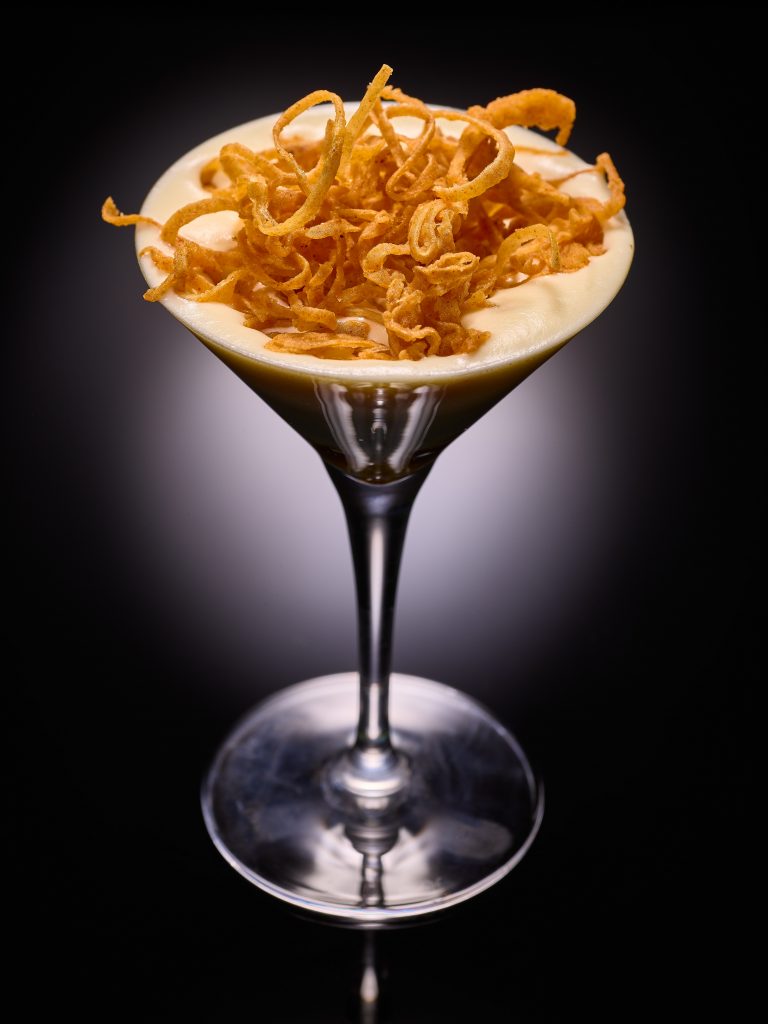 Besides Voon's remarkable aptitude for cooking, flavours and quality, it's also this openness that makes the Auor experience and him as a chef worthy of recognition. Whereas most chefs may find conversing with diners a tedious, perhaps even insufferable, responsibility, Voon sees it a privilege, with his time in the dining room as important as his time in the kitchen. "Speaking to the guests, cherishing the guests, getting to know my guests more, going the extra mile – I think this is very important to my philosophy," he says. "For every guest that comes, I'm very sure there is always a big chance that we will become friends and that we will be able to go out and have dinner together."
Not just creating the experience for guests but also becoming a part of it is a value core to Voon's philosophy. And how – with a small team and space – this can be lived out is through dinner. "Auor is somewhere where you can experience the full journey. But for lunch, everybody is rushing [to get back to] work, so I think it's not the right time. Here you need at least a few hours to enjoy the meal, and dinner is where you can relax, and your mind is clear," he explains. "I must be able to come out, you must spend half an hour talking to me, I must spend maybe half an hour talking to you. If we are drinking together, then it becomes six to eight hours – nah, I'm just joking! It's just all about that connection.
Also see: October feast with 9 new menus and venues to try in Hong Kong
"I also have to take good care of my staff. I really don't want to stretch them. I want them to focus on delivering during the evening because that is when we tell the story. That's when you board the train and allow yourself to be adventurous. We need to provide that full evening service for our guests, so if we do lunch then at dinner the intensity will drop. The expectations will drop, and the service and the kitchen too. Everything is a cycle. We want to deliver the best, we want to deliver the right thing. And by doing the right things for the guests we need to do the right things for ourselves. That is the right way."
Giving back starts with how one treats those closest to them, and how one does so reveals one's character more than anything else. Voon, a chef who takes the time after a late-night service to personally prepare a simple but hearty dinner of wok-fried Hokkien prawn noodles for his team, proves to be compassionate, humble and generous. It's genuine and striking, and it further shows in his response to what sets him and Auor apart, "Every chef has their own exceptional style and philosophy, and collectively we are part of this amazing gastronomic environment. Every chef has their own philosophy, every chef has their own audience, and every chef has their own upbringing, style, influences, friends. We are all chefs, and everybody is equal and doing an amazing job. Whether you're doing a local dish or a different concept, I think once we wear the white jacket, we are all the same."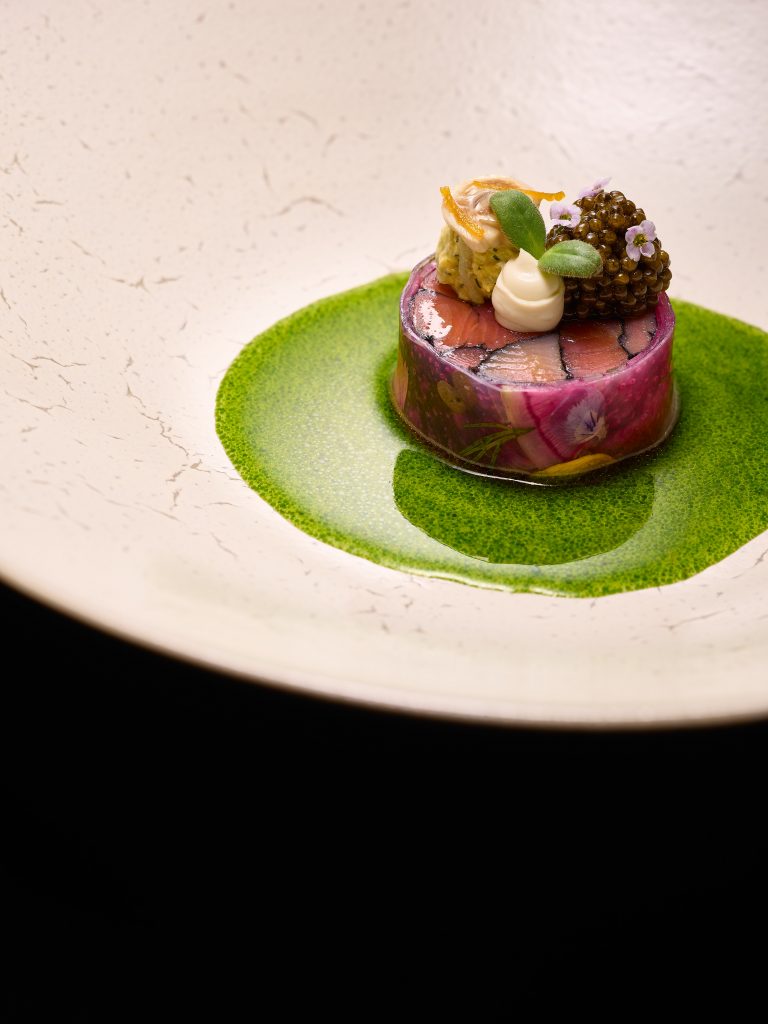 Perhaps. But when it comes to showing gratitude, there's really no one like Voon. After all, Auor is really just his way of giving back to people his experiences, his passion for the craft and his way of saying "thank you" to everyone who has played a part in his journey: "When it comes to succeeding in cooking or in life, it's all about hard work and determination. But it's also about my energy and my daily curiosity in life – that we want to develop, we want to learn, we want to get to know more.
"I need to get to know the staff and guests a bit more, I want to be able to help them, not just in cooking but also in life. We all have a lot of problems, but if I'm able to advise them beyond cooking, I think I would. Because when I was young I had friends, people who gave advice to me. I was a problem kid, but I believe it's time to give back."
Also see: 5 record-breaking moments of BTS' Jimin