#legendeats: 10 new venues and menus in town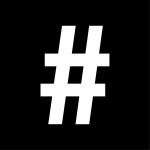 By: Stephenie Gee
June 17, 2022
Summer is here, and with the new season comes new destinations, menus and food experiences. From Chinese to Italian to steakhouse, here's where to check out this month
Henry
New chef de cuisine Mario Tolentino and restaurant manager James Sandburg have come together to bring an exciting new take on the American steakhouse concept at Rosewood Hong Kong Henry. The new menu, which pays homage to America's most cherished culinary traditions, features the most exemplary contemporary expressions of butchery, meat-curing and charcoal grilling techniques with highlights such as the BBQ plate, a selection of Henry's most prized meats slathered with its house BBQ rub and Ribeye 44 Farms USDA Prime Black Angus with black truffle veal jus and bone marrow béarnaise.
More than just premium meats, this new menu also has a commendable list of elegant American steakhouse-style raw appetisers, starters, seafood, pasta, sides and desserts, including the Devilled Japanese Eggs, Blue Fin Tuna Carpaccio, Squid Ink Tagliolini and Sweet Corn Ice Cream Sundae.
Where: 5/F Rosewood Hong Kong, Victoria Dockside, 18 Salisbury Road, Tsim Sha Tsui
Ramato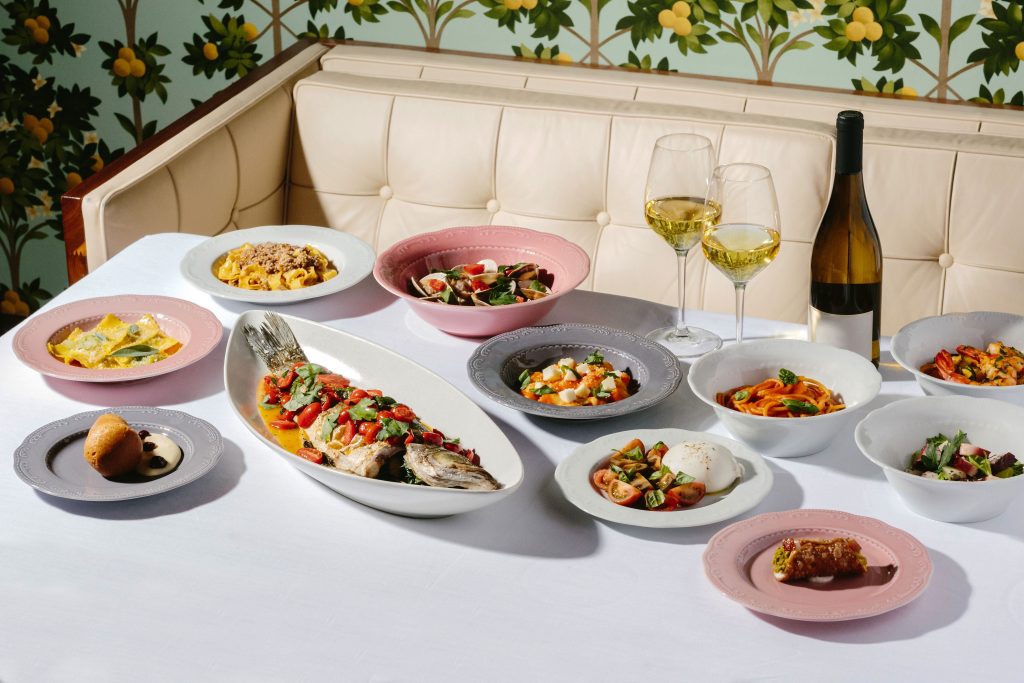 Esteemed Italian chef Antimo Maria Merone and mixologist Mario Calderone are joining forces to present diners with a complete revamp of the food and beverage programme at Ramato. The name originating from ramato tomato, a round tomato variety known as the king of Mediterranean cuisine, the new neighbourhood Italian restaurant located on Hollywood Road will be serving family-style traditional southern Italian fare inspired by Chef Antimo's favourite dishes from his "nonna's" dinner table, such as the Bruschetta and Sautéed Clams.
Hearty pastas are a must for Italian food lovers and Ramato will not disappoint with a total of six pasta dishes served on the opening menu. Highlights include the Dry Spaghetti, Ramato Tomato Sauce, Homemade Pappardelle Ragu and Homemade Fettuccine with King Prawns.
Because no dinner is complete without drinks, Italian mixologist Mario Calderone of one-Michelin star Duddell's has you covered with a variety of simple and familiar drink staples classified into four categories: Italian Classics, Modern Classics, Hall of Fame Classics and Signature Drinks.
Where: 208 Hollywood Road, Central
Also see: 5 Netflix shows to dive into July
Bluhouse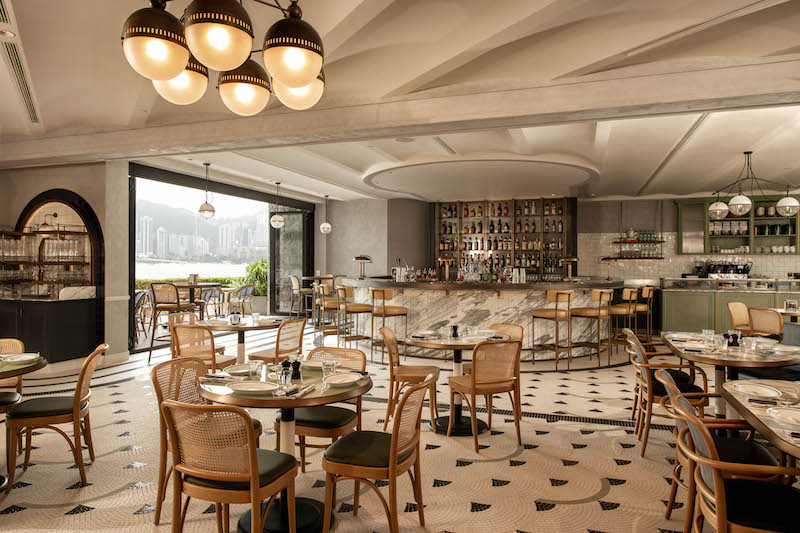 Headed by Naples-born chef Giovanni Galeota, Bluhouse of Rosewood takes guests through all regions of Italy by serving the most enchanting gastronomic delights. Its all-day menu seizes the hearts of guests with the featuring of rich, taste-refining dishes such as the Rigatoni Alla Carbonara, Costine di Maiale Alla Genovese (slow cooked pork ribs) and a wide selection of Roman style pizzas, including the classic Margherita, Pomodoro and Diavola.
With a colonial interior that brings the vibrant streets of Italy to its sun-drenched dining hall and the stunning views of the Victoria Harbour accessible from every angle, Bluhouse also offers two separate dining concepts. During daylight, diners can opt for a more casual dining approach at Bluhouse with culinary encounters from rosticceria and pizza al taglio that pay homage to Italy's neighbourhood lunch spots to enticingly sweet moments at the pasticceria and gelato counter. Or, for a more elevated exploration of Italy's gastronomic delights, head over behind the curtain of Bluhouse to the elegant Dining Room, which will see its opening on the 23 June.
Where: Rosewood Hong Kong, Victoria Dockside, 18 Salisbury Road, Tsim Sha Tsui
Bayfare Social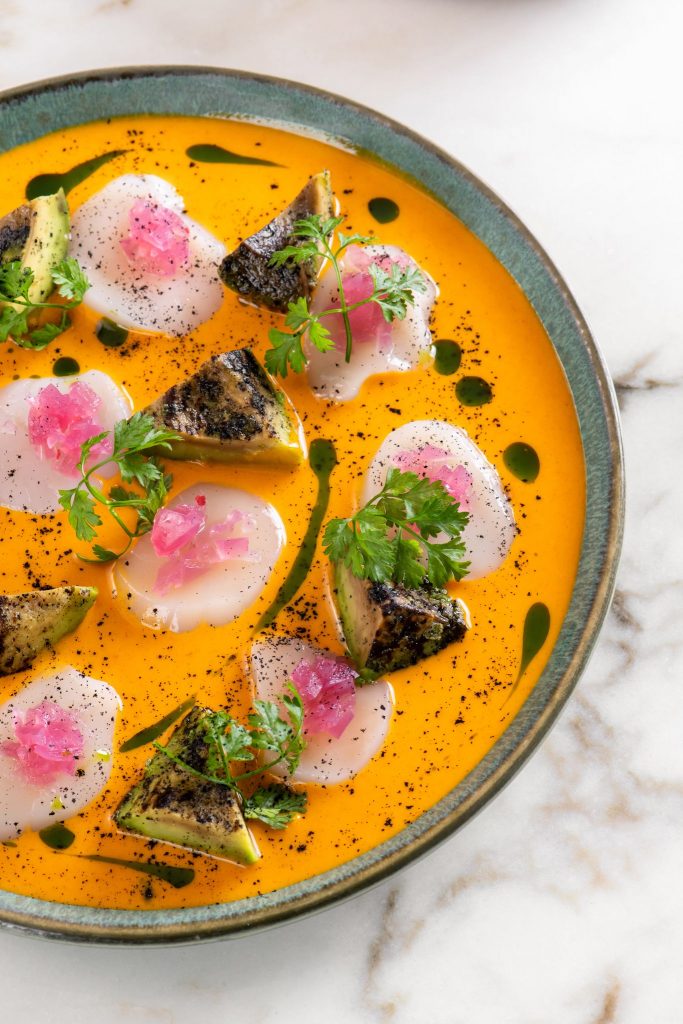 Bringing over a decade of experience in kitchens throughout Europe and Hong Kong to the helm of Rosewood Hong Kong's resident tapas-inspired restaurant and bar Bayfare Social is the new Chef de Cuisine Jorge Vera Gutiérrez. Refreshing the menu to showcase his deep expertise in cooking traditional Spanish tapas with an elevated twist, diners will surely be guaranteed a feast of all senses with new additions such as the Pan Con Tomate, crystal bread topped with grated tomato and drizzles of Arbequina olive oil; and Scallop Tiradito, raw Hokkaido scallop in escabeche dressing and avocado, as well as larger dishes like the Grilled Spanish Sea Bass and traditional roasted Spanish suckling pig.
Desserts are the heart of Spanish cuisine and Chef Jorge offers them in the form of the famous burnt custard dessert Catalan Crème, flavoured with citrus peel and cinnamon; and Churros, the beloved sugary fried treat coated cinnamon and sugar and served with rich, hot chocolate.
Where: 5/F Rosewood Hong Kong, Victoria Dockside, 18 Salisbury Road, Tsim Sha Tsui
Also see: Fashion Shoot: a stylish performance of a long hot summer
Duddell's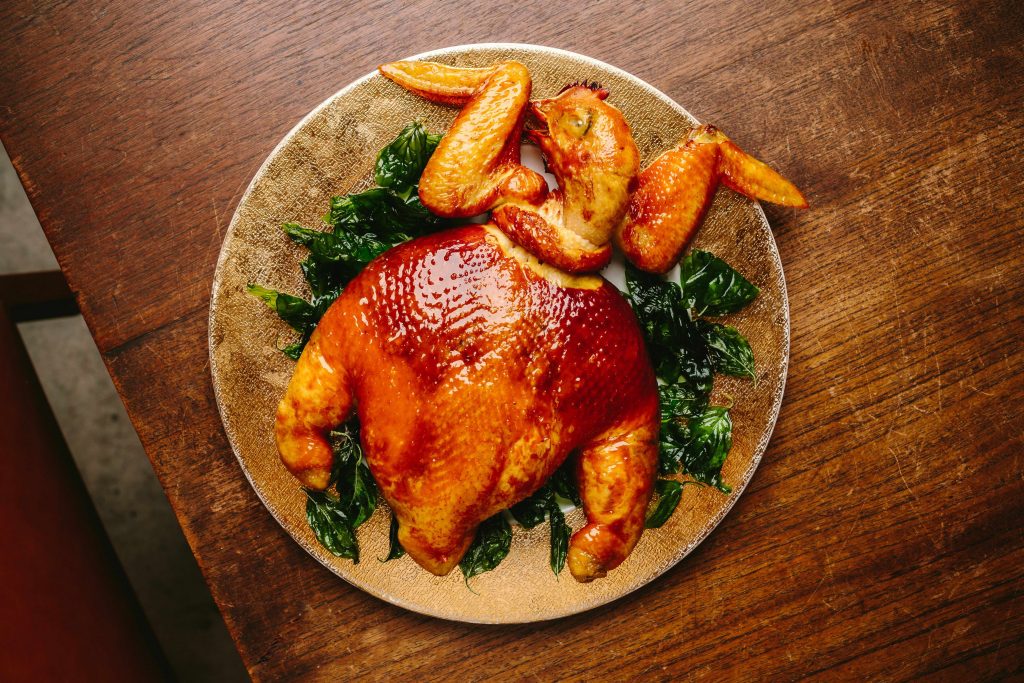 One-Michelin star Duddell's introduces a fresh, elevated menu of Cantonese classics with the masterful touch of new executive chef Yip Kar On who arrives with 27 years of experience under his belt. Driven by a time-honoured culinary philosophy, his dishes take inspiration from a variety of Chinese regional cuisines while featuring the best seasonal ingredients, sourced locally when possible.
The Double-boiled Fish Maw with Red Conch and Deep-fried Stuffed Crab Shell with Hokkaido Milk are two of the chef's recommendations among the many delicious choices on the menu, such as the Barbeque Pork, which takes on a Duddell's twist with the Boston butt of local pork marinated with Sichuan peppercorns and chillies; Ancient Baked Salted Chicken, a signature Hakka dish that requires a pre-order of one day in advance; and Crispy Glutinous Rice Chicken, an artisanal Cantonese classic and testament to chef Yip's skill and talent.
Where: 1 Duddell Street, Central
Auor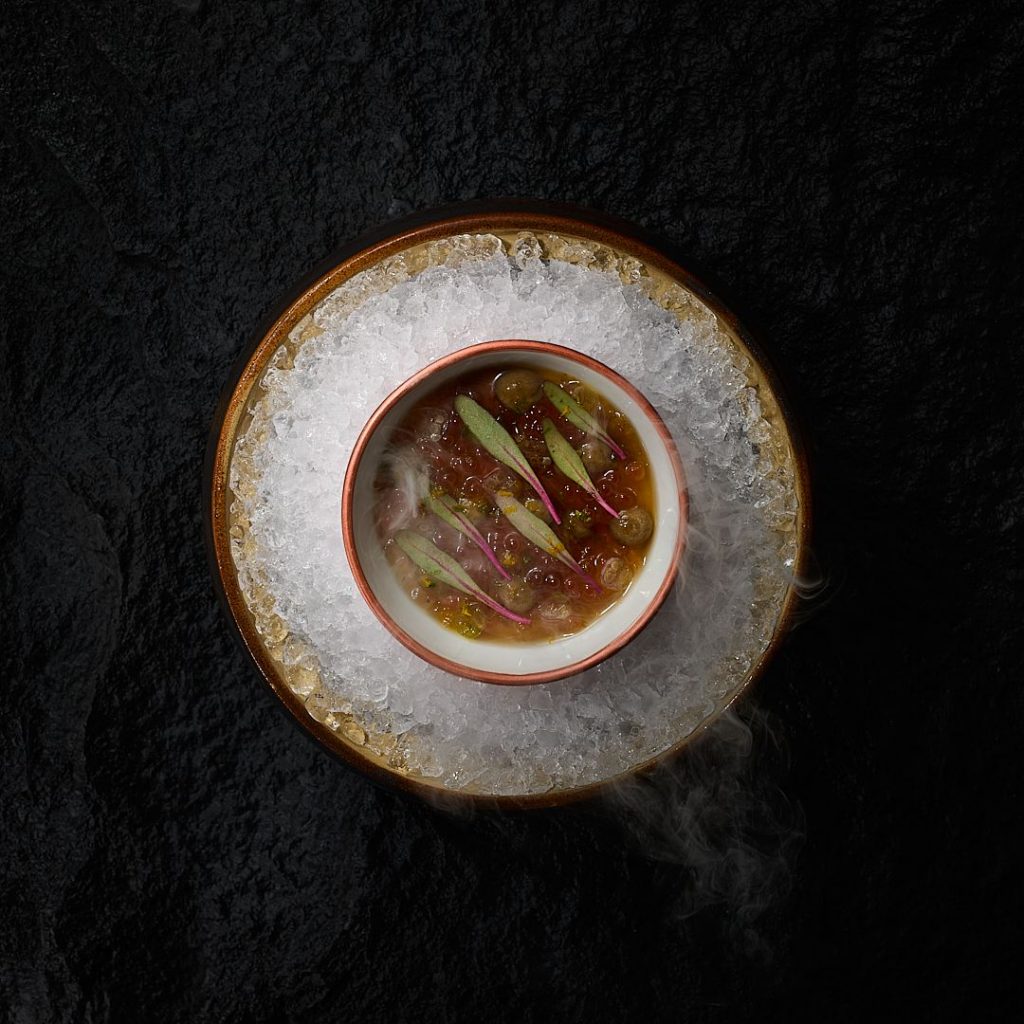 Chef Edward Voon, formerly of Le Pan, welcomes guests to gather and create memories of warmth and wonder at the city's latest French fine-dining destination. Pronounced as "hour," Auor honours French dining traditions whilst embracing the vast and vibrant flavours of Asia, such as through its signature dinner experience of the Six Rounds, a procession of dishes paced in thoughtful accord with the 24 solar terms of the Chinese calendar that pays respect to the seasons and evoke the circle of life.
Beginning with "I. Awakening," guests will be given the first taste of life, followed by "II. Rain"; "III. Colours," which demonstrates the rich and imaginative stories that add vivacity to life; "IV. Diversity," a homage to Chef Voon's experiences in the bustling cities of Singapore and Hong Kong; "V. Soul" and "VI. Memory," a course that bows gracefully to the past and completes the circle of life.
Where: 4/F, 88 Gloucester Road, Wan Chai
Also see: Father's Day gift options to spark ideas
Ho Lee Fook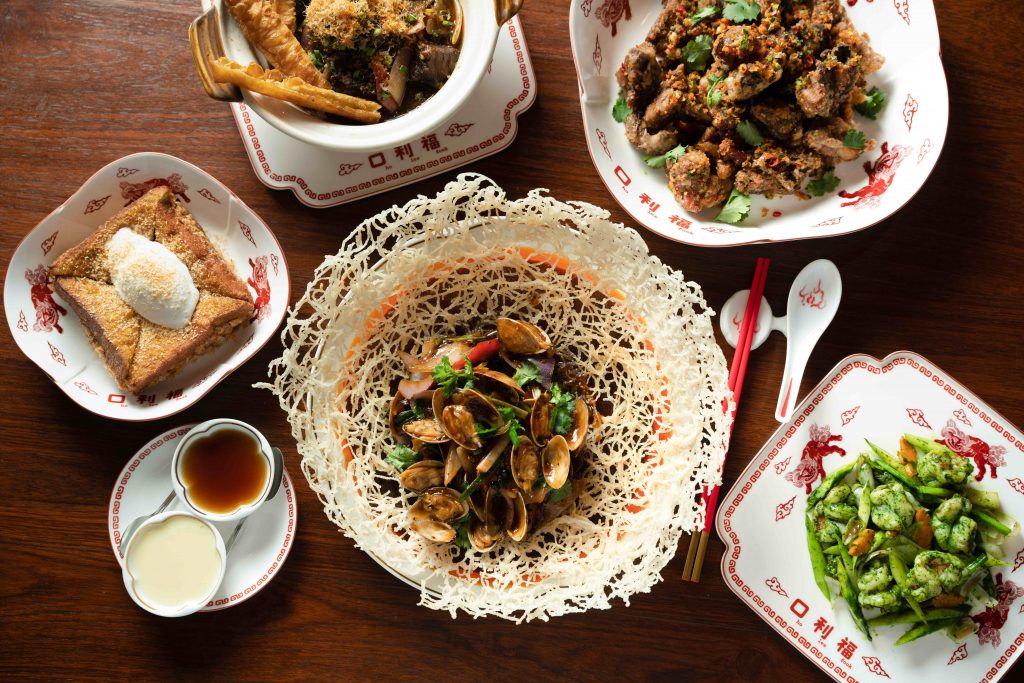 Drawing from Cantonese influences, whether it be from the dinner table at home or at your local neighbourhood diner, Ho Lee Fook headed by the only female chef in the city at the helm of a high-end Cantonese kitchen ArChan Chan aims to immerse guests in the nostalgic smells and flavours familiar to our Hong Kong hearts with a brand-new menu of seasonal Cantonese dishes.
Staying loyal to the vibrant flavours of the cuisine while bringing her own creative flair, dishes include the Raw Hokkaido Scallop, Rolled Pork Belly, Wok-fried Jade Tiger Prawns, Three-Cup Fried Chinese Zucchini for the vegan foodies out there, Hong Kong-style Curry Beef Cheek Clayplot, a reinvention of one of the chef's favourite childhood dish, and the highly addicting Pandan Milk Bread French Toast. Yum!
Where: 3-5 Elgin Street, SoHo, Central
Mora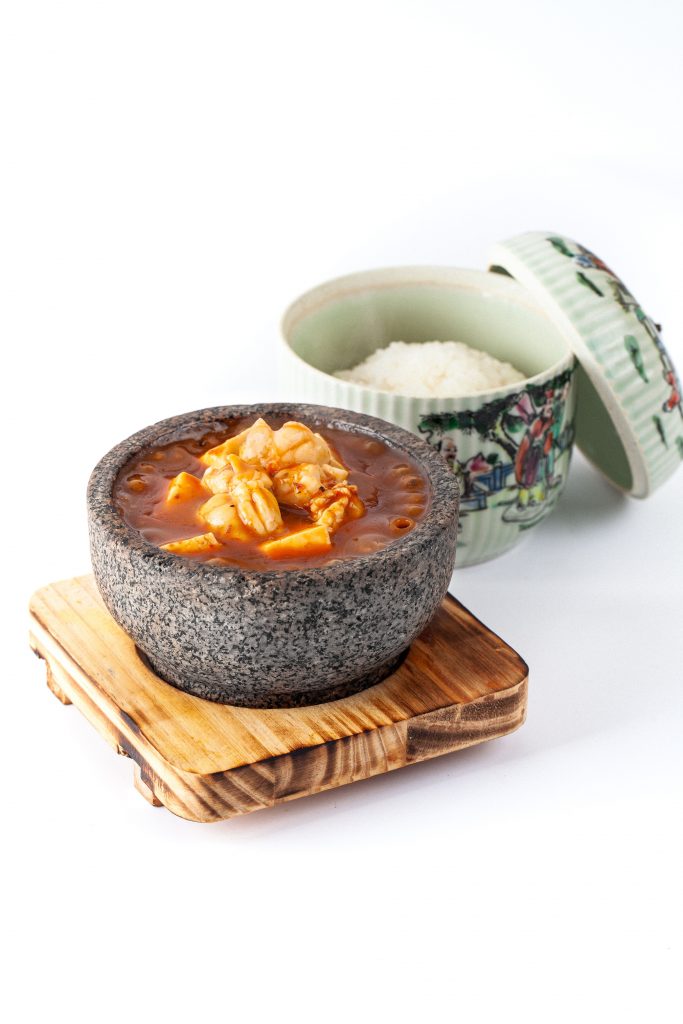 Burrowed in the historic street of Upper Lascar Row in Sheung Wan is Mora, a divine eatery encompassing the unique amalgamation of French and Chinese flavours with a delicate touch of elegance and grace founded by Vicky Lau and Romain Herbreteau. Heavily inspired by soy food, one of Hong Kong's oldest culinary traditions, the new lunch and dinner tasting menu Characters of Soy utilises its house-made soy and tofu ingredients to create innovative dishes with a focus on texture. In fact, rather than the traditional format of appetisers, entrees and desserts, courses are instead separated by textural nuances.
Signature dishes delivered by head chef Percy Ho include the Cold Noodle in Soy Milk Chicken and Red Tofu Marinated Crispy Threadfin with Savoury Soy Milk Bouillon. To further elevate your dining experience, unique beverage pairings of sustainable French wines, sakes and speciality Chinese teas are also offered.
Where: 40 Upper Lascar Row, Sheung Wan
Also see: Disney+ Father's Day 2022 watch list
Agora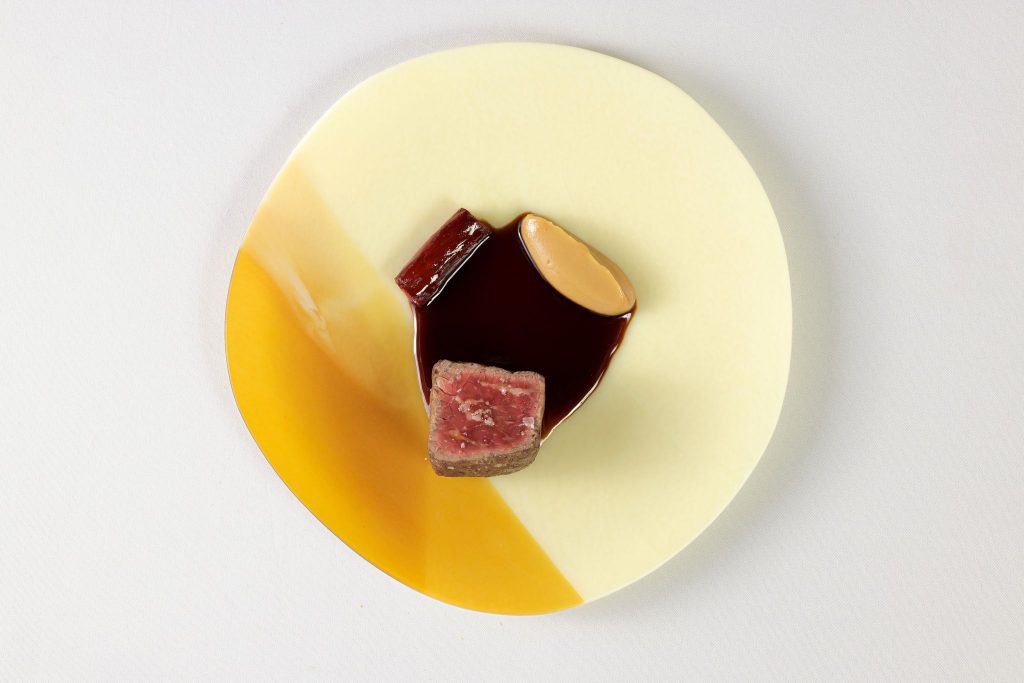 There's no shortage of restaurants in Tai Kwun, but there's no place like Agora. Directly translating to the "Centre of Life", the new contemporary Spanish fine-dining restaurant designed by Collective Studio, showcases Madrid-born Chef Antonio Oviedo's boundary-pushing interpretations of his hometown cuisine in a minimalistic space of beiges, greys and granites, contrasted with pops of red marble.
Using as many as possible, ingredients sourced seasonally from the greater area of Spain, notable dishes include the Pil Pil, a traditional cod confit dish; Txuleta (pronounced "chuleta"), which translates to meat chops; and Mar y Muntanya, one of the best representations of Mediterranean Catalan cuisine featuring the insides of Espardenya sea cucumber, a coveted tear-shaped pea variety and Morcilla pig's blood sausage.
Where: 31 Hillier Street, Sheung Wan
Andō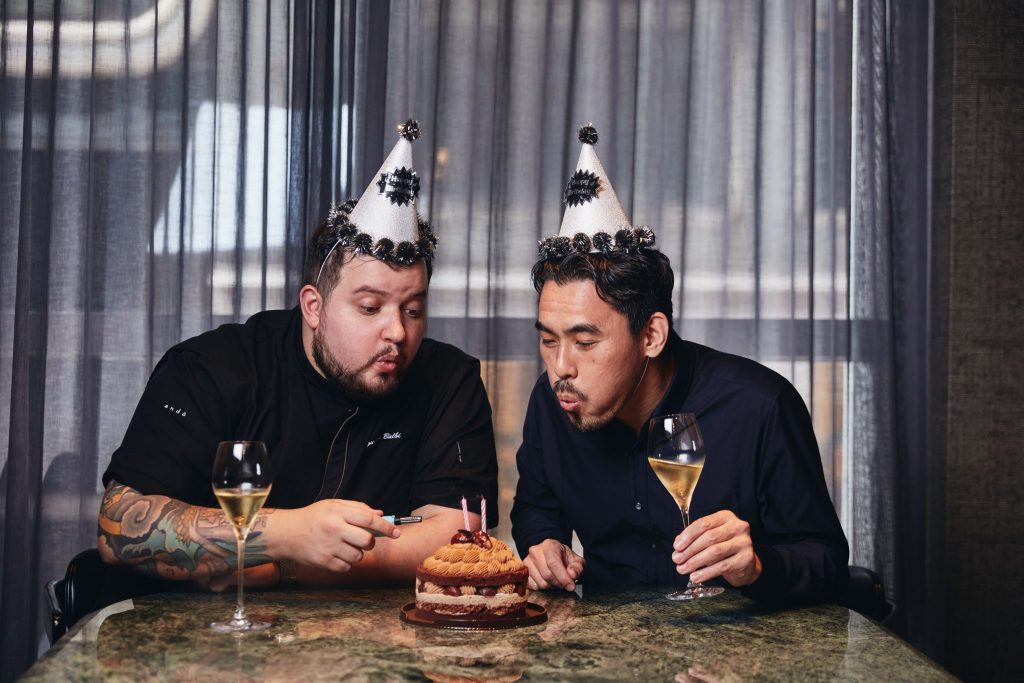 Dinner guests are in for a treat this July 7 at one-Michelin-starred Andō. In celebration of the Japanese x Spanish restaurant's second anniversary, Chef Agustin Balbi of Andō and Hideaki Sato of two-Michelin starred Ta Vie are joining forces to introduce a menu of one-off dishes that exhibit the chef's masterful integration of Japanese sensibilities with other cuisines.
Diners can expect the reception of specially curated snacks paired with crisp glasses of Krug Champagne at Ta Vie, followed by a relaxed, the six-course menu at Andō with dishes such as Hokkaido scallop, Steamed Foie Gras Egg Custard, Kurobuta Pork with sweet potato and black truffle, and Sakura Ebi with rice.
Where: 1F, Somptueux Central, 52 Wellington Street, Central
Also see: 5 new beauty products this June
Bonus: DarkSide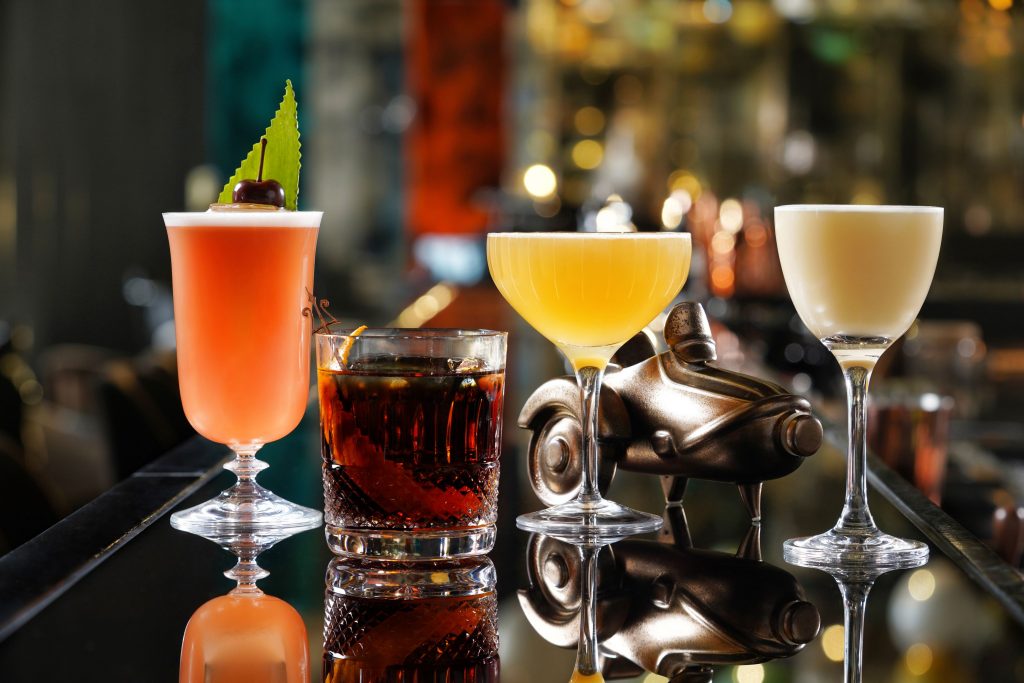 Ranked #13 on Asia's 50 Best Bars 2022 list, DarkSide does not disappoint. And the new Modern Forgotten Classic Menu, created by the Director of Bars Arkadiuz Rybak and the award-winning mixology team, takes the classic cocktail parlour to a new level with concoctions inspired by retro cocktails from the last century that take your senses from the South Pacific to São Paulo to the Isle of Wight.
Such as, Jungle Bird, a re-creation of the Tiki-style cocktail created by Jeffrey Ong in 1978 for the opening of the Kuala Lumpur Hilton's Aviary with Plantation 5-year-old rum, bitter Campari and freshly squeezed pineapple and lime; Rabo de Galo ("rooster tail"), which dates back to the 1950s; and Bramble, a refreshing shaken drink of citrusy lemon, Star of Bombay gin and Crème de Mure, which gives an undercurrent of blackberry notes.
Where: Rosewood Hong Kong, Victoria Dockside, 18 Salisbury Road, Tsim Sha Tsui