A journey to a taste sensation with Christopher Ho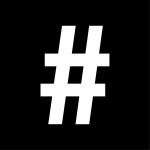 By: Zaneta Cheng
July 22, 2022
A former culinary enthusiast turned private chef with a four-month-long waiting list, Christopher Ho speaks to Zaneta Cheng about his around-the-world journey and why sometimes home is where the heart is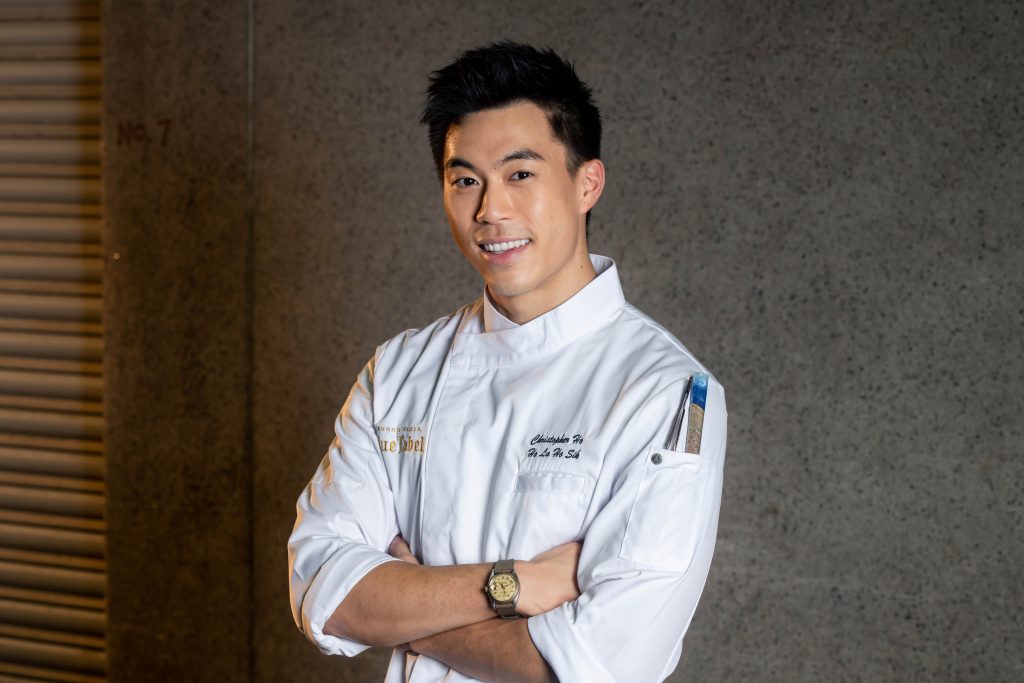 When most people win a private cooking class with a Michelin-starred chef at a charity gala, they probably don't offer said chef a taste of their cooking and then parlay that into a successful side hustle as one of Hong Kong's culinary darlings to watch. But if you're Christopher Ho, who studied neuroscience at Cambridge University and is now known as @ho_la_ho_sik on Instagram, you most definitely ask Eric Räty of Arbor to taste your food.
"At that point, when you're young, you kind of don't think about it," Ho recalls with a laugh. "The first day I met him, I said, 'Why don't you try my food instead?' And I remember being terrified after I asked him, but he said yes so
I cooked for him, and surprisingly he said he liked my food. I think he posted it on his Instagram, and then restaurants started reaching out to me."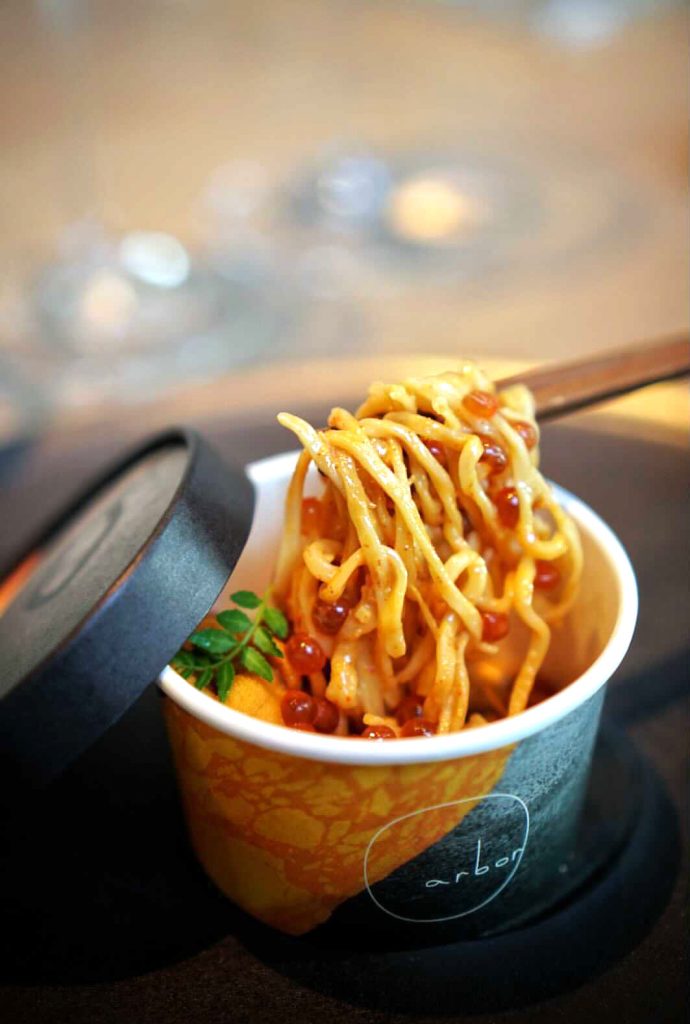 Twenty-eight years old, wearing a purple hoodie from the much-hyped XX Kaws collection two days after the capsule dropped, Ho is a new kind of chef. He's widely recognised for his innovative Haute fusion takes on otherwise Chinese dishes like his cup noodles, comprising white miso and soy milk broth with green tea udon.

Or, take the catering menu he developed for private diners during the fourth pandemic wave, including a dish inspired by a city and province in China but executed with Ho's unique take. "So, I only knew how to cook pasta, but I grew up eating Chinese food, right?" Ho says. "My grandmother spent a lot of time overseas, so whenever I was with my grandmother on my mother's side, I would always eat Western food, but on my father's side, we had very traditional Chinese, given that it's a very traditional Chinese household."
Also see: Interview: Dressx breaking out the "metacloset"
A third-culture kid who spent 10 years in England, Ho first encountered cooking through TV shows hosted by the likes of Gordon Ramsay and Jamie Oliver. While others might have pursued the tradition of French fine dining, Ho's cooking was shaped by his own experiences and the Nordic and Japanese influences of his mentor Räty, which he has since evolved into a practice of his own.
"For example, a dish like Sichuan fish fillet with pickled vegetables – there's a bit of numbing spice and chilli spice as well. Then obviously there's the fish and the vinegar, which brings a bit more sweetness compared to the normal vinaigrette they use in Chinese cuisine," Ho explains, drawing an example from his catering menu in which each dish was drawn from a different city and region in China. "I used local farm ingredients, a herb called para cress, which was kind of the reason I started making that dish in the first place because I went to visit Common Farm in Hong Kong, and they let me try that leaf. It tasted like numbing spice, so I said I wanted to try using this ingredient as a replacement in some sort of dish that would otherwise use Sichuan peppercorn. Everything is not very traditional."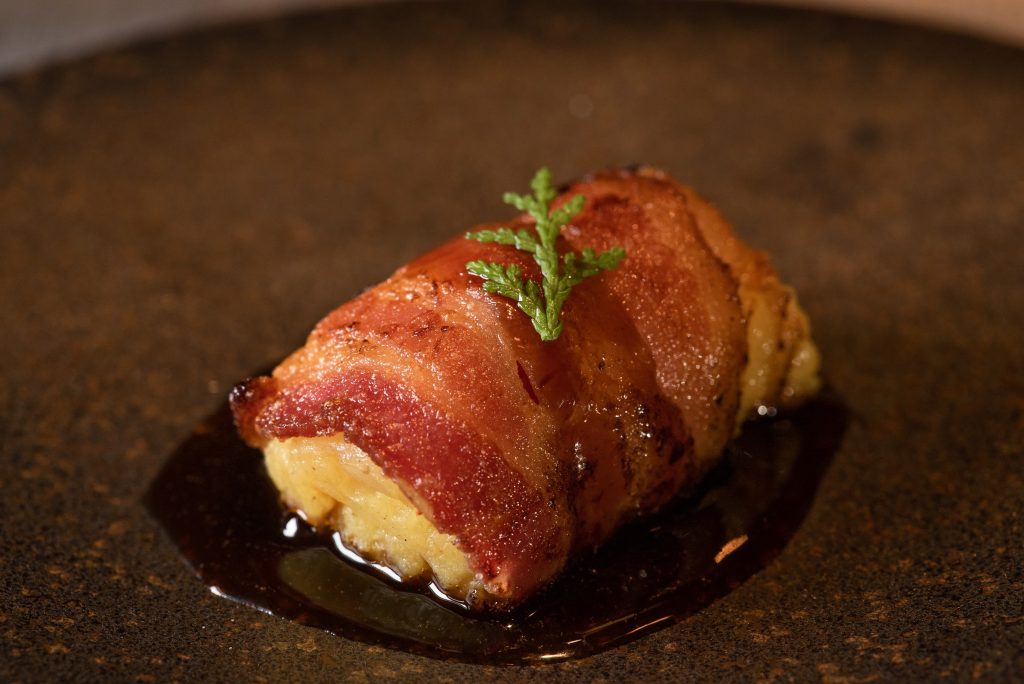 One of Ho's passions is clay pot rice, which he's adapted in myriad ways from a hybrid duck paella created with Miguel Gallo's team at Fireside for a series of pop-up dinners (one of the primary ways diners who want to try Ho's dishes can taste his food besides the catering) to his take on the dish that features on Ho's catering menu.
"A clay pot rice is equivalent to what you call in Western cuisine the one pot pasta, right?" he says with a laugh. "In Western cuisine, when you make risotto, you put all the elements separately, cook it and try to optimise that ingredient separately. I tried to do that in my Western interpretation of clay pot rice. I would fry rice and have different types of rice – some puffed, some deep-fried. The rice itself would be like a risotto but infused with a Chinese sausage flavour, so it's stronger, which I then combine. In traditional clay pot rice, you're putting it all in there and cooking it, right? So it's quite fun to kind of try that side."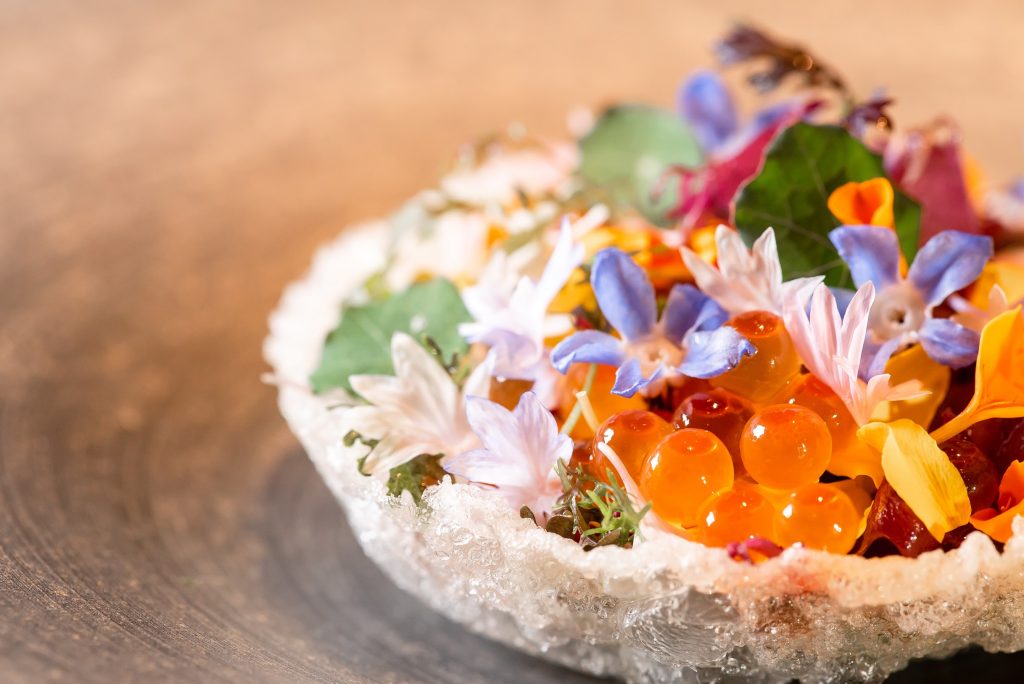 While Ho gets his inspiration from influences far and wide, the menus that he crafts utilise local fare and pay respect to seasonality. "As I started meeting other people within the industry, farmers and market people, I realised that there are so many local ingredients that people don't appreciate as much," Ho says. "A lot of people think that Japanese ingredients are the best, which was pretty much my starting point as well. But then you kind of realise, the more you look into it, that there are local ingredients and local flavours that you can take inspiration from.
"The single biggest thing I learned when I transitioned from the kind of an amateur home chef to take it more seriously is that rather than following recipes word for word (as is often the case with people when they first start) and then looking for the ingredients specified by an author who might be based in the US or UK and have to go to City Super or Great and all these places to buy ingredients at heavily inflated prices, you can find ways to substitute these things with what you find locally. And that's the biggest step I took – from following a recipe word for word to learning how to adapt it with what I can find locally, which also transitioned me into making my recipes over time."
Also see: 5 things to know about K-Pop legend Rain

What this might look like for Ho is, rather than using cod – which is local and common in the UK and the fish of choice for most fish and chip recipes but not so common in Hong Kong – is to replace one white fish with another white fish native to the city. For example, toothfish or black cod which is similar but fattier. Rather than duck, which is less easy to come by in Hong Kong, use pigeons as a replacement, given that both are red-fleshed flying birds. "Obviously I have to adapt the timing of it because the pigeon is much smaller," Ho says. "But it's just experimentation over time."
While Ho has since figured out how to create meals in professional line kitchens and consults for fine-dining restaurants around Hong Kong, including Ami/Wood Ear, devotees will probably only be able to continue sampling his fare at his pop-up collaborations.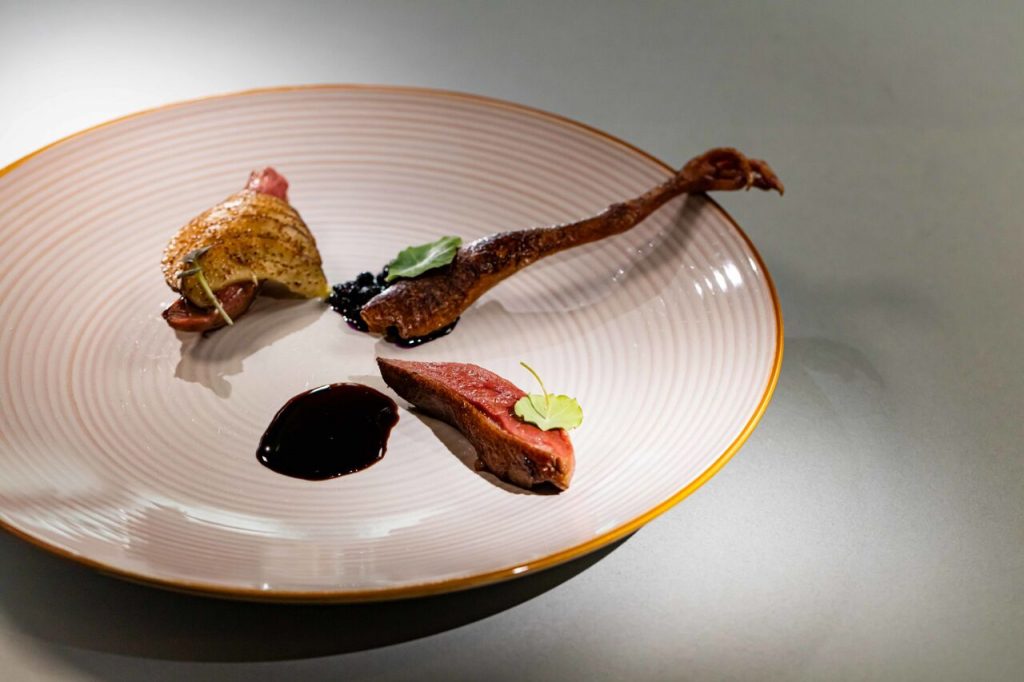 Maintaining that he'll more likely continue his culinary pursuits as a side gig, Ho says, "It's a tough industry to work in, and I don't think I would thrive in the industry with the limited skills that I do have. Though I have a lot of ideas on the different dishes I want to cook and how to approach different foods."
In a way, with the fifth wave, Ho has come full circle. With a culinary journey that started off with Western influences and made its way to local ones, the fifth wave has seen Ho colouring outside the lines. He had previously rarely dipped into traditional Chinese cooking, a space in which Ho says his mum holds expertise: "My mum's a very good cook. She cooks Chinese food, and she's very well known for making braised abalone – so much so that I think some Chinese restaurants in Hong Kong will see my mum and go, 'Hey, I heard you're very good at cooking abalone."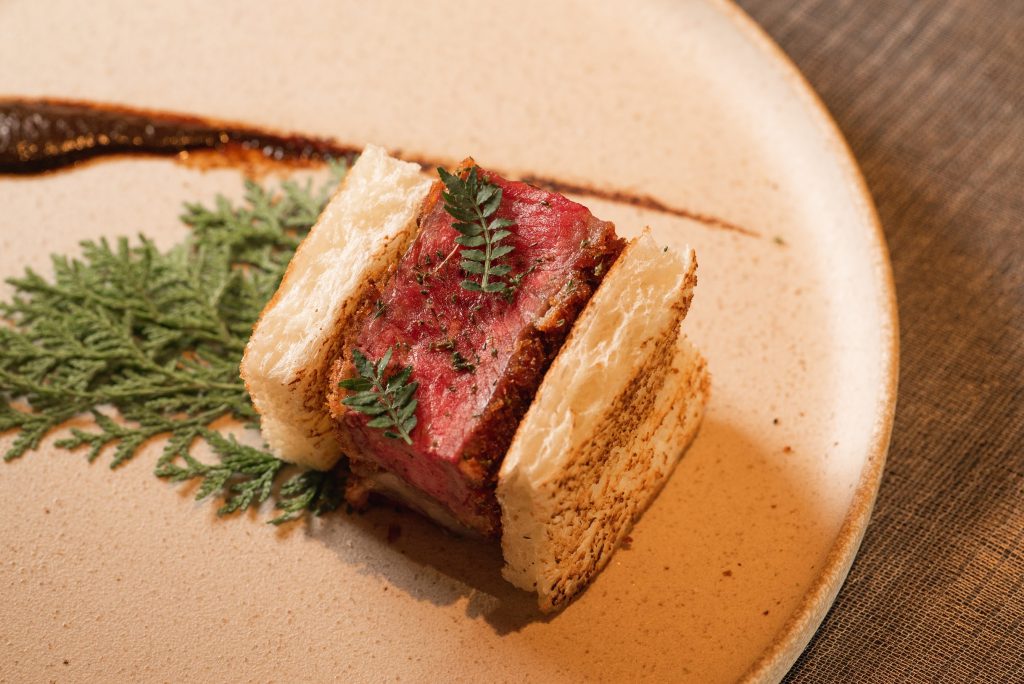 But this winter, for Chinese New Year and to mark the occasion of a rare visit from his maternal grandmother who lives abroad, Ho made his first clay pot rice, his favourite Chinese dish, for the family. With abalone. He's also documented attempts at Shirako pizza and Japanese strawberries on pizza, made by himself, from scratch, in a newly acquired pizza oven. "For the pop-ups, I try to frame my food and my dishes to fit in seamlessly with
that restaurant without intruding on them too much," Ho says. "So it's been pretty good to take a step back and enjoy cooking alone, for myself and family and friends now."
Which is not to say we won't be seeing Ho anytime soon. Having proven himself capable of juggling any number of jobs and projects, the chef will be back on our feeds soon enough with a freshly squeezed project that will bring his distinctive play on culture and texture into our very homes.