Netflix turns to Asia amid Hollywood writers' strike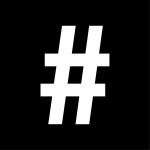 By: David Ho
July 3, 2023
The 2023 Writers Guild of America strike has halted the production of many shows in Hollywood. But Netflix appears to be turning its focus on Asia for both content and growth as its strategy. David Ho reports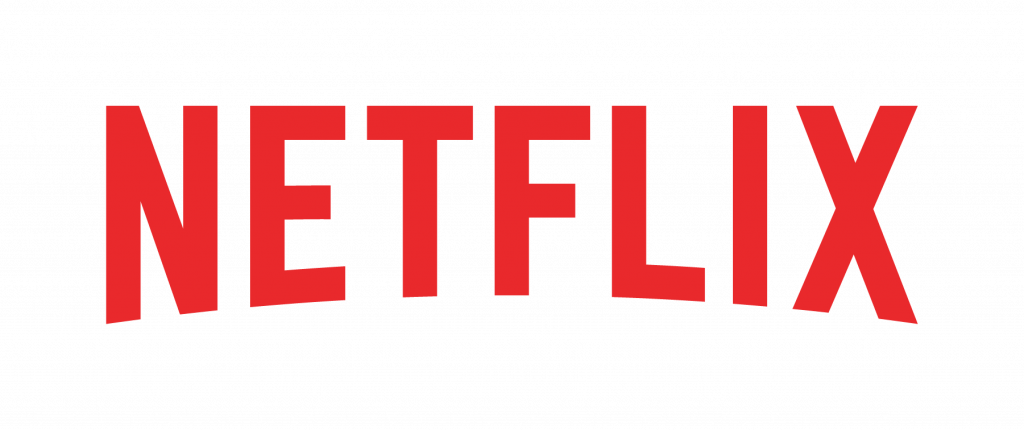 Hollywood screenwriters have been on strike since early May. They have now entered the third month of their strike with no deal in sight.
The deal in Hollywood
The Writers Guild of America (WGA) is seeking changes in pay and the formulas used to compensate writers when their work is streamed, among other proposals.
"This strike is about fair compensation. Our creative work generates these studios millions of dollars in revenue, yet so many writers struggle to live a middle class life. What the WGA is asking for from the Alliance of Motion Picture and Television Producers amounts to merely 2 percent of these studios' profits" says Desirée Proctor, a writer on the show Lopez vs Lopez.
This stems from the murky situation that the rise of streaming has created. "Netflix and the other streamers have upended the film and television business to the detriment of the writers, directors, actors, etc. who create their shows. Before the advent of streaming, artists received appropriate profit sharing payments in the form of residuals. An artist could easily look up the box office numbers on their movie, or the Nielsen ratings on their TV show," explains Proctor.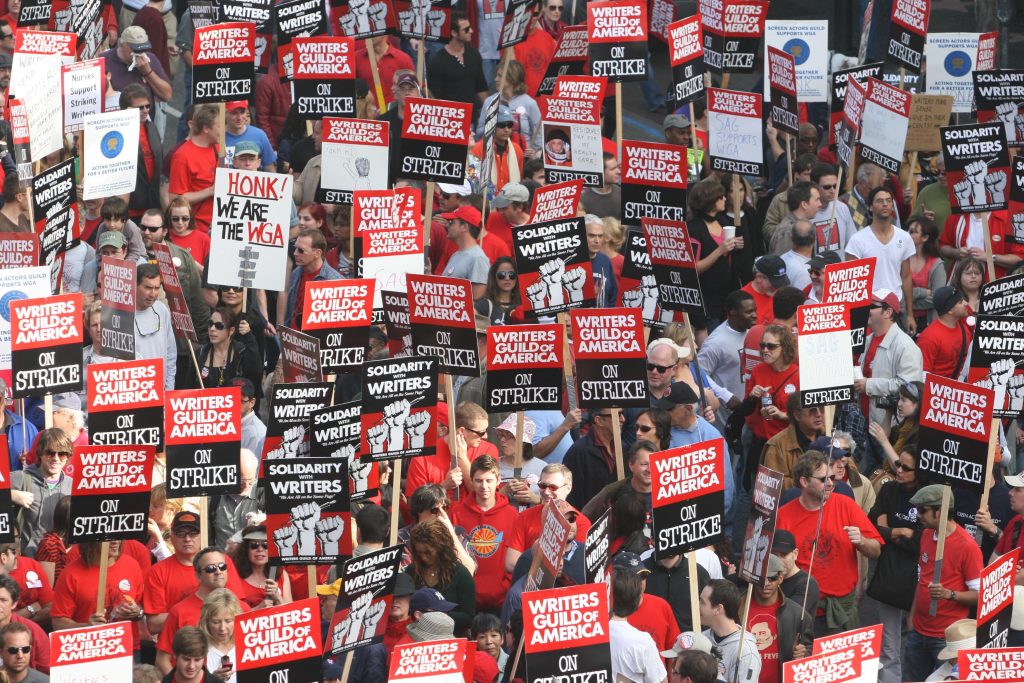 "There was a fiscal transparency between the artists and the studios so we knew we were being fairly compensated for a show's success. But with the streaming model and the rise of vertical integration (with studios like Disney buying up smaller studios like Marvel, Fox, and Pixar), that level of transparency is almost non-existent."
She says this has led to artists whose work plays on these streamers being left in the dark on important metrics like the ratings and viewership numbers. By withholding this information, studios are able to low ball artists for their work, as well as skimp on profit sharing such as with residuals.
Also see: The rise and rise of Thai Boys Love shows (Part 1)
This enables studios or streamers to strong arm showrunners into extreme cost cutting measures. This could mean a number of things, like having a 'mini room' before a show is green lit, whereby writers are paid a lower rate for the same amount of work. Those in power can also dismiss the writers' room before the show goes into production, which leaves showrunners to handle any last minute rewrites alone.
It can also mean not paying showrunners a weekly rate to stay on through post-production, leaving the show's creator with two bad options: walk away from the show before it's complete or stay on without being properly compensated.
The turn to Asia
While the WGA strike continues, Netflix has turned its attention to Asia. The streaming giant is expected to spend US$1.9 billion (almost HK$14,9 billion) on content from Asia-Pacific this year, according to Media Partners Asia. The content investment spending figure represents a 15 percent hike from last year.
"Netflix's investment in Asian content showcases how streaming services have noted and followed the rise in popularity of Asian content," says Dr J Travis, a lecturer on pop culture at The City University of Hong Kong.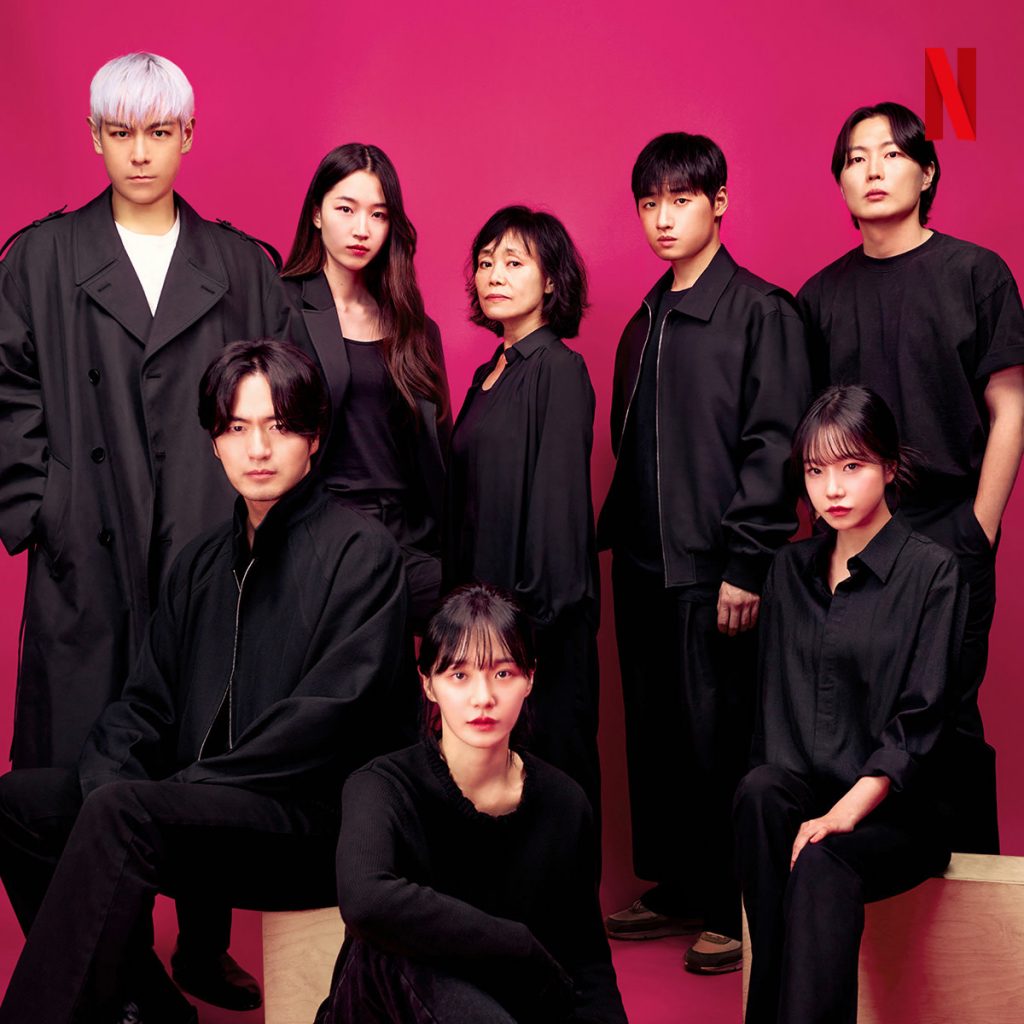 This rise in interest for Asian content can be attributed to a growing Asian audience. Netflix's revenue from the APAC region has grown to 12 percent. In fact, 83 percent of the US$1.75 million paid streaming subscribers it gained in the first quarter of 2023 hail from the region.
But global fans appear to be just as keen on checking out Asian shows, as evident by their international acclaim. Korean shows and movies across all genres like Squid Game, All of Us Are Dead, Physical: 100, Parasite, Train to Busan, Queenmaker, Bloodhounds, Extraordinary Attorney Woo have met with massive success on Netflix and beyond. Even shows that have not done well in South Korea, like Nevertheless and The King: Eternal Monarch, are finding new life with global audiences on the streaming platform.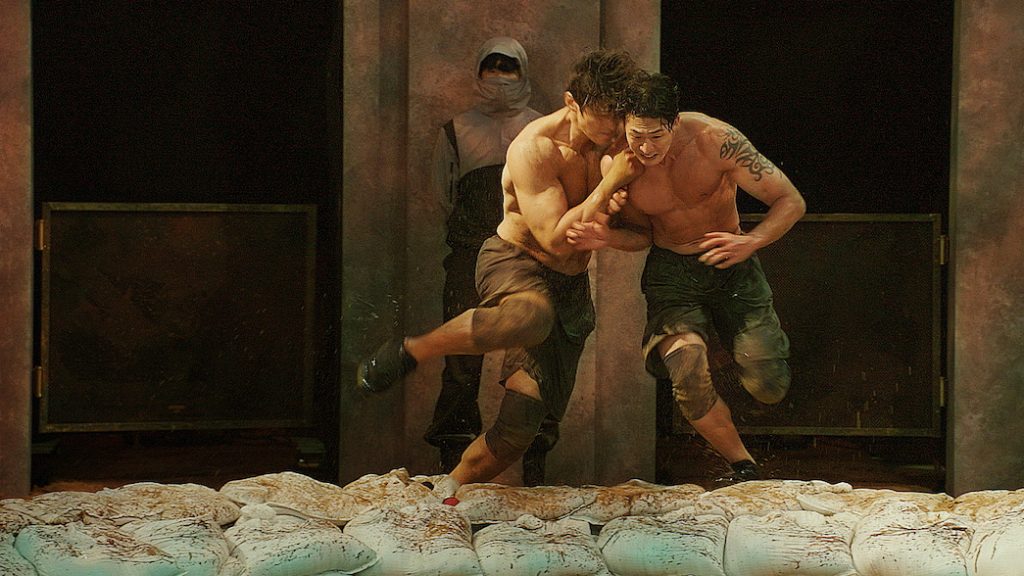 Japanese anime and shows too have always been traditionally popular, with episodes of popular shows such as Demon Slayer arriving on Netflix almost as fast as dedicated platforms like Crunchyroll. Even more niche media content from other parts of Asia, like Thai Boys Love shows, are riding a new wave of global popularity and appearing on Netflix.
Also see: The rise and rise of Thai Boys Love shows (Part 2)
"Many Western consumers are seeking Asian content as perhaps something new and intriguing for them, with business following the consumer's taste that now amplify Asian presence across culture," says Travis. "2023 is showing that audiences want to see more of Oscar winners Michelle Yeoh, Ke Huy Quan, who are again winning [rave reviews] with the Disney+ series American Born Chinese, and proving that they and other Asian actors are being pursued by studios and businesses."
"In a global culture so incited by differences in race, the saliency of this moment will hopefully break down barriers and bias to continue allow Asian content to entertain and connect viewers across borders, perceptions and media."
But the thirst for Hollywood content remains and could still put a ceiling on subscriber growth. "They might have a steady stream of content, but the shows that pull in subscribers like Stranger Things and Wednesday aren't in production because of the writers' strike," says Proctor.
Big hit shows are the backbone of the platform that pull in and retain subscribers. "Netflix has plenty of content, but what they care about are subscribers because that's how they make money. Without the shows that pull in subscribers, they're losing a lot of money," she says.
"At this point, the studios and networks, including Netflix, have lost more money than what the WGA asked them for," Proctor adds.
The WGA estimated its proposed changes would cost about US$429 million a year for all the major studios combined, with the annual cost for each being: Disney, $75 million; Netflix, $68 million; Warner Bros. Discovery, $47 million; Paramount Global, $45 million; NBCUniversal, $34 million; Amazon, $32 million; Sony, $25 million; and Apple, $17 million.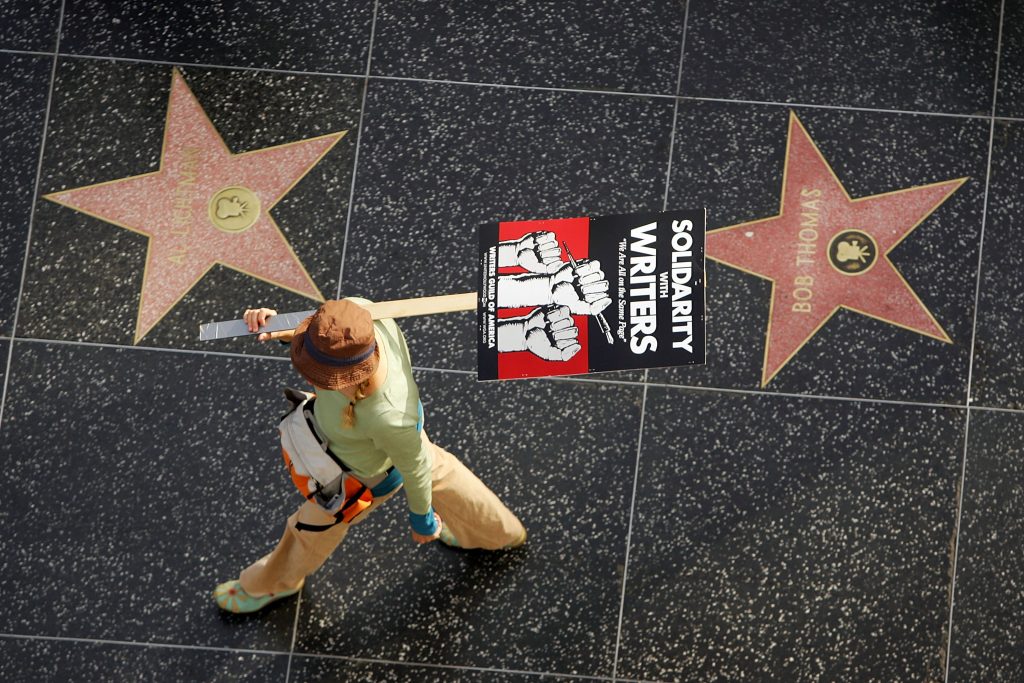 In June, Netflix shareholders voted to reject multi-million dollar pay packages for the company's top executives, which includes co-CEOs Ted Sarandos and Greg Peters. Prior to the vote, WGA West president Meredith Stiehm wrote an open letter to Netflix shareholders that "if the company could afford to spend $166 million on executive compensation last year, it can afford to pay the estimated $68 million per year that writers are asking for in contract improvements and put an end to the disruptive strike."
There is always the threat that if the situation remains murky, unaddressed and unequal in Hollywood, it will eventually carry over to Asian content producers. Writers unions in Australia, Canada and the UK have already told their members to turn down work offered by US studios. 
"This strike is about more than just writers, it's about preserving the middle class. If we fail, we're looking at a future where the world is run by a few billionaire CEOs and everyone else is barely making ends meet," says Proctor. "We might be there already."
Also see: The recipe of Netflix's well done Beef