Mid-Autumn Festival 2020: Where to get the best mooncakes in Hong Kong
July 16, 2020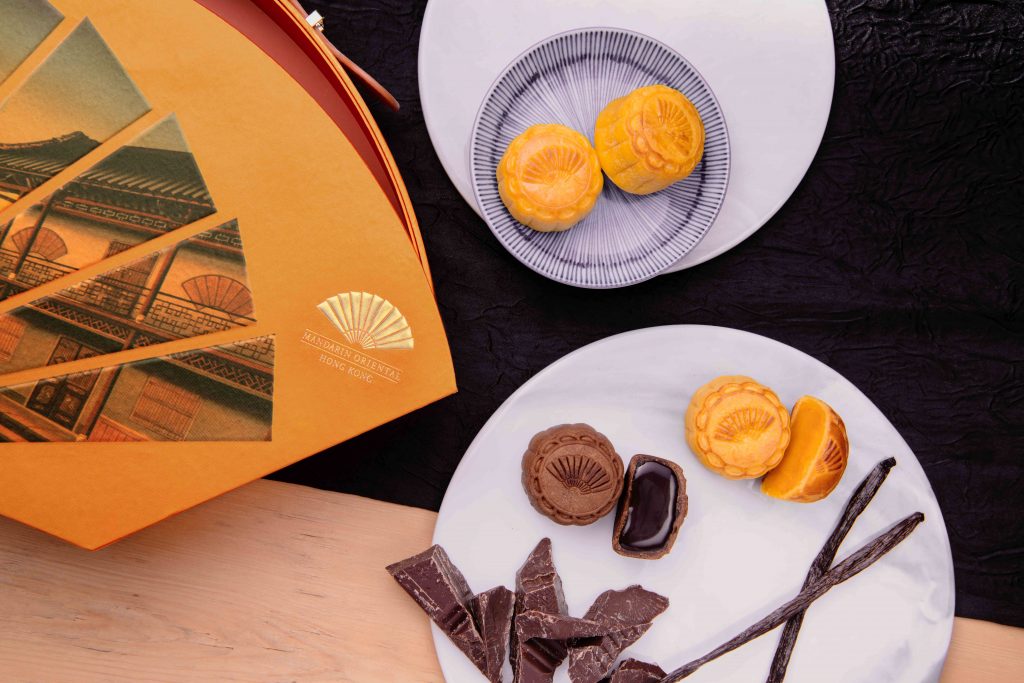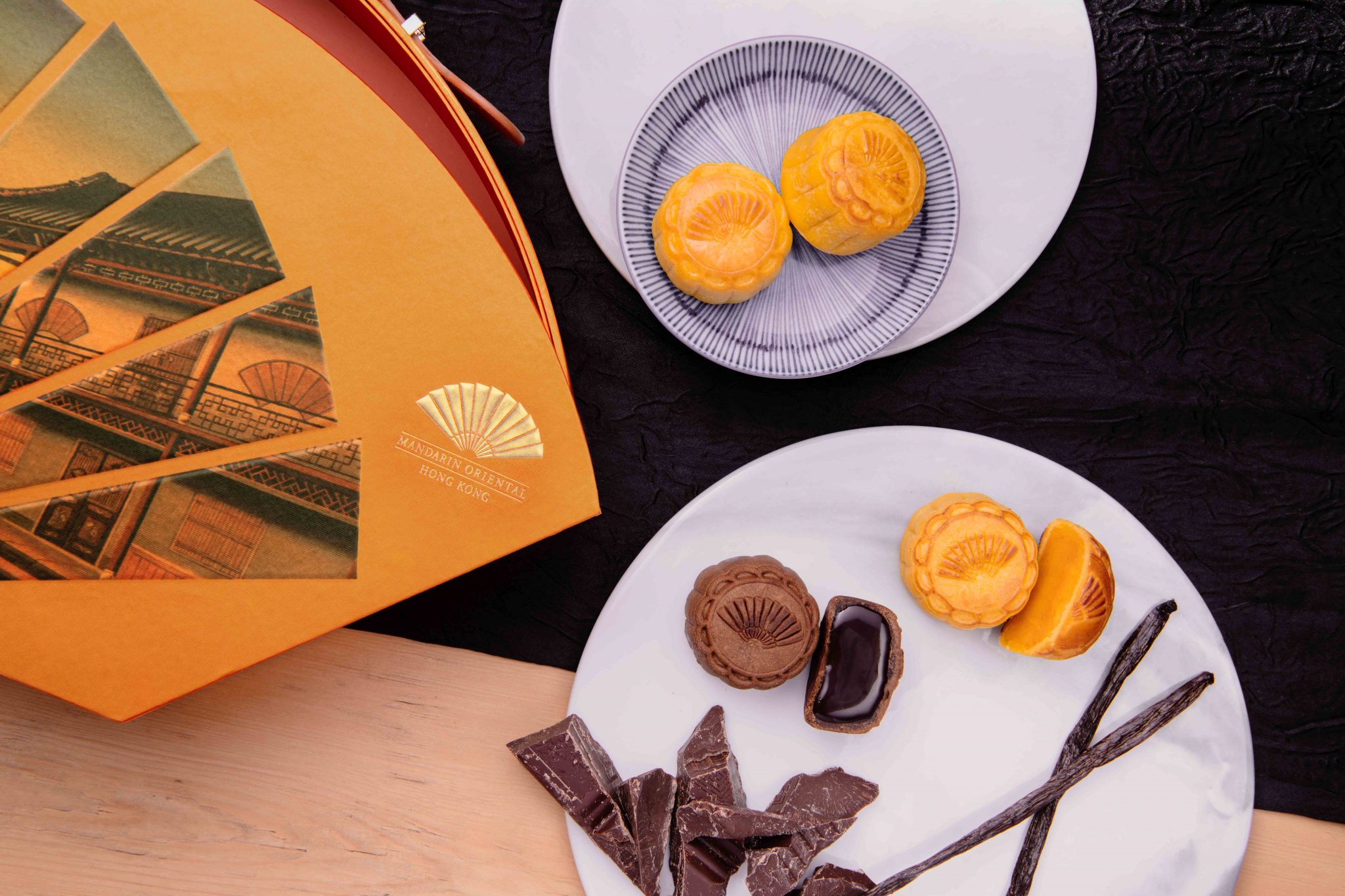 With Mid-Autumn Festival 2020 around the corner, it's never too early to start prepping, and that means getting your mooncake shopping list in order. As mooncake flavours and packaging are taken to new heights each year, here's where to get the best mooncakes in Hong Kong and stay ahead of the crowd:
The Peninsula, Hong Kong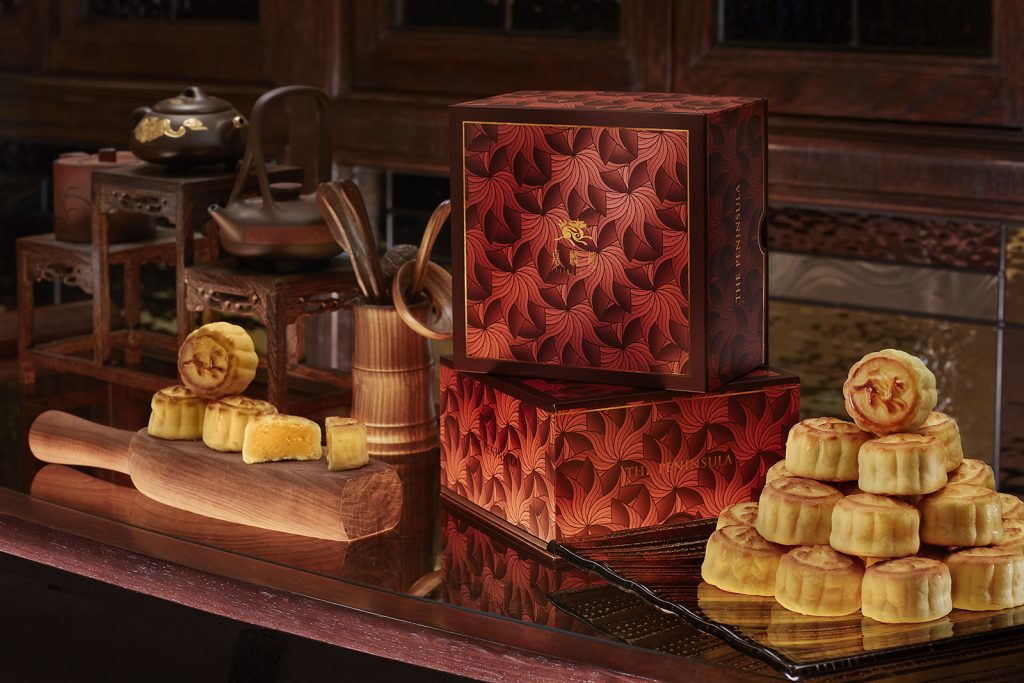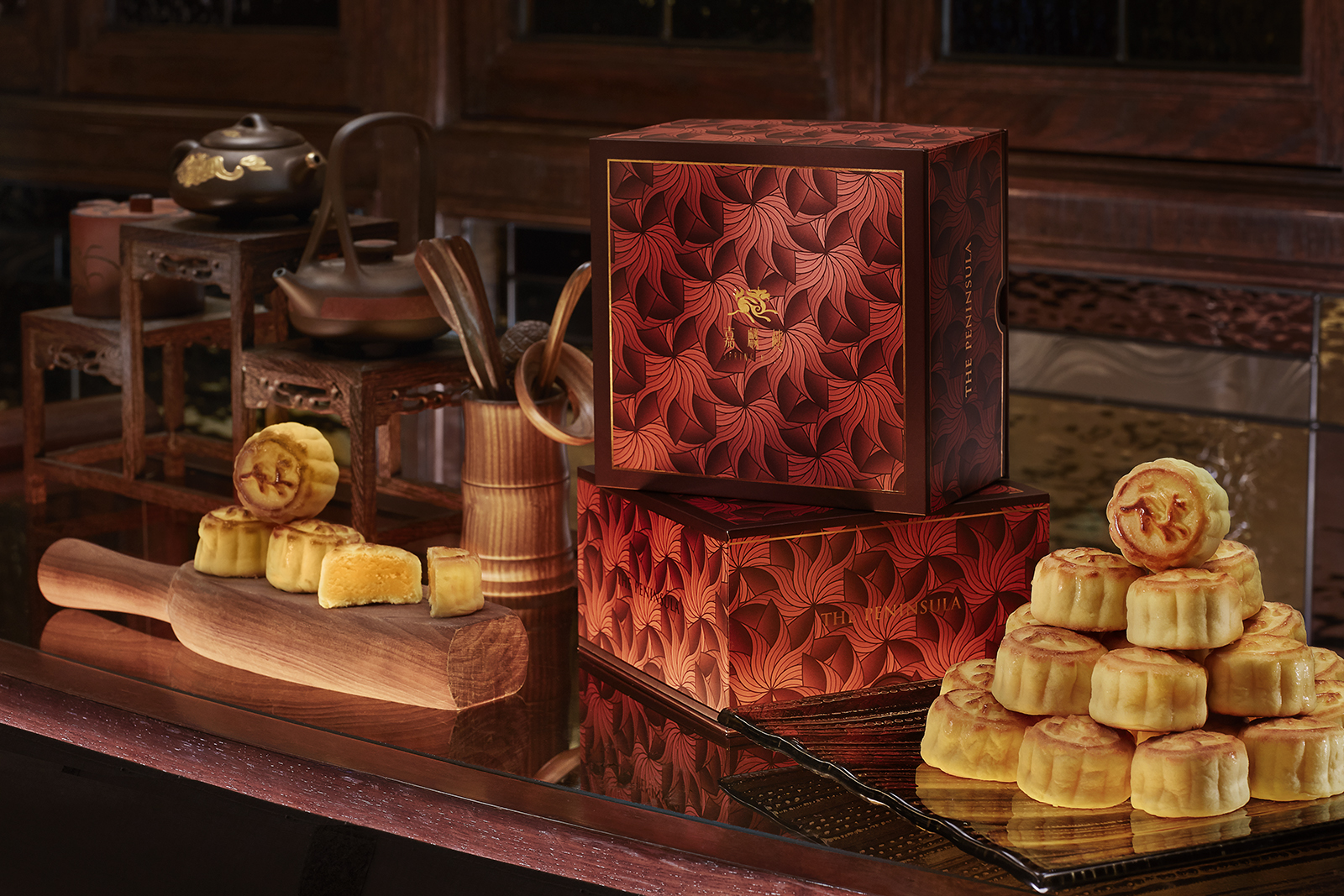 The Peninsula's Chinese restaurant, Spring Moon, is widely known by Hong Kongers as having the best custard-filled mooncakes in town. Their eight-piece box sets are made by a team of dedicated mooncake chefs and are notoriously difficult to get your hands on. If you hope to stand a chance, be sure to set a reminder on your calendar for Monday, 20 July, because these delicious mooncakes will be available to order online from 8am (while stocks last).
Spring Moon, 1/F, The Peninsula Hong Kong, 22 Salisbury Road, Tsim Sha Tsui, Kowloon, +852 2696 6760
Mandarin Oriental, Hong Kong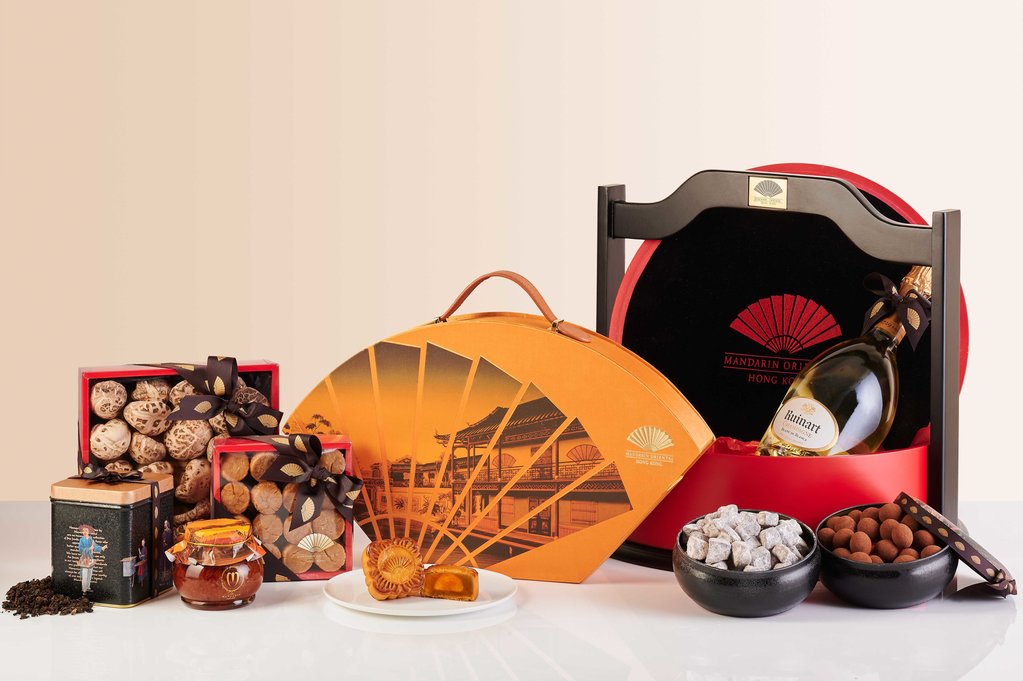 The Mandarin Cake Shop at the Mandarin Oriental is marking Mid-Autumn Festival with a tempting selection of mooncakes made with both white lotus and golden lotus seed paste with yolks, offered in regular and miniature sizes.
From their specialty set, try the egg custard, chocolate lava and vanilla custard-filled mooncakes. If you're looking for a combination of mooncakes and other Mandarin Oriental specialties, their gift hampers are also available online for in-person collection or delivery.
The Mandarin Cake Shop, M/F, Mandarin Oriental Hong Kong, 5 Connaught Road, Central, Hong Kong, +852 2825 4008
Grand Hyatt, Hong Kong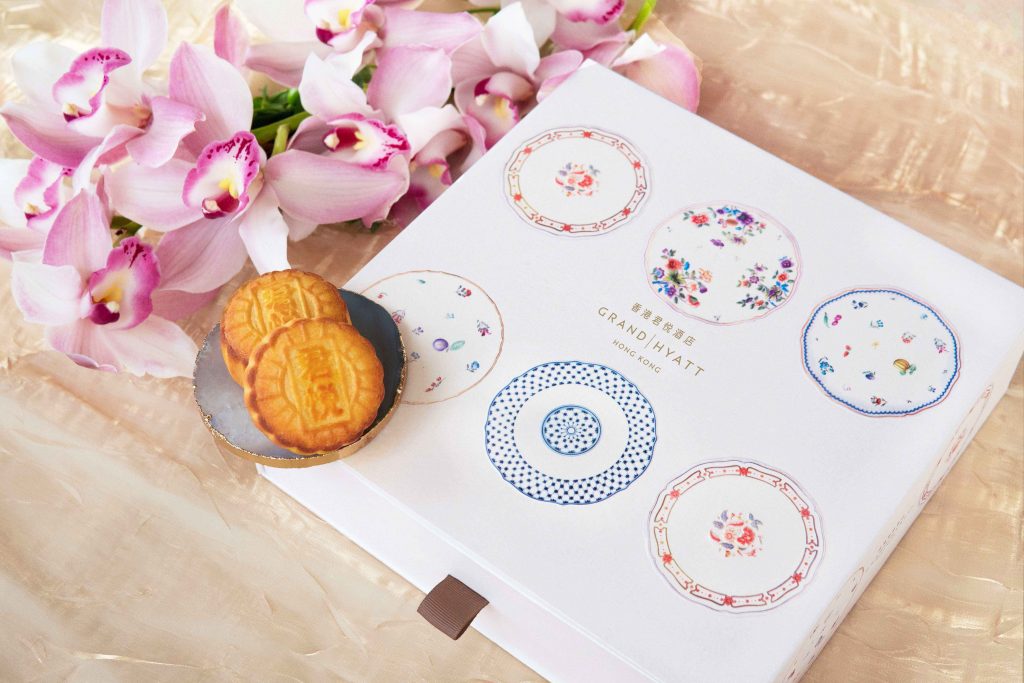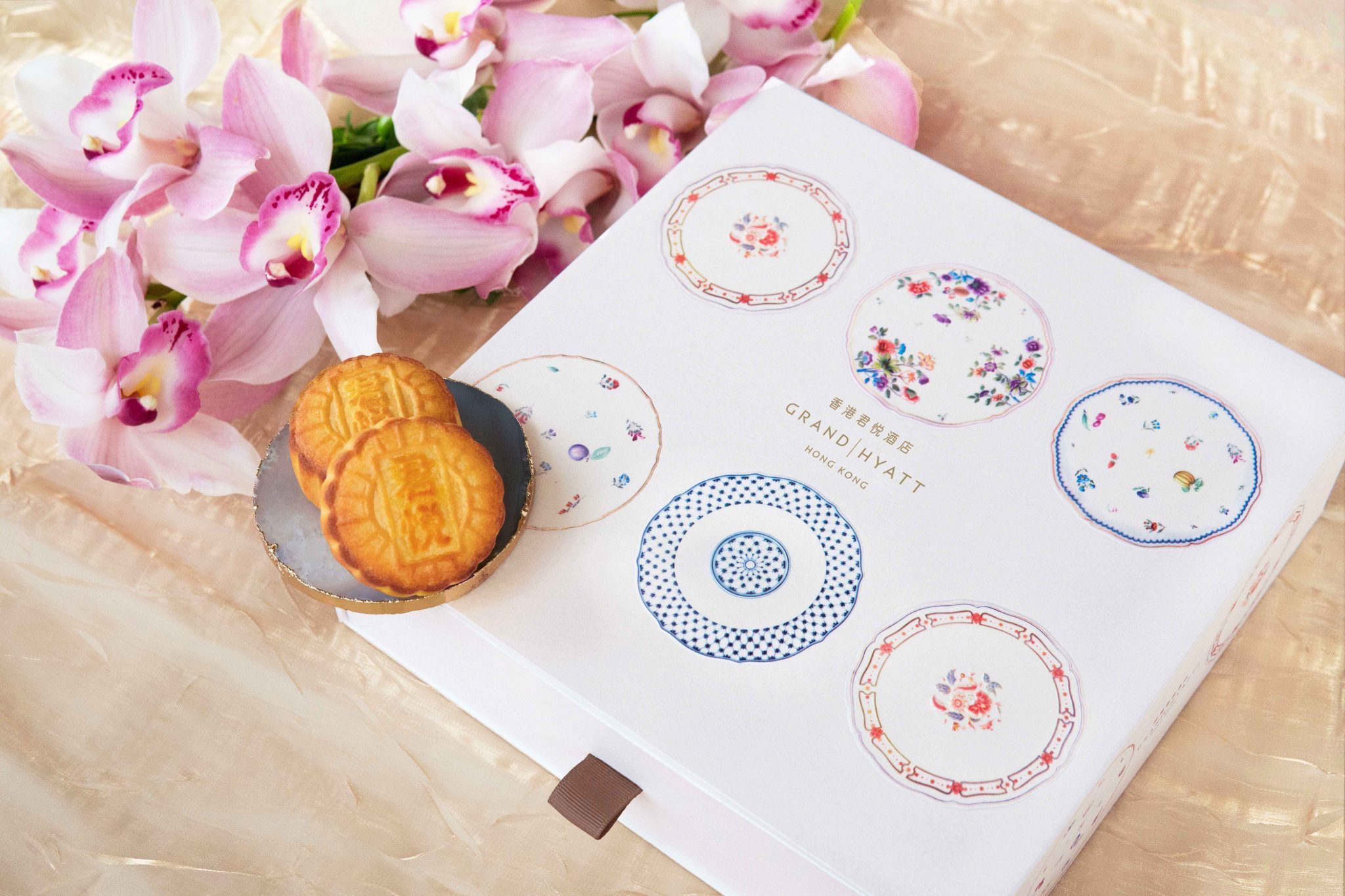 One Harbour Road at the Grand Hyatt is celebrating Mid-Autumn Festival with three new box sets and brand new flavours. Enjoy traditional white lotus mooncakes with egg yolks in the Full Moon box and egg custard mooncakes in the Bright Moon box, or try egg custard mooncakes with or without pineapples in the One Harbour Road box – there's even a white bean mooncake for the more adventurous foodies. The new box sets and Grand Hamper, which includes mooncakes along with other seasonal favourites, is available to order online.
One Harbour Road, 7/F-8/F, Grand Hyatt Hong Kong, 1 Harbour Road, Wan Chai, Hong Kong, +852 2584 7744
Four Seasons, Hong Kong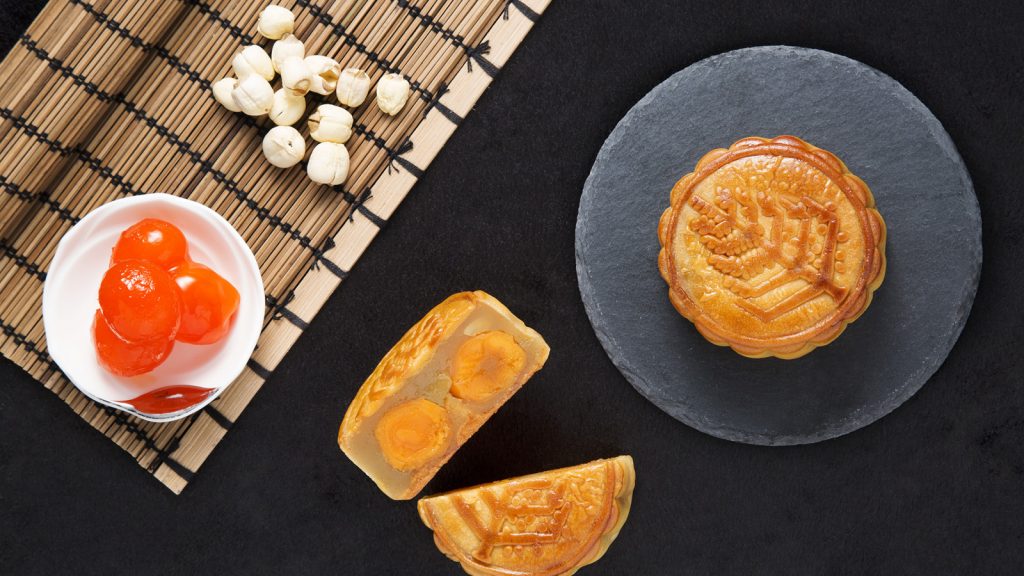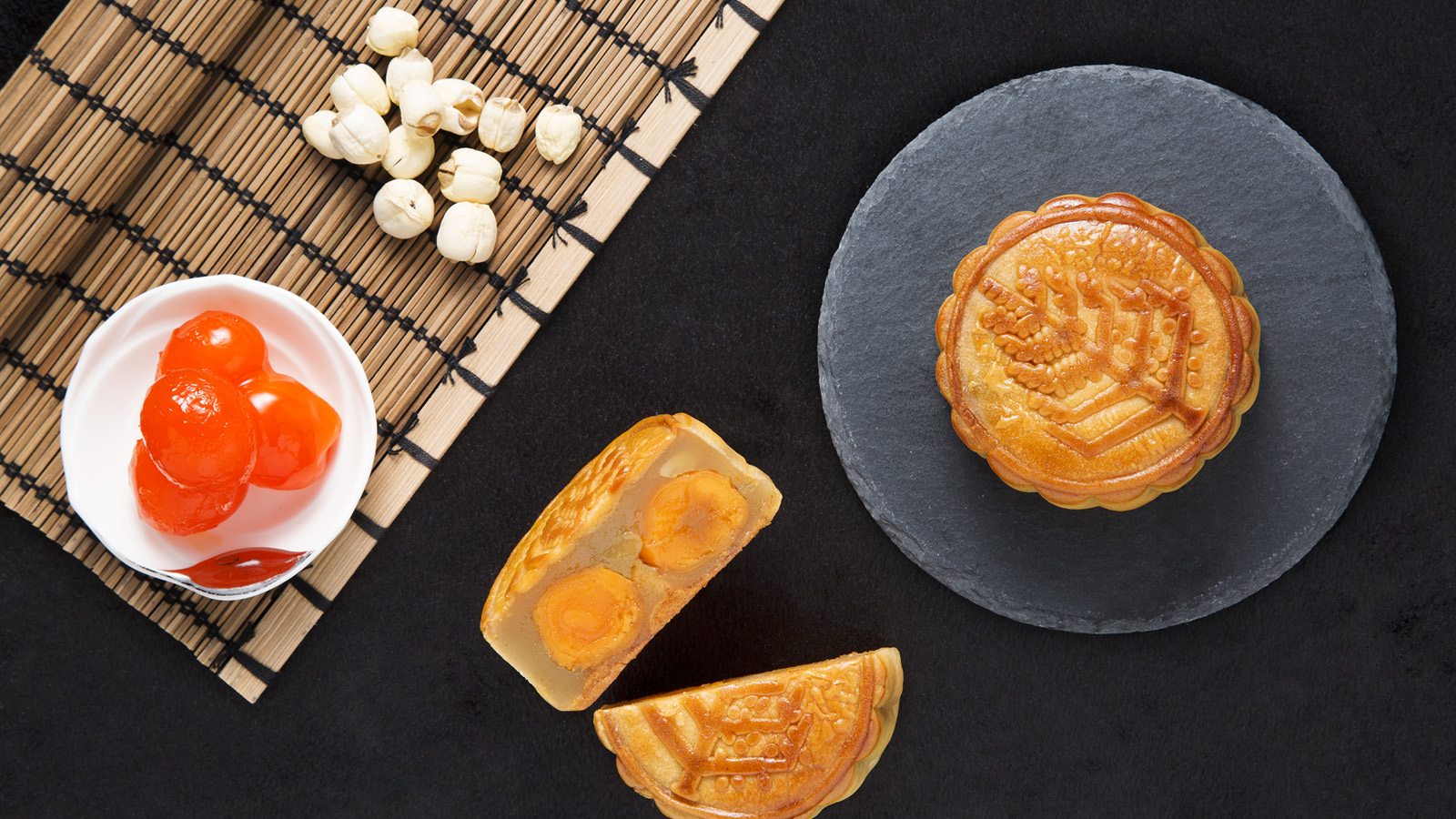 The Four Seasons' Michelin-star Cantonese restaurant, Lung King Heen, is introducing a new collection of seasonal delights in 2020 featuring this year's new flavour, walnut and Chinese date mooncakes. The new addition joins its preceding flavours, which include classic white lotus preserved egg and pickled ginger, toasted pine nuts, and salted egg yolk and black truffle mooncakes. The mooncakes are available in packages of four or six and are included in Lung King Heen's gourmet and ultimate hampers. The full list and ordering information is available on the Four Seasons e-shop.
Lung King Heen, 4/F, Four Seasons Hong Kong, 8 Finance Street, Central, Hong Kong, +852 3196 8880
JW Marriott, Hong Kong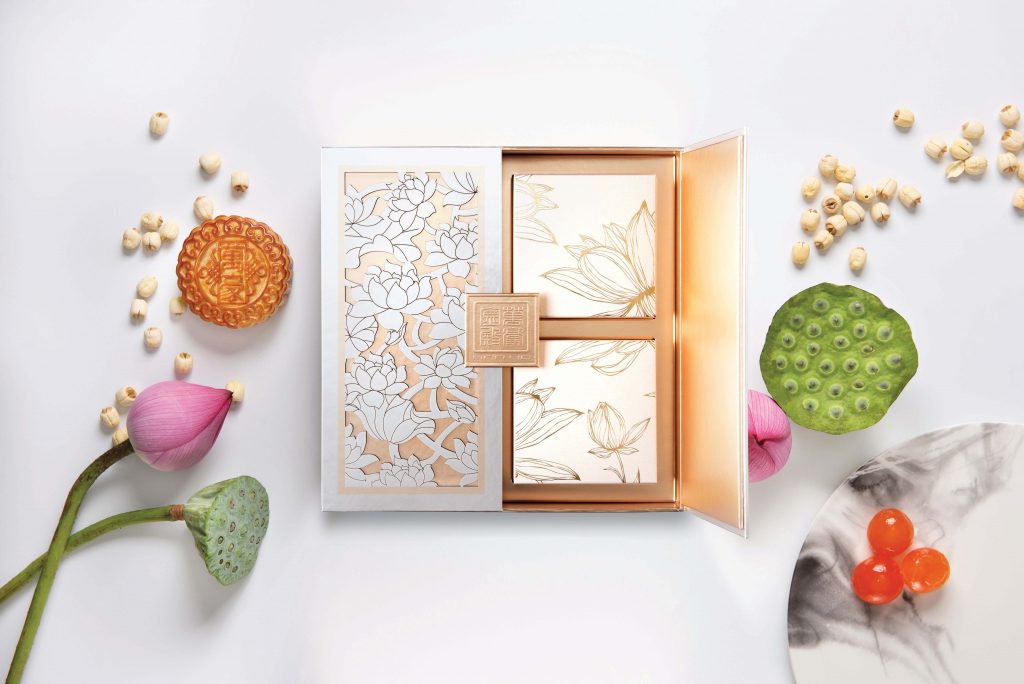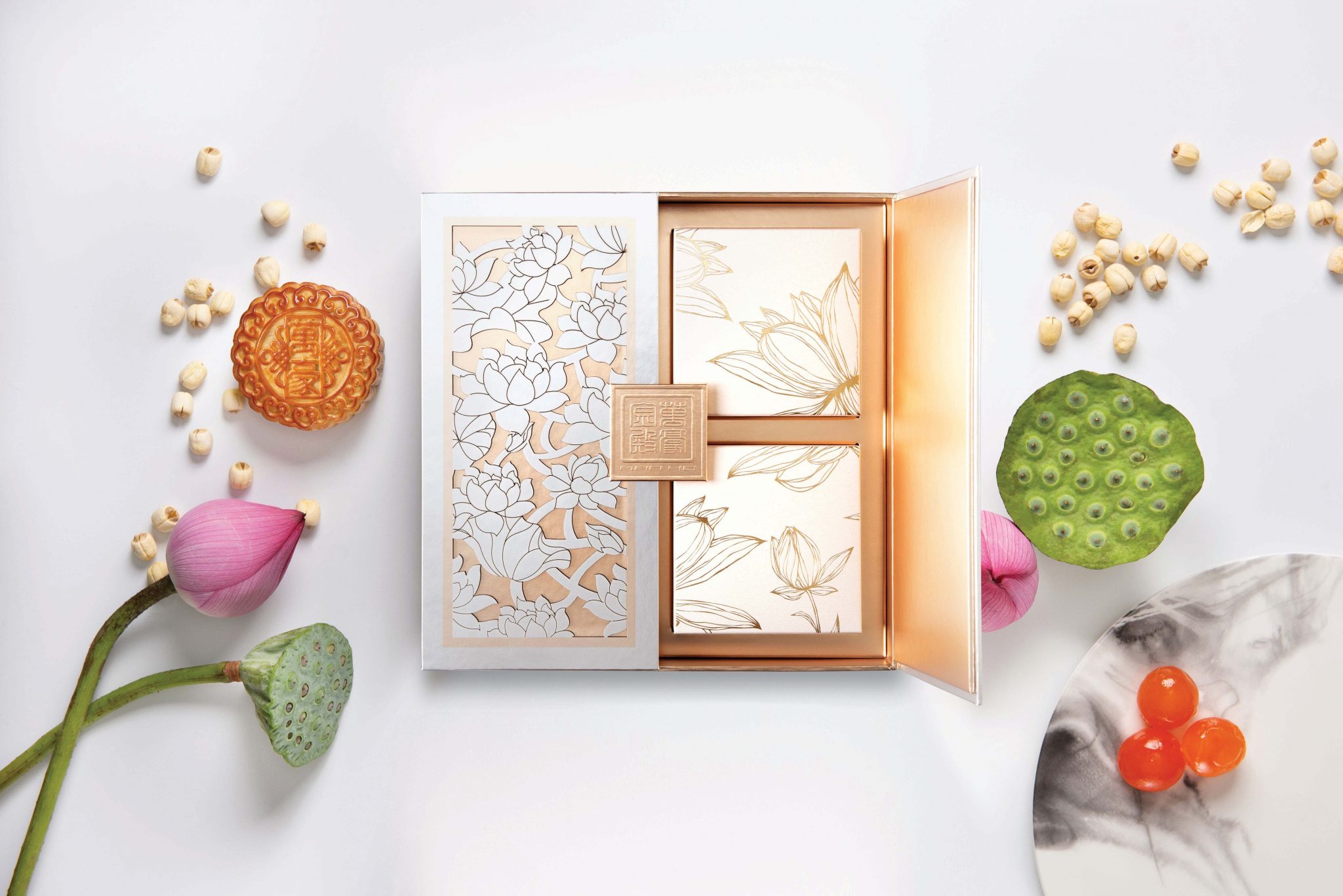 Man Ho Chinese Restaurant at the JW Marriott, Hong Kong presents two new sets for the Mid-Autumn Festival: a white lotus with ginger package of four mooncakes, and a miniature egg custard package of six mooncakes. However, the real star of their mooncake collection is the eight-inch Royal Supreme mooncake. This colossal dessert is filled with white lotus seed paste, ginger and eight egg yolks – let's just say that it's best for sharing. Both packages, as well as the Royal Supreme, are available to order online.
Man Ho Chinese Restaurant, 3/F, JW Marriott Hong Kong, Pacific Place, 88 Queensway, Admiralty, Hong Kong,+852 2810 8366
Rosewood Hong Kong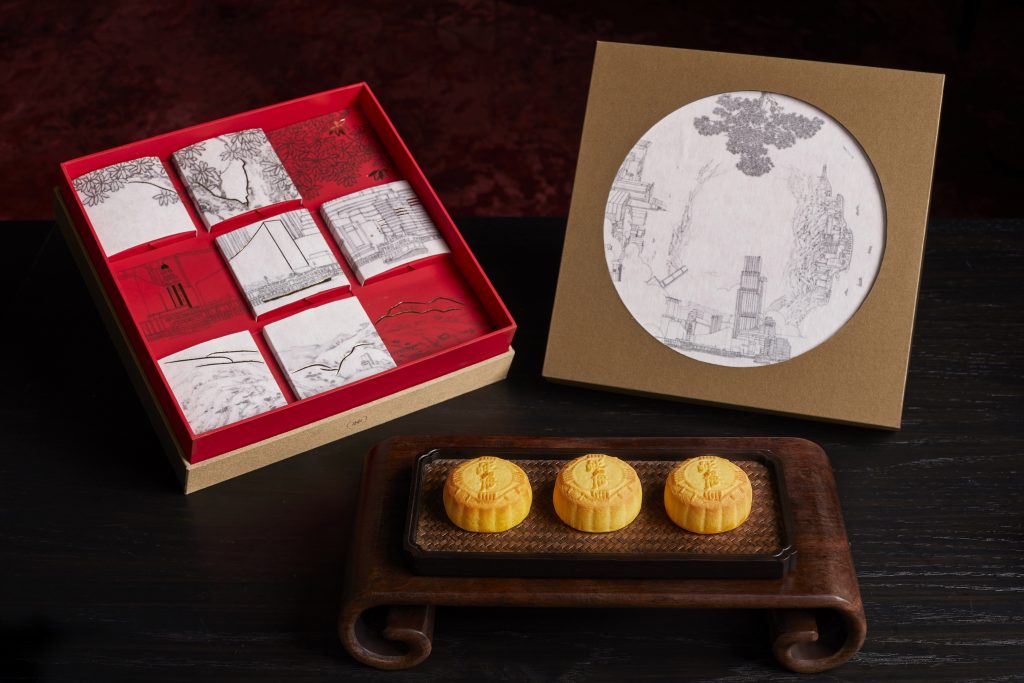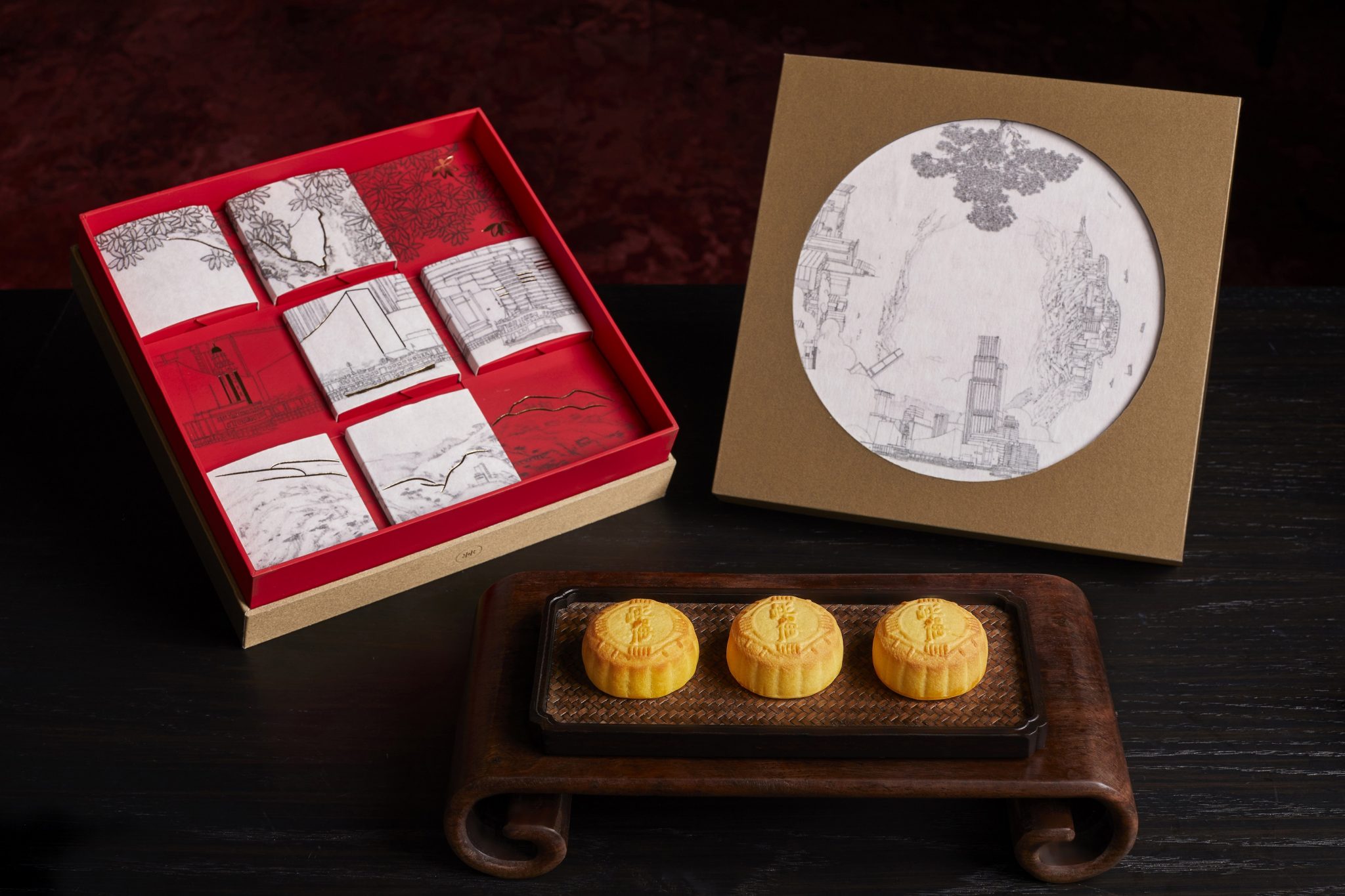 With social responsibility in mind, Rosewood Hong Kong is making mooncakes for a good cause. To spread love to the less fortunate, Rosewood Hong Kong will donate a lunchbox to ImpactHK, a charity that provides help to the homeless in Hong Kong, for every box of mooncakes sold in-shop or online via Butterfly Patisserie. Choose from its Traditional White Lotus Mooncakes, Mini Tea-infused Egg Custard Mooncakes, Chocolate Mooncakes and more.
Butterfly Patisserie, Rosewood Hong Kong, 18 Salisbury Road, Tsim Sha Tsui, Hong Kong, +852 3891 8732
The Cakery, Hong Kong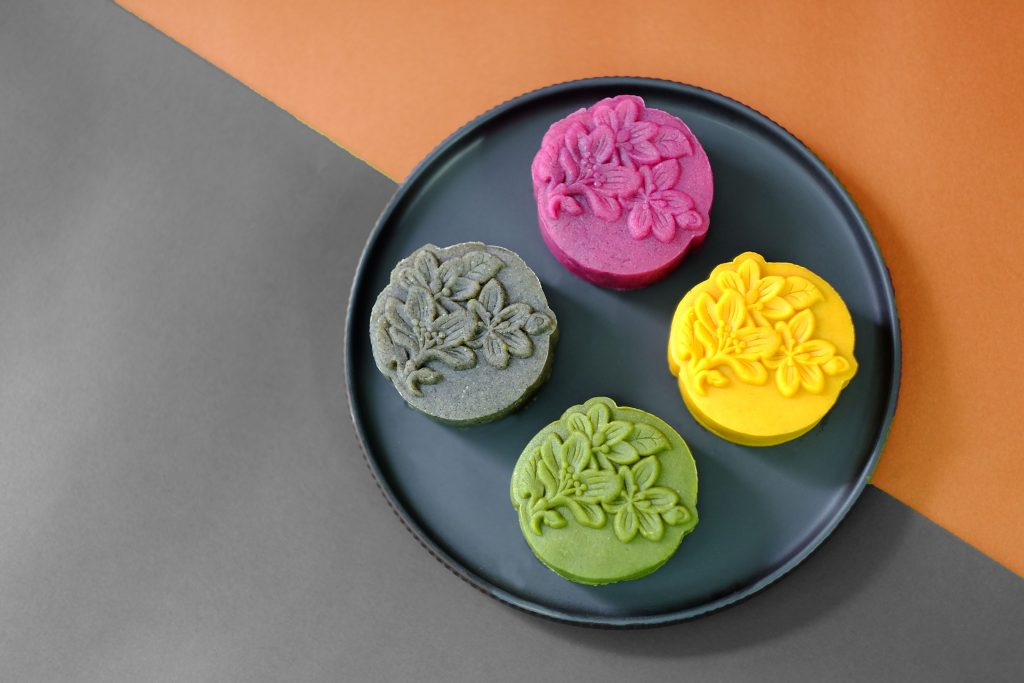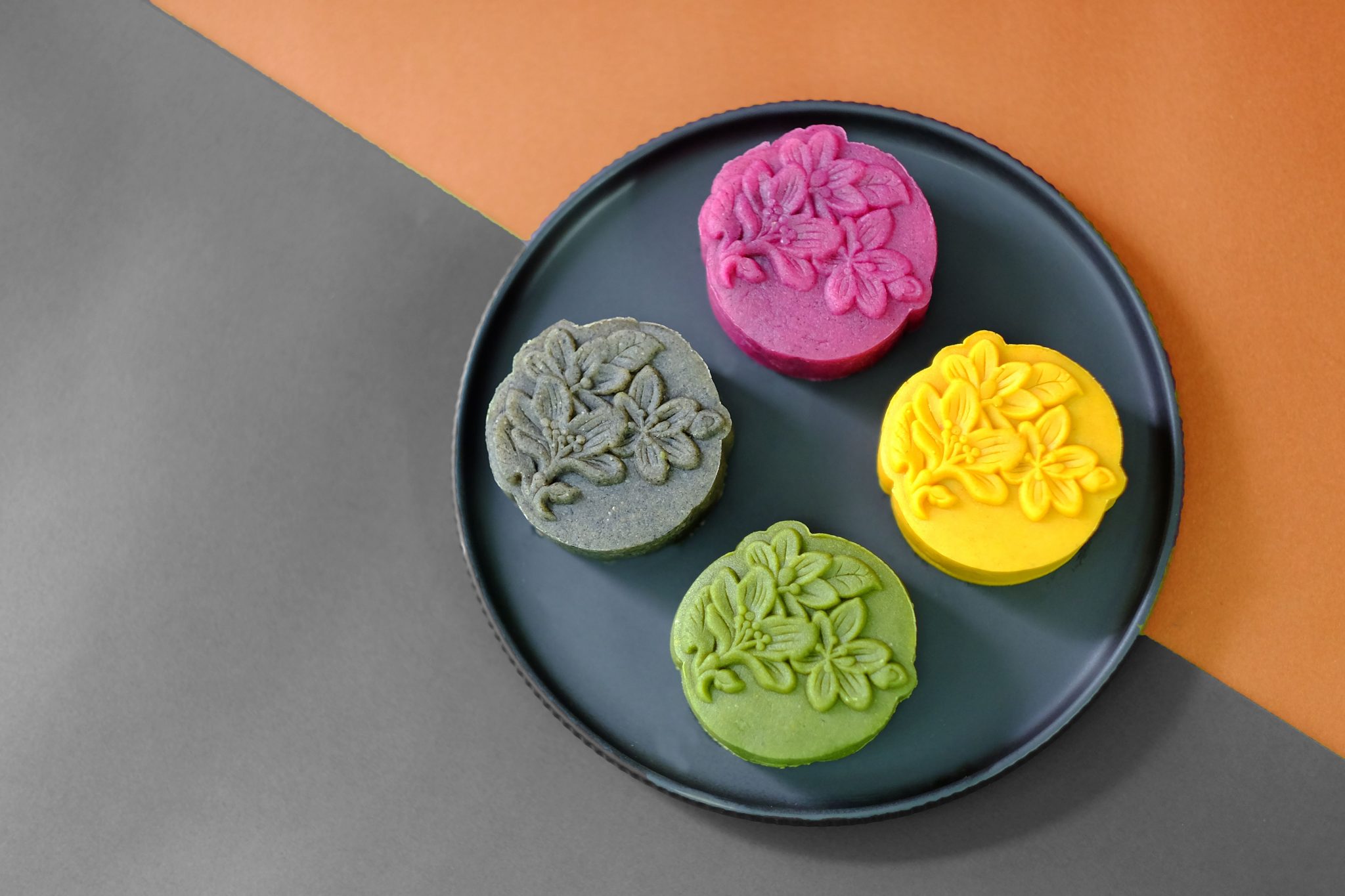 While the traditional Chinese mooncake is high in caloric intake, sugar and fat content, the mooncakes at The Cakery are definitely not. The Cakery's newest mooncake collection is packed with only the best superfood ingredients, as well as being vegan, gluten free and food colouring free. There are four unique mooncake flavours, Black Sesame, Red Date & Mixed Nuts, Oolong & Peach, and Lemon & Yuzu. For those of you begging to try these quintessential guilt-free mooncakes, they are available on The Cakery's e-shop.
The Cakery, Shop 124, 1/F, Lee Garden Two, 28 Yun Ping Road, Causeway Bay, Hong Kong, +852 2816 1838
Duddell's, Hong Kong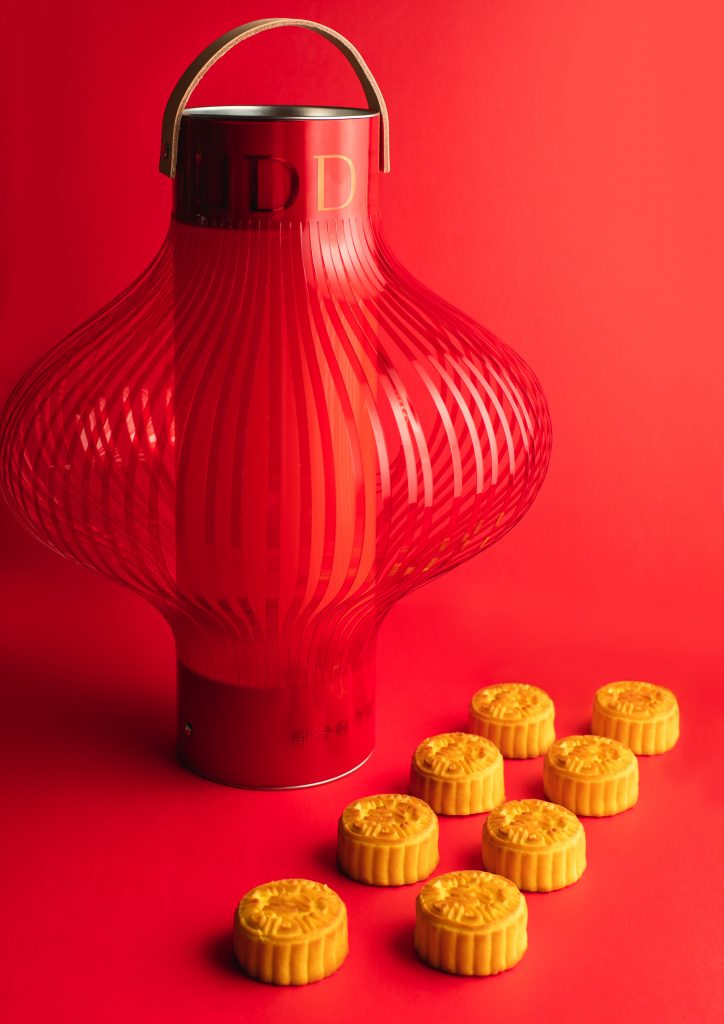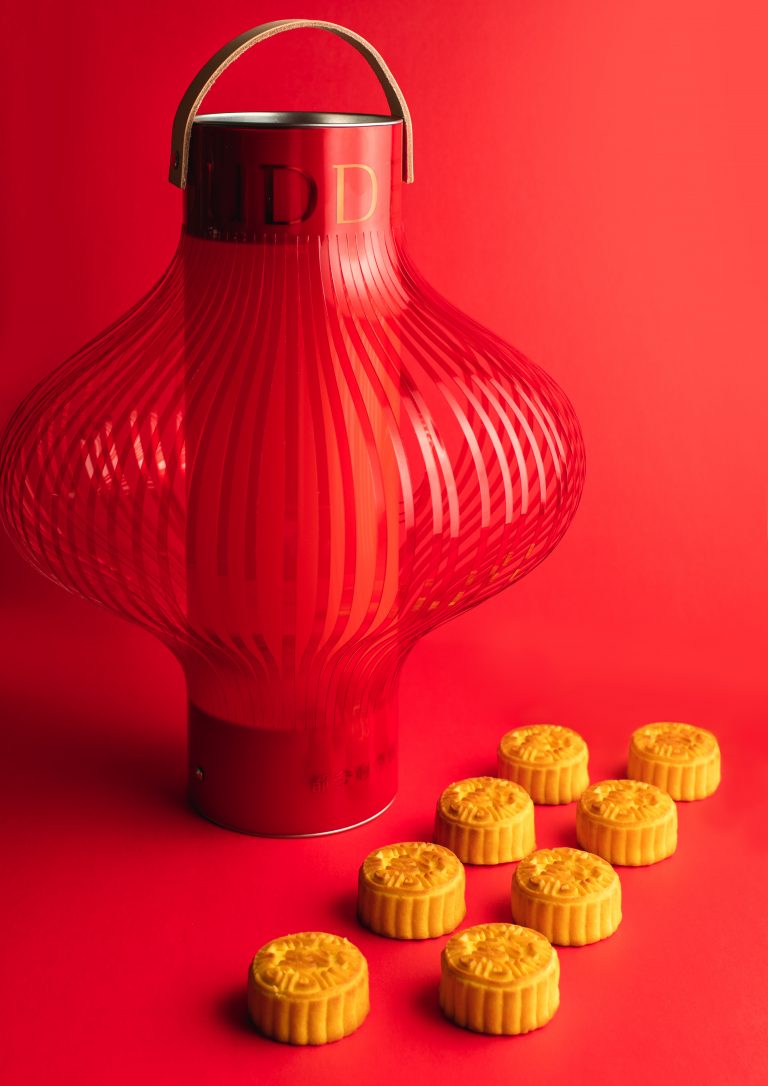 In the heart of Central, 1 Michelin-starred Duddell's continues to serve only the most innovative Cantonese food. This time around, they're launching their new Lava Cream Custard Mooncakes in celebration of the upcoming Mid-Autumn Festival. But it isn't just their new flavor that you should look forward too. As per usual, they're releasing two package deals; a 6 piece Signature Gift Box and an 8 piece Limited Edition Gift Box. Both boxes are wrapped in red lantern-inspired packaging courtesy of the award winning, Macao-based creative company, Mo-Designs. For those of you interested in an early-bird order, they are currently available online.
Duddell's, 3/F, Shanghai Tang Mansion, 1 Duddell Street, Central, Hong Kong, +852 2525 9191
See also: Fine dining at home: The best food delivery and takeaway options in Hong Kong