Cookie Smiles features celebrity artists in campaign for Hong Kong's disadvantaged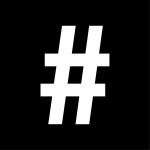 By: #legend
December 13, 2022
Cookie Smiles' Gingerbread for Good campaign has returned for a second year, this time with an exclusive charity song featuring Conrad Wong, Geoff Wong, Louie Castro and Rita Carpio. Cookie Smiles co-founder Jo Soo-Tang and the four veteran Hong Kong artists speak to Zaneta Cheng and Stephenie Gee about coming together to do good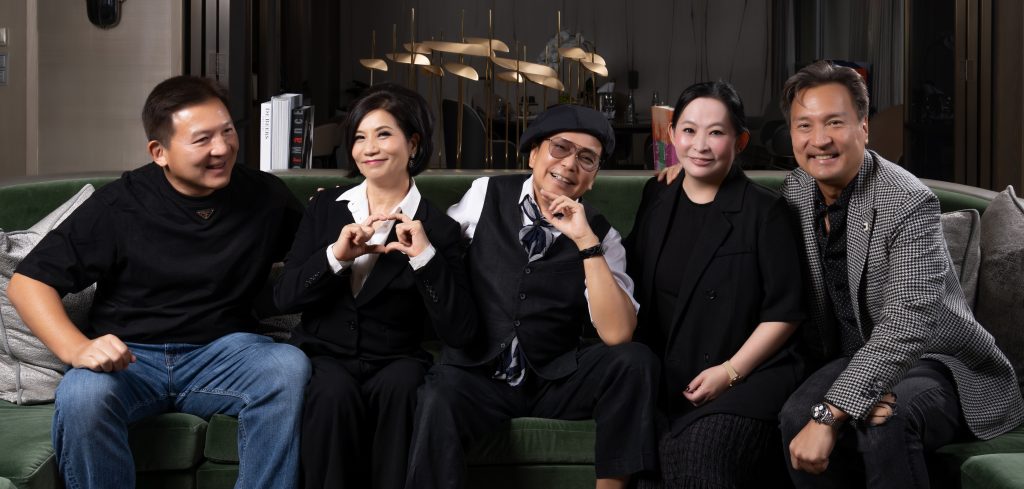 Built on the philosophy that cookies are "the greatest comfort food on earth", local social enterprise Cookie Smiles, founded by Agnes Chin of Complete Deelite along with philanthropist and entrepreneur Jo Soo-Tang, has been bringing comfort to the disadvantaged by way of the humble buttery treat since 2020. "I didn't want to be a Chapter 88 charity – I wanted to be a social enterprise," says Tang. "We support charities but we also want to fundraise and support students from Shine [Skills Centre] who have disabilities. Those are the two focuses of what I do and it's really going back to cookies because of just the basic cost. You don't need to host a gala dinner table, you just need to buy a pack of cookies. So anyone can afford it, really."
Check out their video here or below
But don't be mistaken – these are no ordinary cookies. They are works of art crafted at the hands of a roster of celebrity chefs and culinary experts, including César Augustyniak of L'Atelier de Joël Robuchon, Michael Smith of Moxie and Plumcot's Camille Moënne-Loccoz and Dominique Yau, to name a few, who take a unique spin on the classic Mrs Claus cookies with flavours such as eggnog, raspberry calamansi and cha chaan teng milk tea. The initiative, entitled Gingerbread for Good – which made its debut in 2021 with the support of luxury fashion boutique Joyce – is set to raise at least HK$600,000 for Cookie Smiles' two beneficiaries, Box of Hope and the Vocational Training Council's Shine Skills Centre.
Cookies, however, are not the sole highlight here. The pop-up, which finds its stage this year at Landmark Atrium until January 1, will also play house to an original song arranged exclusively by Hong Kong composer and producer Conrad Wong – whose songs have been recorded by the likes of Andy Hui, Sammi Cheng and William So – and performed by close friends and veteran artists Geoff Wong (who also took on the role as lyricist), Louie Castro and Rita Carpio. The trio, who met at Metro Broadcast Corporation more than two decades ago and go by the name of Very Angry – a play on the Cantonese characters of "very", meaning "ghost" or "Western", as a nod to their Western schooling; and "angry", which is made up of one "female" and two "male" characters – will also be joined by the 22 chefs for a grand outro.
Why did you all decide to get together to create this song?
Jo Soo-Tang: I've always wanted to have a charity song. I've done one in the past, but it wasn't quite what I was looking for. And so because we've got the Christmas pop-up, I wanted something playing throughout the pop-up, kind of like when you go into Lush, you have that strong, distinctive smell, right? So I wanted something similar at the pop-up to really kind of express what we're doing, and so I called Geoff.
Geoff Wong: When Jo called me, she asked, "You know any songwriters?" I said, "Of course, my cousin Conrad is a songwriter. Let me give him a call." He said yes, so the next thing I did was ask Louie and Rita, my very good friends, who were both singers and I was like, "Let's do something for the charity." Jo mentioned something along the lines of Last Christmas, so that was our reference. And then Conrad came up with a song and the melody was good. But I was thinking about the mother of all charity songs: Do They Know It's Christmas? So I thought of writing something paying homage to that.
Then everything came together and it was a fun experience because, besides knowing that we're going to do good because it's for a charity, the song actually sounds very decent. At first I thought it was just going to be another novelty song, you know? But now the more we hear it, especially with this final mix, we have aspirations of going to the Grammys!
You've known and been close to one another for many years. What was it like working with friends?
Rita Carpio: We've always wanted to do something together. And Louie and I, we are professional singers, but Geoff, he's always been so shy but he can actually really sing well. When we were recording, he kept on telling us, "Oh, I can't sing this part. I don't know how to sing this. I can't do it." And so I said, "Why can't you do it? If you tell yourself you can't, then you really can't. Just go in and sing." So he went in, sang the whole thing and he did it very well.
Louie Castro: The first time I heard the song, I thought it was quite a tongue twister. I kept asking, "When do I breathe? I have no space to breathe!" It was quite difficult, especially the first time when we were in the studio and practising. But of course, since Geoff wrote the lyrics, he knew when to go in and when to come out, and he did it perfectly. Whereas we were all struggling. But overall, it was fun. We didn't expect it to go as smoothly as it did in the very beginning because it's a new song and we have to learn. It was quite an experience. And that was when I also realised that hey, Geoff can really sing! I don't need more competition now, Geoff. To be very honest with you, I have enough competition!
Also see: A celebration of 2022's #legend100 at Dragon-i
Could you tell us more about the song?
Rita Carpio: Singing the harmony for this song was actually very hard. We arranged it ourselves and it's so easy to catch up to someone else's part.
Louie Castro: Singing the chorus is totally different from singing the lead. It takes a skill of its own. You actually have to be gifted in a way in order to be able to sing the chorus. Not all singers can sing the chorus and for this song, we didn't write it out. We sang the harmony all by ear. So we had the first verse, second verse and third verse, and then came the chorus, which we did together. And that's when we added the harmony – first voice, second voice, third voice. Then at the very end, we invited the chefs to join us. But they recorded it separately as we couldn't get together, and inserted it into the song. And it was actually recorded at Basehall, not a professional studio!
Geoff Wong: Conrad was such a pro. He heard an Italian saxophonist who was really good so he paid for her to play the saxophone solo. But then he didn't like the results, so he hired another one. But this was all out of his own pocket. I kept saying, "Hey, mind the budget!" And he was like, "It's okay!"
Conrad Wong: If I don't like it, I'll just throw it away!
To come up with a song and make it relevant and unique to Cookie Smiles must have taken a bit of thought. What was the process of putting together the lyrics like?
Geoff Wong: The funny thing is that Jo mentioned, obviously, a charity selling cookies and making children smile. At that point, it didn't click in my mind that the charity was called Cookie Smiles. But the amazing thing was that when I finished writing a song about how even a cookie can bring a smile, it turns out that it is actually Cookie Smiles. So I think it was just a lot of things that Jo told me and also drawing inspiration from Do They Know It's Christmas? – how it's about people starving. And nowadays children are starving, still. There are still a lot of people not getting enough love. So it's just from that. Also, the melody is really nice. So actually everything gelled together quite easily. I wrote it within a day. But I had to fine-tune, fine-tune and when we got to the studio, we continued to fine-tune some lines as well.
There are not a lot of charity pop songs in Hong Kong – how does it feel to be able to do something like that for our city?
Conrad Wong: I feel good helping out and honoured that Jo let me do this. Hopefully, this song will do well and we can promote it in some way.
Geoff Wong: When Jo first called me, I thought, "Okay, let's see if we can get this thing together. I hope we can." And looking at how it turned out today – it's one of the proudest things I've done, honestly.
Louie Castro: Cookie Smiles – I thought it was very meaningful. And when Geoff approached me, I just wanted to do it; I wanted to get involved. I hope that through this very first project, we can have more similar singing gigs where we can showcase the three of us and our talents.
Check out the video on this awesome collaboration: