A celebration of 2022's #legend100 at Dragon-i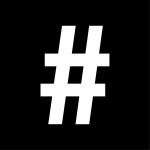 By: Hill Choi Lee
December 9, 2022
#legend celebrates the 2022 #legend100 list of influencers with an electrifying night at Dragon-i in the heart of Lan Kwai Fong themed "Retro Arcade & Dance"
#legend hosted a celebration at Dragon-i (venue sponsor) on Wyndham Street to celebrate its 2022 list of #legend100 influencers. The evening saw some of Hong Kong's highest-profile celebrities, socialites and brand partners joining the party.
See more images from the evening HERE.
Guests enjoyed a night of Venchi ice cream and chocolates, make-up transformations by a team of Charlotte Tilbury artists, a dance simulation game courtesy of LG, and food supplied throughout the evening by Dough Bros. – all of which are generously sponsored by said brands.
Among the sponsors is Brand New Vision (BNV) where fashion meets the Metaverse. For the #legend100 party, BNV designed a unique pair of original digital Glasses as an AR Filter, launched exclusively during the event on December 7. BNV's 3D Designers in collaboration with the #legend team conceptualised a design that matched the evening's theme of "Retro Arcade & Dance". Guests can claim the AR filter as a limited-edition Wearable NFT. Holders will be able to wear the glasses in the metaverse and gain access to BNV's vast fashion ecosystem. You can try the filter by heading over to BNV's Instagram.
Another sponsor is LG with their newest LG Posé on full display at the party. The second OLED TV in its Objet collection was also to be won during the event after a game of dance using the very screen set as a prize. Guests follow instructions on the vivid screen in the dark space of Dragon-i, where detailed colours make for excellent clarity, detail and contrast – allowing users to experience the best immersive enjoyment. An additional range of gaming stations was also placed on-site to entertain guests through the night.
Furthermore, the evening saw the performances of Jazz singer Janaia and her band, and a dance crew comprising Windy Tsoi and her team – Lemon, Coco, Yuko and Salad.
Charlotte Tilbury's fantastic makeup artists were on hand to bring a bit of glam to the evening.
While Dough Bros. kept the invitees fed with a continuous flow of pizzas and arancini. They end the evening with a flashy doughnut cake to sweeten the deal. The night was supported by a free flow of Chivas XV, Monkey 47, Jacobs Creek red, white and sparkling, and a generous amount of Mumm Cordon Rouge champagne.
See more images from the evening here.