5 cruelty-free scalp treatments to root out bad hair days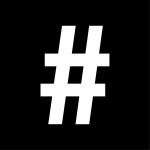 By: Rachel Read
September 1, 2021
Having a bad hair day? Get to the "root" of the problem with these five scalp treatments.
Once upon a time by simply using shampoo and conditioner separately seemed like a revolutionary act – and look how far we've come since.
Scalp treatments are the latest trend to hit the haircare scene. With the philosophy being that a healthy scalp naturally results in healthier hair. With that in mind, we have rounded up five of the best – and cruelty-free – treatments for some much needed scalp TLC, laying the groundwork for highly envy-inducing coiffures.
Oribe Serene Scalp Shampoo and Conditioner
Not all shampoos and conditioners are created equal. If you are looking for everyday essentials that do more than just cleanse and hydrate, Oribe's Serene Scalp Balancing Shampoo and Conditioner will do the trick.
This cruelty-free duo features Oribe's signature complex of watermelon, lychee and edelweiss extracts. It is said to protect hair from environmental damage, dryness and depletion of natural keratin. Meanwhile, a range of other powerful ingredients – including sugarcane, bilberry fruit, sugar maple, acacia, salicylic acid and caffeine – work to gently exfoliate away dandruff flakes, soothe the scalp, maintain its moisture balance and rejuvenate hair follicles.
The perfect way to level up your haircare game, with the minimum of effort.
Christophe Robin Cleansing Purifying Scrub with Sea Salt
If you weren't aware your scalp needed a detox, then trust us – it probably does. Over time, styling products, dry shampoo, dirt, pollution and residues of shampoo and conditioner all build up on the scalp. This means it may be in desperate need of the haircare equivalent of a spring clean.
Step in Christophe Robin's cruelty-free Cleansing Purifying Scrub. This weekly treatment is based on a traditional sea salt recipe that helps – you guessed it – cleanse and purify the scalp. It is claimed to restore balance, calm irritation and let your scalp breathe. It is important to use a moisturising conditioner or oil afterwards to help restore hydration.
See also: 6 detoxifying powder clay masks for recharged skin
Aveda Pramāsana Nourishing Scalp Masque
It's not only your face that can benefit from a pampering masque every once in a while. This restorative five-minute treatment from Aveda is designed to simultaneously purify and nourish the scalp, creating the perfect environment for silky-smooth, easily manageable tresses.
Its formula is cruelty-free, vegan and 97 per cent naturally derived. This invigorating masque is designed to be massaged into the scalp after shampooing. Ingredients include conditioning coconut oil, nourishing shea butter and a unique blend of seaweed extract and lactobacillus to control and balance sebum levels without drying out the scalp.
Lush Superbalm
If your scalp is sending out serious SOS signals, Lush's Superbalm treatment could be the rescue remedy you need. Small but mighty, this little pot of wonder is packed with calming waxes and oils. It is designed to help sensitive scalps suffering from reactivity, product build-up, excessive flaking and even skin conditions like psoriasis.
Vegan, cruelty-free and packaged in a convenient recyclable metal tin, its hero ingredients include super-soothing lavender oil, rose wax, organic coconut oil and chamomile blue oil. Simply massage a small amount of the balm onto targeted areas of your scalp and leave for 20 minutes before rinsing it out with your usual shampoo and conditioner – and don't forget, a little goes a long way.
Briogeo Scalp Revival Charcoal + Tea Tree Scalp Treatment
Is dry, itchy or irritated scalp getting you down? A few drops of this vegan, cruelty-free Scalp Revival treatment from Briogeo should do the trick.
This healing and cooling serum features a potent combination of (deep breath) charcoal to draw out impurities; peppermint and spearmint oils to relieve itchiness; antiseptic tea tree oil to reduce inflammation and irritation; witch hazel to control oil levels; aloe for hydration; and biotin to deliver essential nutrients to hair follicles. Just massage a few drops into your scalp after washing and before styling. Or allow it to work its magic overnight as part of your pre-bedtime routine.
See also: Self-care summer: 5 pampering body treatments to try in Hong Kong