#legendbeauty: Luxury fragrance house Byredo translates raw emotion into tangible products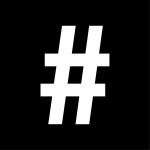 By: #legend
December 26, 2022
Luxury fragrance house Byredo has tapped Lucia Pica to develop its burgeoning cosmetics line. The Naples-born make-up artist talks to Zaneta Cheng and Stephenie Gee about her new Liquid Lipstick, translating raw emotion into tangible products and the importance of staying curious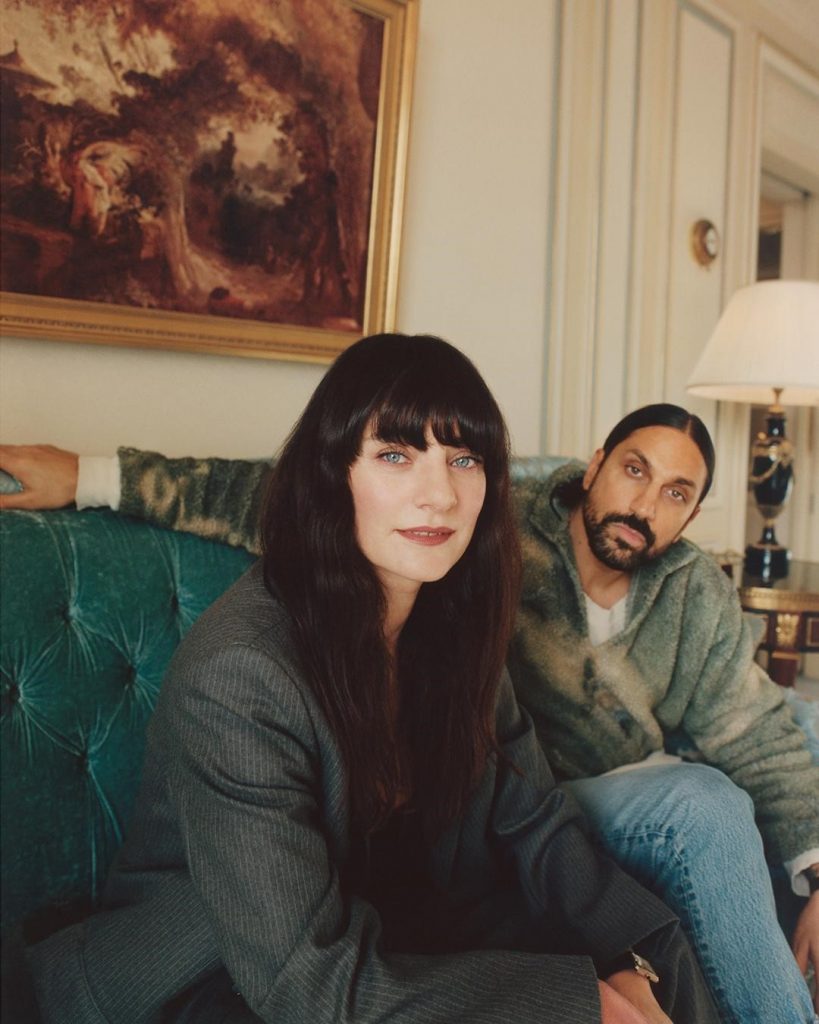 There are few make-up artists whose works can elicit a profound emotional response. One of them is Lucia Pica, Chanel's former global creative make-up director, who in May signed with gender-fluid fragrance brand turned beauty and lifestyle juggernaut Byredo as their new creative image and make-up partner.
"I liked Byredo even before. It's a cool brand and it's really interesting and creative. Then Ben [Gorham] came to me with a message asking if I would be interested in doing a collaboration with them. I didn't know what it was going to be about, but I thought he was an interesting person. So I met him and I realised that we were kind of talking in the same language about things and creativity in general," says Pica, whose thoughtful approach to beauty and audacious use of colour to express and enhance individuality has catapulted her to become one of the industry's most preeminent make-up artists, most notably with her Chanel Le Rouge Collection No. 1 that recontextualised red cosmetics.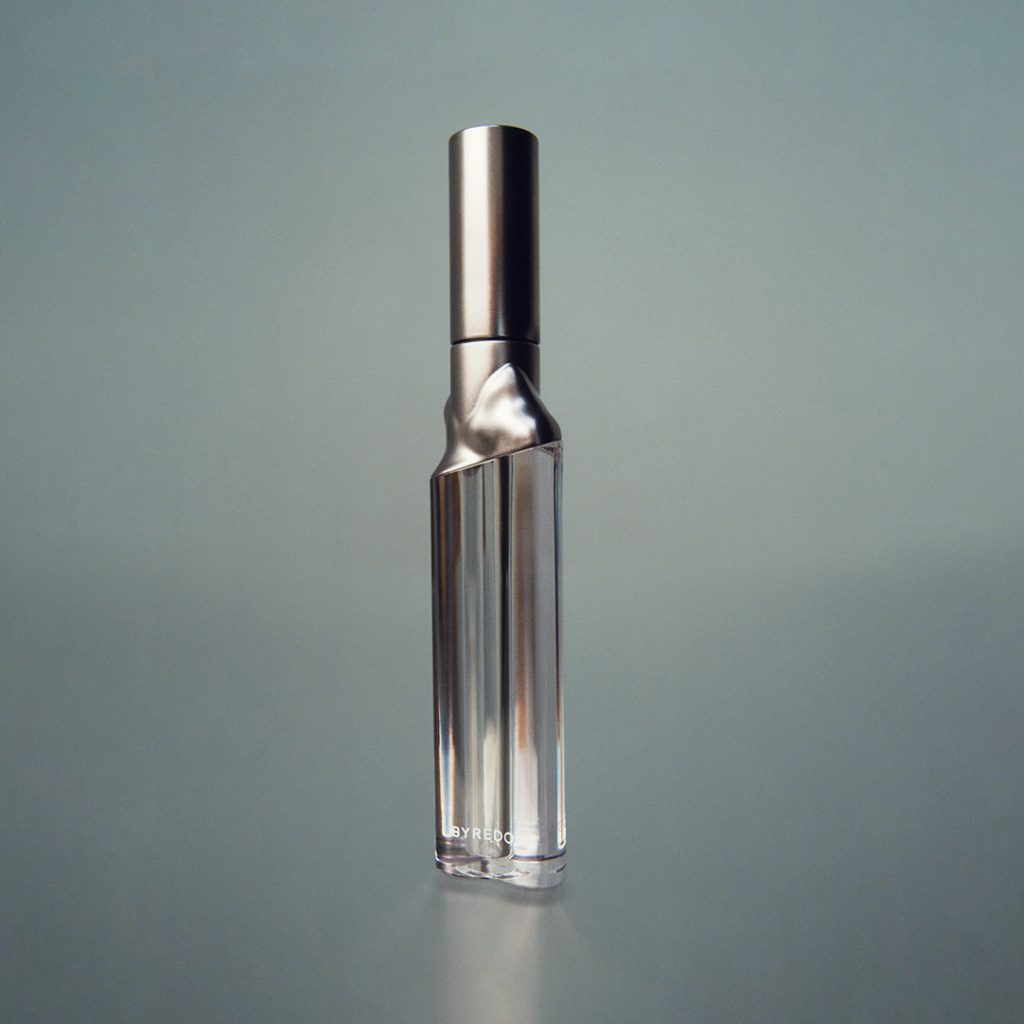 This philosophy dovetails with Byredo's heritage: founded in 2006 by half-Indian, half-Canadian, Swedish-born Gorham – a one-time professional basketball player – the fragrance house has long been known for its unique ability to breathe life into emotions and memories through scent. "The way he talked about emotions, the inspiration for its perfume and its clear and invisible medium that he uses kind of relates to me," Pica says. "I always think about colours and textures and how they make me feel, make people feel and what we can express through them."
Liquid Lipstick, Byredo's first collection under Pica consisting of 10 vinyl-like glosses in a neutral palette ranging from total transparency (a shade called Fantôme that can also be used as a top coat or eye gloss) to terracotta reds, plays off this concept of injecting an intimate personality into the collection. "What I like about the idea of liquid is that it takes things back to the start of Byredo, to the perfume," Pica says in a statement. "It was the idea of a liquid that transforms the mood and feeling of a person. Byredo perfume is a translation of personal memories; it's an invisible medium of emotion through scent. We want the make-up to be a visible medium of emotion."
Also see: Christmas 2022: Where to have an unforgettable dinner
Could you tell us a bit more about the concept behind Liquid Lipstick?
I was interested in the liquid form because I saw Byredo kind of make a bridge between perfumes and make-up, and I felt that it was interesting to take on a new texture to talk about movement and fluidity. And, of course, working with a story on pictures that really tries to answer "being with the woman." Sometimes I do put on a lot of make-up and it becomes quite a strong look, but I think what's important for me is in the photography and in the make-up, that it kind of penetrates the woman so that you know it's not animating, it's just you are entering a world with us.
You mentioned how your languages are so similar, so what were some of the conversations you had with Gorham in the beginning that perhaps led to ideas? And what kind of ideas were they and how did they ultimately translate into an actual product?
It was more about how to transform the internal world into something that is visible and maintaining the brand in a way that balances luxury and commerciality. For me, it's more about energy, about putting people in places. And it's something I think Ben has done quite well. He puts people in a place where they are very free and comfortable so they can give a lot more. I think it's very clever like that.
So it wasn't really about the specific shade of say blue or red or a specific texture we have. The initial conversation was more about the philosophy of the brand and the bridge that needs to be made between the make-up and perfume. It's literally like a 360° journey. You start with textures, with colours and then you start to develop a story and the world, the universe that surrounds the product.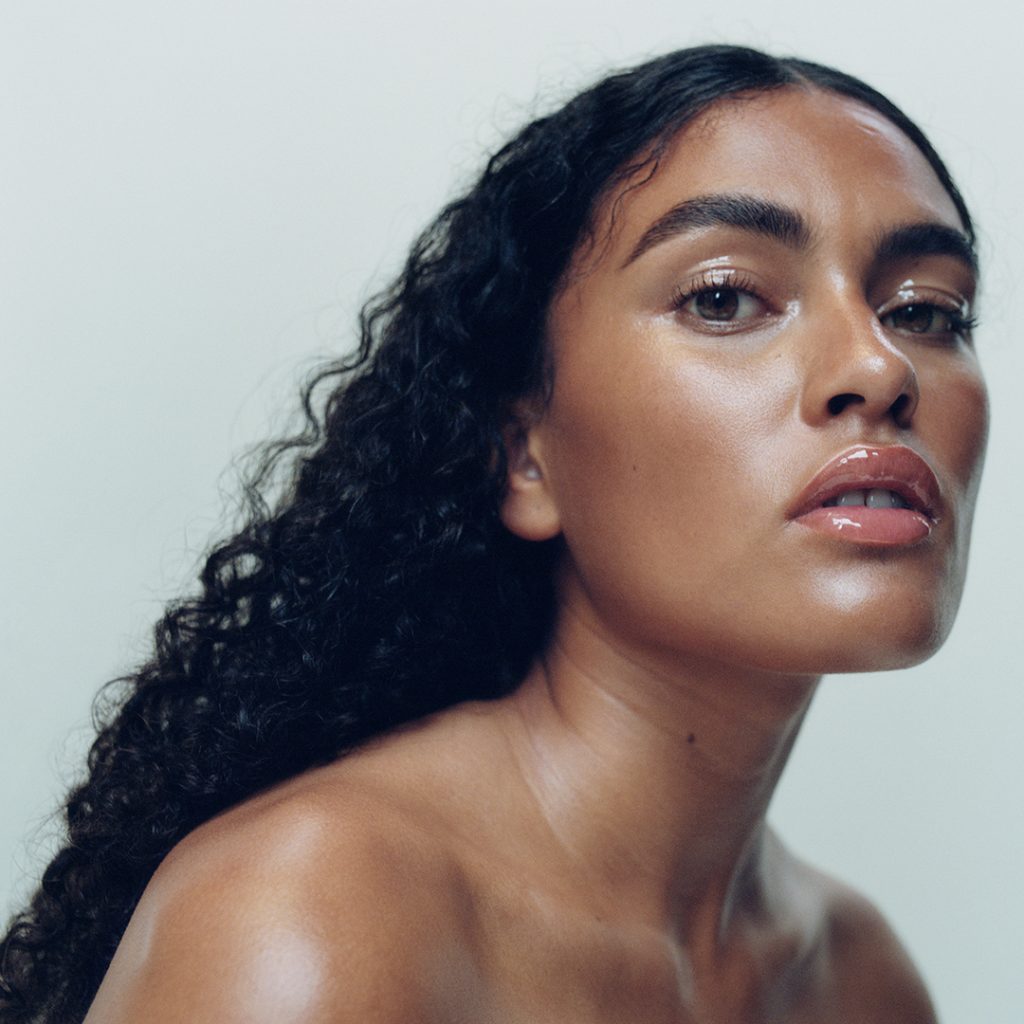 What do you mean by translating something that is transparent into something more opaque, and transforming emotions into something like make-up?
For instance, in a feature, I might decide to use a clear lip gloss and I'll use it on the lips and on the eyes as well. Then there's a certain transparency and a certain texture around the eyes, which I think allows the model to look like she's going through something. But say you did a mud texture, it would be a different emotion that you'll be dealing with that. So I think texture really has the potential to take you to a different world.
The same goes for colours as well. Like, when I use red on the cheeks or red around the eyes or red on the lips, that will generate a certain attitude in the woman and it can provoke a certain emotion as well. It would be like she's flushed because she's shy or she's waking up. If it's a defined red lip then that could make her feel a little mysterious and distant. This is how I think about work – how little details can change the perception that you have of someone, any kind of perception that you have of yourself, or what you want to put out there in that moment.
But the human experience is so vast. There's so much emotion, so how do you hone into one mood or one feeling, or a group of them? How do you decide what emotion or state of being you want to encapsulate?
It's not really something that you decide. It may be a starting point, but I'm also very much into contrasting emotions. For instance, the next collection, which will come out in February, I started with this emotion from the idea of love, and how we feel when we're taken by this vibration. Sometimes it's very bright, sometimes it's very mute. Sometimes, a body almost produces colour as well. And during the process, I'm discovering as well because I'm not in that place where I know everything either.
When you want to be creative, you discover things. That's the point. I have a way of looking at the world, but I'm also curious to see what happens. So I start somewhere, then I follow what might happen. What you might even call a mistake. The mistake might catch my attention and then I'm like, "Oh, that's interesting! I'm going to follow that." So it's really about staying curious. It doesn't have to be new, it just has to make sense, and for me, be authentic.
Also see: 5 things to know about musical talent Kang Daniel
Do you ever envision what kind of these explorations would look like in their completion? What does a complete beauty line look like to you? Can it ever be complete or does it change?
I think it changes over time. It changes with technology, with the needs we have or whatever we're feeling about what's happening in the moment. Of course, there are pillars that I'm thinking about, that we need in the line which I'm going to work on and I'm always going to be trying to use the most amazing textures that we can find because we also care about the quality, the reality and how things make you feel. That's another element to search because I think luxury in general has to represent all those things. I think it's so important to want to do something, but you also always have to be open to discovering something new because that's how you stay excited.
You were talking about exploration and the freedom to make mistakes. What would be some examples of that type of experimentation?
For instance, what I had in my mind might not be exactly what I'm working on at the moment, but I might be surprised by something else which is even more exciting. That has happened many times at shoots before. There was this one time I was doing a shoot and I imagined putting face cream underneath the powder. Maybe it was because I didn't wait long enough for the cream to settle before putting on the powder, but it created this line, a very precise line around the shape that I was doing, and I was like, "No, that's not what I had in mind." But when I looked at it again, it looked really cool so I was like, "Okay, I'm not taking this off and I'm going to try to do it on the other side." So having that openness is important. I can't tell you what's going to happen next, but I know that I will have that attitude so that I can take my work somewhere else, or to another place that I don't know, so that I can grow.