#legendbeauty: How does Bobbi Brown continue to shape the skincare landscape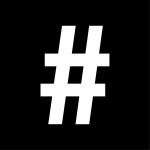 By: Zaneta Cheng
October 21, 2022
Having changed the way women approached beauty with her eponymous brand, Bobbi Brown keeps her revolutionary spirit alive and continues to shape the skincare landscape with her new appointment as chief creative advisor to Augustinus Bader. Zaneta Cheng reports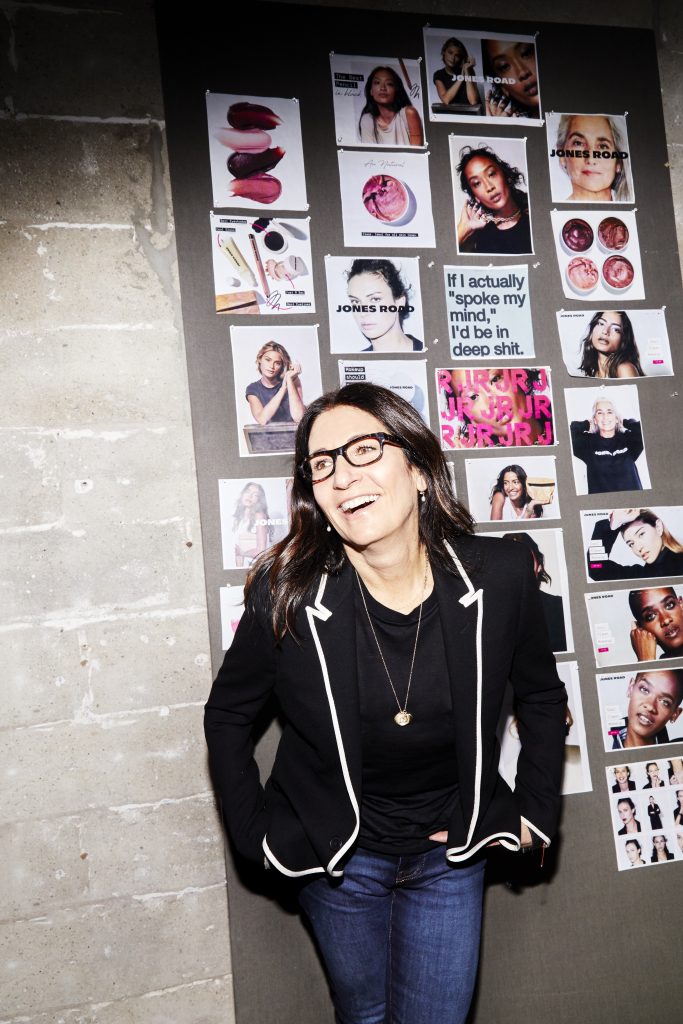 Bobbi Brown might be a celebrity in the beauty industry, but the make-up guru remains more determined than ever to play a role in shaping its present and future. After making her name promoting "beauty from the inside out", Brown has evolved with the times, educating women and men about make-up and skincare on social media through her new brand Jones Road and, more recently, through her appointment as chief creative advisor to Augustinus Bader.
It started in 2016 when Brown departed her eponymous beauty brand after 25 years. With time on her hands, she decided to go back to school to become a certified health coach. It was off the back of promoting her ninth book, Beauty from the Inside Out, and a time when Brown was slowly moving away from the beauty and delving into the effects of nutrition and wellness.
"Promoting that book is really what put me on my new entrepreneurial path," Brown says. After she attained certification, Masterclass called and asked Brown to teach make-up, which reconnected the make-up artist to her roots. Thus, Jones Road was born. Somewhere along the way, Brown also came across the Rich Cream, Augustinus Bader's signature cream containing TFC8, a patented and formulated technology comprising natural amino acids, high-grade vitamins and synthesised molecules found in the skin that supports the skin's innate potential for cellular renewal. In other words, the perfect clean, high-grade formulated skincare to go alongside Jones Road, which also propounds clean ingredients.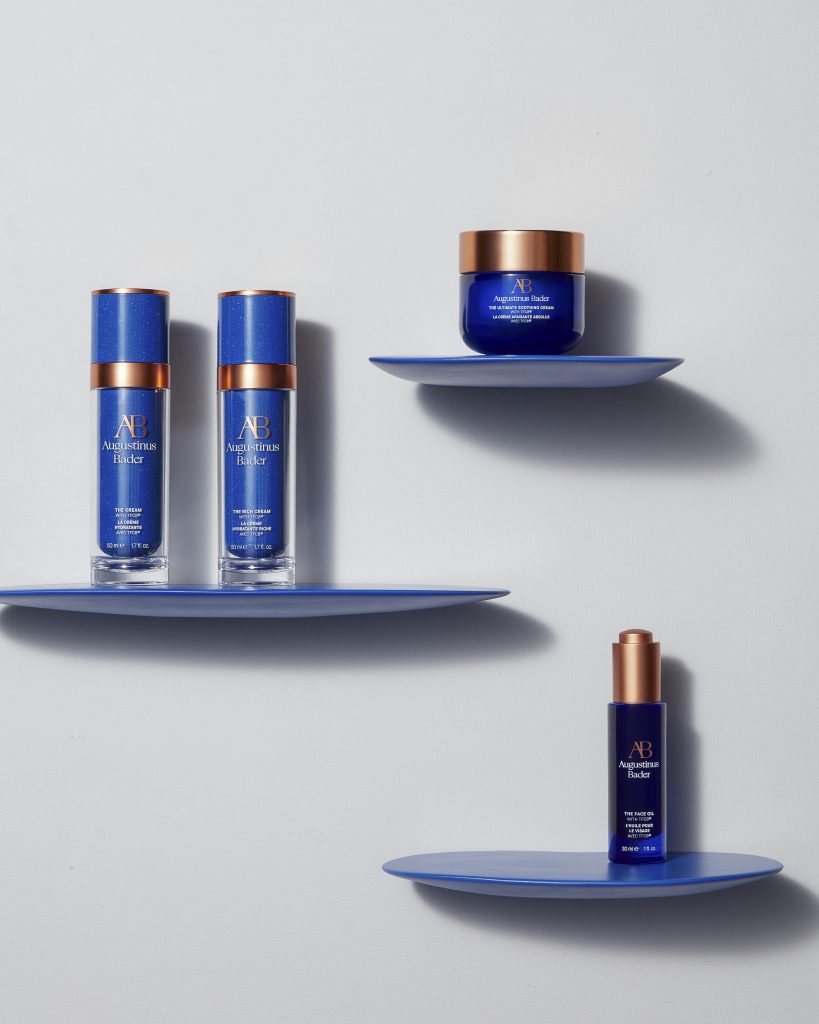 As a #legend in the skincare and make-up world, what is it about the beauty industry that intrigues you?
During my freelance make-up career, I worked with supermodels and actresses who were all so beautiful and thin. I'm five foot tall and have always struggled with my weight, so I wanted to understand how they always looked so great. A lot of it was genetics. And yes, it was also make-up, but it was the people who watched what they ate and took really good care of themselves that looked better than everyone else. I finally realised that wellness for me means understanding what worked best for my body and what made me feel good in my own skin. When I take care of my skin, eat intuitively, drink plenty of water and exercise every day, I feel my best.
You're well known for advocating "beauty from the inside out". How will you integrate this belief into Augustinus Bader?
I've always believed that looking and feeling your best goes beyond just make-up; how we treat our bodies also matters – and your skin is the largest organ in the body. The philosophy of Augustinus Bader and the technology in the products like TFC8 is about supporting the pillars of healthy skin–cell nutrition and energy. This resonates with me, especially as a certified Integrated Nutrition coach, and I bring this knowledge with me as I work with the brand. On a personal level, I like to eat a lot of delicious, colourful foods, stay serious about hydration and move my body every day.
Also see: #legendbeauty: A return to traditional holistic beauty practices
What prompted this collaboration between you and Augustinus Bader?
All the projects I'm involved in happening organically and authentically. I learned about Augustinus Bader through their CFO David Nass, who was my CFO during all the years I was at Bobbi. He's the guy that taught me everything I needed to know about business. He went to work with Bader and sent me the Rich Cream, which was a game changer. I honestly have tried almost every cream, and this was the greatest thing. I saw an instant difference the first time I used it, and I've been hooked ever since. So I'm thrilled to make it official and become their chief creative advisor – I'm very excited to partner with this team to continue helping them innovate the future of beauty and wellness.
How do cosmetics and skincare contribute to wellness?
As many of us have been working from home during the pandemic, one of the implications of the new normal is that our relationship with well-being has changed. We've all learned how to live with less and to accept things as they are, including the way we look. Well-being is achieved by eating well and taking care of your body and skin. Skincare and cosmetics are so important for achieving beauty from the inside out.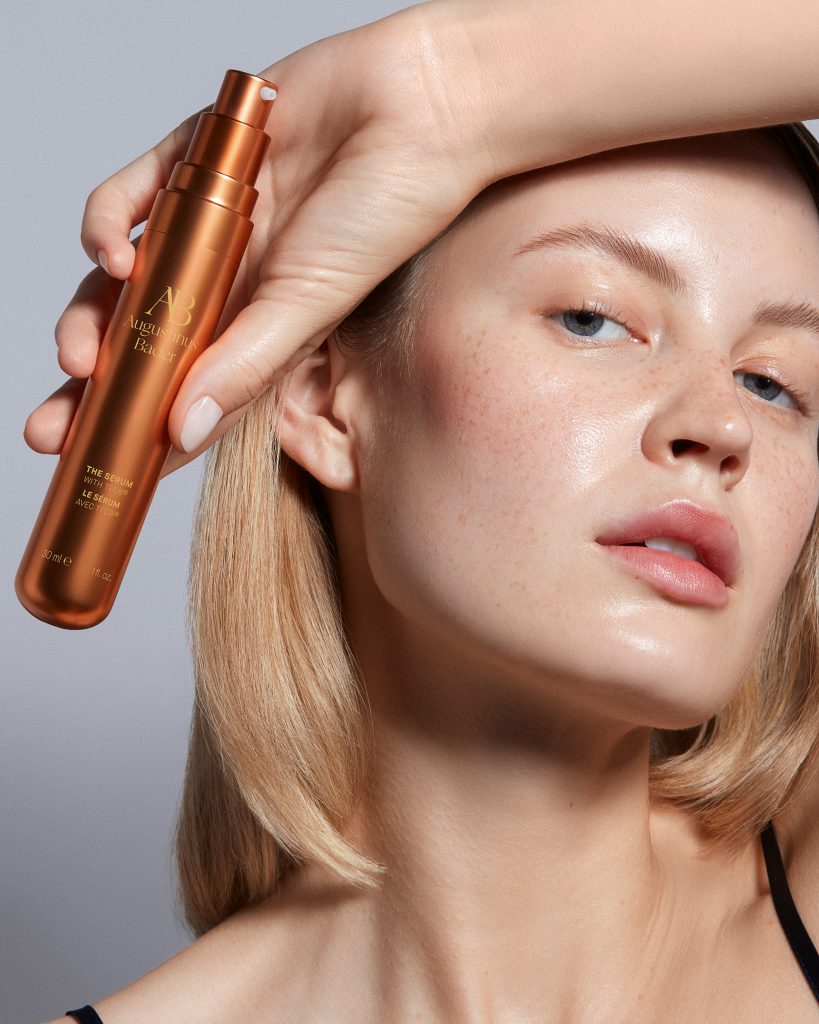 As someone who pioneered the "no make-up make-up" look, what are your thoughts on clean beauty?
We try to eat clean organic foods, why wouldn't we want to put clean ingredients on our skin? Clean, high-grade formulations are important for all ages, skin types and skin tones. That's always been true, and it's evolved from a trend to a standard.
You're considered revolutionary in the industry. Do you believe skincare has grown to become more important than cosmetics?
When you look back at the beauty industry from when I started and fast-forward to now, whole new beauty business is emerging. Women today shop differently; they have a new definition of what beauty is. Imperfect is beautiful. There have always been these ideals of beauty that the media and Hollywood held up – All-American, tall, thin. That's what magazine cover girls and movie stars looked like in the '60s and '70s.
Today, we see the rise in the inclusiveness and expansion of beauty of all types. Beauty has been democratised by evolving values that appreciate culture and diversity; social media normalised the idea that everyone is camera-worthy. Your imperfections are who you are. That transparent, naturally beautiful look feels more modern right now than a full face of make-up. That look isn't a trend – it's enduring.
Also see: #legendbeauty: Jodie Comer on the fundamental self and well-being
Where do you draw inspiration when launching new products or campaigns?
My inspiration comes from the women who write to me every day with questions through our social media channels. For any launch, what consumers want to know is what the product does and how it is going to make their lives better and easier. That's what we're thinking about when we create products and content. Going viral is not the goal. Products that go viral are usually trendy, and that's not who we are. It's about creating simple, clean products that make women look and feel better every day.
Women also want personalisation. At Jones Road, we talk to our customers every day through our social media platforms and customer experience teams. When a customer asks a question on Instagram about a product, it's me responding to them. I want women to be confident in how to use products, so I teach them how to do it on social media.
But would you say that social media like TikTok, where you're very active, is limited to a younger demographic?
TikTok is just another medium for communicating with the public, just like the press was before it, just like the store experience was before that. Where we communicate has changed, but what we communicate has largely stayed the same. I believe consumers of all ages – and there is an active 45+ community on TikTok – want to hear authentic and positive messaging around self-care and self-love right now. They want to hear that "you're okay just the way you are". I've been preaching that my whole career, but people really need to hear that now, apparently.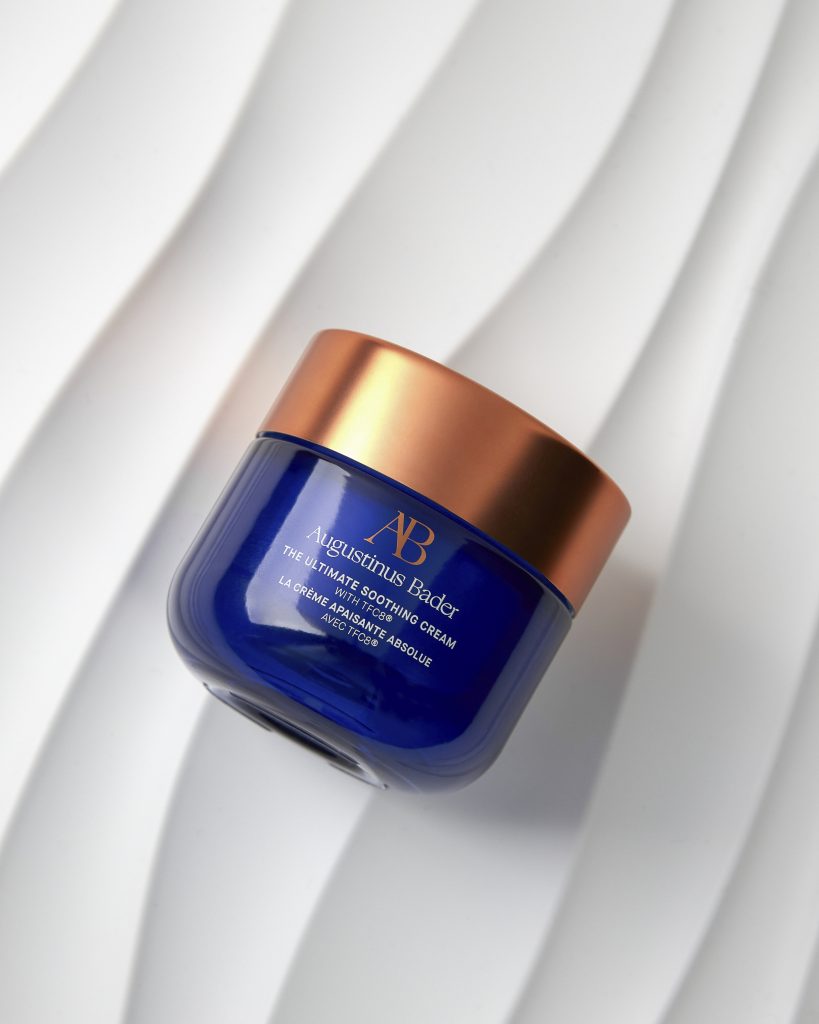 Where would you say that your brand Jones Road and Augustinus Bader overlap? What's the unwavering philosophy that you bring?
Both brands are rooted in simplicity and efficacy. People crave products that make them look and feel better without overpromising or complicated steps. I've always been a big proponent of "skin that looks like skin" and accentuating the positive – a person is the most beautiful when they feel their best, and Augustinus Bader helps deliver on that philosophy.
What is one major takeaway you want to share with customers?
With any product I recommend, I want it to make people feel more confident in the way they look. If you feel better, you look better. It's just that simple.
Also see: #legendbeauty: Three skincare solutions for eczema