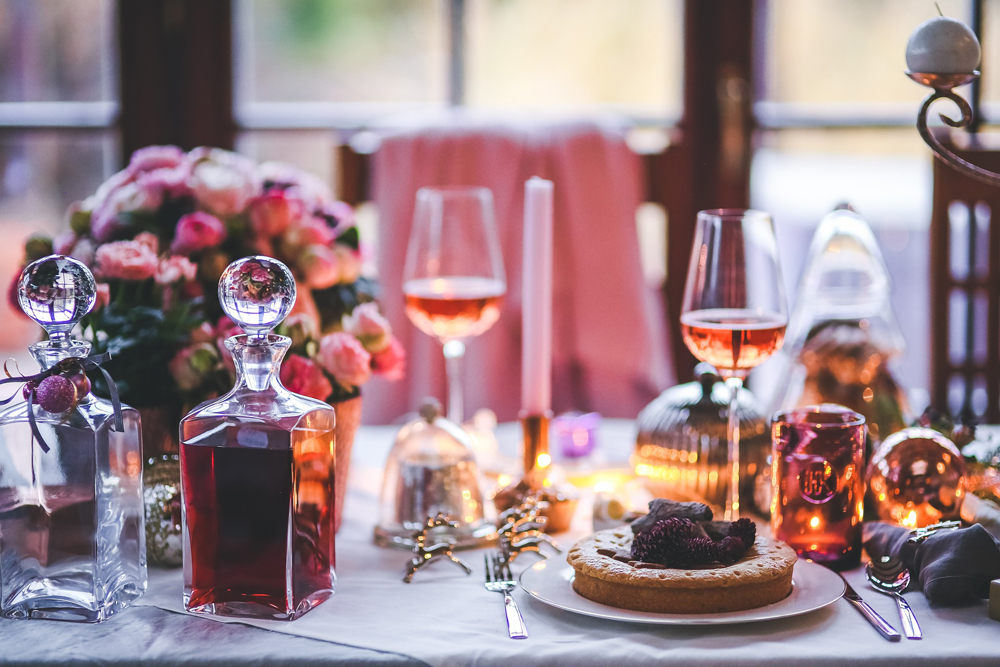 The only thing more stressful than finding the perfect Christmas gift, is finding the Christmas meal. One can forgive the occasional gag gift or ghastly garment, but a dry roast or a sub-par pudding? Criminal offenses of the highest order. Do not be the person that ruins the greatest meal of the year. Take our advice and book one of these restaurants and you won't be disappointed (or shamed by family and friends).
The Best Christmas Dinners in Hong Kong
Aberdeen Street Social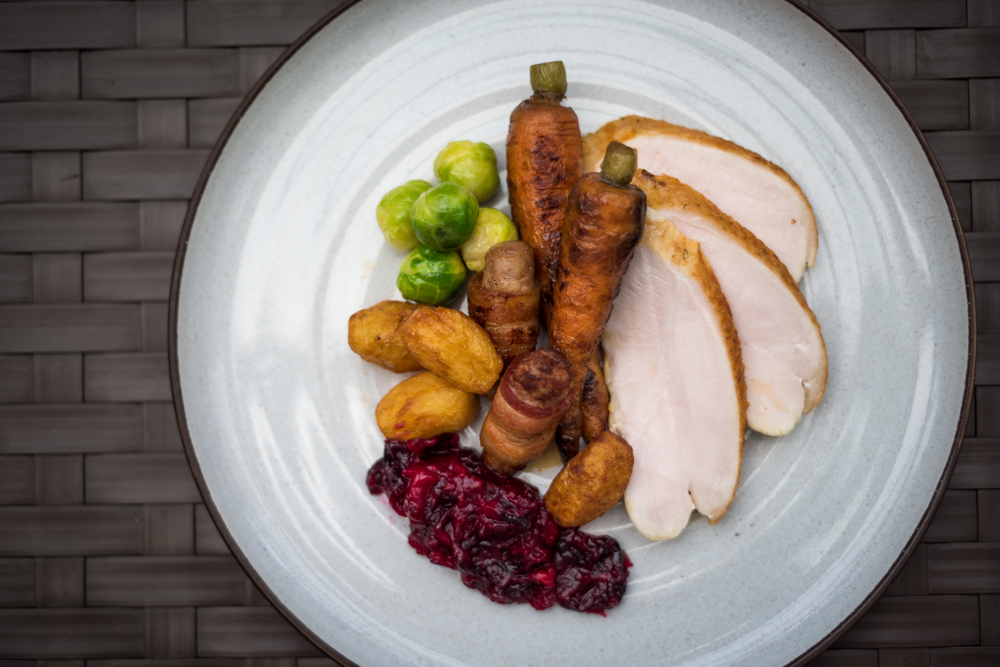 There's nothing wrong with keeping things simple and going for a traditional holiday meal. If you're looking for an old school Christmas dinner, Aberdeen Street Social has you covered with their three-course menu starring a beautiful Roast Norfolk Bronze turkey with all the trimmings and dessert, because it wouldn't be Christmas without the Christmas pudding would it? If you're jonesing for some Christmas action already, drop by and pick up a box of their addictive mince pies. You can even try your hand at Executive Chef Chris Whitmore's turkey recipe at home, just follow his instructions here.
The three-course menu is available 24-25 December at HK$750 per person. Two seatings available each night.
Aberdeen Street Social, JPC, PMQ, 35 Aberdeen Street, Central 2866 0300
www.aberdeenstreetsocial.hk
Aqua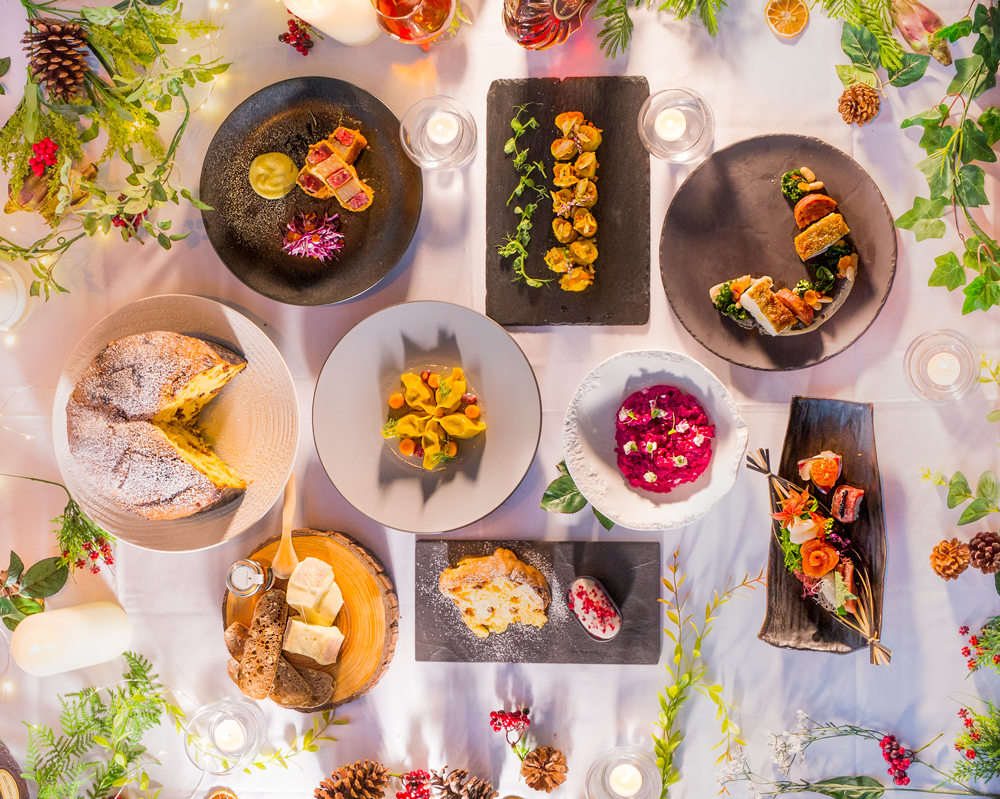 Going out for a nice dinner with your nearest and dearest is a gift in itself, but that doesn't mean you can't get an extra gift too! Aqua is injecting a bit of festive-spirit into every reservation made throughout the Christmas period with their Advent Calendar. It's a 24-day long gift-giving extravaganza, where every reservation made is a chance to win gifts from The Peninsula Hong Kong, Lane Crawford, The Langham Hotel and more. The best part is, even if you don't win you still get to feast on their five-course dinner of king crab and porcini lasagne, stone-grilled steaks and more.
The five-course Christmas dinner menu is available from 23-26 December for HK$1,598 per person, with optional wine pairings available.
Aqua, 29/F, 1 Peking Road, Tsim Sha Tsui 3427 2288
www.aqua.com.hk
Circa 1913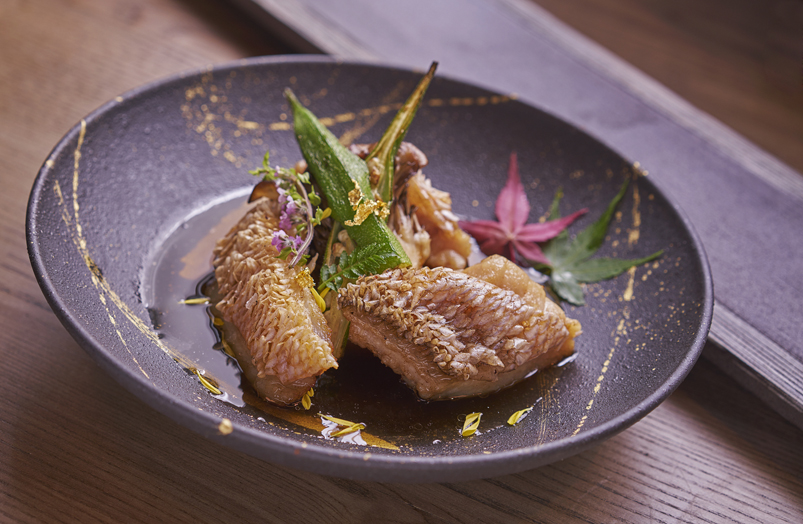 If you've had a few too many Christmas turkeys in your life, do something different and head to Circa 1913. Relatively new to the scene (find out more about Circa 1913 in our review here), this hidden French-Japanese fusion restaurant is serving up Christmas dinner and lunch - but we say opt for the former so you can try even more of their signature dishes like Botan shrimp marinated in passionfruit, fennel and mango salsa, and grilled A5 Kumamoto Waou beef sirloin. You can't beat the setting either. Housed in a Grade A historic building Circa 1913 has a romantic, old world atmosphere perfect for Christmas for two.
The festive lunch offering is HK$298 per person, available from December 12-27, while dinner is available for HK$1,388 per person, with an optional wine pairing available.
Circa 1913, 1/F South Block, Fringe Club, 2 Lower Albert Road, Central 3643 0288
www.facebook.com
Bistro du Vin
One for the Francophiles and French-expatriates, this Parisian-style bistro is serving up heaping helpings of their provincial fare. There are three different menus for groups of six or more to choose from, each more decadent than the next. Depending on the menu you choose, you could have a rich seafood bouillabaisse, pan-seared Hokkaido scallops or escargot on bone marrow. The best part is, it's even available for delivery (in Le Creuset crockery no less!), so you don't even have to leave the house. Oui, s'il vous plaît!
Multiple menus are available, ranging from HK$600 to HK$800 per person, see their website for more details.
Bistro du Vin, Shop 1D, 1 Davis Street, Kennedy Town 2824 3010
www.piccoloconcepts.com
Foxglove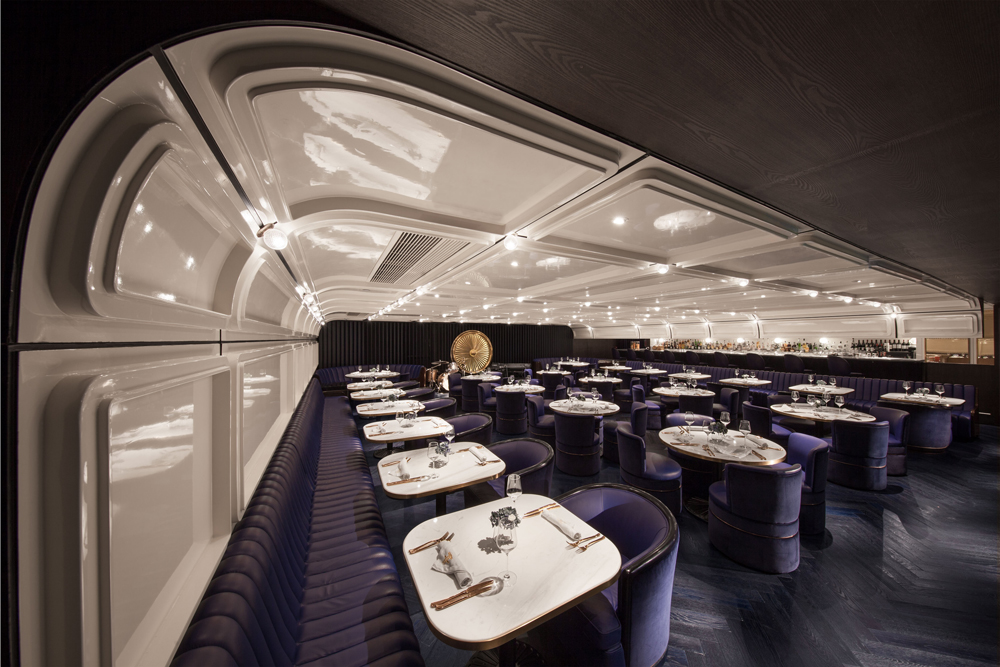 You know what's sad? Sitting at home, eating your dinner on the couch watching a lame movie. You know what's awesome? Sitting in Foxglove, eating your dinner on their lush banquettes watching Christmas movies. The difference is immense. This faux-umbrella monger is offering up a three-course "Cinematic Christmas" double-feature, showing The Holiday and Home Alone 2. If the siren song of your own couch is too much, you can always head over on Boxing Day for half-off drinks from 5-8pm, but sadly no films.
"A Cinematic Christmas" is available on 25 December only. Early bird tickets are HK$580 each, or HK$650 for standard tickets. Reservations a must.
Foxglove, 6 Duddell Street, Central 2116 8949
www.foxglovehk.com
Morton's The Steakhouse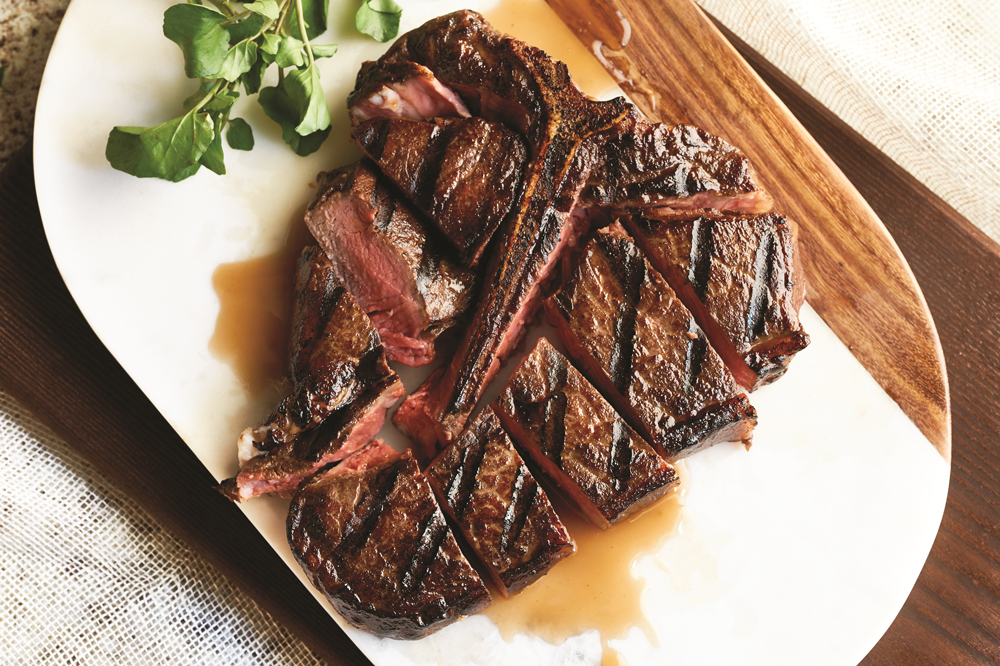 This Chicago outpost has an opulent set menu perfect for steak lovers. You can take your pick of appetizers, but really it's all about the mains. We're talking filet mignon, Ribeye or even a whopping 2lb whole baked Maine lobster. On the off chance you've got room for dessert, their Morton's Legendary Hot Chocolate Cake is made for two to share, and makes for a romantic end to your special meal. And of course, you can't beat their view over the harbour.
Morton's The Steakhouse Christmas set menu is available 24-25 December for HK1,388 per person.
Morton's The Steakhouse, The Elegance at Sheraton, 20 Nathan Road, Tsim Sha Tsui 2732 2343
www.mortons.com/hongkong
Gaucho Hong Kong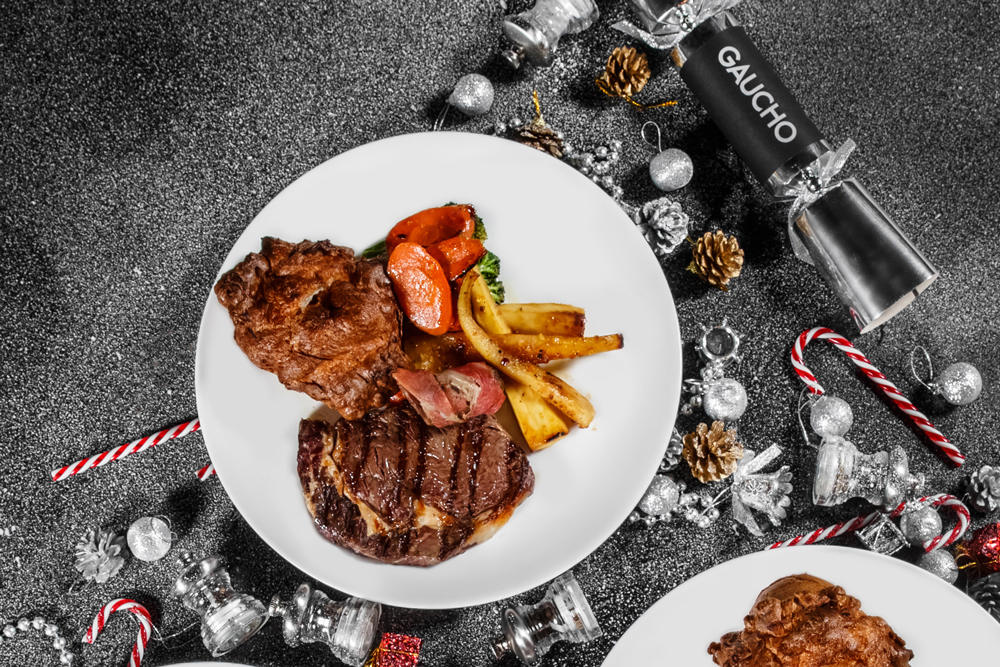 Speaking of hearty mains, this Argentinian-inspired steakhouse is also offering an amazing Christmas menu just for the holidays, starring their signature Argentinian beef. An oven-baked salmon and slow-cooked lamb shank are also available, paired with christmas classics like Yorkshire pudding, Brussels sprouts, pigs in blankets and more. While that's all obviously delicious, we've got our hearts set on the unlimited selection of desserts, like the Dulce de Leche Cheesecake, and their new rich chocolate brownie.
Enjoy Christmas dinner at Gaucho from 24 - 26 December, with menus starting at just HK$518 per person.
Gaucho Hong Kong, 5/F LHT Tower, 31 Queen's Road Central 2386 8090
www.gauchorestaurants.com
Duddell's Hong Kong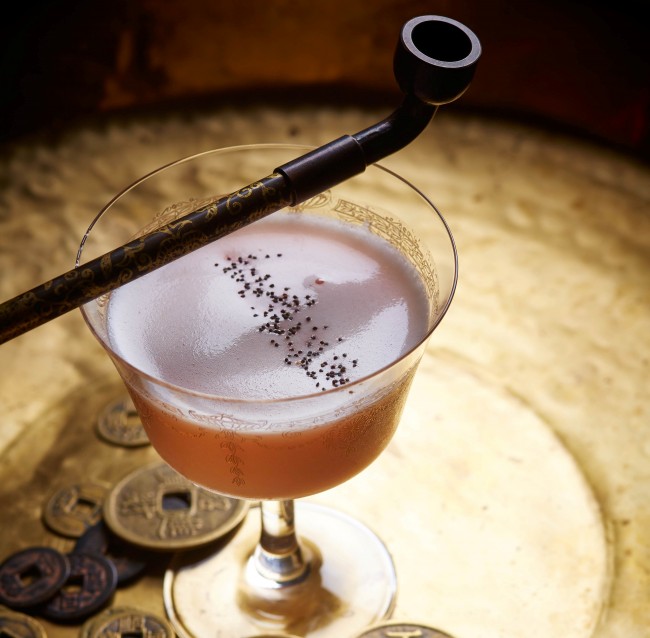 If you want to celebrate Christmas in Cantonese style, book a table at Duddell's for their Michelin-starred Christmas feast. It's a nine-course meal that covers all the must-haves, like crispy suckling pork, deep-fried squid, baked whole lobster, pan-fried Kagoshima A5 Wagyu beef, and stuffed crab just to name a few. If you prefer endless baskets of dim sum, they're also hosting a seasonal brunch, with guest appearances by Peking duck and mulled wine. We've got our fingers crossed that they'll extend their Taschen pop-up so you can buy a (super last minute) Christmas gift or two from their beautiful book selection.
The Christmas special dinner menu is available 24-25 December for HK$1,888 per person; brunch is available from 23-26 Christmas for HK$580 per person (HK$630 on Christmas day).
Duddell's, 3/F, Shanghai Tang Mansion, 1 Duddell Street, Central 2525 9191
www.duddells.com
Four Seasons Hong Kong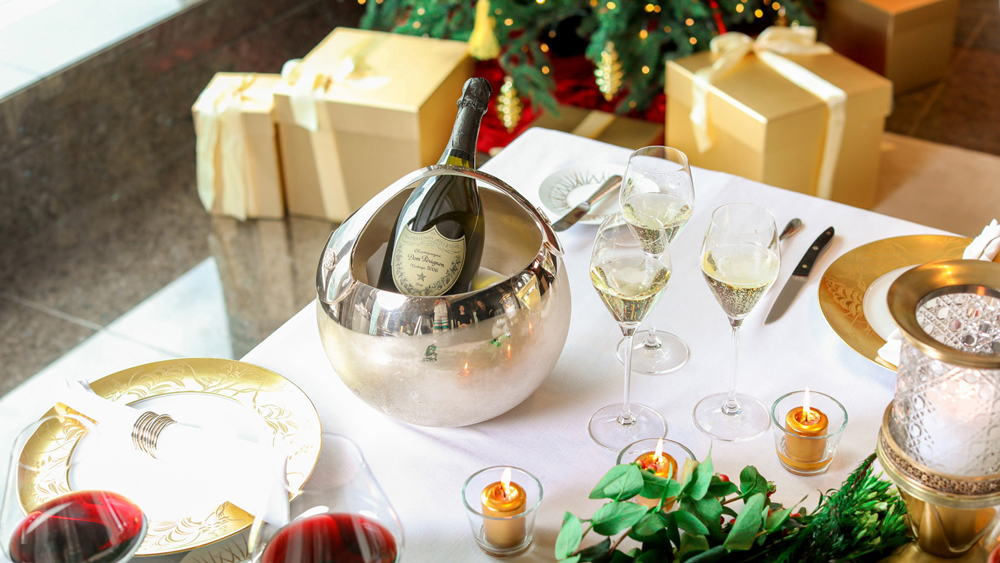 For a truly one-of-a-kind holiday, spoil your loved ones with Christmas Eve dinner at the Four Seasons' Peak Suite. Only available to one group for one night, the lucky one who gets their hands on the Christmas Eve dinner at the Peak Sweet will be spoiled with the Christmas party to end all Christmas parties for up to twenty guests. We're taking fully decked-out tree, personal pianist, private bar, Dom Pérignon, carving stations, beluga caviar and a decadent dessert display. It's so good, even Santa can't stay away - the big man will make an appearance, complete with a bag full of presents for all the good (and bad) boys and girls.
The all-inclusive Christmas Eve dinner at Peak Suite is available only on 24 December for HK$200,000.
Peak Suite, Four Seasons Hotel Hong Kong, 8 Finance Street, Central 3196 8888

www.fourseasons.com/hongkong
Jinjuu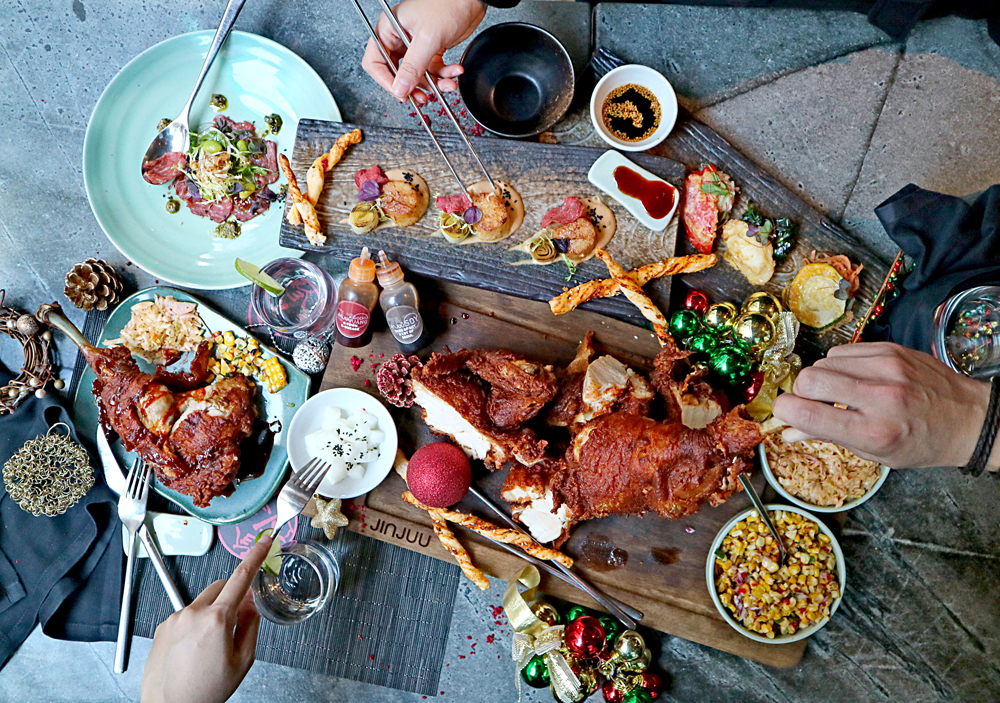 Most people don't naturally think of "Christmas" and "modern Korean" in the same sentence, but Jinjuu might just be changing that with their Festive Brunch. It's a seven-course fusion feast, with not one but two desserts. It starts off with a creamy pumpkin soup, topped with ssamjang wonton twists and a gochugaru parmesan chip, before moving on to a kimchi arancini, and slow-cooked chicken skewer in a sticky soy-glaze. For mains, its your choice between their Gochujang honey-roasted Iberico pork belly and the famed Jinjuu Korean fried turkey. They're also doing a festive brunch, if you'd rather start your celebrations a bit earlier.
The Jolly Christmas Dinner is available on 25 December for HK$688; the Festive Brunch is happening from the 23 - 31 December for HK$388 per guest.
Jinjuu, UG California Tower, 32 D'Aguilar Street, Central 3755 4868
www.jinjuu.com.hk
Christmas Lunches and Brunches
Belon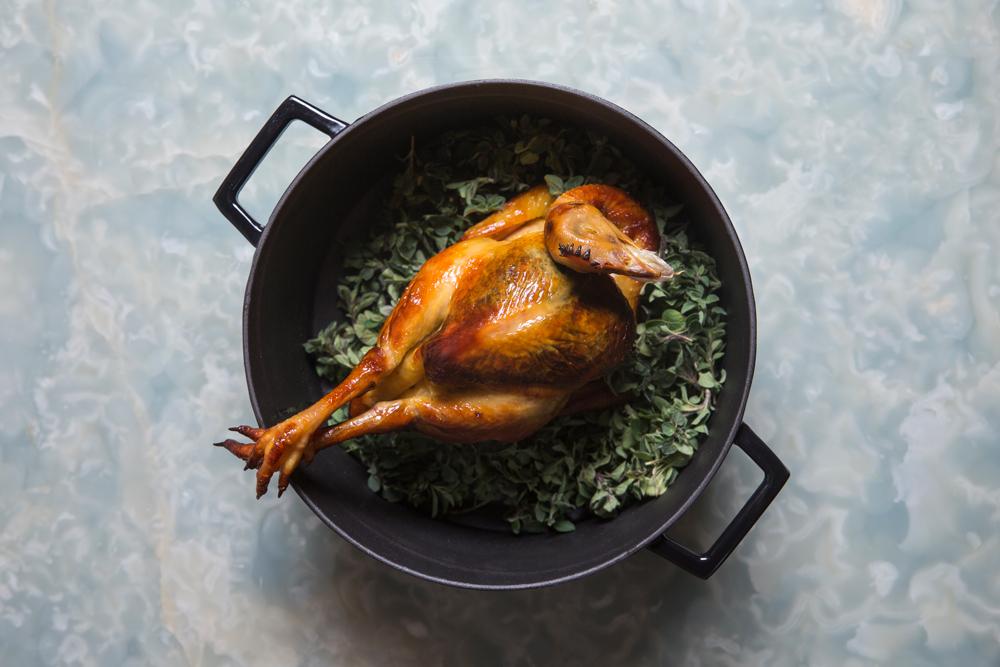 We've said it before and we'll say it again, Belon serves up some of the best food in the city. The dishes are refined, the flavours are outrageous, but it somehow manages to be a cool, almost casual spot - think fine dining without the fuss. We're obsessed with their weekly Sunday lunches, so obviously their Christmas lunch is one of our top-choices for the big day. It's a good mix of old and new school, they've got a beautiful whole roasted chicken that will satisfy any traditionalist, but the menu also includes hand-cut pork and pistachio terrine, Clevedon coast oysters with champagne mignonette and a niçoise salad with shima aji. A Christmas dinner set menu is also available, but why wait until sundown to tuck into some oysters? Wine pairings are available for both.
Both set menus are available on 25 December; the set lunch is priced at HK$458 while the set dinner is set at HK$788. The optional wine pairing is HK$488.
Belon, G/F 41 Elgin Street, Central 2152 2872

www.belonsoho.com
Mrs. Pound's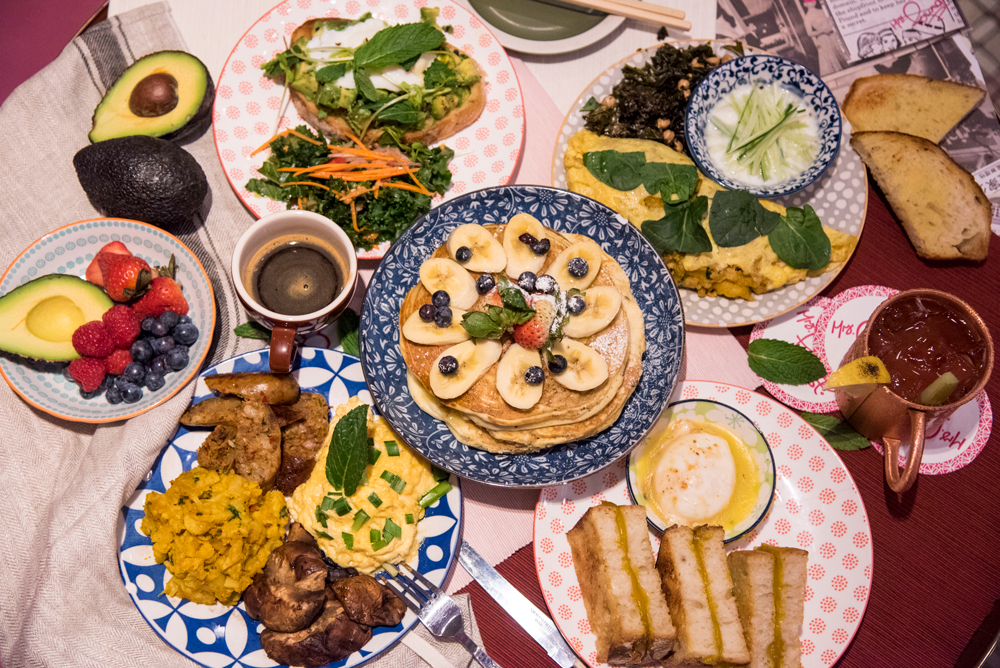 They're pushing their Christmas Eve and Christmas day brunches as a family affair, but we say leave the kids at home, grab the crew and head over to this hidden locksmith shop-cum-restaurant in Sheung Wan. Alongside their normal a la carte brunch, they're offering free-flow pancakes (with unlimited berry toppings), and smoky Kielbasa sausages. Why Polish sausages at an Asian restaurant? We don't know, but we're still keen to try. Did we mention the free-flow drinks package comes with mulled wine? How's that for a very merry holiday?
The Christmas brunch is available 24-25 December, from HK$238. A free-flow option is available, and reservations are highly encouraged.
Mrs. Pound, 6 Pound Lane, Sheung Wan 3426 3949
www.mrspound.com
Rhoda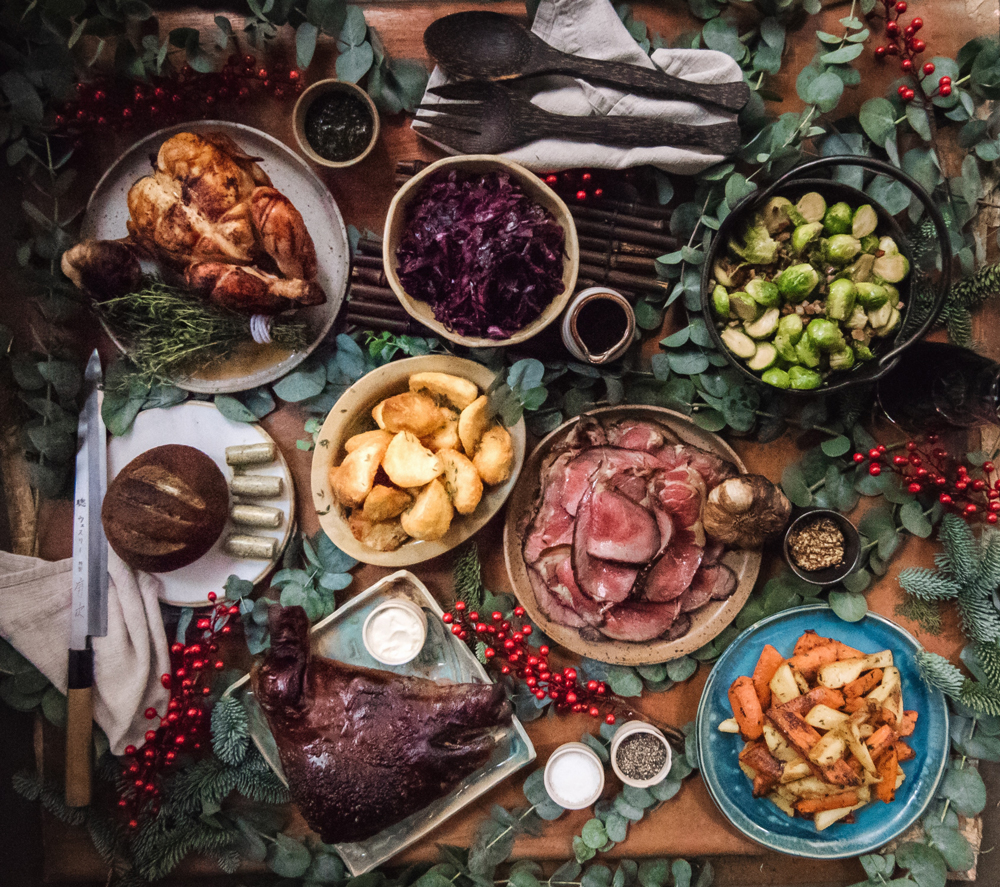 This one is for the carnivores. Grab your crew and head to Rhoda to tackle their whole hog from Wicks Manor Farm. Served up buffet style, help yourself to heaps of hog, roast potatoes, pigs in blankets, roast root vegetables and Brussels sprouts before tucking into their famed cheesecake. A dinner option is also available, but we're going for lunch so we can sleep off the rest of day.
Rhoda's whole hog christmas feast is available for lunch or dinner on 25 December only for HK$748 per person, including free-flow.
Rhoda, 345 Des Voeux Road West, Sek Tong Tsui 2177 5050
www.rhoda.hk
Thinking of making Christmas dinner yourself? Here are three easy ways to cook a turkey in a Hong Kong-sized kitchen.