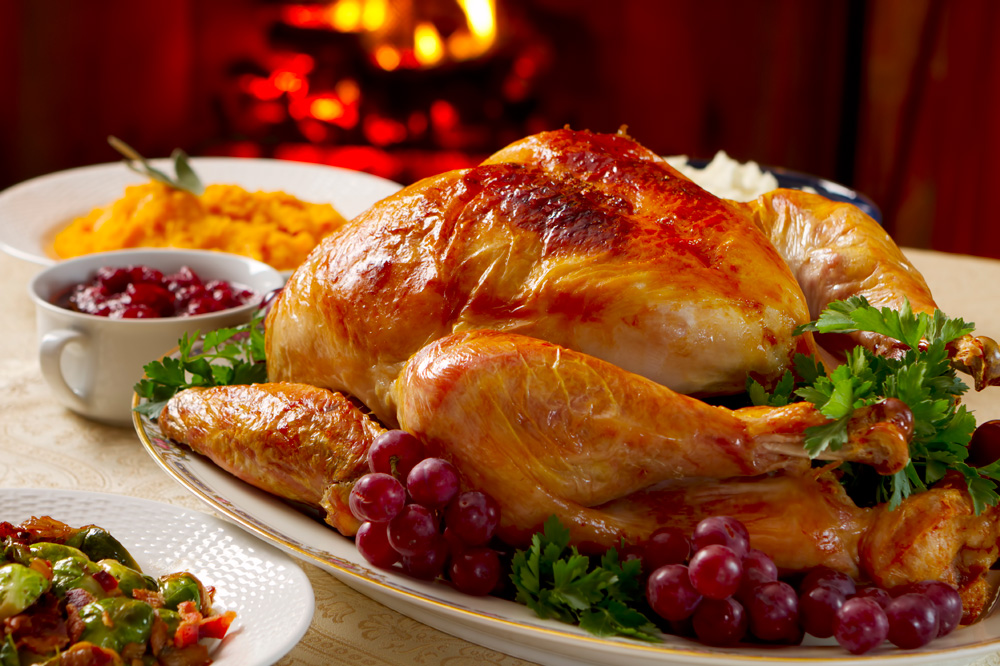 It's not uncommon to face kitchen conundrums in Hong Kong. Combine a comically small workspace with a toaster oven and you've got a perfect recipe for cooking fatigue, especially when it comes to the holidays. Thankfully, most Hong Kong flats are too small to entertain in, but on the off chance you're planning on having people over, you're going to need to master your kitchen (tiny though it may be).
With holidays like Thanksgiving and Christmas rapidly approaching, we thought we'd answer the question on everybody's mind: just how do you actually cook a turkey in Hong Kong? To find out, we spoke to three of the city's chefs and got their tried-and-tested turkey recipes - all made with a Hong Kong kitchen in mind - in the process.
Take a look below, and be sure to tag us @hashtag_legend on Instagram if you make one of these recipes! If cooking isn't your forte, you can always get a beautiful turkey hamper delivered to your door.
Executive Chef Chris Whitmore, Aberdeen Street Social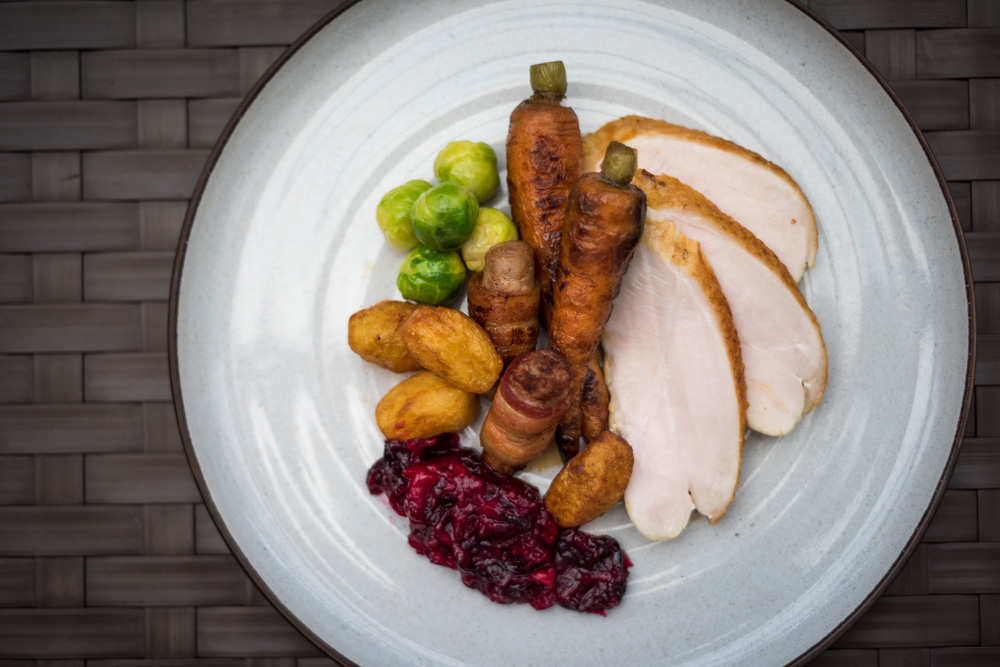 "Cooking a turkey in Hong Kong is tricky, partly because you might not have a great deal of space – and if you do, you might be overwhelmed by the task at hand. Don't be. An easy way around this (aside from going out for dinner) is to cook in two batches and to employ the technique of dry brining. Brine the legs and wings a few days prior, then the turkey crown the day of your feast. Doing so means all areas of the bird receive attention, and guarantees succulence and praise."
Try Whitmore's turkey for yourself this Christmas at Aberdeen Street Social, check back for more information coming soon.
Aberdeen Street Social, G/F, JPC, PMQ, 35 Aberdeen Street, Central 2866 0300
www.aberdeenstreetsocial.hk
Head Chef Sai To Chau, Hutong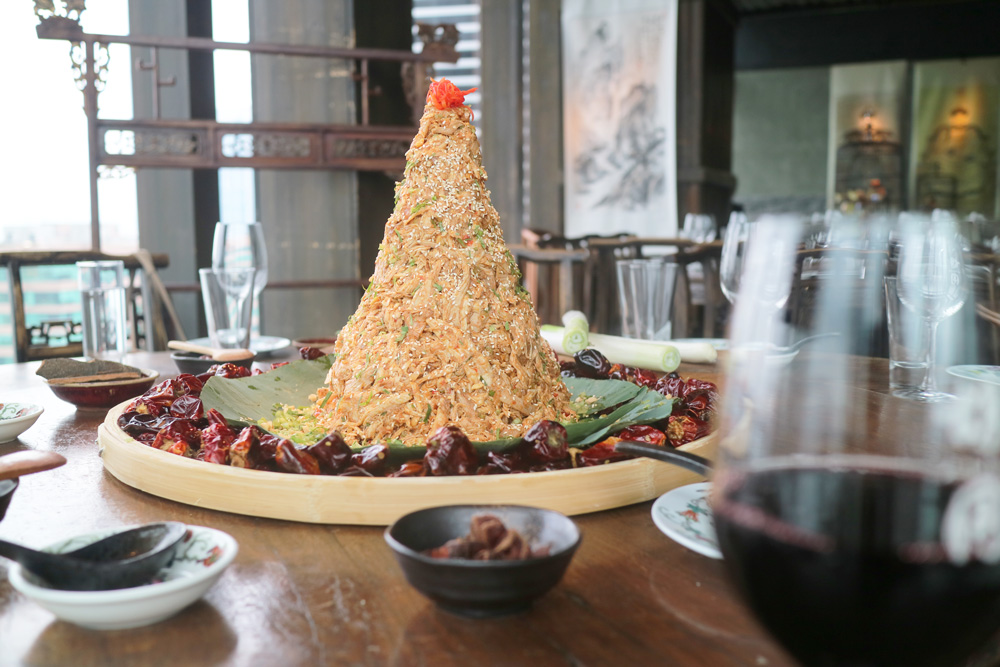 "Hong Kong people love Northern Chinese cuisine, because it's packed with different types of spices, seasonings, rich sauces and bold flavours from its rich history and interesting geography. For my Hong Kong turkey dinner, I would prepare the first dish shown to me by my sifu (teacher), chicken marinated in Sichuan chilli. But of course, I've tweaked the recipe by using turkey instead. You can prepare the dish by first slow-cooking the turkey for about three hours in boiling water with spring onions, four slices of ginger and cooking wine. Then transfer the turkey to an ice bath, to stop the cooking process, and let it cool. Grind Sichuan peppercorns until a rough power is formed, add sugar, chilli oil, garlic, spring onions, soy sauce, sesame oil and vinegar to taste, and stir it into a dressing. Set this aside, the longer the dressing rests, the more bright red it will become. The turkey will be nice and tender once it has rested, so you can hand-shred the meat and then mix it with the Sichuan chilli sauce. Garnish with toasted peanuts and white sesames before serving."
This recipe was prepared exclusively for #legend, but you can always try the Chicken marinated in Sichuan chilli at the restaurant any time.
Hutong, 28/F, 1 Peking Road, Tsim Sha Tsui 3428 8342
www.hutong.com.hk
Executive Chef Chris Grare, Lily & Bloom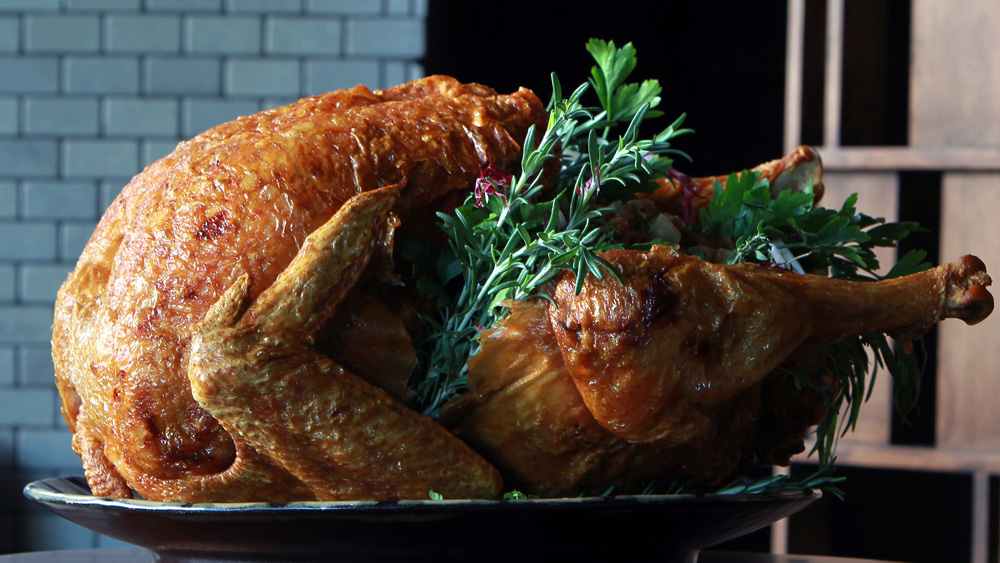 "Our turkey is an organic, US-heritage-breed turkey from BN Ranch. I always wanted to make a deep-fried turkey at home for Thanksgiving, but my dad would never let me. I guess he didn't want me to burn the house down! So I do it at Lily & Bloom instead, and we're one of the only restaurants serving it this way. First, cure the turkey with a kosher salt-mix for two-hours— it draws a little bit of the moisture out of the skin. Then wash it off, rub it with a Tabasco and dried-thyme mixture, and let sit for another 24 hours, before deep frying. It will be super crispy on the outside, and juicy on the inside. Head out to the beach in Sai Kung and make it a funky outing, but definitely DO NOT do this at home."
You can also get Grare's turkey this Thanksgiving at the restaurant or as a take-away hamper.
Lily & Bloom, 5/6F, LKF Tower, 33 Wyndham Street 2810 6166
www.lily-bloom.com
If the thought of cooking is still stressing you out, you can always make a reservation or order a turkey to be delivered.
All interviews have been edited for length and clarity.