Valentine's Day Gift Guide: 10 sparkly fine jewellery picks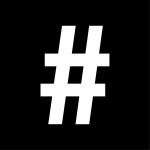 By: Charlene Co
February 5, 2021
If there was any time to splurge on your love, it'd be on Valentine's Day. Take your pick from our shiny Valentine's Day gift guide featuring some of the finest jewellery items you can get in town:
Jack de Boucheron triple wrap
A rich, storied legacy notwithstanding, Boucheron has brought us some of the most modern and innovative designs lately, which we see in its high jewellery collections as well as in its fine jewellery lines. Case in point, the Jack de Boucheron, which is inspired by yes, an audio jack. The piece is designed to extend, retract and transform into something new every time you wear it, and is adorned with a classic jewellery clasp and a coiled pattern. It's the perfect gift for someone who loves versatile accessories, as it can be worn with virtually anything.
Price: HK$113,000
Cartier Juste un Clou bracelet

If Cartier's Love bracelet is an all-too-obvious choice for Valentine's Day and you'd rather go a different route this year, opt for the super chic unisex Juste un Clou bracelet in yellow or pink gold set with diamonds.
Price: HK$88,000
See also: 6 multimillion-dollar timepieces and jewellery
Chaumet Jeux de Liens pendant
Stacked or worn on its own, this Chaumet Jeux de Liens pendant is a surefire way to make your other half feel extra special. These contemporary and delicate pieces are both elegant and fun, not to mention precious, as it's made in rose gold and diamonds, and colourful iterations featuring malachite, carnelian and mother of pearl.
Price: With diamonds HK$ 31,000; diamonds and mother-of-pearl HK $27,800; full-paved diamonds HK$ 114,000
Chopard Happy Hearts Natalia Vodianova bracelet
Make the special lady in your life giddy with delight by gifting her with Chopard's beacon of love, Happy Hearts. This new Natalia Vodianova version comes in a soft pink mother of pearl that is not only feminine but meaningful. For this piece, Caroline Scheufele, co-president and artistic director of Chopard, partnered with Vodianova, the founder of the Naked Heart Foundation, which works tirelessly to improve the lives of underprivileged children.
Price: White gold HK$23,800; rose gold HK$23,800
My First De Beers Aura earrings
Introduced just in time for Valentine's Day, De Beers' heart-shaped stud earrings set in white gold are a great buy. Each centre diamond is framed by a halo of micropavé diamonds – De Beers' Aura setting – an iconic design that brings to the fore the innate beauty of diamonds and the multidimensionality of heart shapes.
Price: HK$39,000
Dior Joaillerie Oui bracelet
Designed by Victoire de Castellane, Dior's Oui pieces would make a perfect present on Valentine's Day – nothing presumptuous, just utterly sweet. This line that comprises a suite of rings, earrings, bracelets and necklaces that spell out romantic French phrases are made in white, pink or yellow gold and this particular Oui (yes in French) bracelet keeps things casual, using a cord to tie the yellow gold sign to the wrist.
Price: HK$7,300
Fred Pretty Woman pendant
Fred's new Pretty Woman collection of rings, pendants, bangles and earrings are made for love-filled occasions. Created as a talisman of sorts, its delicate design of a "heart within a heart" outlines the contours of a second openwork heart made in either pink or white gold, with an option for a semi-paved or snow-coloured setting with 441 diamonds. This simple pendant in rose gold set with diamonds makes us swoon.
Price: HK$23,000
Louis Vuitton Vivienne pendant
Louis Vuitton's iconic mascot, Vivienne, has made appearances in many of the maison's decorative objects, and has now found its way into its fine jewellery line. Available in two sizes and various styles, Vivienne's small pendants come in three gold variations, plus gold and diamond with red or black lacquer. A medium version, on the other hand, comes in three gold variations or half-paved, and can also be worn as a brooch. Because the design is already quite the attention-grabber, we're opting for the black lacquer version so it's just a little bit more stealth on the neck.
Price: HK$97,500
Tiffany & Co T1 earrings
The brainchild of Tiffany & Co.'s chief artistic officer Reed Krakoff, the Tiffany T1 is bold as it is effortless. Whilst paying tribute to the New York house's iconic 'T' motif, Krakoff modernises it with hand-set diamonds in the bevelled edges, through which says that precious stones aren't just for special occasions but for everyday wear, and to be worn as a celebration of oneself. With that in mind, we're tempted to get this pair of earrings as a present for ourselves! #girlpower
Price: HK$60,000
Van Cleef & Arpels Rose de Noël pendant
Van Cleef & Arpels' dainty Rose de Noël collection is inspired by flowers that bloom in the winter, comprised of pendants, rings and earrings made in yellow or white gold, set with diamonds, mother-of-pearl and hard stones, among which lapis lazuli, carnelian and onyx. We are drawn, however, to the mother of pearl earrings, which is a bit more subtle and versatile than its other iterations. We can totally envision wearing this with jeans, or a romantic boho dress.
Price: HK$111,000