10 Valentine's Day gift ideas for your man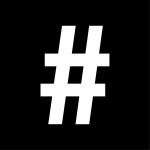 By: Gerwin Co
February 2, 2021
Shopping for the man in your life doesn't have to be a mystery. If you're ready to step up your game this Valentine's Day and go all out, we've compiled a list of 10 amazing gifts that are guaranteed to surprise your man and let him know how much you truly cherish him:
Zenith Pilot Type 20 Chronograph Silver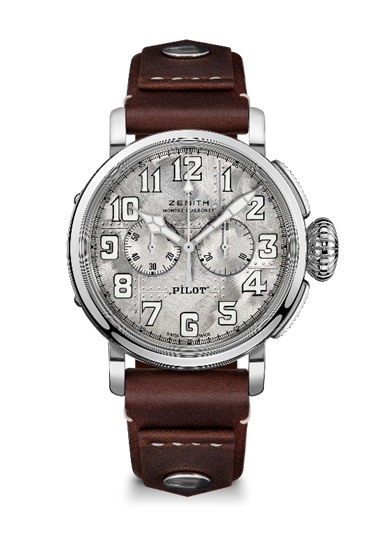 Make sure he keeps track of time the minute you hand him this limited edition Pilot Type 20 Chronograph Silver from Zenith. As with the other models in its Pilot line, this 45mm timepiece features the iconic round case with wire lugs and brown calfskin leather, evoking the romance of aviation.
What makes this unique is the use of sterling silver in the case and dial – a first for Zenith. In addition, the silver dial has riveted details just like the fuselage of an aircraft and features a satin-brushed surface to further highlight the precious metal. Only 250 pieces of this soon-to-be-legendary watch will ever be made.
Price: HK$86,695
Johnnie Walker Blue Label Year of the Ox Edition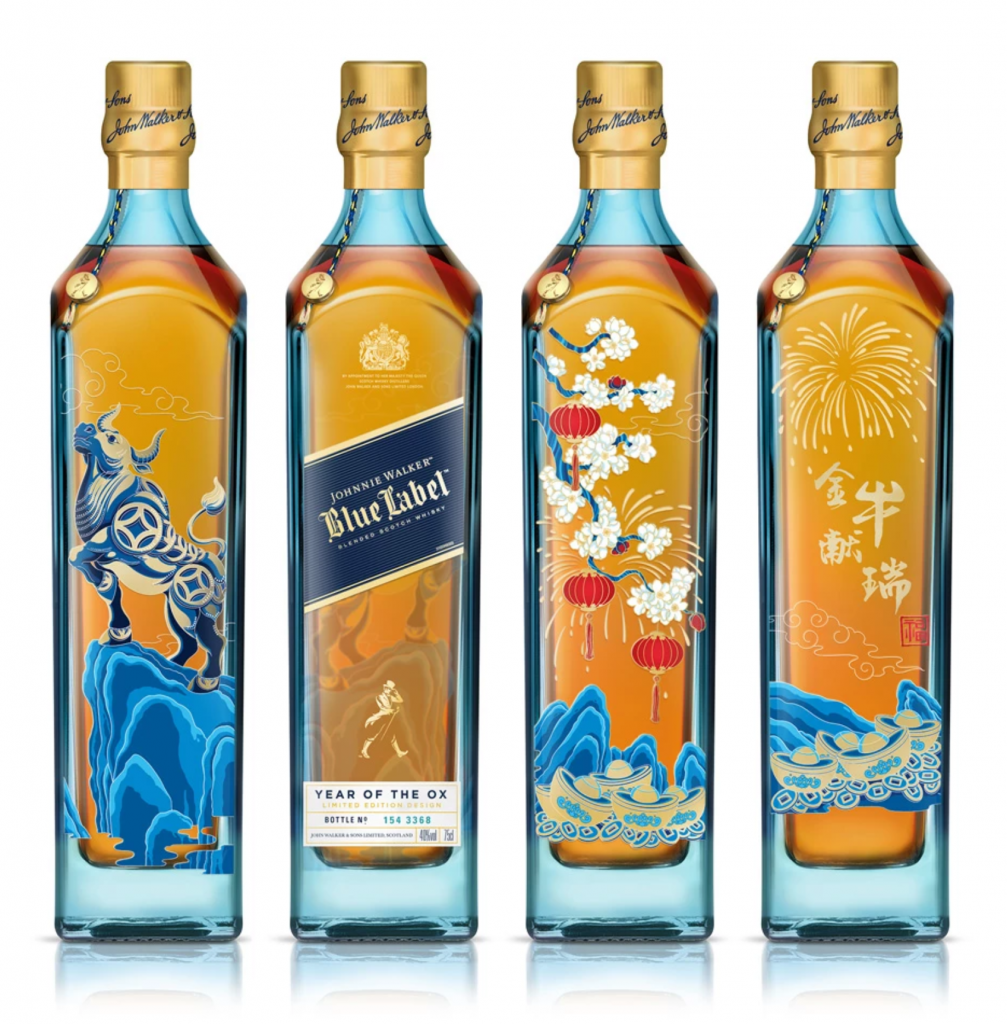 In addition to giving the gift of love this Valentine's, double down with the gift of good fortune as Lunar New Year this year falls on February 12. Celebrate these momentous, red-letter dates with the Johnnie Walker Blue Label Chinese New Year Limited Edition.
This year's design was crafted by award-winning artist Shirley Gong, featuring a stunning visage of the ox perched on a mountain adorned with intricate lanterns and cherry blossoms, symbolising prosperity and growth for the coming year. Inside, the blended scotch remains what you'd expect from the brand's premium blend – mellow with a lingering smokiness spiked by layers of vanilla, honey, caramel and a hint of spice.
Price: HK$1,800
Tumi Barracks 2-in-1 Backpack Tote
This needs to be his go-to bag if and when everyone's ready to be back in the office or traveling. The Barracks backpack melds rugged refinement with unparalleled functionality, making it the ideal bag no matter what lifestyle he leads. Inspired by military gear, the Barracks is made with ballistic nylon and recycled materials. The front pouch zips off and converts into a cross-body bag, while internally it can fit up to a 15-inch laptop, along with numerous pouches for your tablet, cards and various knick-knacks.
Price: HK$5,590
Canada Goose HyBridge Fleece Hoody
Protect your man against the elements with Canada Goose's HyBridge fleece hoody. This stylish, hip-length hoody features the natural warmth of wool combined with strategically placed down-filled panels to keep him cozy and comfy. Reflective stripes at the back of the collar and stitching on the cuffs and hem gives him added visibility during low light conditions. This fleece jacket is machine washable so just throw it into the washing machine and lay it flat to dry. It's available in black, gray and navy blue.
Price: HK$6,875
Bose QuietComfort Earbuds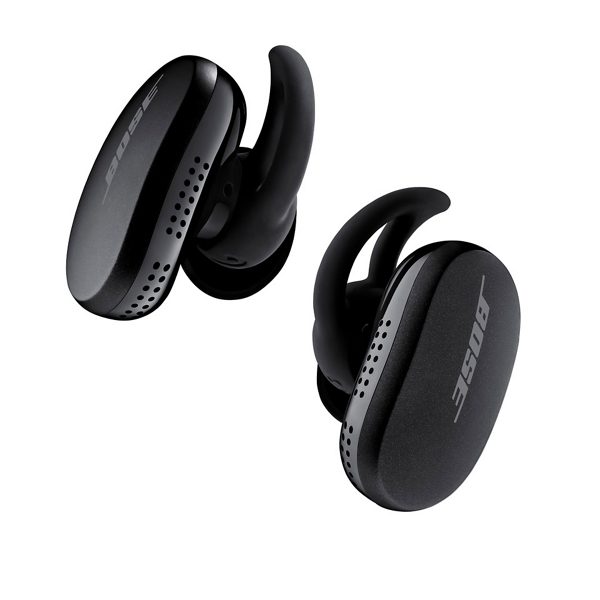 Give him the gift of undisturbed, musical mobility with the QuietComfort Earbuds. Bose has managed to transfer the industry-leading noise-canceling performance of their over-ear headphones into a compact form factor, without sacrificing crisp audio and rich bass.
In addition to its active noise canceling system, these earbuds also feature a soft nozzle that conforms to the contour of your ear, creating an airtight seal that further keeps out noise. It's available in black or white and comes with a charging case that delivers up to 6 hours of playtime for every full charge.
Price: HK$2,299
Montblanc Le Petit Prince money clip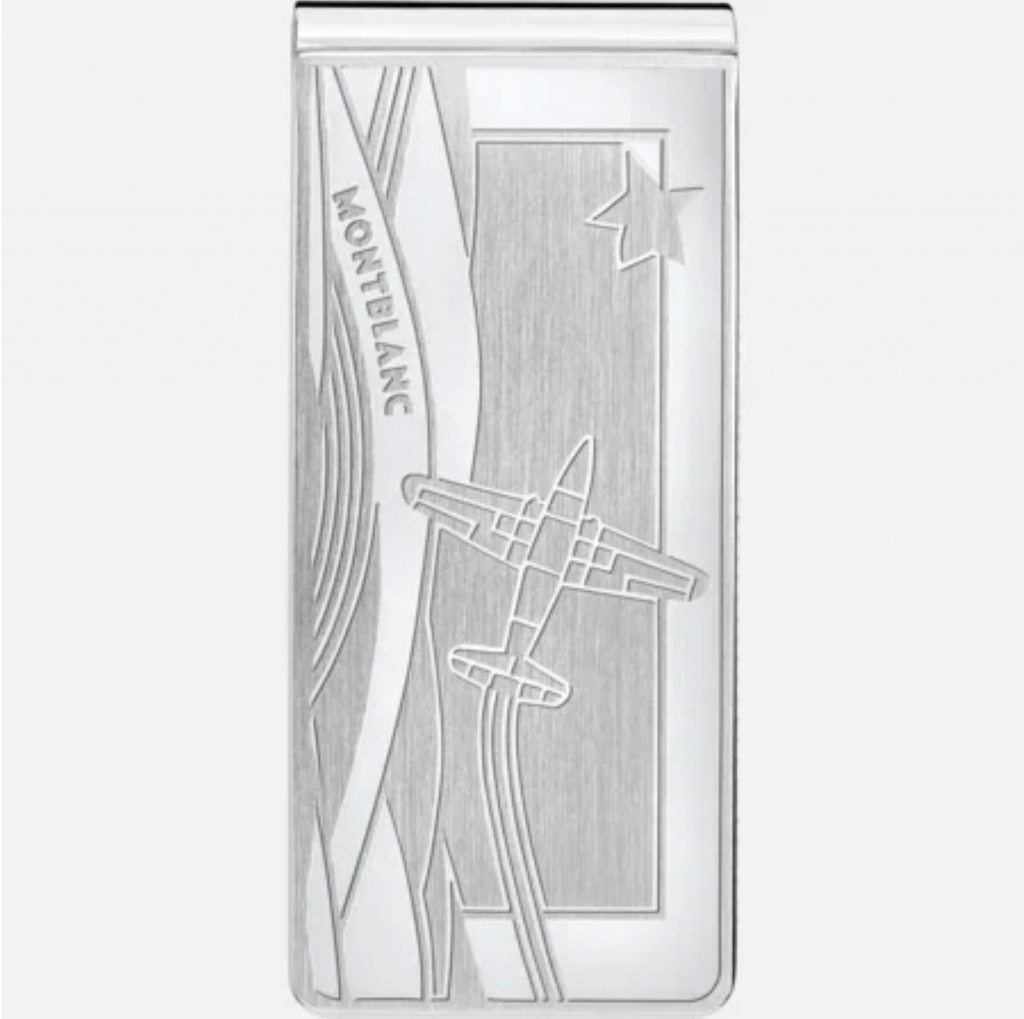 Add a touch of minimalist elegance and refinement to your man with this exquisite money clip from Montblanc's line of accessories inspired by Le Petit Prince. It's made of stainless steel and features an engraving of an airplane representing the pilot – a symbol of mentoring and the bond between father and son.
Price: HK$2,260
Wacaco Nanopresso portable espresso machine
For the caffeine addict who needs an on-the-go perk me up, this Nanopresso delivers a convenient espresso shot wherever he may be. All it needs is hot water, the preferred choice of finely ground coffee and start pumping to transform those beans into the perfect shot of espresso. With a separate adapter, he can even use it to brew his favorite Nespresso capsule.
Despite its small profile, the Nanopresso feels solid and is capable of delivering up to 261psi of pressure during coffee extraction – more than what most home espresso machines are capable of. In addition to standard black, the Nanopresso is available in a multitude of colors including lava red, moss green and artic blue.
Price: HK$511
Authentic Model Fire Extinguisher Cocktail Shaker
This unique cocktail shaker by Authentic Models will definitely be a welcome addition to his growing bartending set. Though you may not want him to quit his day job and go all in to becoming a mixologist, this might actually inspire him to perfect that Negroni you've been dying for. This shaker puts a twist to the usual cobbler shaker by drawing inspiration to a 1920s style fire extinguisher. It's handmade in brass with a nickel-plated, silver polished exterior and a silver-plated interior.
Price: HK$1,650
Allbirds Tree Runners
Allbird's Tree Runners are daily-wear kicks – perfect for when he's feeling casual or sporty. It features a mesh exterior that makes it breathable thus minimizing odor, while the insole molds to the shape of his feet to offer a snug fit. Best of all, the Tree Runner is an eco-friendly, carbon-neutral shoe thanks to Allbird's sustainable practices like using natural materials. It uses eucalyptus tree fiber for its exterior knitting, Brazilian sugarcane for its contouring insole and castor bean oil for its foam material. Even the laces are made from recycled polyester, further boosting your man's green cred. The Tree Runners are readily available in blue, charcoal or white with an array of limited edition colorways.
Price: HK$736
District Eight Foosball Table
Bring out his inner child and tap into his competitiveness with this elegant, made-to-order foosball table from District Eight. This table is made with a cast-iron frame, your choice of smoked or ebonized oak frame, and gray concrete top to create a table that's sleek and sophisticated. And if you look closely, the players sport the nón lá (conical hat) as a tribute to the District Eight's Vietnamese heritage. If not for anything, this will definitely be the statement piece in his man cave.
Price: HK$59,440
See also: Sappy Love Stories: Ellie aka. @furellie gets engaged!