Sotheby's Buy Now: Celebrate the Year of the Rabbit with sensational ruby jewels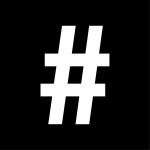 By: Gloria Fung
January 20, 2023
Chinese New Year is a time for family and celebration; it's also a wonderful time to reflect on the past year and set new goals for the months ahead. Most of us also take this time to pamper and thank loved ones, but it can also be the perfect opportunity to treat ourselves for the hard work and success we achieved. A great way to celebrate a milestone and achievement is with timeless jewellery pieces from Sotheby's Buy Now that can be appreciated and worn now and then passed on to future generations
Discover Sotheby's Buy Now destination in Asia, offering year-round access to fine art & luxury goods sourced within Asia, available at fixed prices for immediate purchase through its online store. It offers a modern experience to a new generation of collectors for acquiring and selling the world's most desirable collectibles.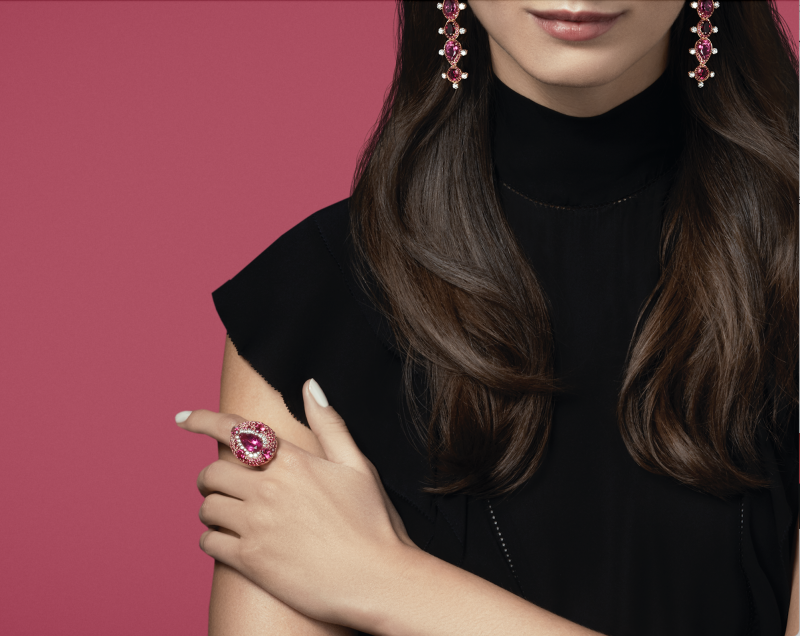 Sotheby's Buy Now selection of ruby and rubellite designs will bring that opulent hint of red to any new year ensemble. Their classic appeal also means that they will be treasured pieces you'll keep reaching for beyond the Year of the Rabbit.
Signalling good fortune and auspiciousness, the colour red is worn during celebrations and is a classic among the 'big three', ruby, emerald and sapphire, in the jewellery world.
There's nothing more elegant than a pair of simple earrings that bring sparkle and frame the face. This white gold design features two pear-shaped rubies weighing a total of 2.60 carats flanked by 2.50 carats of solitaire and step-cut diamonds. Signed Salavetti, these earrings can carry an outfit from day to night.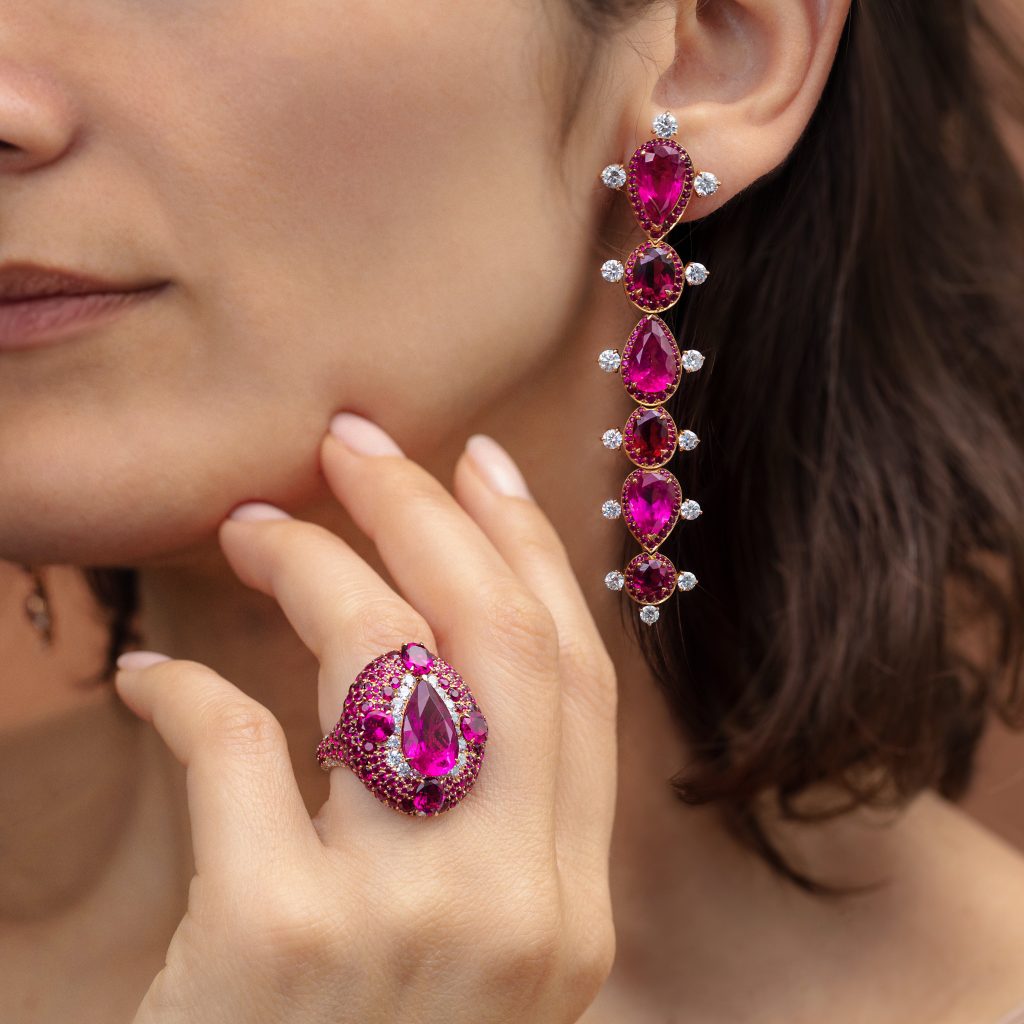 For a dramatic pop of red, the Vanleles Out of Africa Ring stars a pear-shaped gem at the centre surrounded by diamonds, rubies and rubellites set on rose gold. In total, the ring sparkles with the brilliance of more than 15.5 carats of diamonds and gems.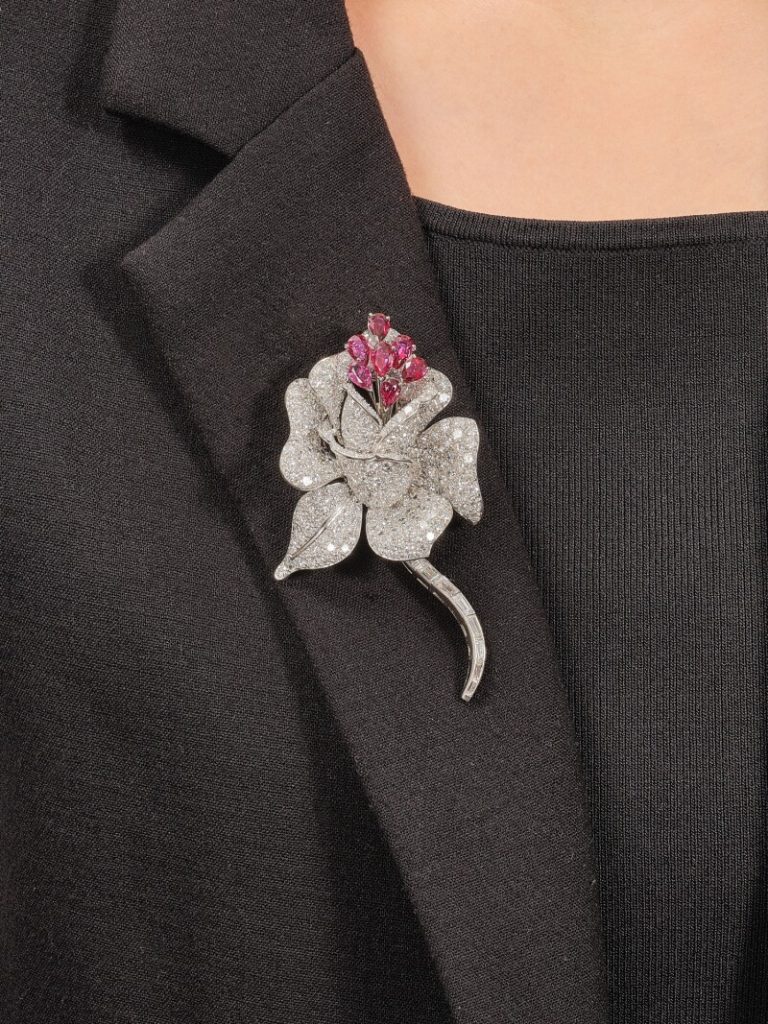 A bold brooch can transform an ordinary outfit into a stunning style statement. Such is the case with this beautiful Platinum, Diamond and Ruby Flower Brooch. The elegant bud is paved in brilliant and baguette cut diamonds accented with 2.50 carats of rubies at the centre. This timeless design is perfect for springtime as flowers bloom and nature thrives during this season of rebirth.
Nothing says classic quite like a ruby with a diamond halo setting. KS Sze & Sons' take on the design draws the eye right to the beautiful crimson gem. A bezel of white diamonds surrounds the 2.05-carat Burmese Pigeon's Blood ruby; the ring band is further accented with white diamonds.
For those who don't shy from the spotlight, this 12.95-carat pink tourmaline ring will undoubtedly turn heads. The rich hue of the tourmaline creates a striking contrast with the bright white diamonds surrounding the stone. The piece pairs flawlessly with evening attire, perfect for the festive season.
Also see: Sotheby's: En Route to year-round fine art and luxury collectibles sourced globally