Recreation of Princess Diana's sapphire engagement ring for film Spencer revealed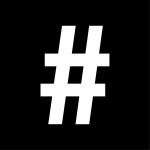 By: Gloria Fung
October 27, 2021
Jeweller Mouawad has been tasked to recreate iconic jewellery pieces from Princess Diana's collection for the film Spencer, starring Kristen Stewart, including her sapphire engagement ring
Ahead of the release of the film Spencer, a biopic that documents the events leading up to the very public divorce of Princess Diana and Prince Charles, jeweller Mouawad reveals he has been tasked to recreate jewellery pieces for the film.
The film stars Kirsten Stewart as the late princess and Jack Farthing as Charles. Much attention has been focused on the film's set design and wardrobe but it isn't until now that we have details of the jewellery that will be featured.
Among the most iconic pieces to be featured on screen is Diana's engagement ring. The ring was purchased off-the-rack at royal jeweller Garrard, with a 12-carat sapphire at the centre flanked by white diamonds on a simple diamond band. The very same ring was passed down to Prince William who presented it to Kate Middleton, now Duchess of Cambridge.
Mouawad's recreation of the ring is not an exact replica. While the ring also features a sapphire, this one wighting 7.25 carats, and is surrounded by 1.82 carats of white diamonds, it appears the ring itself takes on a tri-band design. The Swiss jeweller was founded in 1890 by David Mouawad and is now helmed by the fourth generation of the family.
And if Mouawad's Instagram is any indication, it seems we can look forward to more of the jeweller's recreation on screen.
Also see: Tiffany & Co.: Beyoncé and Jay-Z shine in About Love campaign