Drake flaunts new Patek Philippe watch in 'What's Next' video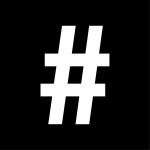 By: Elizabeth Choi
March 18, 2021
No one knows how to indulge like hip hop artists and Toronto's son, Drake, is certainly not an exception. From cars to mansions to boats to jets, the '6 God' is well known for his prolific taste in the finer things in life and that includes being an avid watch enthusiast.
There's no better opportunity to flaunt what you've got than in a music video. True to form, Drake flashes a very eye-catching Patek Philippe Nautilus in the just-released video for the single, 'What's Next' off his EP Scary Hours 2.
Traversing through the Toronto subway, the subtle star of the video slips out from under Drake's fur-covered sleeve around the 1:30 mark, getting a shoutout in the first line of the opening verse:
"Yeah, I got one, Virgil got one and that there is the only two…"
The piece is, indeed, exceedingly rare: the model is the Swiss watchmaker's highly desirable Nautilus model 5726, originally designed by Gérald Genta in 1976. First sold in stainless steel, the statement timepiece basically singlehandedly revitalised the storied watch brand at a time when slimmer quartz watches began to overtake the mechanical watch market. Beloved for its elegant and sporty profile, the Nautilus continues to captivate forty-five years later.
Of course, Drake's version is, well, Drake's version. The artist enlisted the talents of Louis Vuitton Menswear Director, Off-White founder, and full-time bestie, Virgil Abloh, to completely customise the piece with embellishments that are only fitting for a rapper. Considering the Nautilus 5726 is hard enough to obtain, with its massive waitlist and hefty price tag, maybe Drake figured he may as well go nuts with this one.
Abloh allegedly worked with jeweller Jacob & Co, and jewelry house MAD Paris, a Patek Philippe customiser, to create the blinged out pair. The modification process entails completely disassembling the timepiece, cleaning each element, putting them into a special vacuum chamber to remove any signs of the stainless steel, then coating each item with diamond-like carbon.
After that, it's reassembled by hand and in this case, covered entirely with emeralds with a custom watch dial. The moonphase complication and annual calendar remain but Abloh completely obscures not only the original's signature porthole case but the Patek Philippe logo entirely.
According to MAD Paris, if you can get one, the Nautilus 5726 with annual calendar alone starts at an estimated $45,930 – and that's not inclusive of any modifications, embellishments or Virgil Abloh art direction. For the Champagne Papi, it all sounds pretty on-brand.
See also: Take a look at Drake's outrageous watch collection