Cover Story: Audemars Piguet, masters of time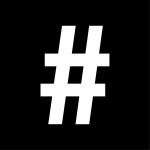 By: Tama Lung
April 22, 2022
More than 145 years after its founding by Jules Louis Audemars and Edward Auguste Piguet, Swiss Haute Horlogerie manufacturer Audemars Piguet celebrates a half century of its iconic and enduringly innovative Royal Oak
Switzerland has long been associated with the world's finest watchmaking, and much of that expertise can be traced to the picturesque and isolated region of the Vallée de Joux in the Jura Mountains. It was here – in the rugged countryside with its vast pine forests, blue lakes and rocky highlands – that generations of craftspeople learned to transform the land's rich natural resources into intricate timepieces that could track not just hours, minutes and seconds but other natural cycles like days, months and phases of the moon.
And it was here, in 1875, that Jules Louis Audemars and Edward Auguste Piguet – both in their early 20s, and fourth- and fifth-generation watchmakers respectively – set up their business in the small village of Le Brassus. The two entrepreneurs and devotees of mechanical watchmaking would go on to create some of the world's most complicated mechanisms by hand, making a name for themselves on the global stage and even winning the respect of a royal clientele.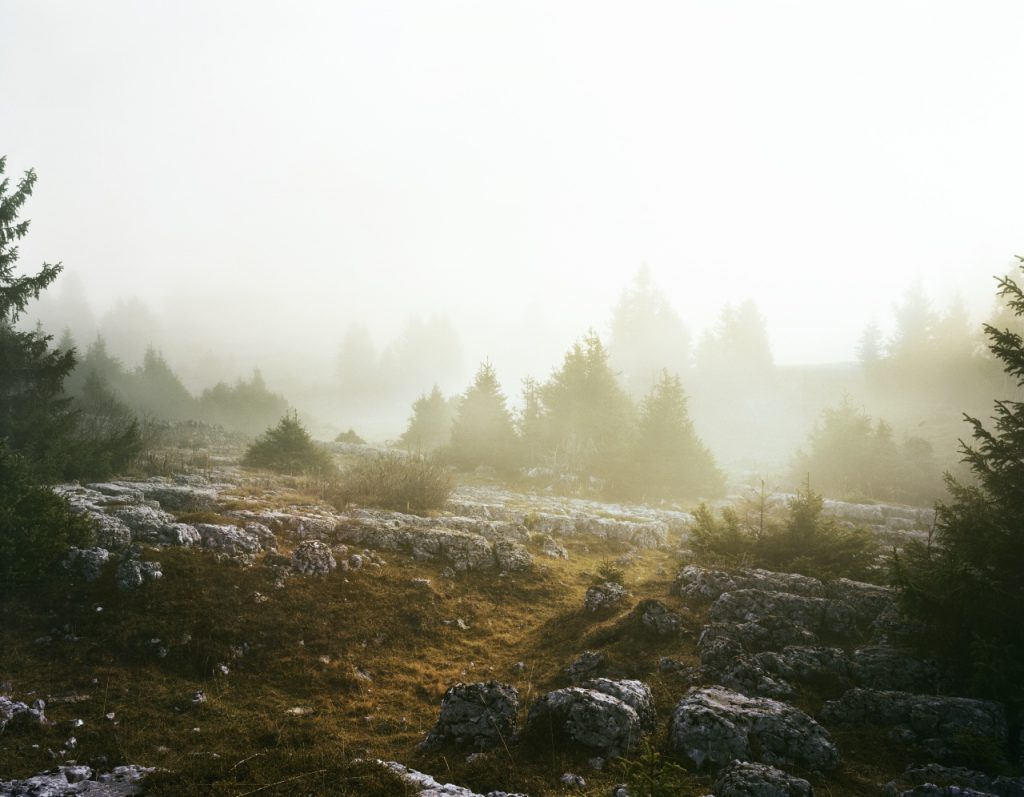 It was here – in the rugged countryside with its vast pine forests, blue lakes and rocky highlands – that generations of craftspeople learned to transform the land's rich natural resources into intricate timepieces…
While Audemars Piguet first produced complicated movements that were sold to Geneva-based firms, its founders soon partnered with local craftspeople who were part of the region's network of family artisanship known as établissage. They were then able to orchestrate the local production of watches, with their own highly specialised workforce handling the miniaturisation, design, assembly and setting of movements.
Despite the rise of industrialisation in the late 1800s, Jules Louis Audemars and Edward Auguste Piguet focused their efforts on traditional techniques by specialising in chiming mechanisms, chronographs and astronomical complications. Their credentials as masters of complicated timepieces were backed by pocket watches like the Universelle of 1899, which contained 1,168 components for its movement alone and featured a split-seconds chronograph, jumping and deadbeat seconds, Grande and Petite Sonneries, minute repeater, alarm and perpetual calendar.
The two founders shared their achievements around the world, notably at the Paris Exposition Universelle in 1889, and collaborated with prestigious jewellers, retailers and fellow watchmakers in Paris, New York, London and Berlin.
They also shared their passion and expertise for Haute Horlogerie with the next generation of Audemars and Piguets, who have since been joined by another two generations in carrying on the legacy of the family business.
Over the years, Audemars Piguet has consistently championed mechanical watchmaking and pushed the boundaries of smallest, thinnest and largest. Between 1892, when it released the first minute repeater wristwatch ever produced in collaboration with Louis Brandt & Frère, and 1965, the company ledgers count a total of 550 complicated wristwatches ranging from calendars and chronographs to minute repeaters and double complications. Its artisans also experimented freely with form and design language, developing unconventional case shapes and expressive dials comprised of varying materials, colours and indexes.
It was this experimentation in form and function that helped Audemars Piguet innovate in the face of the quartz crisis, and led to the creation of the rule-breaking and now iconic Royal Oak. The first high-end sports watch in stainless steel – a then-unconventional material in Haute Horlogerie – was developed for a new generation of clients looking for a stylish, sporty and ultra-contemporary model that could be worn every day.
Italian-born designer Gérald Genta, who was tasked with its creation, was one of the first to devote his career solely to watchmaking. He had sold his first designs to Audemars Piguet in the 1950s and developed a close working relationship with managing director Georges Golay over the course of the 1960s. In interviews decades later, he could vividly remember the phone call from Golay asking for "a steel sports watch that has never been done before – and I need the design sketch for tomorrow morning".
After mistakenly thinking Golay wanted a watch "whose water resistance has never been done before", Genta recalled watching a diver being fitted with a helmet on Geneva's Pont de la Machine, when he was a child. "I was very impressed when I saw the eight bolts and the rubber seal designed to protect a person's life under water," he said. "I was tempted to fit a highly prestigious movement inside a case entirely recalling the diver's helmet."
In his first sketch, Genta laid out all the essential characteristics of the watch: the large octagonal bezel with eight hexagonal screws, the tonneau-shaped case with an unprecedented integrated bracelet and tapering intermediate links, the dial with hands and hour-markers delicately inlaid with luminous material, and the sunburst cobalt blue dial base with Clous de Paris guilloché pattern, complete with smoky effect.
Also see: Audemars Piguet: Royal Oak Offshore Selfwinding Chronograph 43mm
"I don't know by what magic it was possible to create such a thing in one night," Genta said. "It was quite amazing!" Golay and his partners were similarly impressed, and even approved Genta's unusual request to oversee the making of the prototype. The designer would go on to convince the acclaimed Favre & Perret to create its first case in steel, while he commissioned Gay Frères to craft the watch's highly intricate integrated bracelet. One of the most complex steel integrated bracelets ever made, it featured 154 components, among which 34 were of different sizes.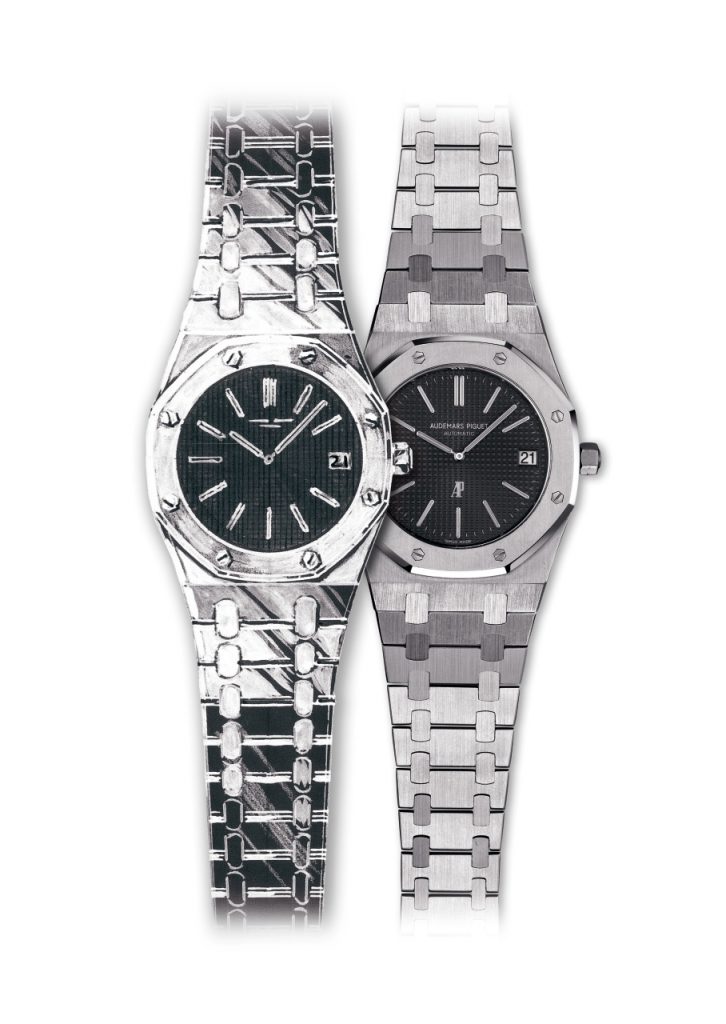 Genta also worked with dial-maker Stern Frères to create the unique Petite Tapisserie pattern – on old guilloché machines that were about to fall into disuse – as well as the technically challenging cobalt blue colour known as Bleu Nuit, Nuage 50 ("night blue, cloud 50"). Lastly, the world's thinnest mechanical self-winding movement to date, the famous Calibre 2121 at 3.05mm thick and 121/2 lignes (28mm) in diameter, was chosen to equip Genta's avant-garde design.
The newfangled watch was also the first from Audemars Piguet to have a name. After various suggestions like Safari, Excalibur, Kilimanjaro and Colorado, Italian agent Carlo de Marchi came up with "Royal Oak" in reference to the eponymous post-1664 British Navy warships with steel-clad hulls. The name was also a nod to the story of Charles II, King of England, who owed his life to an oak tree that had sheltered him from Cromwell's troops during the Battle of Worcester in 1651 and which he subsequently ennobled.
On its release in 1972, the Royal Oak quite literally broke the mould, setting itself apart from classic men's "dress watches" of the day with its bold shape, large size and high degree of hand-finishing on the stainless steel case and bracelet. While some doubted the Manufacture would survive such a "subversive approach", 50 years on it's clear the Royal Oak has survived – and indeed thrived.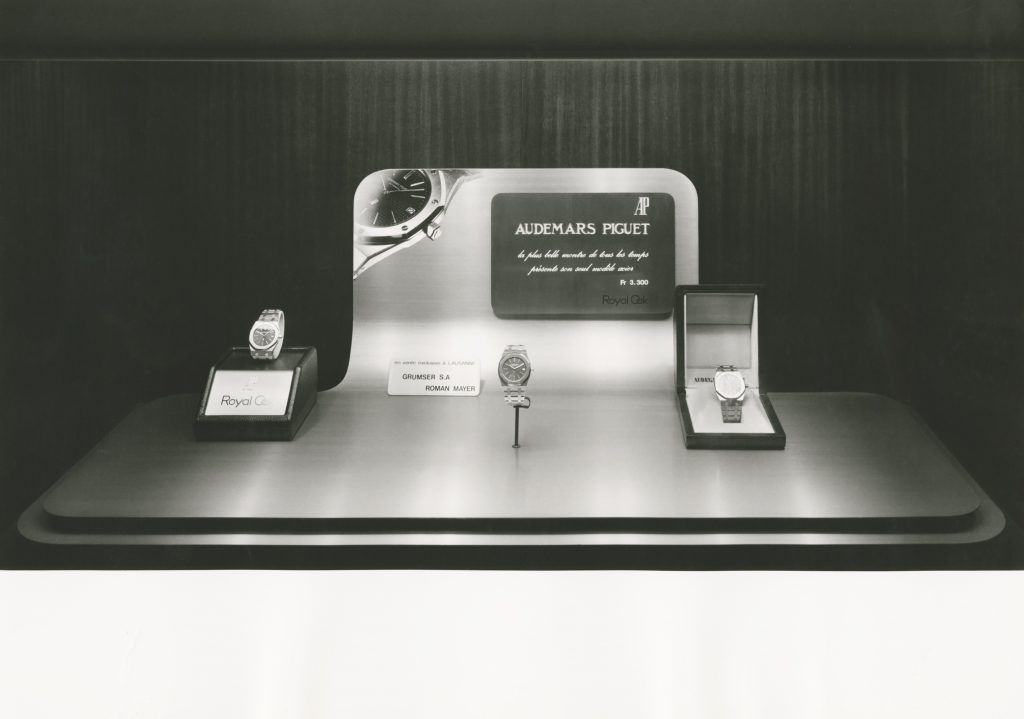 Since its introduction, the Royal Oak has been produced with remarkable technical and aesthetic variety. Horological advances have allowed for a wider range of materials, including platinum, titanium, ceramics and gold. Numerous sizes and styles have been developed for both men and women, and have featured complications ranging from chronographs and perpetual calendars to Grandes Complications.
The Royal Oak has also seen major design innovations, such as the more muscular and robust Royal Oak Offshore – nicknamed "The Beast" due to its 42mm diameter and 15mm thickness – and the futuristic Royal Oak Concept inspired by concept cars.
Now, to mark the Royal Oak's 50th anniversary, the Manufacture has announced an array of new self-winding hour, minute, second and date models in 37mm as well as new 38mm and 41mm self-winding chronographs to be launched throughout 2022. While they retain the aesthetic codes of Genta's original, the new references present slight evolutions in terms of case, bracelet and dial design, most equipped with the dedicated Royal Oak "50 years" oscillating weight.
The subtle changes have enhanced the watch's ergonomics, visual appeal and the play of light between the satin-finished and polished surfaces. Its luminescent hour-markers have been harmonised in size while the logo has been reworked with a unique topography and embossing method that required three years to develop. Numerous references also welcome the iconic Bleu Nuit, Nuage 50 dial colour of the original model, combined with a Petite or Grande Tapisserie pattern.
These are just some of the countless evolutions the Royal Oak has seen over its 50 years. And, as one would expect, there's more. This year also sees the introduction of the newest generation of 39mm Royal Oak "Jumbo" ExtraThin (ref. 16202), which houses the Manufacture's new self-winding extra-thin movement, Calibre 7121. Available in stainless steel and platinum as well as 18-carat pink and yellow gold, the four new models are fitted with the dedicated anniversary open-worked oscillating weight – in 22-carat gold and matched to the case colour – which features the "50 years" logo and the engraved Audemars Piguet signature. "Jumbo" refers to the Royal Oak's nickname, so given because its 39mm diameter was deemed oversized by the standards of the time. Audemars Piguet has kept it over the years for its self-winding extra-thin models in 39mm.
As Audemars Piguet approaches 150 years since its founding and the Royal Oak marks 50 years at the forefront of the watchmaking world, there's no sign of either one slowing down. In fact, the Royal Oak will no doubt continue to excite, innovate and defy convention in future collections – exemplifying the youthful spirit that has come to define the Manufacture and all those who have contributed to its legacy.
CREDITS
Creative concept / #legend
3D CGI Graphics and WebAR animations / Shadow Factory
Also see: Uniquely faceted: Audemars Piguet Royal Oak Selfwinding 34mm Collection