7 statement pearl accessories for summer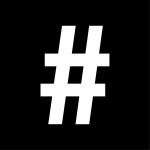 By: Michael Cheung
May 27, 2021
Gone are the days of pearl jewellery being worn exclusively on special occasions. As seen on the runways of Celine, Oscar de la Renta and Andrew Gn, pearl accessories are now a key style accent.
Moving away from the smoothness and roundness you get from South Sea pearls, fashion brands are now opting for baroque and Keshi pearls for their irregularity in shape – making each pearl more unique and artistic. Perfect for formal wear or with jeans and a t-shirt, here are seven ways to add pearls to your summer look:
Pascale Monvoisin – Charlie N°2 9-karat gold, pearl and diamond earring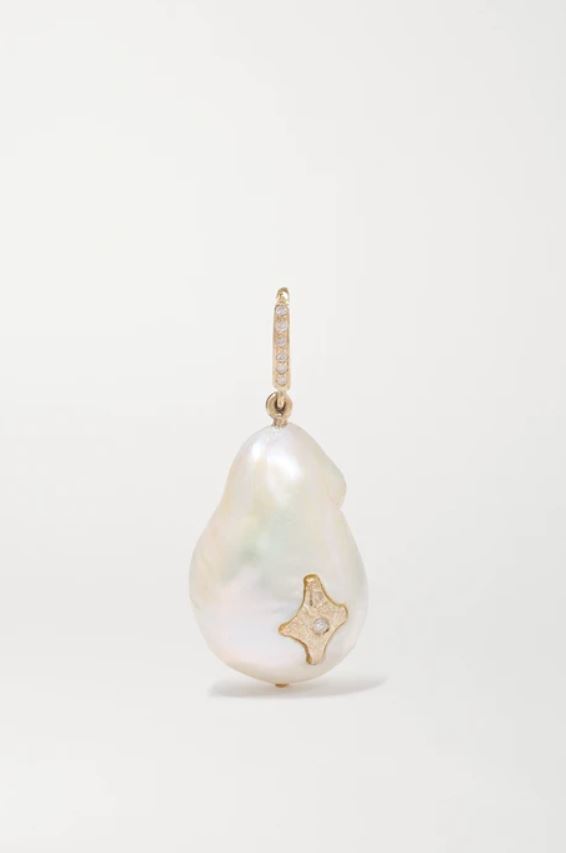 Seeing the beauty in imperfections, the designer is known for combining naturally occurring materials and organic shapes. The singular earring features a freshwater baroque pearl that's strung from a diamond-studded hook and inlaid with a hammered 9-karat gold star. The natural formation of a baroque pearl brings an edginess to any slick look.
Available on Net-a-Porter
Mizuki x Jason Wu – 14kt yellow gold baroque pearl single earring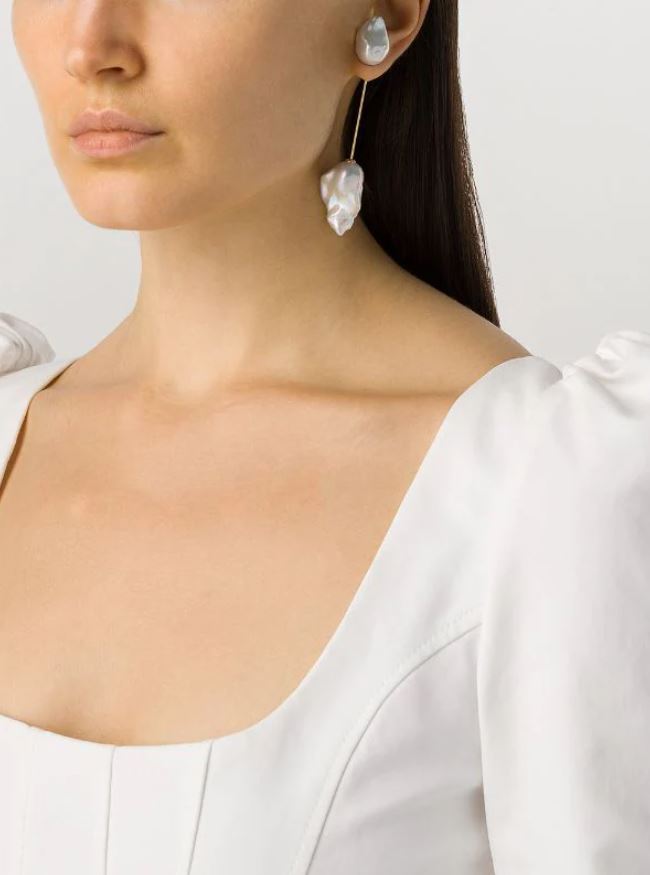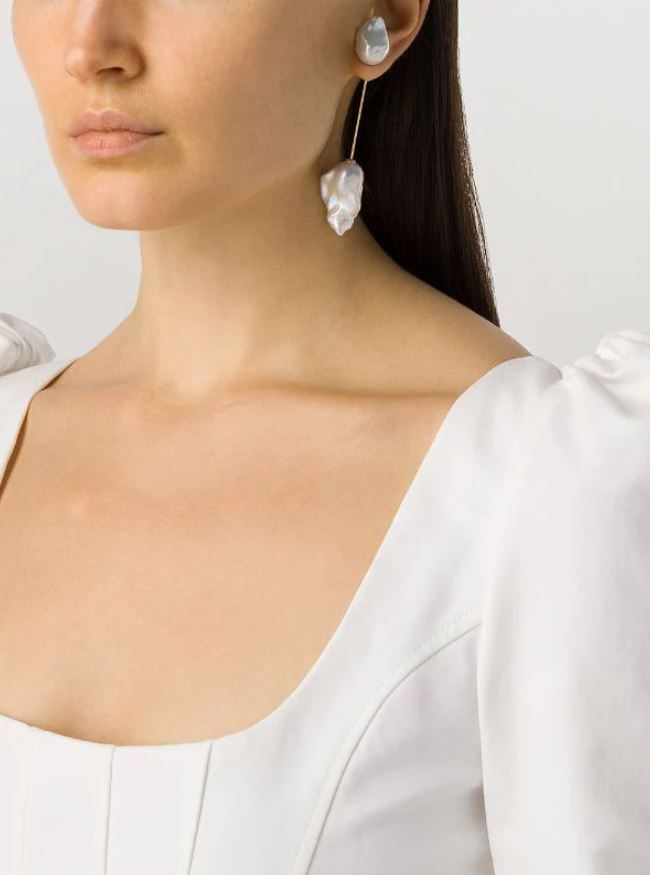 Jason Wu went with a "less is more" architectural design approach towards his collaboration with the fine jewellery label Mizuki. This sculptural piece of earring set with large baroque pearls bring a masculine contrast to your wardrobe of midi and maxi dresses for the summer.
Available on Farfetch
Misho – Kt Ni' pearl gold plated earrings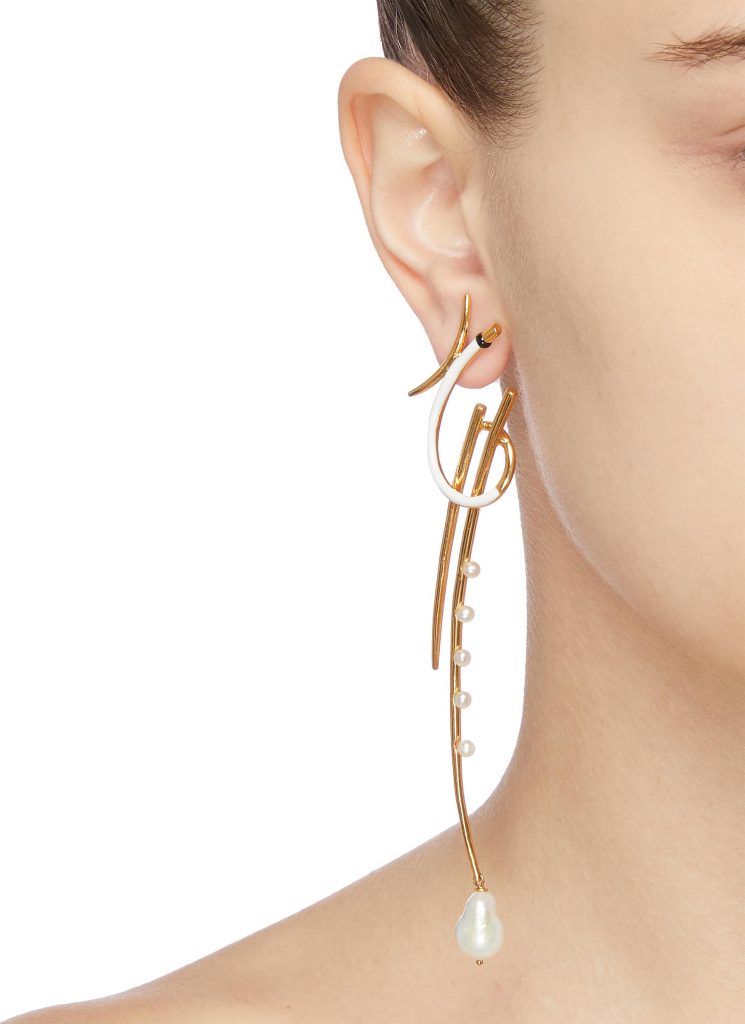 These unique earrings have a poetic beauty with their thoughtful coordination of delicate lines enhanced with pearl accents. Crafted from 22k gold-plated metal, these earrings are the perfect balance between modernity and opulence.
Available on lanecrawford.com
Pearl Octopussy – Silver-plated, crystal and pearl necklace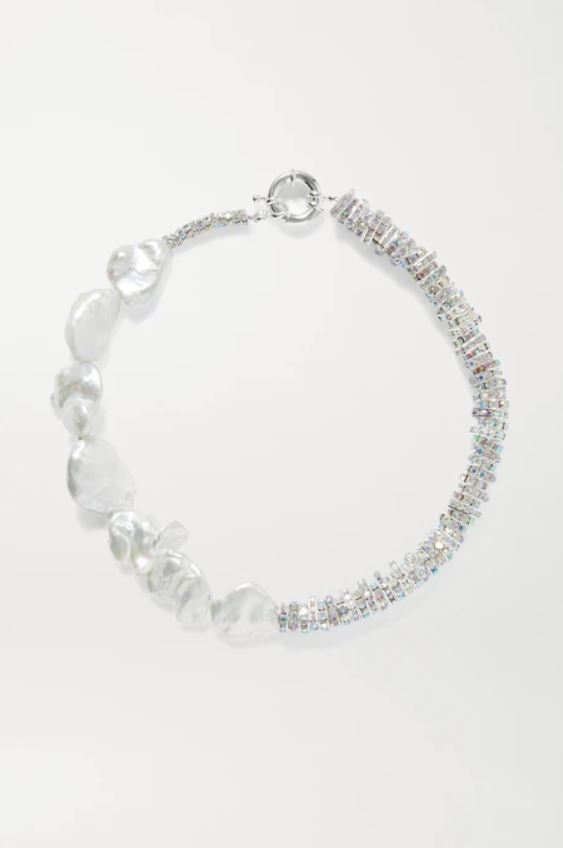 An unconventional, maximalist baroque pearl necklace strung together with shimmering crystal-encrusted rondelles. Tip: Pair it with scoop necklines to balance out proportions.
Available on Net-a-Porter
MISSBHV – Silver & purple pearl half baroque liquid necklace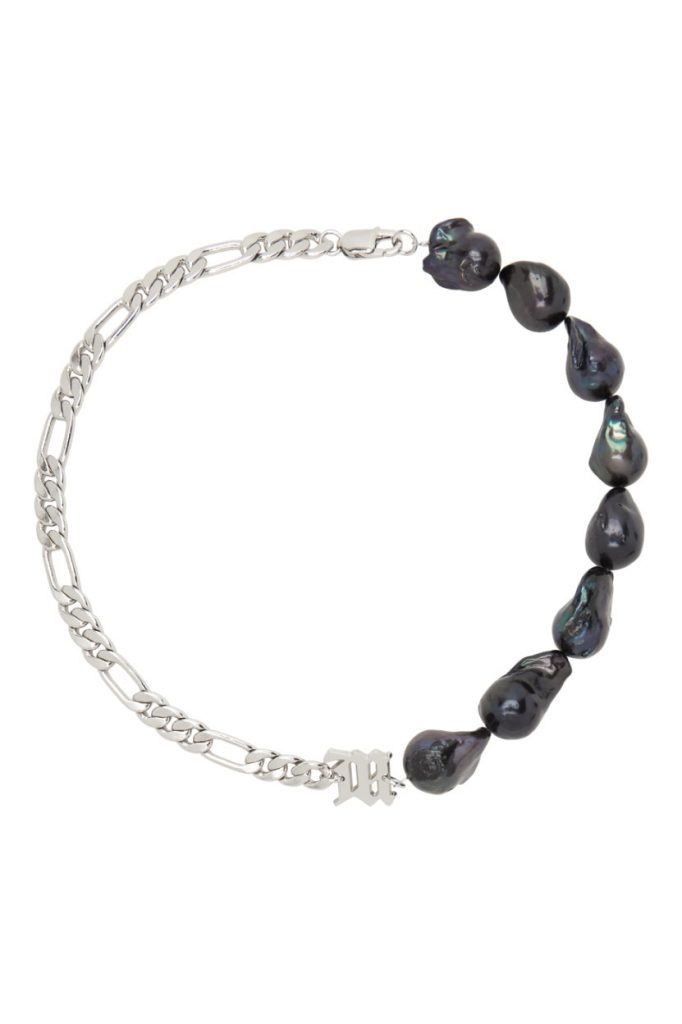 Fancying something darker? This chain necklace in sterling silver-plated brass paired with freshwater pearls in iridescent purple will bring out the edgy in you.
Available on ssense.com
Ambush – White & gold metal dipped pearl necklace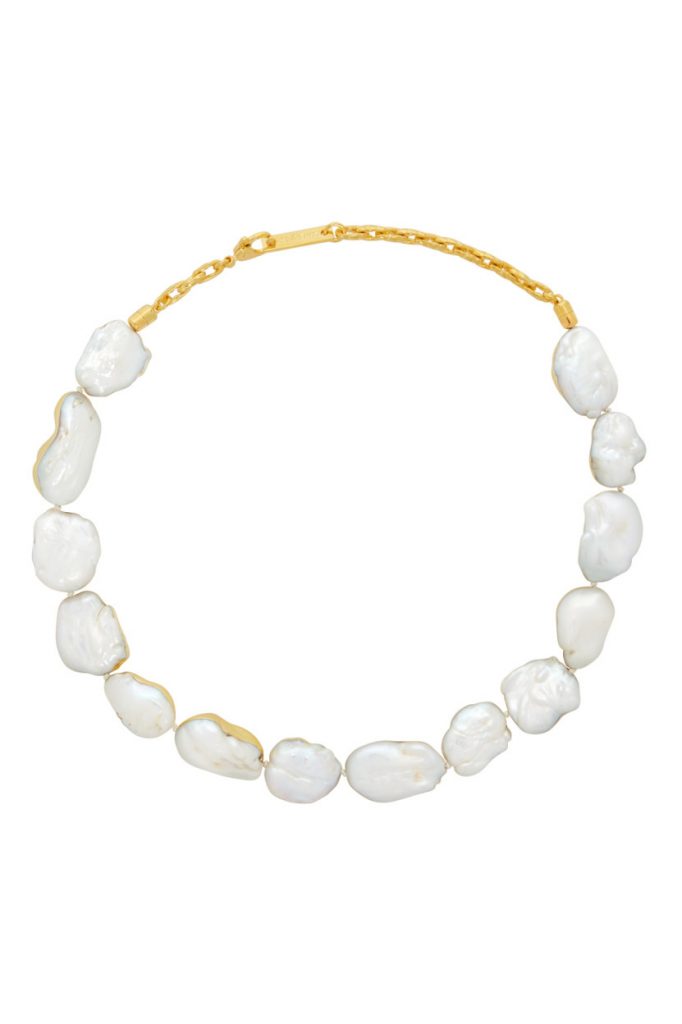 Bring decadence to your everyday life with this chunky handcrafted baroque pearl necklace in gold tone. The strand of pearls goes with a curb chain for street fashion appeal.
Available on ssense.com
Completedworks – Wibble, Wobble gold-plated pearl hoop earrings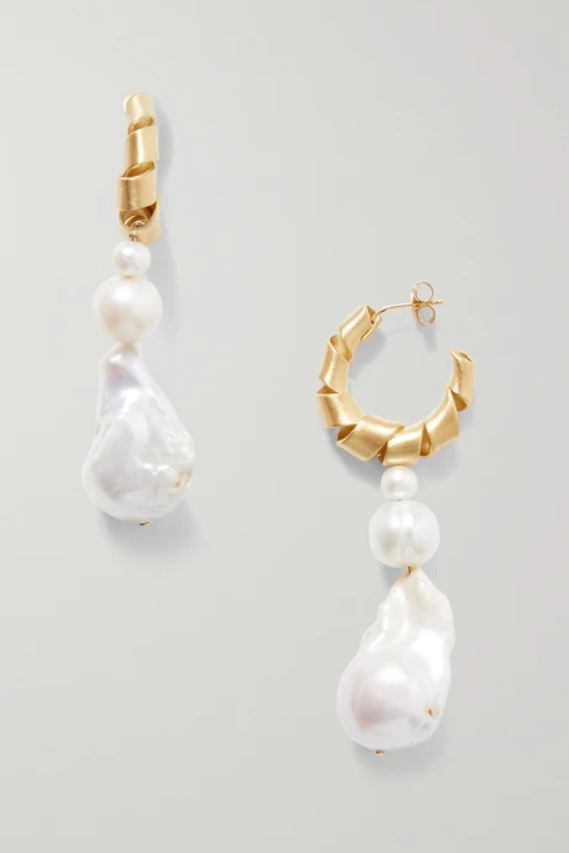 A brand known for experimenting with sculptural forms, Completedworks works closely with skilled artisans on crafting statement pieces in its London studio. Made from gold-plated recycled silver, these earrings are cast in spiral hoops along with lustrous freshwater and baroque pearl drops that gleam elegantly as you sway.
Available on Net-a-Porter
See also: The Latest Accessory Looks From Paris Fashion Week